The one place every child makes a beeline for when staying at a hotel or resort is the pool and these gorgeous destinations, as recommended by Lightfoot Travel, have pools that even the grown-ups will swoon over and we're certain that neither you or your kids will want to get out of the water once you are in.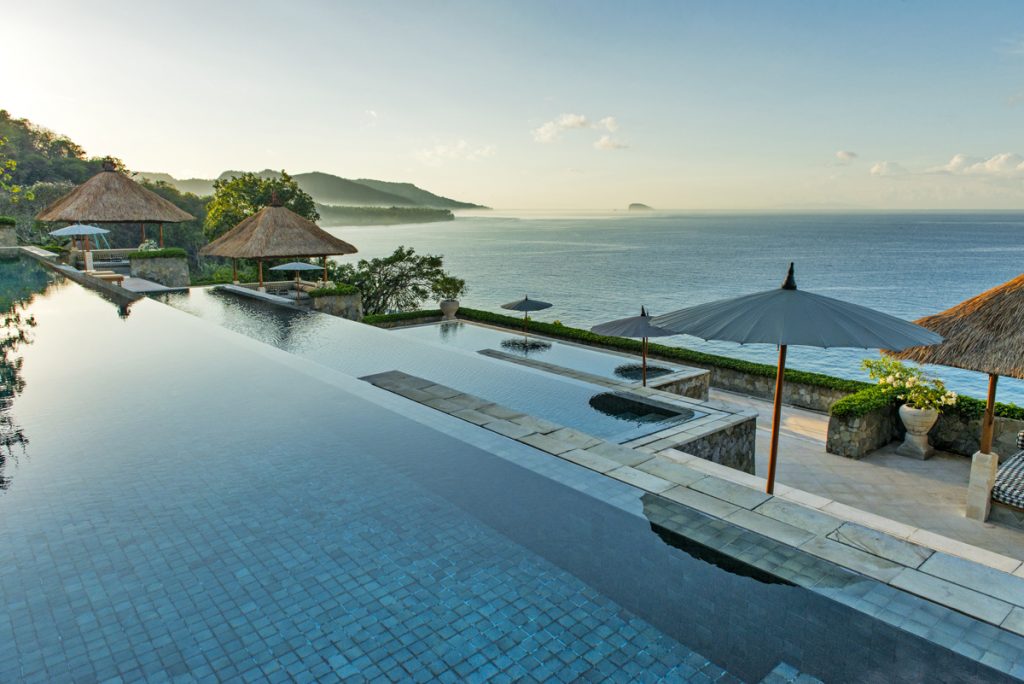 What's going to excite your little ones more than one pool? Three pools! And Amankila, Bali, is home to a trio of aquatic treats. Set on a private beachfront plateau between two headlands on the east coast of Bali, the three-tier infinity pools step down from the reception towards the shore like rice paddy fields. Huge and inviting, they're a great place to play. They are also the ideal solution for squabbling siblings; simply delegate one tier to each, then kick back with a cocktail in peace!
2. Anantara Golden Triangle, Chiang Rai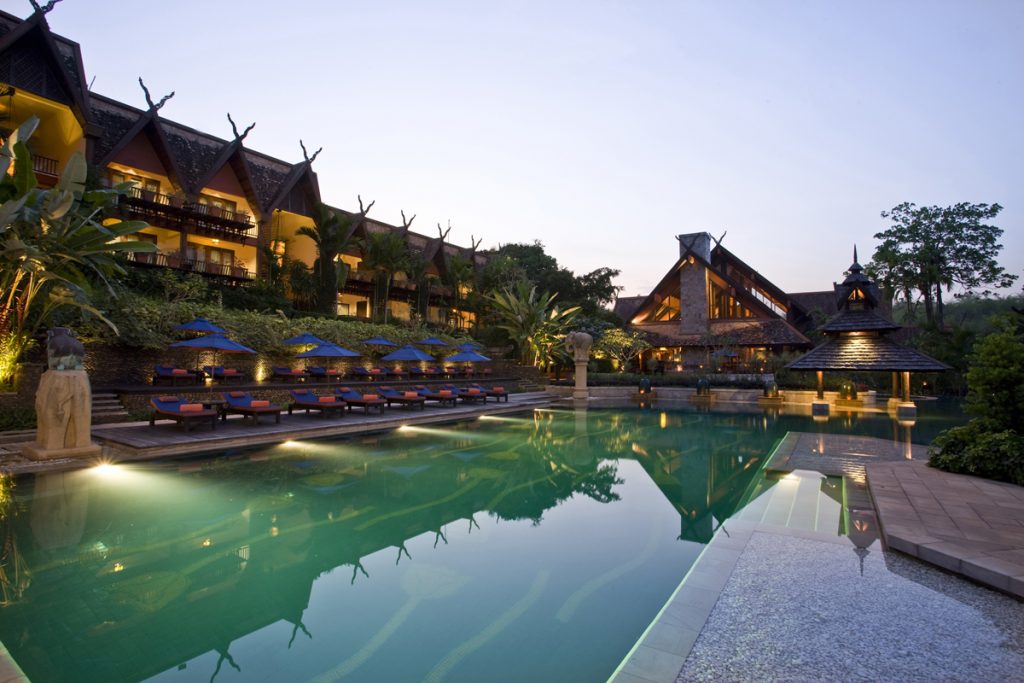 Anantara Golden Triangle is super-proud of its swimming pool, and with good reason. Believed to be one of the most idyllic pools in Asia, families can spend days happily floating by its infinity edges overlooking the Mekong River and green hills of Myanmar and Laos. When your children get bored of splashing around, entertain them with a little elephant spotting – from the waters they can be regularly seen roaming the horizon. If all else fails, the adjacent Jacuzzi will provide much bubbly joy.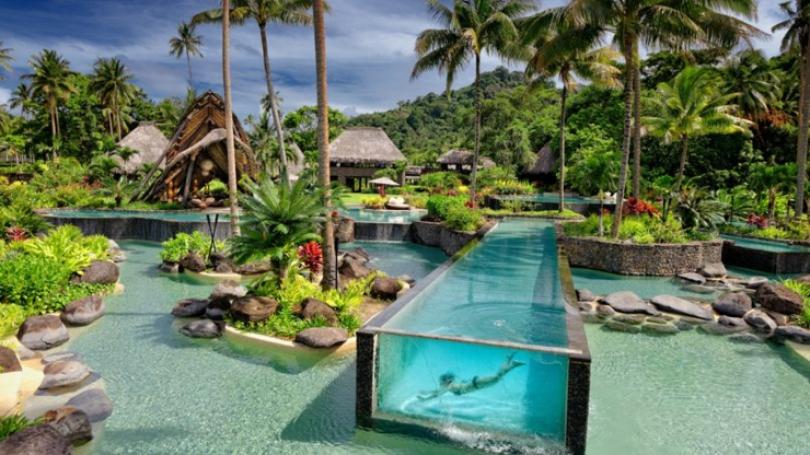 Only accessible by private plane, Laucala Island comes with a sandy beach, turquoise waters and total exclusivity, but it's the 2000 square-metre lagoon-style pool that steals the hearts of children and adults alike. Divided into three sections, amid coconut palms and tropical flowers, the pool includes an amazing 25-metre glass cube, which is ideal for lap swimming. Kids will be kept well occupied as they peek through the glass into the water, and you will relish the fact that you can check on their surface dive technique with ease. A win-win!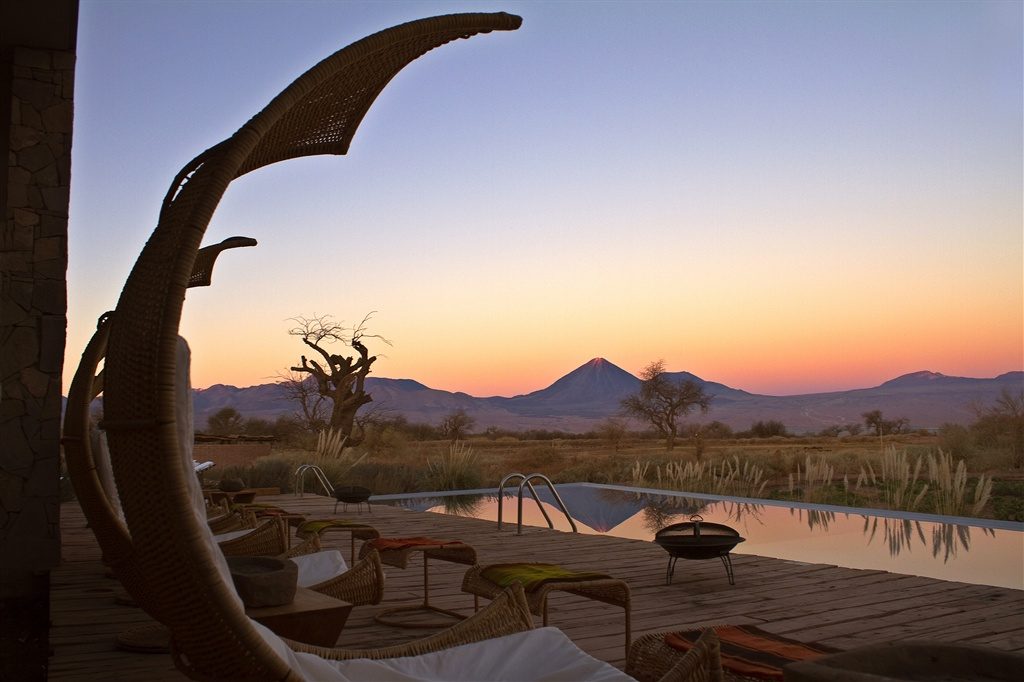 The swimming pool at Tiera Atacama is breathtakingly beautiful, but also the perfect wild hideaway that harkens back to your childhood-building base-camp days. Nestled at the back of the lodge, the pool blends into a windswept plateau and feels almost landscaped into the vegetation. There, you feel like you're concealed in nature thanks to the surrounding snow-dusted volcanoes, steaming geyser fields and glittering salt pans. As you immerse yourself into in the cool waters that are bordered by tall grass, kids will feel like they've found a secret playing place, while adults will adore that delicious feeling of escape.
5. Six Senses Yao Noi, Phang Nga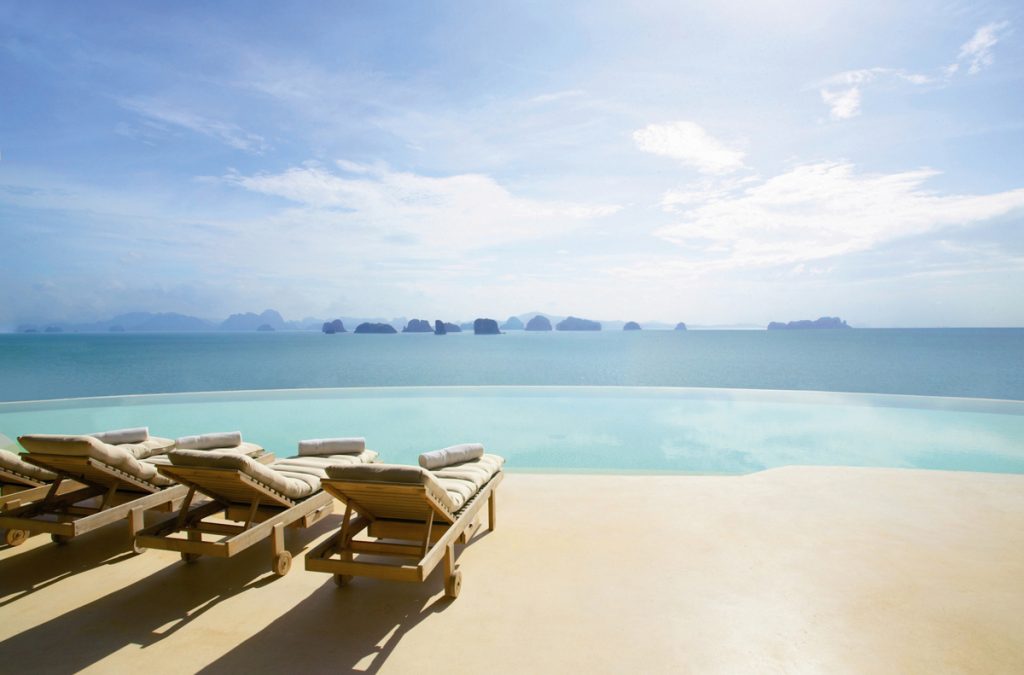 No matter what your age, you will be wowed by the pool at Six Senses Yao Noi. Perched on a cliffside, in a luxurious and secluded area of Phang Nga, it boasts a vista that's hard to beat and comes surrounded by incredible plantation and limestone pinnacles. Everyone will get a little bit of excitement out of bobbing along by the pool's dramatic infinity edge – grown ups will be taken up by the impressive views, while kids can channel their inner super-hero as they swim at cloud-scratching heights amongst a canopy of palm trees.
Lightfoot Travel is a luxury tour operator with offices in Singapore, Hong Kong and Dubai, specialising in designer holidays to countries spanning seven continents around the world. For more information about the tours they operate, click here.