Drawing and colour are essential for a child's well-rounded development and that's why it's a huge part of the preschool curriculum. This also means that your little ones will be frequently bringing home pieces of their artwork. Instead of filing them away, why not put them on display for guests to view. Here are some creative ways to show off your kid's works of art — they'll be delighted to see what they have done hanging up in the home.
1. Frames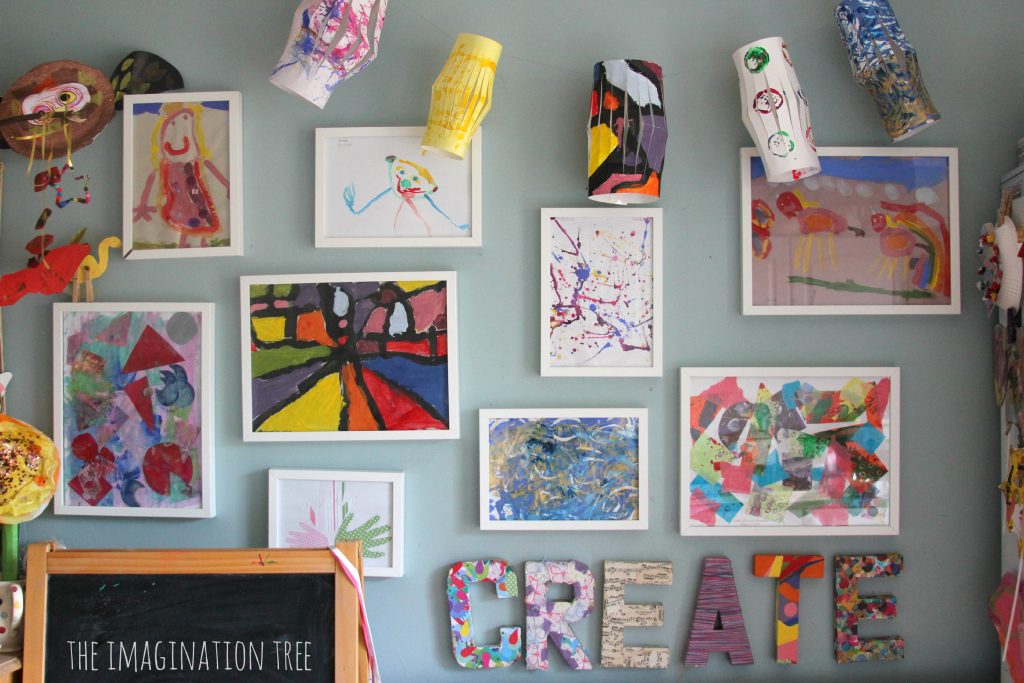 The art work can be quite varied and it may look rather messy and unthematic if you were to simply stick them on the wall. Use white frames to bring a sense of uniformity to the artworks and make all the pieces, no matter what they are, work together.
2. Clipboards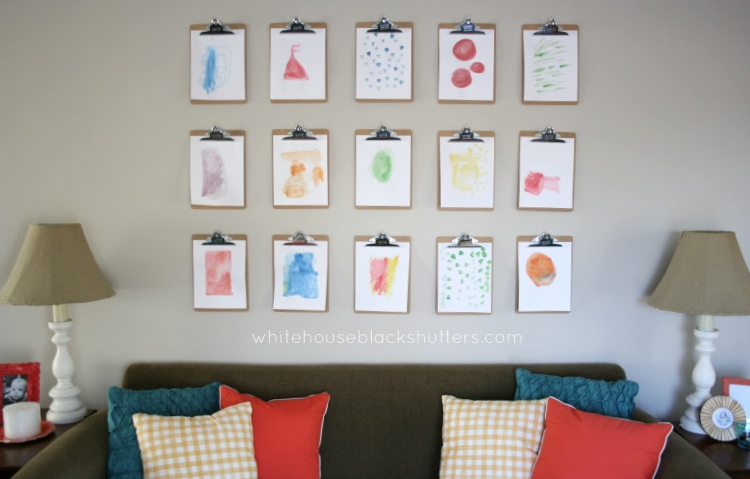 Similar to the frames, the clipboards help bring a sense of unity to what otherwise would be varying pieces of artwork, and it adds a fun touch to any wall. As an added bonus, it's easy for you to switch out the artworks when new ones come in.
3. Picture Ledges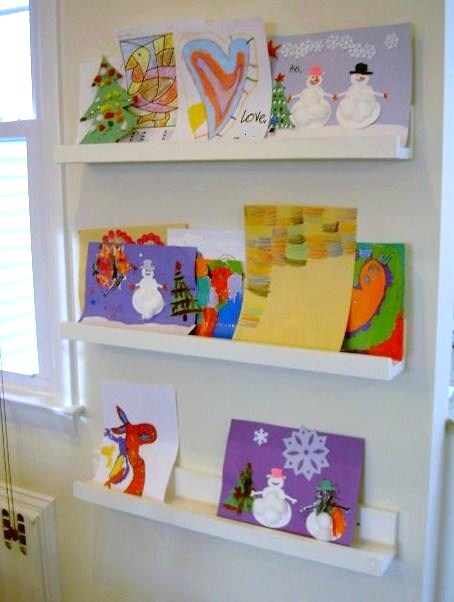 Get a few picture ledges and these will easily let you put your child's artwork on display. This is perfect for works of art that may be more three dimensional and may not fit into a frame.
4. Clothesline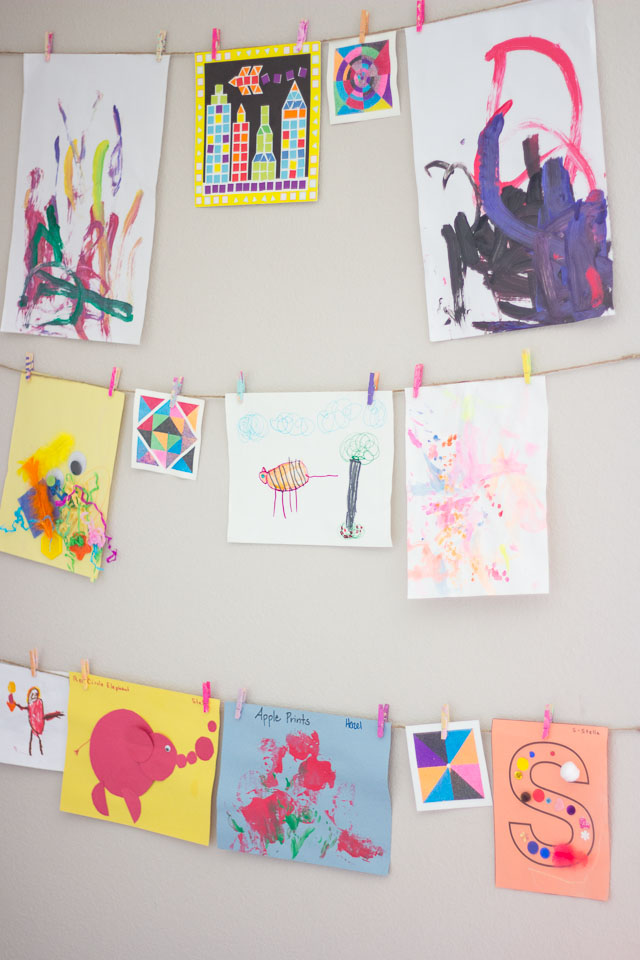 If you want a less permanent solution, a clothesline set up with the pieces of art hung by a clothes peg might be what you are looking for.
5. Hangers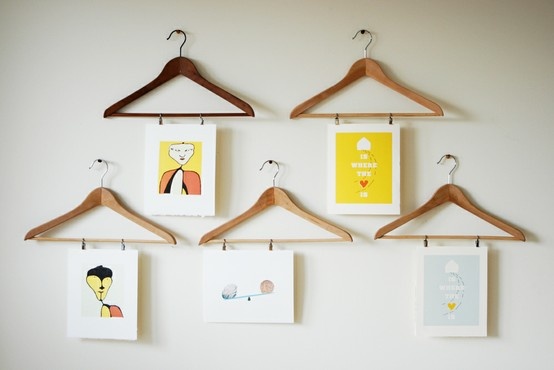 Another artful way to display your kid's art is using clip on hangers that are hung on the wall.
If all else fails… … go digital
No matter what you do, there will come a point of time where there won't be enough space on the walls of your home to hang up art pieces. In this modern day where there's an app to help in all aspects of life, there is one to solve the problem of having too much artwork pile up in your home. The Artkive app allows you to take photos of your child's art and tag it. It then automatically sorts all the pieces of art chronologically into an easy to browse format on the app. Once you have 20 pieces of art, you can pay to print them into a book.