Here are some kid-friendly salons you and your little one can check out when the time comes for their next haircut!
Scissors Paper Stone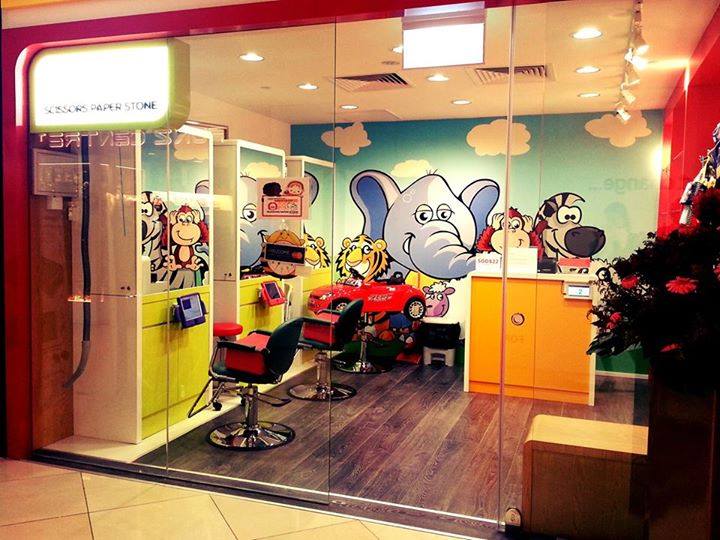 Scissors Paper Stone aims to provide a stress-free experience for the little ones, one that starts from registration, which is automated with a system where parents will be notified by text when your child's turn is coming up. Once their haircut is done by their experienced, friendly staff; you can opt for a picture of your child to be taken and uploaded onto the database at the Smile & Snap counter – something that is only accessible by you. Membership privileges include getting your kiddo's eighth haircut free, a birthday voucher for products, and the ability to share your little one's images via Facebook or Twitter.
Visit their website here for more information. 
LittleRedDot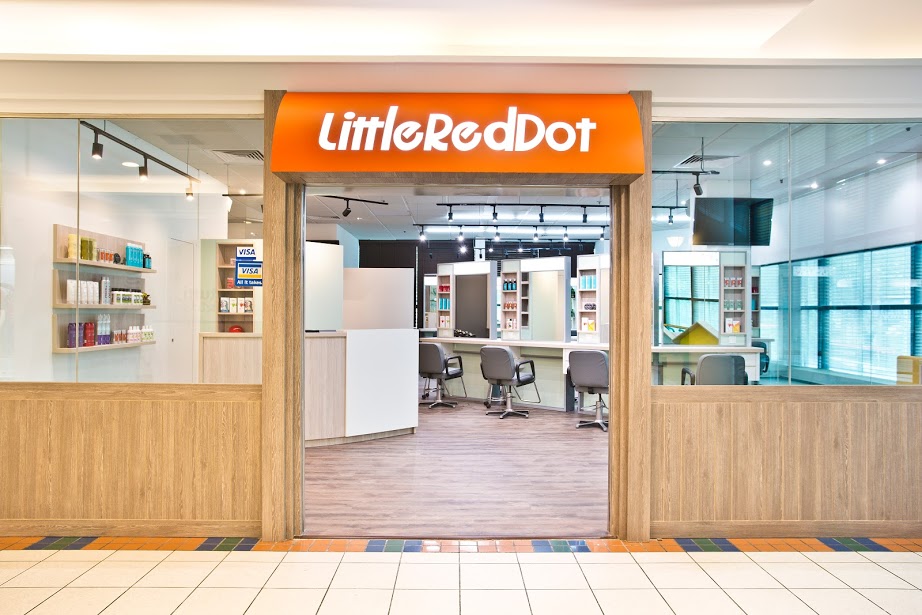 If you're looking for a friendly, quick, and fuss-free service, head over to LittleRedDot for your little one's next haircut. There's a kids' corner where the little ones can play or read while waiting. Lollipops and balloons are handed out at the end of a haircut as little rewards. This is a family salon so mums and dads are welcome too! The sixth cut within a 12 month period is free. S$15.90 for baby's first cut (from newborn to 11 months), on weekdays only.
Editors Note: A personal favourite with my kids.
Located at Forum the Shopping Mall, call +65 6737 9925 for more information. 
Papa Poika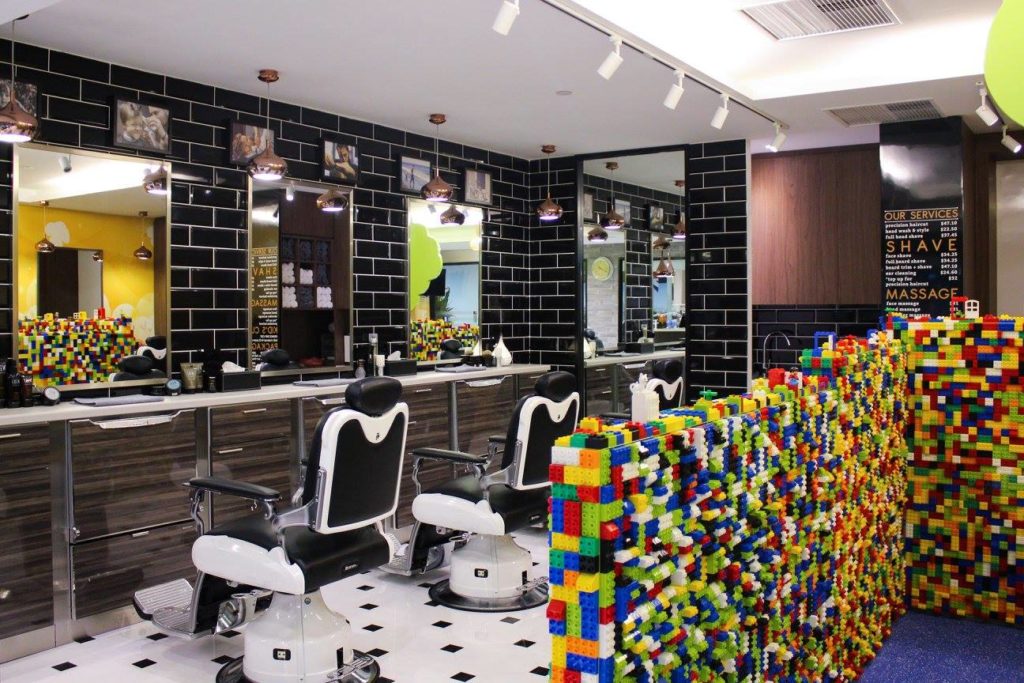 Spend some father-child time at Papa Poika, where both daddies and kiddos can get their hair done at the same time. While waiting for Dad, kids can catch up on some cartoons or read a book at the Lego Duplo cordoned area, YES, there's a whole wall made up of Lego!
Visit their website here for more information. 
Poika & Tytar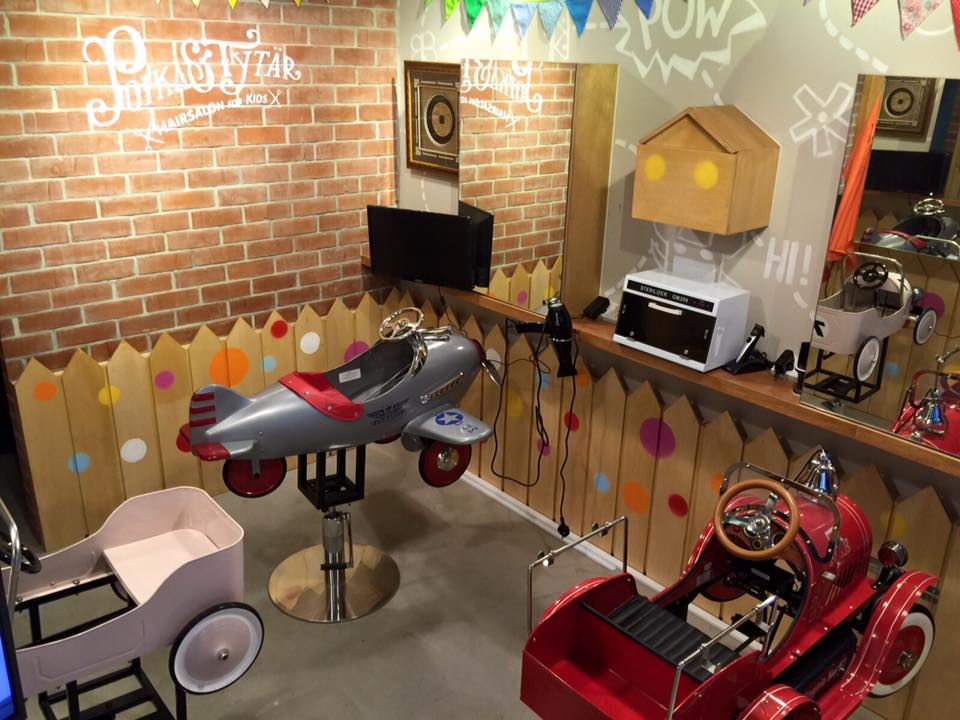 There's little reason for your little one to not love Poika & Tytar. With its vintage cars and planes in place of regular salon chairs and cartoons showing right in front of them – a fuss-free experience is almost guaranteed!
Visit their website here for more information. 
Huaxia Taimaobi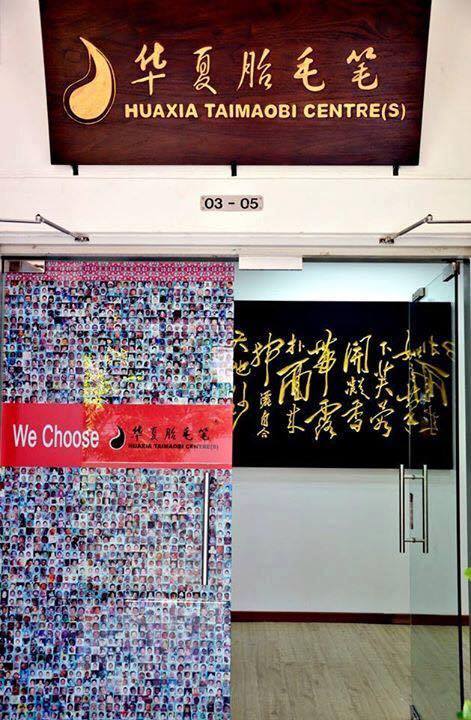 Why not have the hair from your child's first haircut made into a calligraphy brush? Chinese belief states that fetal hair has to be kept after the first haircut for auspicious reasons, and we think it'll make a great keepsake that you can give to your little ones as well when they're older.
Visit their website here for more information. 
Mums, if you have a great salon to rave about, let us know. We're curious!