There's just something about savouring breakfast in a garden setting that's just so delightfully lush, peaceful and relaxed.
Halia at Singapore Botanic Gardens is the perfect spot for brunch with your girls after a yoga sesh in the park. It recently re-introduced breakfast service on weekdays along with a new herbarium-concept beverage menu packed with nutritional goodness using herbs found in the UNESCO World Heritage Site itself.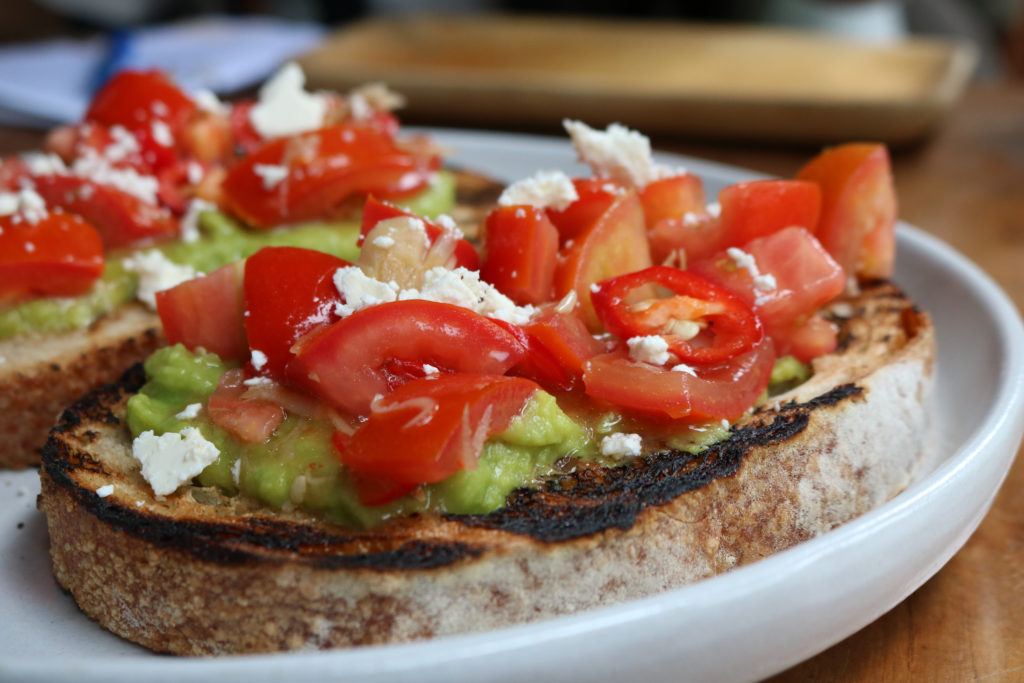 The Goji Berry Infusion ($8), which we tried, is a refreshing blend of the vitamin-loaded and antioxidant-packed wolfberries and roselle flower. It's good for regulating blood pressure along with a host of other health benefits. The Cumin, Ginger, Cinnamon 'CGC' ($8) is a spiced house brew that works like an all-natural digestif with anti-inflammatory and pain-relieving properties – exactly what I needed! If you feel a sore throat coming on, go for the Lychee & Thyme ($8++). It's an infusion of Healing Garden tea, lychee juice, thyme and raspberries, said to naturally soothe and ward off coughs.
Breakfast is my favourite meal of the day and I was happy to see a nice sunrise spread comprising sweet and savoury options as well as a few interesting Asian-inspired spins.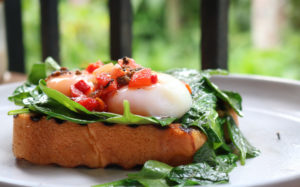 The brunch signatures like the 62.5 Degree Poached Egg ($18) with toasted English muffin, sautéed spinach, smoked capsicum and truffle salsa, and the Smashed Avocado on
 Toasted Sourdough ($12) topped with ginger flower and feta cheese are scrumptious, as one would expect from an award-winning restaurant of this calibre.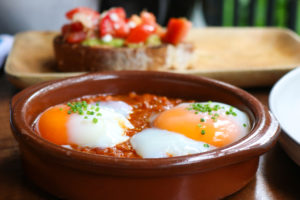 More exciting, though, is the Chilli Crab Eggs ($14). Mop up the poached eggs in crabmeat gravy (it's less spicy, more tomato-y) with the accompanying crisp crostini. If you're entertaining a friend from overseas, why not kill two birds with one stone and let them sample Singapore's national dish while visiting our feted Botanic Gardens!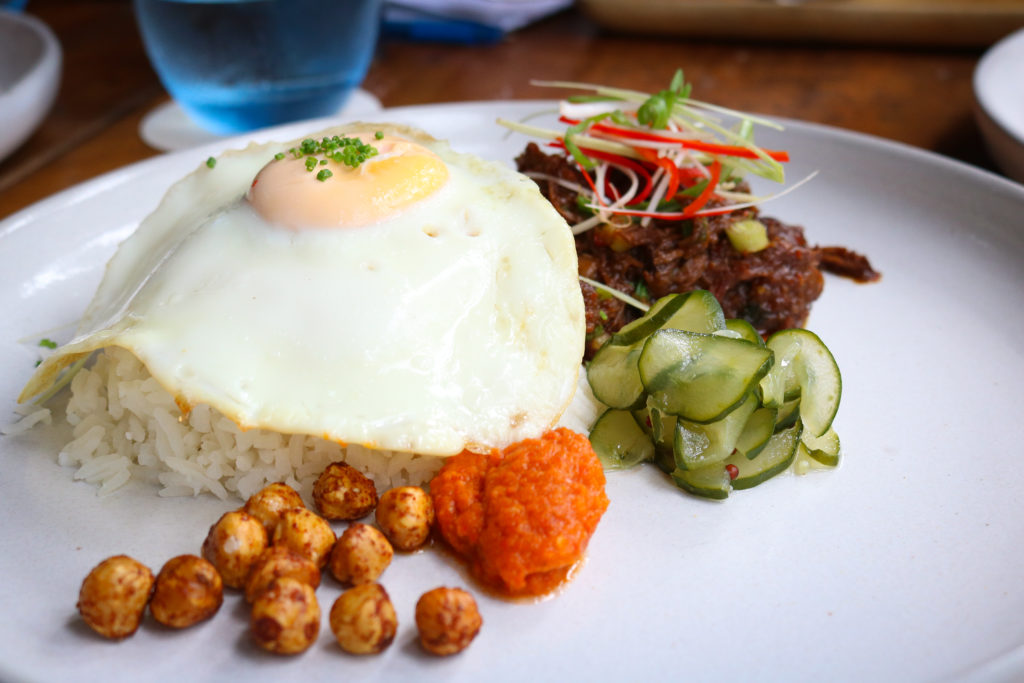 There's also the amped-up version of our humble nasi lemak called Braised Wagyu Masala Beef ($22) on the menu comprised of coconut pandan rice, fried egg, spiced nuts, pickled cucumber and ginger flower sambal. Word has it, Indonesian President, Jokowi tried it with PM Lee when he visited Singapore in September.
Speaking of which, Halia (Malay for "ginger") has also gone halal. The establishment received Halal-certified status earlier in June this year and gone are the alcoholic beverages in favour of a more inclusive and healthier approach.
Halia has long been a wonderfully romantic venue for date nights after dusk since opening its doors 16 years ago. Now, it just might become my new fave brunch spot at dawn.
Halia 1 Cluny Road, Ginger Garden 
(Enter via Tyersall Gate, Tyersall Avenue) Singapore Botanic Gardens, Singapore 259569
.
Jamie Nonis is an accomplished writer and editor having had several editorial roles and contributions over the span of her career which include Inspire Travel, Her World, Harper's Bazaar, Singapore Tatler, Prestige and Home & Decor among many other publications. This wordsmith has had the honour of interviewing powerhouses, Mdm President Halimah Yacob, Franck Muller and Ho Kwon Ping.
Jamie is today a content specialist empowering companies and individuals through creating thought leadership content.