Ask any mummy and she'll tell you – diaper bags are an absolute necessity, especially when out and about with the little one. It stores everything from milk powder to diapers and wipes, food, snacks and even your bub's favourite teddy.
Here's a list of diaper bags to consider getting in 2018.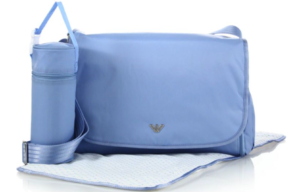 Besides its pretty blue colour, this is also a spacious diaper bag with an adjustable shoulder strap and a foldout changing pad, perfect to store the essentials.
S$399 | Available here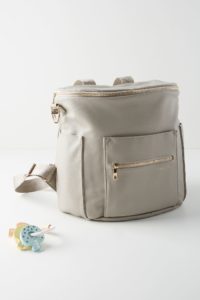 Stylish, functional and spacious, the Fawn Diaper bag can be worn as a backpack or messenger bag. Made of faux leather, the bag comes with multiple pockets and a keychain hook – no more digging into the depths of your bag for your keys!
US$160 | Available here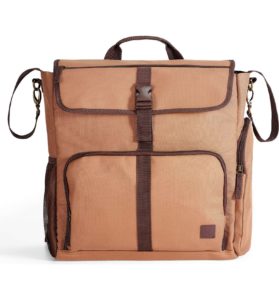 Here's one for the daddies! Choose from multiple ways of carrying this rugged looking bag, with plenty of pockets so you'll know exactly where you keep what you need for your little ones.
S$93 | Available here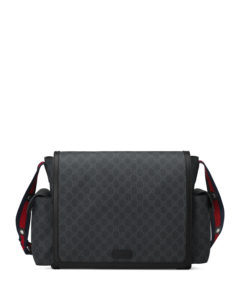 Gucci Basic GG Supreme Canvas Diaper Bag in Black
Even daddies won't mind toting this all-black diaper bag! It comes with an adjustable shoulder strap and stroller snaps, as well as elasticised side pockets and a changing pad.
S$2,407 | Available here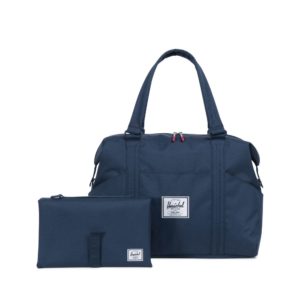 Highly versatile, the Strand Sprout Diaper Bag can be worn over the shoulder and comes with a foldable, easy-wipe changing mat with mesh wing pockets, as well as internal and external storage for all your baby essentials.
US$89.99 | Available here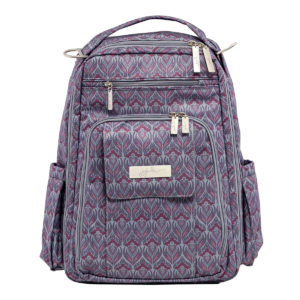 A classic of the Ju-Ju-Be line, the Be Right Back now comes in a the pleasing Amethyst Ice design. It seems like this was designed with mummy's convenience and comfort in mind, with it being ergonomically curved with padded shoulder straps, a cell phone pocket and even a top storage pocket for mummy's knick knacks. Best part? It's machine washable!
S$219 | Available here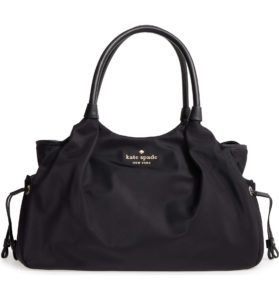 This nylon diaper bag looks like something you'll carry to the office or on a day out with the girls, but with its built-in stroller loops, a foldable changing pad and interior wall pockets, it's mummy and baby-friendly as well.
S$569 | Available here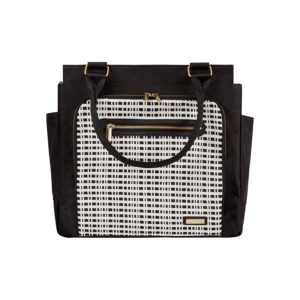 Besides its mummy-centric compartments – a hidden credit card organiser, cell phone pocket, front-access key clip and more, this diaper bag also comes with a wipeable changing pad and stroller attachments for easy hands-free access.
SG$159 | Available here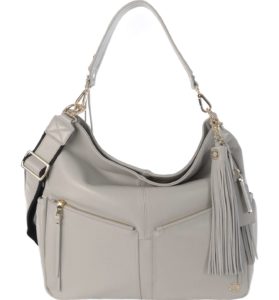 Designed for the effortlessly cool mama, this comes with insulated bottle holders, a removable cross body strap for versatility, key ring and luggage tag with a personalisation option, changing mat and more.
UK£260 | Available here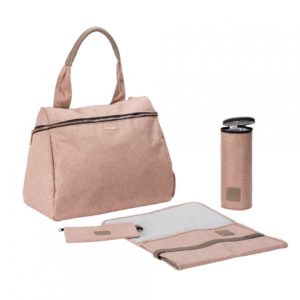 Stand out from the crowd with the trapezoid Lassig diaper bag! With not two, but four different ways of carrying the bag, you'll find spacious compartments and accessories which include a removable baby food jar compartment as well.
S$219 | Available here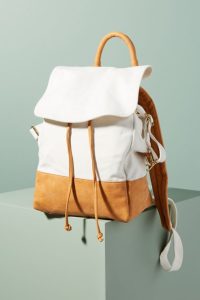 Easily opened and closed with its drawstring and flap closure, this diaper bag lives up to its name with its floral interior and matching changing pad and wipe pouch. Perfect for the flower child mummy.
US$148 | Available here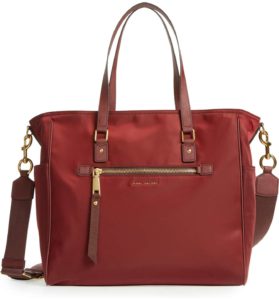 Tote all your bub's essentials while maintaining your style with this baby bag, featuring a fold-up changing pad and hands-free option with an optional shoulder strap.
SG$465 | Available here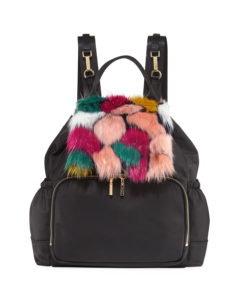 If furry pompoms are your thing, then this is the bag for you. The main compartment is accessible via a zipper at the back, so if you have to reach for items, all you need to do is swing the bag over to your front!
S$535 | Available here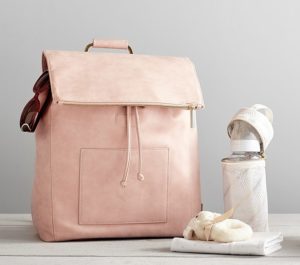 Made of vegan leather, this pretty backpack comes with a silicone changing pad that is naturally anti-bacterial and non-staining and an insulated bottle cooler, as well as an exterior magnetic pocket for easy access.
US$160 | Available here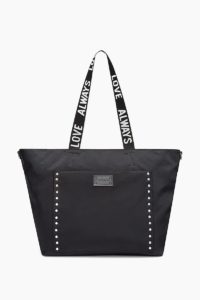 For the mum who appreciates the convenience of a huge tote bag, this is for you. Support the weight of whatever you put inside with wide straps, and give your outfit a rock-chic feel with the studded exterior.
SG$421 | Available here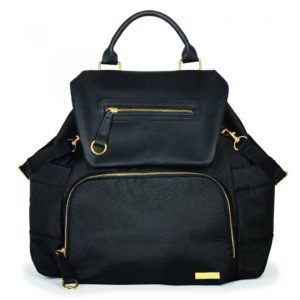 Perfect for the organised chic mum who has a million and one errands to run – and looks good doing it. It has an expandable drawstring opening and hangs on strollers with clip-on stroller straps and has metal feet to keep the base clean.
S$189 | Available here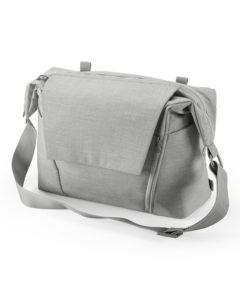 Whether attached to a stroller or used as a shoulder bag or backpack, however, you want to use the Stokke changing bag, you can do so just by adjusting the removable rings. It comes with a detachable changing purse as well as a waterproof side pocket for additional convenience.
S$239 | Available here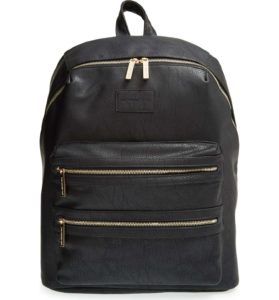 Made of faux leather with a lining that can be cleaned just by wiping, this bag can hold everything from bottles to nappies and even your laptop or tablet!
S$214 | Available here
---
Samantha Jong, is not your average girly girl. Loves kids and adventures, always planning the next getaway. When not at work, can be found indulging in all sorts of novels and documentaries.