Who's looking forward to the a one-week break? We're pretty sure the kids are! Keep them engaged yet fully recharged for the last term of the year with these activities. From watching their favourite characters on the big screen to marvelling at larger than life dinosaurs and going wild at an inflatable playground and nature playscape, we've got the kids (and you) sorted this September holidays.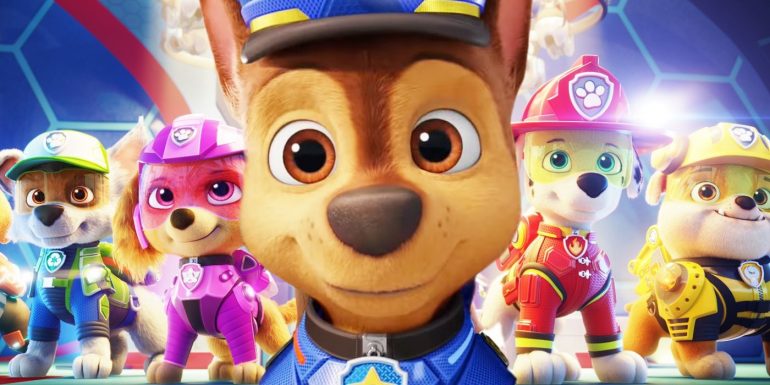 PAW Patrol is on a roll – on a roll indeed and into our cinemas! Start off the September holidays with these friendly pups! Follow Ryder and the superhero puppies as they come together to save the citizens of Adventure City from villain Humdinger!
When: Now screening
Where: Cinemas islandwide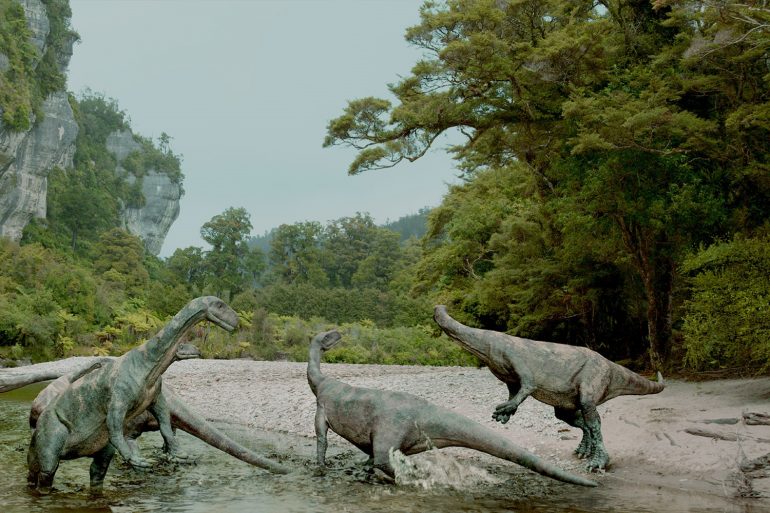 This one is just for the dino-lovers! Science Centre's Omni Theatre presents Dinosaurs of Antarctica. Welcome to the prehistoric world of Gondwana! Journey through a surreal world of primitive forests and thick swamps to encounter extraordinary dinosaurs and colossal amphibians. Explore the south polar landscapes of Antarctica hundreds of million years ago, alongside intrepid Antarctic scientists, as you and the kids go on a quest to understand the ice continent's profound transformation.
When: From 3 September 2021
Where: Omni-Theatre, 21 Jurong Town Hall Road, Singapore 609433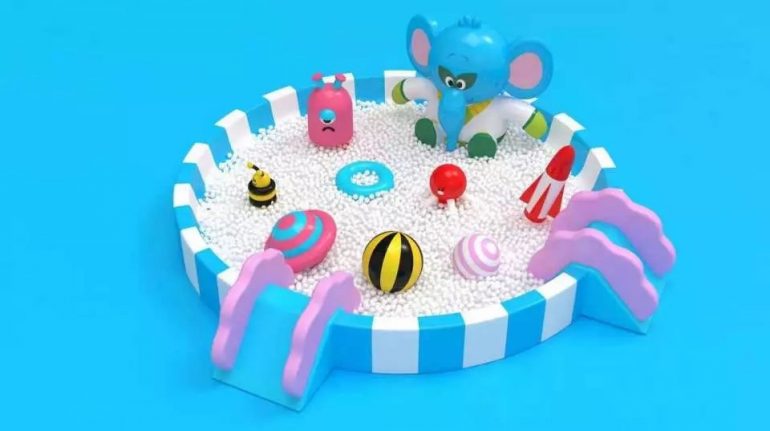 An inflatable indoor playground you say? We're on! Let the kids release some of their pent-up energy and explore this first ever inflatable play space! Hosted by Kiztopia, this indoor playground is known for "learn to play" and "play to learn" mission, so your little ones are in for the perfect balance of fun and discovery. There are seven giant inflatable castles, craft zones, Instagram booths and more, so head on down once school is out!
When: Now until 10 October 2021
Where: D'Marquee @ Downtown East (Pasir Ris), 1 Pasir Ris Close, Singapore 519599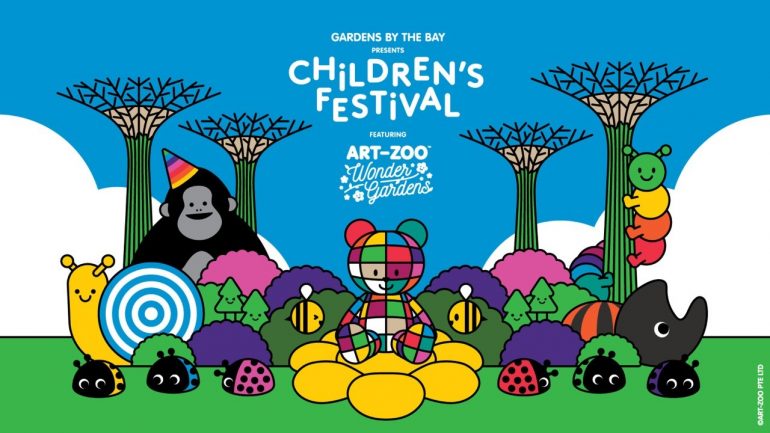 Gardens by the Bay presents Children's Festival featuring Art-Zoo Wonder Gardens – an outdoor trail featuring larger-than-life inflatables! Step into the world of the Wonder Gardens as Bruno Bear and Little Kong reunite with their good friends — Cheerful Caterpillar, Radiant Rhino Beetle, Super Speedy Snail, and the Lovely Ladybirds — and create many new memories at the Supertree Grove! Get to learn more about the garden as an ecosystem and bring a piece of the Wonder Gardens home upon completion of the trail activities. Head on down and pick up your complimentary trail booklet and discover the fun stories that these Art-Zoo friends have to share. Don't forget to redeem your exclusive Art-Zoo Wonder Gardens stickers upon completion of the trail activities!
When: 4 September to 3 October  2021
Where: Gardens by the Bay, Supertree Grove, 18 Marina Gardens Drive, Singapore 018953, +65 6420 6848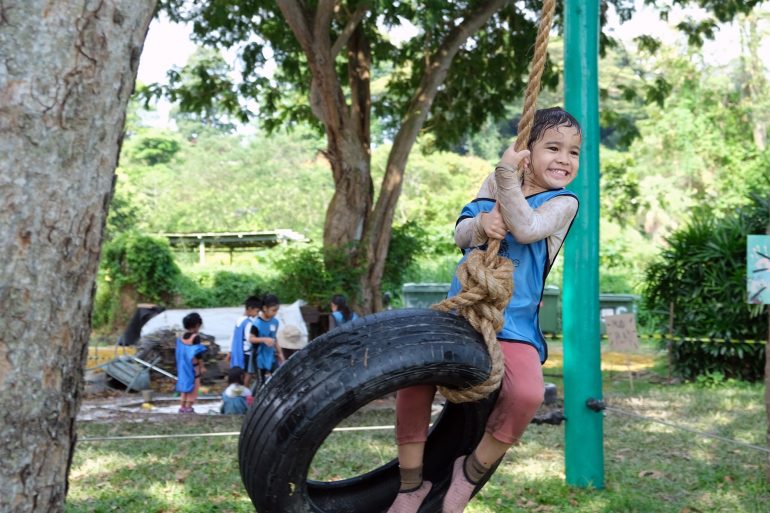 Explore this nature adventure playscape right in the heart of Sentosa! ForestPlay's September Family Adventures is specially curated for the whole family! You'll get to try out woodworking and kids as young as four years old can have the chance to handle real saws and hammers. There's also mud play, mural painting and kids can embark on an obstacle course. The cost is S$399 for five adults and three kids. Don't forget the mozzie repellent and slater on sunblock!
When: 4-5, 11-12 September 2021
Where: 112 Tanjong Beach Walk, Singapore 098945, +65 8482 8960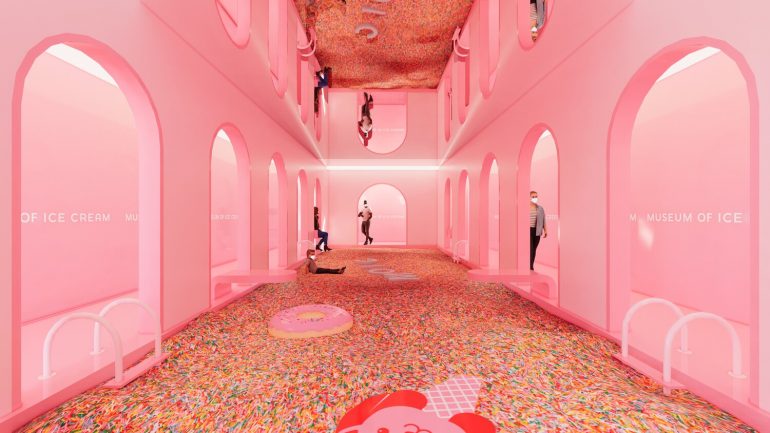 Alright! The Museum of Ice Cream has opened its doors at Dempsey and for all you instagramming families, this is the place to be. Its vast 60,000 square feet venue boasts of almost everything pink with 14 installations that are all about the love of ice cream! There's also a sprinkle pool in a sea of candy sprinkles that you can bask in as well as a Singapore-inspired Dragon Playground that the kids can clamber on. Head to the Cafe, Bar & Retail Shop for some chillax downtime and you'll also get to have a taste of signature ice cream flavours. Light snacks, coffee and tea are also available. The Museum of Ice Cream opens daily from 10 am to 11 pm every day from Thursday to Sunday.
When: Ongoing
Where: Museum Of Ice Cream Singapore, 100 Loewen Road, Dempsey, Singapore 248837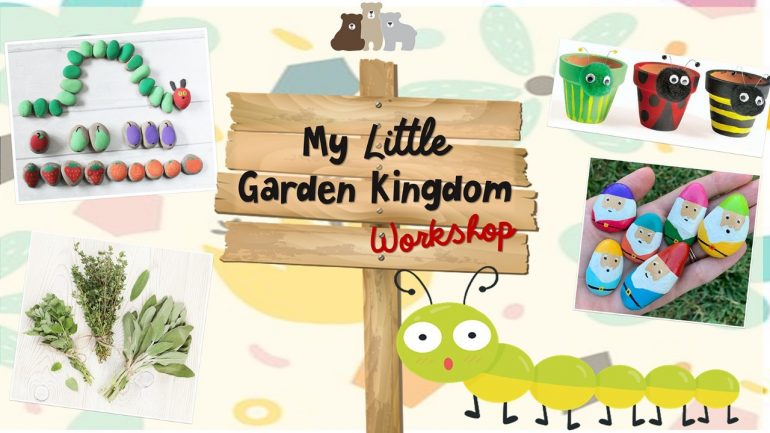 My Little Garden Kingdom Workshop by De Kinder Club is great for budding green fingers as little ones get to create their very own garden. In this workshop, there will be a time of storytelling, individually-packed sensorial exploration and designing and decorating your Little Garden Kingdom plant pot! Pot the plant together with Mum and Dad, and decorate Little Garden Kingdom themed stones as decorative items for your plant pot! You also get to take home a pot of plant overflowing with cuteness and memories! The cost is $28 per parent-child pair. Friends of the Gardens members enjoy 5% off workshop fees! Suitable for 3 to 6 years old. Each child must be accompanied by a parent.
When: 5 and 12 September 2021 at various times
Where: Gardens by the Bay, Ficus Room, Active Garden, 18 Marina Gardens Drive, Singapore 018953, +65 6420 6848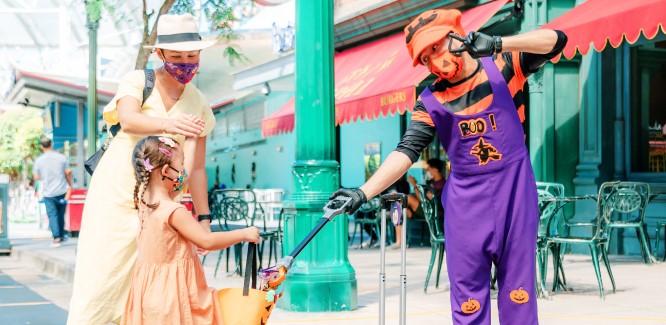 Gear up to be scared silly at Universal Studios Singapore this September holidays as Halloween has landed! Expect Meet & Greets, tons of candy treats, photo opportunities with scary monsters, and Halloween-themed food for the complete rising scare-o-meter experience. What's more, dress up in a Halloween outfit and you may just snag a prize at the Best Costume Contest!
When: 3 September to 7 November 2021
Where: Universal Studios Singapore, Resorts World Sentosa, 8 Sentosa Gateway, Singapore 098269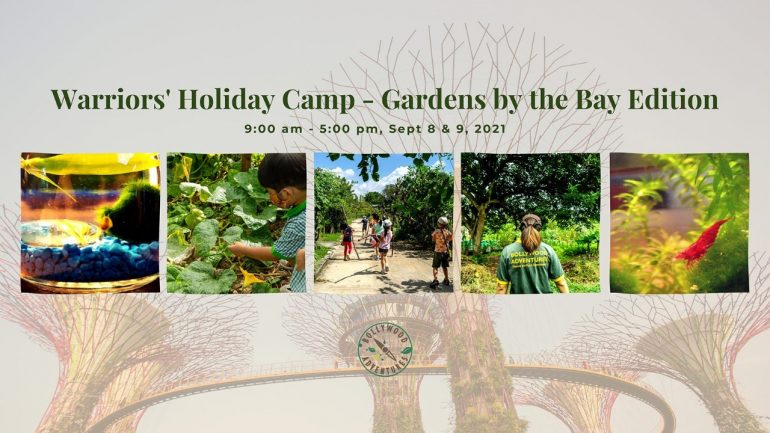 There's more at Gardens by the Bay for the kids this holiday as Bollywood Adventures present their Warriors' Holiday Camp! This camp lets your kids explore the outdoor gardens in depth and gain an appreciation of the many wondrous plants that are intricately linked to our food and culture. The camp consists of a full day of educational and fun-filled hands-on activities that bring the children closer to the sources of their food and encourage experiential learning. Activities are suitable for primary school children aged 6 to 12, and will be run by experienced facilitators. All activities are guided and supervised, and all camp materials, lunch and an afternoon snack will be provided. The cost is $115 per child or $210 per pair of children. Friends of the Gardens members enjoy 15% off workshop fees!
When: 8 to 9 September 2021
Where: Gardens by the Bay, Ficus Room, Active Garden, 18 Marina Gardens Drive, Singapore 018953, +65 6420 6848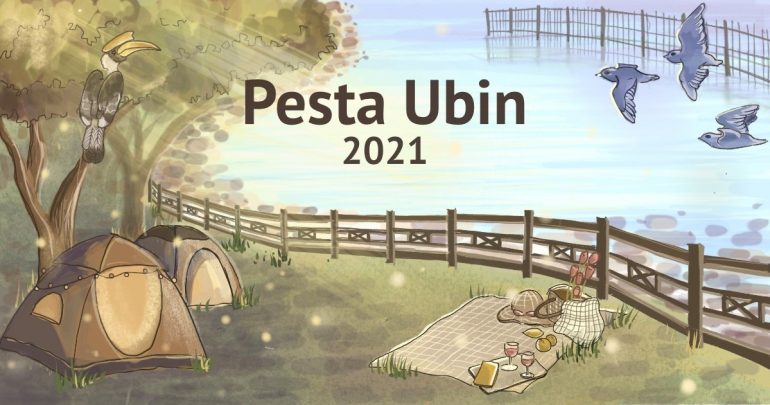 Pesta Ubin is back and this year it'll be all virtual once again as you get to explore the many facets of this nostalgic village and island. Learn about the history of quarries on Ubin and how they have now been transformed into wildlife habitats where biodiversity thrives. For bird lovers, join in a fascinating talk about migratory shorebirds and how they make their annual long-distance journey in search of warmer places to spend the winter. Pulau Ubin is one important stopover location for these migrants. Nature lovers can join in the OBS Virtual Adventure Heritage & Environmental Trail to gain exclusive access to western Pulau Ubin. Follow Pesta Ubin's Facebook page for updates and information.
When: 5 to 11 September 2021
Where: Zoom webinar