From cashless payment to a fully automated ordering and collection system – Deliveroo gives customers a taste of futuristic dining at its new digital food court. By ORIELLA ONNI
Decades ago, The Jetsons, a cartoon series, snuck a preview of life in the future – a world where all facets of life were powered by buttons and technology. That future is here. We've seen the launch of Habitat by honestbee, a gourmet food hall that requires a smartphone for meal and grocery transactions. Now Deliveroo has launched a new digital food court, Deliveroo Food Market, that fully automates the order, payment and collection process. 
It's the latest concept under Deliveroo's Editions platform, that helps restaurants expand to new areas without having to open more outlets. Deliveroo launched its first multi-restaurant Editions Katong in 2017 and its second, CT Hub 2 at Lavender, the following year. Both operate primarily as central kitchens and collection points for food orders made only through the Deliveroo app (although the latter has a 20-seat capacity for dining, onsite).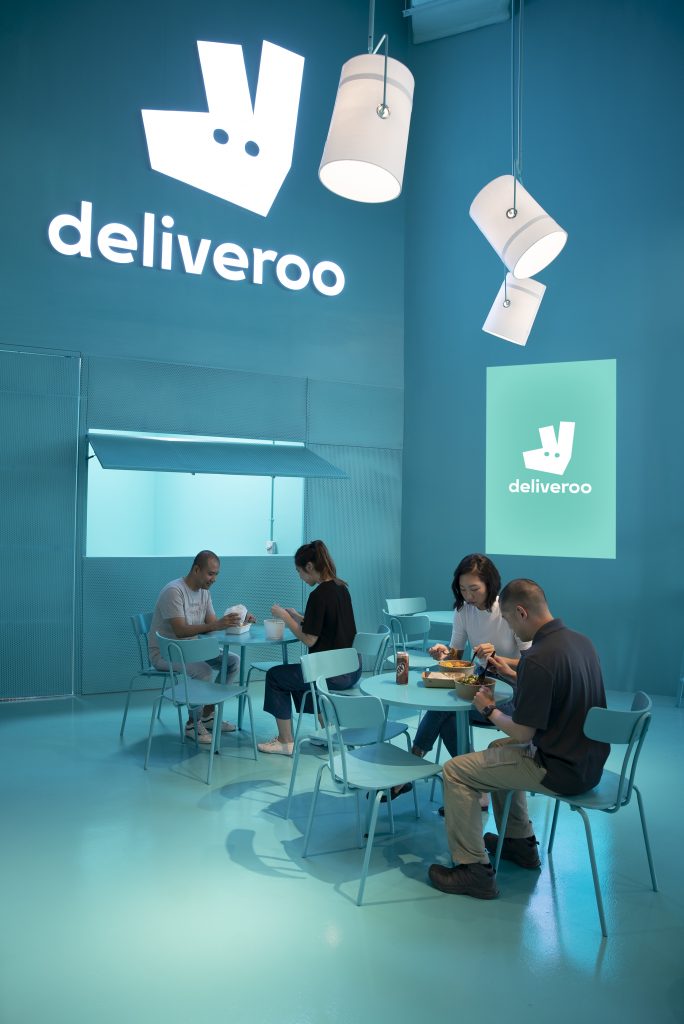 At over 3000 square feet (a quarter of an Olympic-size pool) Deliveroo Food Market at ALICE@Mediapolis, is the largest of all three, with a 40-seat dine-in space, roughly the size of a two-room HDB flat. It is also its most tech-reliant: There are five self-serve kiosks for orders and payment (through Nets and credit or debit cards); a digital status board that shows a ready order; and 12 automated digital cubbies from where food is collected. Barring a lone staff stationed there to help with any trouble-shooting, no human interaction is required. According to Siddharth Shanker, general manager of Deliveroo Singapore, it is designed to "make the order and pick up process much more efficient for both customers and restaurants."
To bring its digital concept to fruition, Deliveroo worked with San Franciso-based technology automation company eatsa. This also marks the latter's first foray into Asia. "Together, we're ushering in new, unique, efficient ways for people to get their next meal," says Tim Young, CEO of eatsa.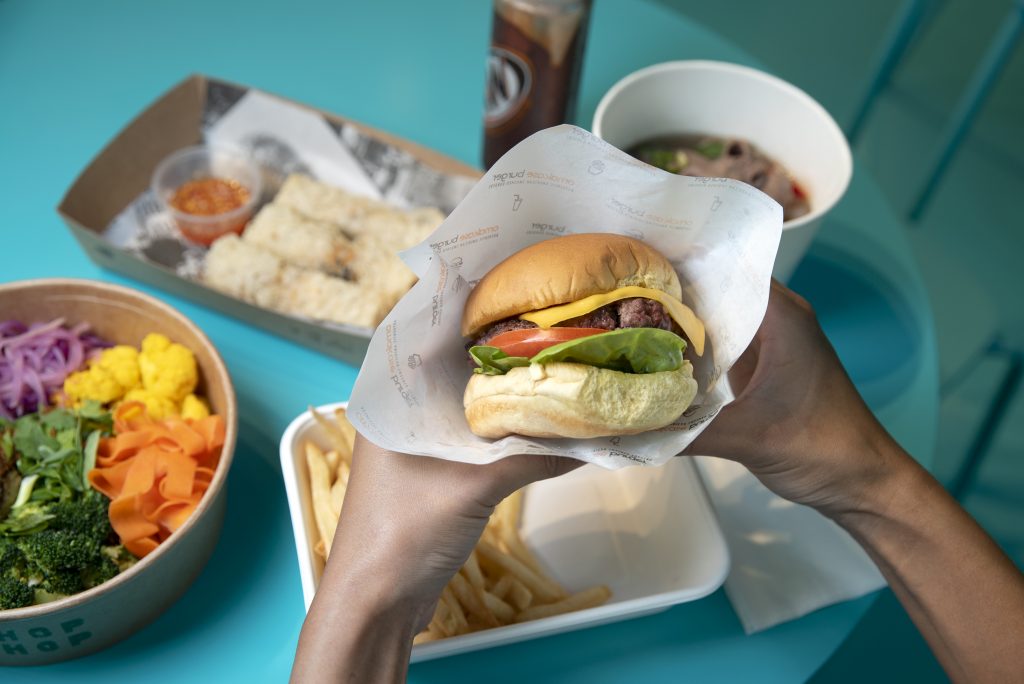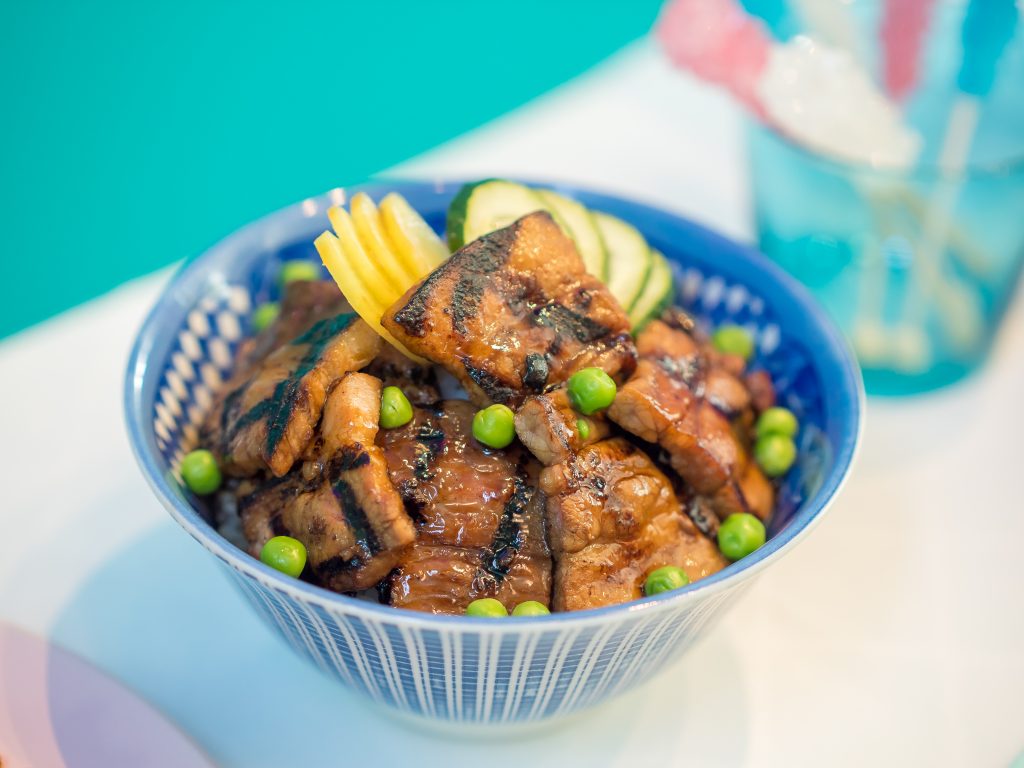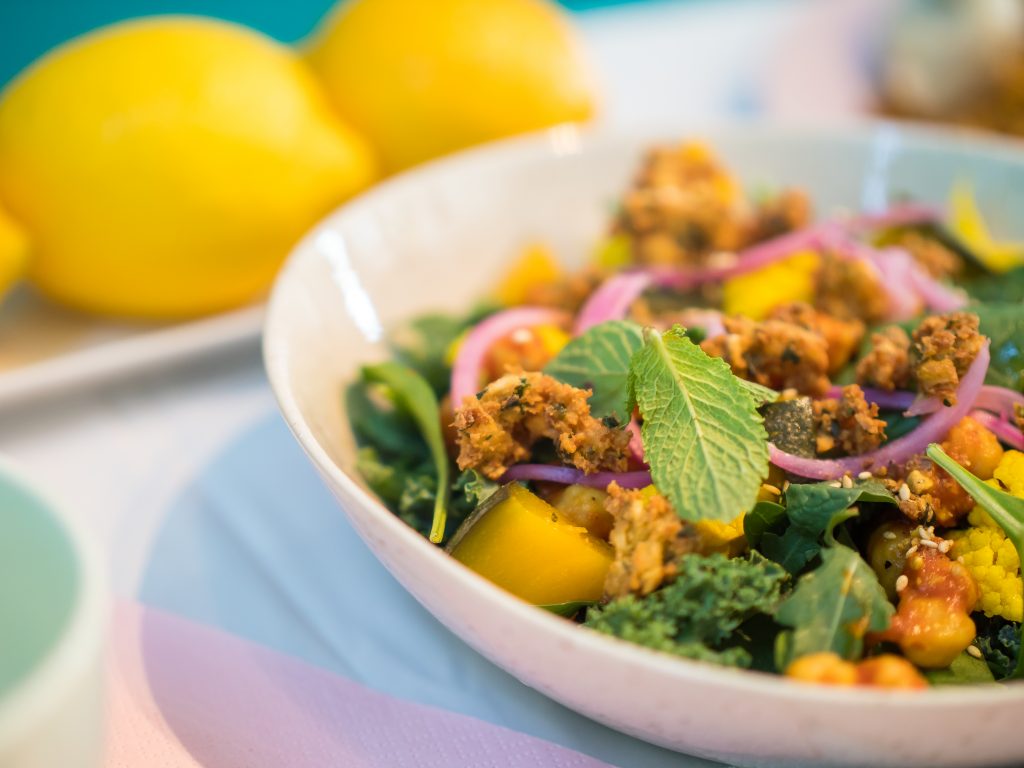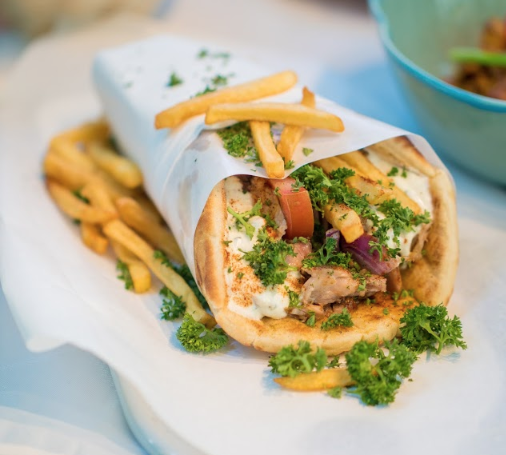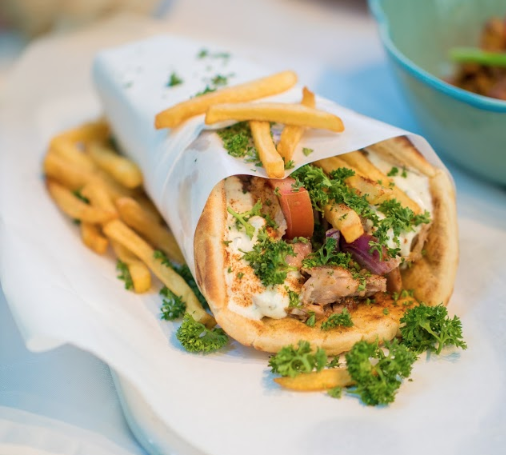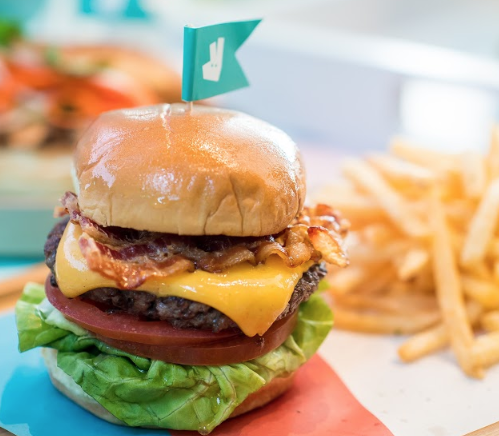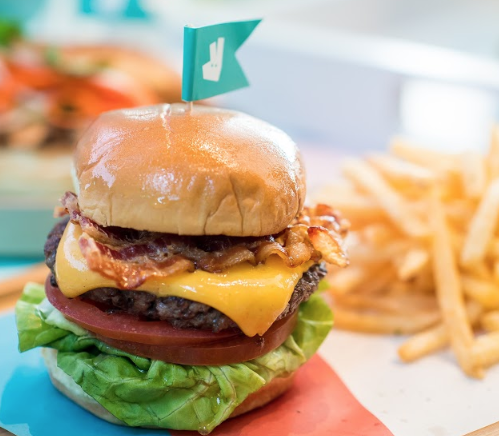 More food choices, shorter wait times
The large space houses 10 kitchens, and is home to seven restaurants that offer up a diverse range of cuisines from Japanese to Korean and Greek to Vietnamese. Some restaurants like Bonchon, Blu Kouzina and NamNam have introduced virtual menus in addition to their standard restaurant menus. There is also Chop Shop that serves modern grain bowls and Delismith for gourmet salads and sandwiches. Virtual brands by Potluck Club, they don't have a brick-and-mortar outlet yet, and can only be found at Deliveroo Food Market. Together, they make 11 food concepts, to satisfy every palette at this high-tech food court.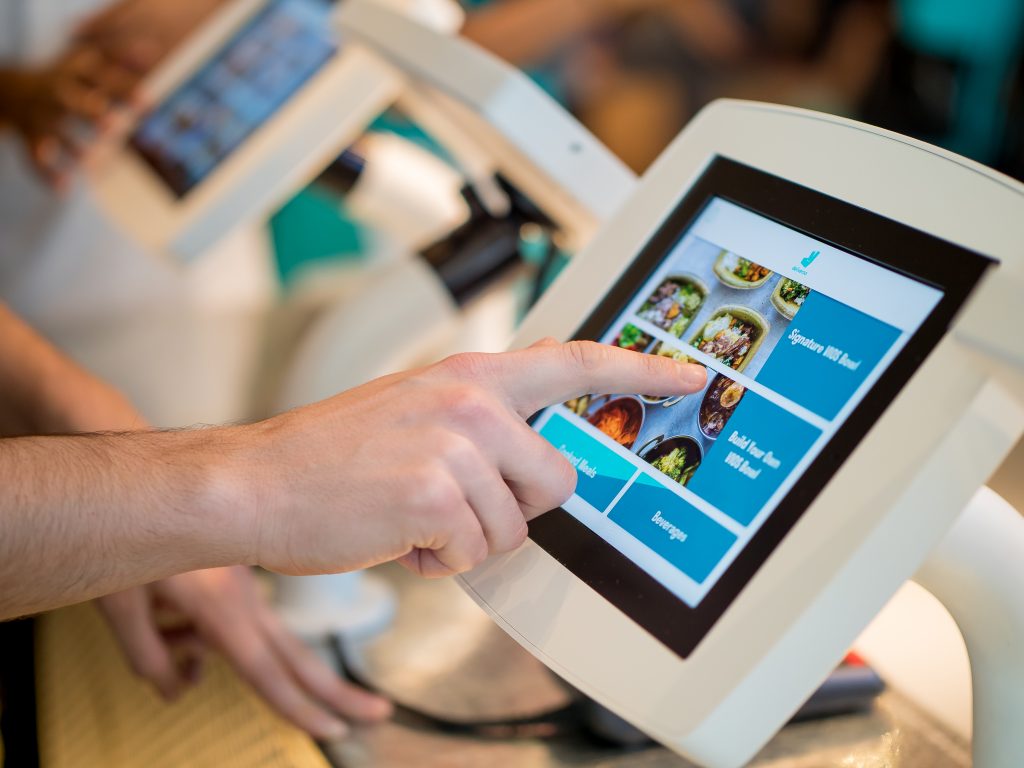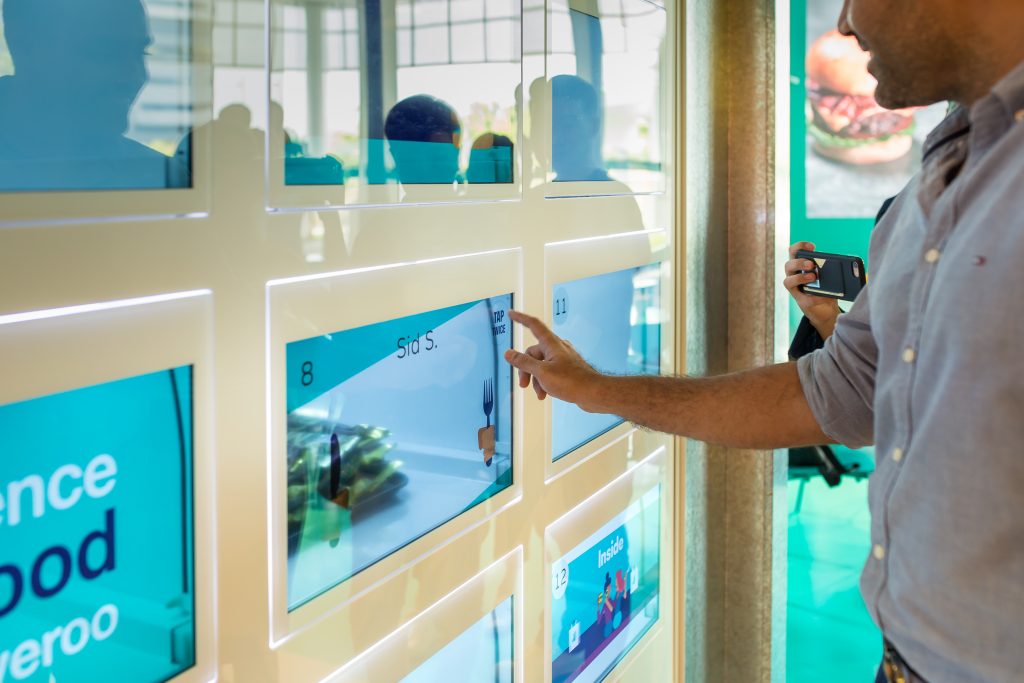 To sweeten it further, wait time for food averages out to eight minutes – a definite plus when most have an hour for lunch. Again, no one actually informs you that your food is ready. You need to keep your eyes peeled on the digital status board, which also alerts which cubby hole has your food. Tap twice on the assigned cube, and the door releases to let you get your food. When you're done with your meal, as with most food courts now, you clear your own tray (although there is staff to wipe down tables).
The efficiency of the setup, the short wait times and the variety of meal choices are huge pluses in our book, not so, the ambience, or lack of one. With the exception of ceiling-to-floor glass panels that allow for natural light to filter in, Deliveroo Food Mart is mostly decked out in teal, the corporate colour, and is minimalistic (read basic). It looks clinical and isn't a conducive space for hanging out. Perhaps that is the intention, for lingering would be counter-efficient. However when it is coupled with the lack of human interaction, the taste of the future, may seem a little cold for some of us.
Deliveroo Food Market, #01-02/03, 29 Media Circle, is only open for lunch from 11am to 2.30pm; and for dinner at 4.30pm to 9.30pm, daily. Delivery orders from Editions, are available until 10pm.