World's First: Barbie flight takes off in Singapore
Barbie turns 60 and to mark this happy occasion, expect special collectible dolls and the first-ever Barbie® Flight on the Singapore Flyer. By GIDANIA WONG
The world's most popular doll, Barbie®, turns 60. The sexagenarian has inspired little girls since 1959, telling them: "you can be anything you want to be". Celebrations for the special milestone of this empowering style and pop culture icon, kicked off on the eve of her birthday in over 150 countries, to time it with International Women's Day on 8 March. In Singapore, Mattel that owns the Barbie brand, threw her a birthday bash at the Singapore Flyer, and unveiled several commemorative dolls. The giant observation wheel was also illuminated in pink, to launch the first ever Barbie Flight.
The grand dame of dolls was created by Ruth Handler who owned Mattel, to give girls a role model to imagine their future selves. Barbie made her debut as a blonde and blue-eyed doll in a swimsuit and ponytail, with sunglasses her hand.
Over the years though, she's had some work done to stay relevant. Most notably after feminist and advocacy groups came down hard on Mattel for upholding a narrowly defined female archetype, in making Barbie white, blonde and slim.   
While classic hourglass Barbie is still blonde and blue-eyed, there are more variants of the doll now to make her the new poster girl of diversity, and a toy that is inclusive. Over 100 new looks have been introduced to show a wider range of skin tone, hair colour and texture, facial structure and body shape.
#MoreRoleModels

Appearances aside, Barbie has been nothing short of progressive in her professions, exemplifying to young girls that "they have choices and can achieve any careers," said Mattel Southeast Asia marketing chief, Chris Chan.  
Globally, women remain underrepresented in certain industries, particularly in S.T.E.M (Science, Technology, Engineering and Mathematics).  With over 200 careers and counting – from nurse to pop star, CEO to politician, architect to palaeontologist, Barbie is an empowering influence to girls, showing them there are no glass (or in this case plastic) ceilings that can't be shattered.
As such, timing this year's 60th anniversary celebrations to International Women's Day, is synergistic to celebrate female role models who break boundaries to inspire and empower the next generation of young women to pursue their dreams.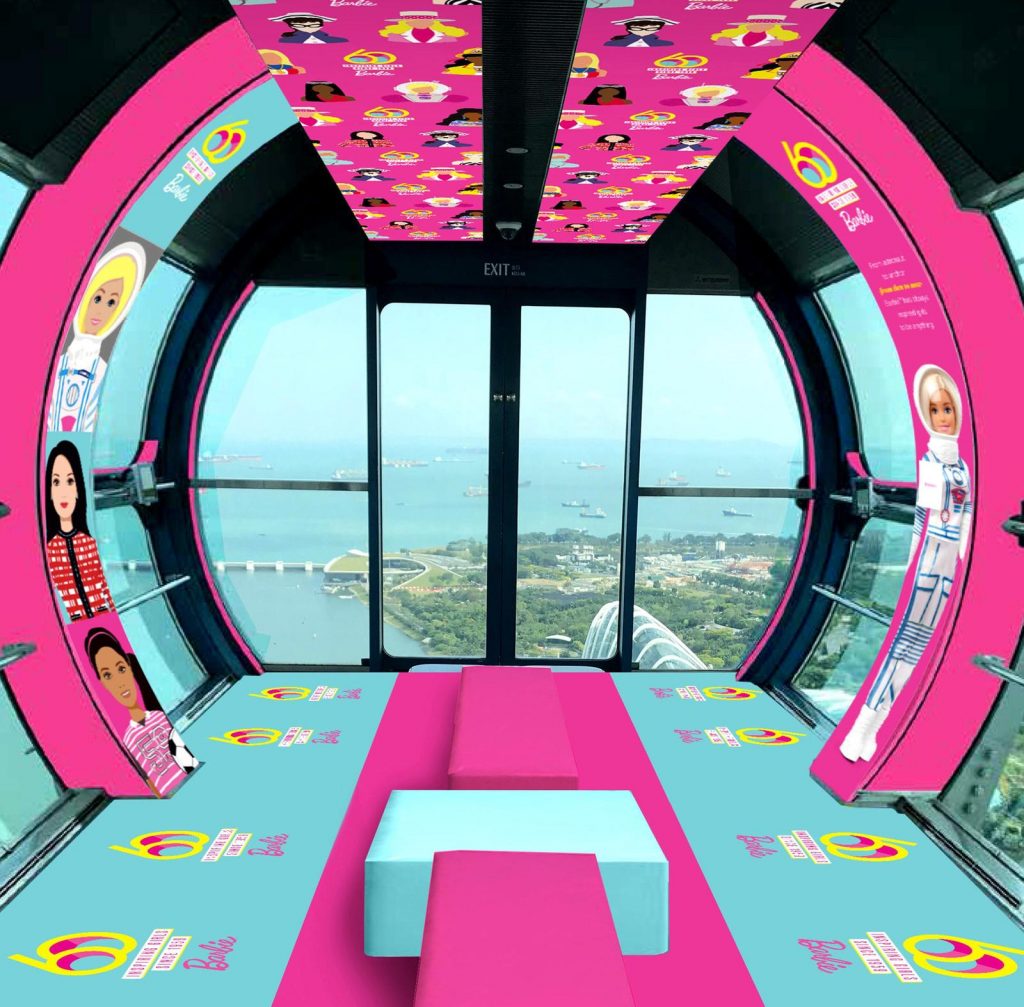 Barbie in Singapore 
The doll's fans in Singapore have several treats in store for them. There is the world's first Barbie Flight on the Singapore Flyer, which is Asia's largest observation wheel. One capsule has been transformed into a thematic Barbie cabin for this 60th Anniversary flight. It allows visitors to take in the panoramic view of Singapore and learn more about the vibrant city with your childhood icon, says Ringo Leung, general manager of Singapore Flyer.       
The Singapore Flyer is one of the landmarks across five countries in Southeast Asia, that is lit pink for the celebrations. These landmarks represent unique travel destinations, encouraging adventurous explorations, as well as to herald the launch of the new Barbie Travel Range that will be available in June. The lights go on daily till 21 March at 630pm; while the 30-minute Barbie flight takes off daily, till 30 June, 2019. It includes a glass of mocktail, macarons and free photo souvenirs for kids (while stocks last).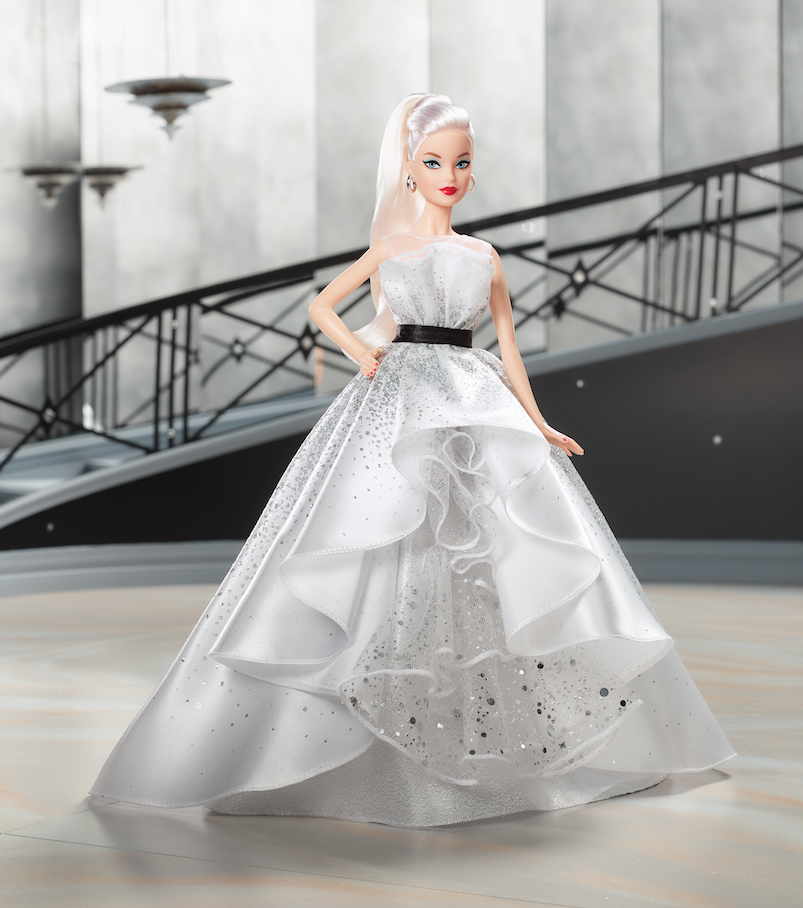 Naturally there is new Barbie merchandise to commemorate the diamond jubilee. A limited-edition 60th Anniversary doll, who wears a cascading ball gown that twinkles with silvery sparkles, and sports hoop earrings and a wrist tag. The collectible goes for $89.90, and is only available in Singapore Flyer Gifts, Level 3 from mid-March. It will also retail at Takashimaya, Toys 'R' Us and Kaboom (Changi Airport), from June 2019 onwards.
There is also the Barbie® 60th Anniversary Career Doll collection. It showcases Barbie as an astronaut, soccer player, firefighter, news anchor, pilot and political candidate – the first few dolls that kickstarted the Barbie Career Line, at the beginning. Incidentally, these careers are underrepresented by women today, and have also been picked to popularise these professions.
Noteworthy: The dolls with their different eye colours, hairstyles, skin tones and body types, embrace diversity. From 9 March 2019, Barbie fans can get their hands on one of these dolls for $24.99 each, exclusively at Toys 'R' Us.