More are seeking out trips that help with self-growth to feel fulfilled and positively renewed. Make your next family vacation a purposeful one with Holidays with Intention's parent-child retreat to Sanur, Bali. By GIDANIA WONG
Holidays help us unwind and destress, but family vacations, especially with young kids in tow, are quite the opposite, leaving you harried and more spent than before. Enter purposeful travel – whether it's challenging yourself physically, taking the road less travelled or making a meaningful impact on the destination you visit. Getting more popular with solo travellers now, the travel approach is being adopted for family getaways too.
One who offers this is Holidays with Intention (HWI), a conscious family-based retreat organiser, who wants to inspire your outlook and provide you with the tools to make the life of your dreams happen. While you're on this journey of self-discovery and reflection, the kids are also cared for and have enriching activities to do. The programmes may include a combination of meditation, nature walks, yoga, workshops, meals, spa and healing sessions and other engaging activities to inspire, nourish and entertain.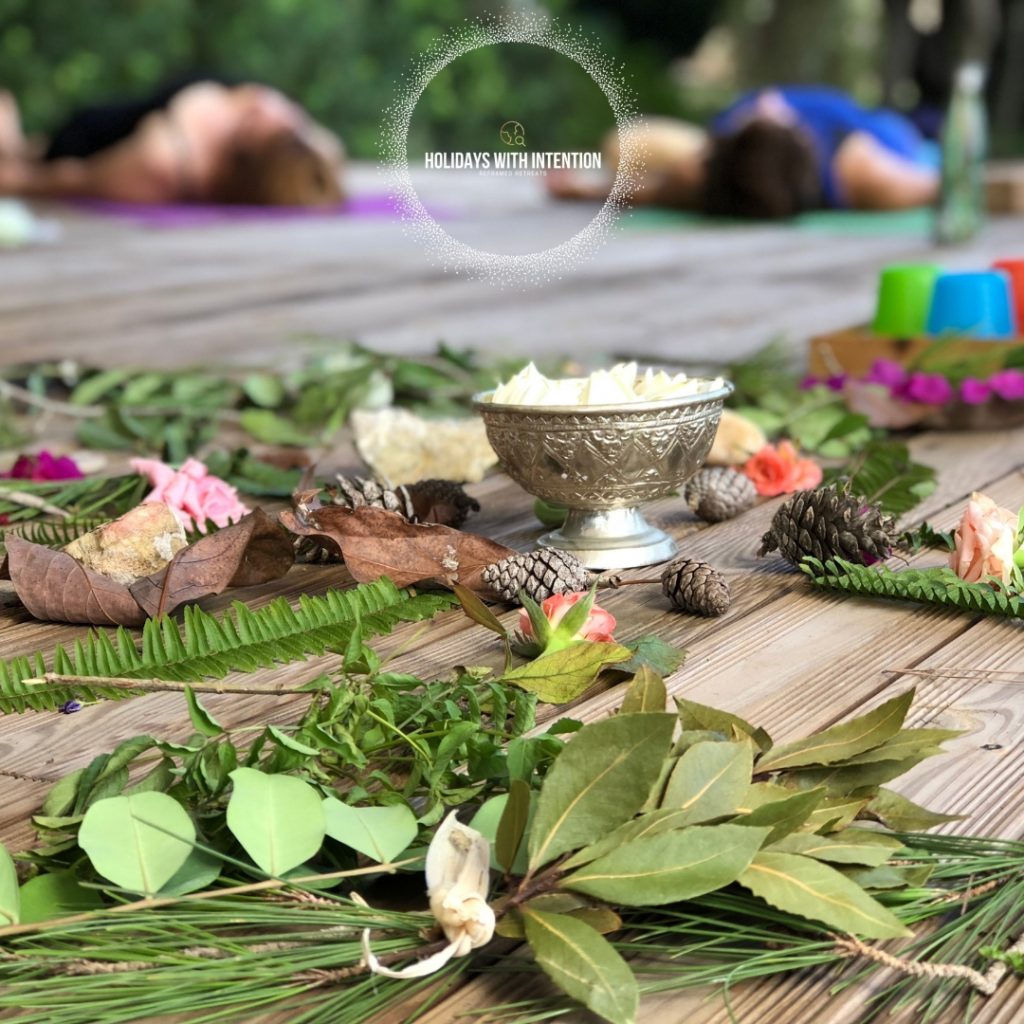 These purposeful getaways for personal expansion are the brainchild of Melissa Indot and Ping Ong-Coates, childhood friends who now run the retreats together with their other facilitators. Indot is a singer-songwriter, entrepreneur and the founder of Intuitive Music Programming, that uses music to unlock and refine your emotional intelligence. Ong-Coates, who is a certified Montessori teacher, is also the founder of FrontYard PlaySchool in Watten Estate. The mother-of-three has nearly two decades of experience in teaching and working with preschool and tweens in the US and Singapore.
The two ladies have an upcoming week-long FrontYard Family Retreat in Sanur, Bali, that runs from 31 March to 6 April, 2019. Geared for Mums, Dads and young kids (age eight and below), this full board programme includes stay in a luxurious villa with spacious grounds and a large swimming pool. Strategically located just a stone's throw from the beach and within walking distance from numerous well-known restaurants such as The Firestation and Batu Jimbar, should you choose to dine out.
The programme is set up for me-time and together-time, so that parents can take part in the yoga sessions and enriching workshops, brunch leisurely, have uninterrupted conversations, go for spa treatments, read and use the bathroom in peace. That's because the kids are kept meaningfully and mindfully engaged by Ong-Coates for four hours every day. She leads them in many sensory activities, music movement, and outdoor play that helps minds and bodies grow and connect.
The kid's daily programmes finish around mid-day, in time for lunch, so there's still plenty of free-and-easy bonding time for the family, whether it's to take a dip in the pool, hang at the beach or explore the local sights and markets, then get back for a family-style dinner, with the rest of the families on the same retreat.   
There are two workshops that are scheduled for the week. The workshops explore conscious parenting, how to reconnect with your inner child to reignite your sense of adventure and enthusiasm, and how to attain clarity, regain confidence and take action to achieve your goals. Specially curated for this particular retreat, the team will spend the first two days connecting with each attendee and their children, facilitate listening and communication and offer parenting and self-growth tips.
The FrontYard Family Retreat is priced at USD$2,600 (approx. S$3,522) for one parent and child. The six-nights, seven-day package includes full board, airport transfers, welcome gift, babysitting services, classes, workshops and activities. For more details or to book your stay, visit here.