Your event guide this Week...
Ready, get set, go – from song and dance, to fun obstacle challenges and races for a good cause, we'll get your heart pumping.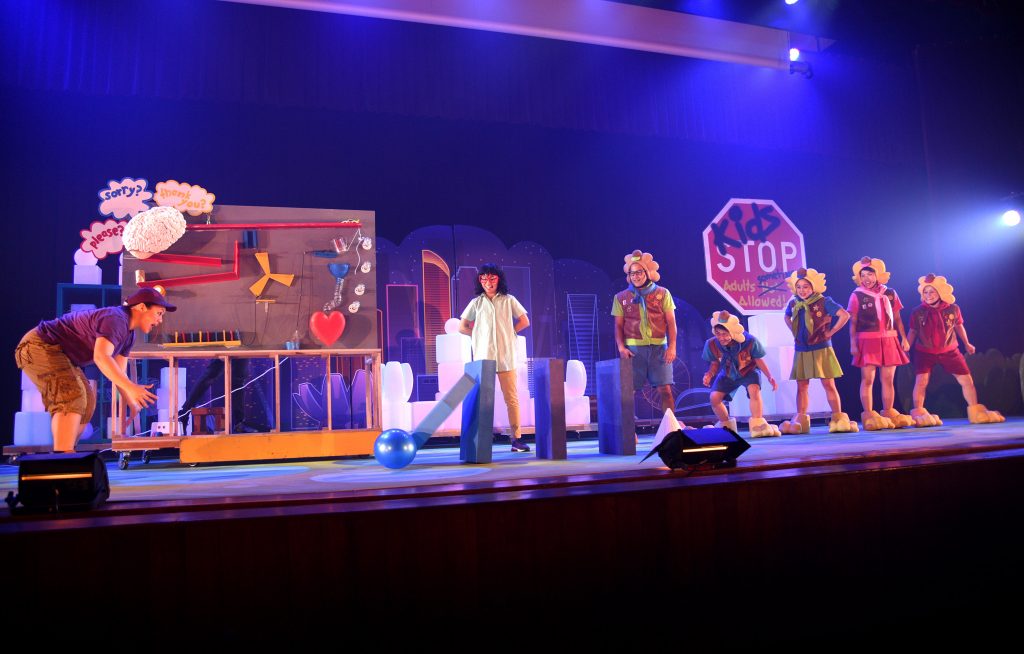 One Kind of Science Musical
Made for kids under eight, this children's musical with the KidsSTOP™ mascots and the Kindness Cubbies head outdoors for an adventure of their lifetime. Through song, dance and a mystery, children are taught the importance of kindness as well as simple scientific concepts.
Details
October 5 and 6
Annexe Hall 1, Science Centre Singapore
1030am (Oct 5) and 1030am, 230pm (Oct 6)
For tickets, book here 
Junior & Me™ Fun 
Perfect for parent and child bonding – sign up for the non-competitive, race-meets-obstacle challenge. Each entry team needs a parent (or adult) and a child (aged 18 months to six-years old). At each of the six stations, a certified instructor will guide each adult and child through various obstacles like crawling under rows of low hanging balloons; a zig-zag piggyback dash; or a crabby side-walk.  
Details
October 6 and 7
KidZania Singapore, Palawan Kidz City, 31 Beach Walk, #01-01
Race times start at half hour intervals, from 9 am to 1030am.
For race entry fees and sign up, visit here
Pink Ribbon Walk 2018
Stay in the pink of health and show your support at the same time for those affected by breast cancer. You still have a couple of hours more to sign up for this Saturday's 5-km Fun Run or the 3.5-km Walk, that will kick off Breast Cancer Awareness Month (BCAM). Other race-day activities include a dance workout and Zumba sessions to warm up before the flag-off, so make it a family day and show your love for breast cancer warriors.   
Details
October 6
Singapore Sports Hub, OCBC Square, 5 Stadium Drive
4pm to 8pm
For race entry fees and sign up, visit here
Seasons On The Hill
Call the sitter, so you can get out for this one-night only showcase that puts together many of the best wines from the Margaret River region in Perth. You won't need your passport or vacation time for this, it happens right here at Labrador Park, where a heritage colonial bungalow is transformed into the perfect setting for the Margaret River on Tour experience. Meet the esteemed winemakers, then have unlimited samplings from the region's most recognised vineyards (think Vasse Felix and Cullen Wines), and nosh on canapes prepared by renowned chefs Tony Howell and Evan Hayter.