Your Event Guide This Week.
We've got some goodies for you, bookmark this page for the week as we add more events as they come for an exciting week ahead for you and the kids.
Well then, let's get to it!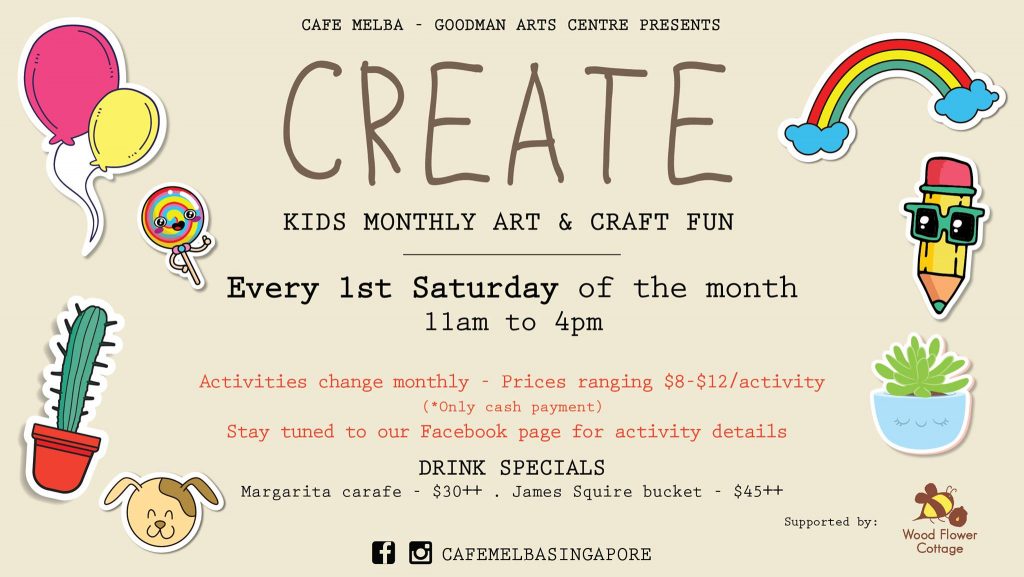 Cafe Melba at Goodman Arts Centre together with Wood Flower Cottage present a fun day out with the kids. Learn animal rock paintings ($10) and make your own keychain ($12) while you enjoy a yummy meal with the family this Saturday.
Cafe Melba | 7 July 2018 | 11am to 4pm
90 Goodman Road Goodman Arts Centre, Block N #01-56
Singapore 439053
Cash Payment only for craft activities
Free admission
Dreams can take you places, or give you the courage and motivation to be greater. They are the journeys you take to find, know and express yourself. 
In this inaugural edition of Children's Festival: Small Big Dreamers, we invite you on a journey inspired by a Singaporean artist from the National Collection – a Big Dreamer – whose story exemplifies that anything is possible, regardless of the challenges we face. 
Highlights include art installations, family art workshops & programmes, guided tours and art packs.
National Gallery Singapore | 9 Jun to 9 Sep
Open Daily ( Sat–Thu: 10am to 7pm | Fri: 10am to 9pm)
1 St. Andrew's Road Singapore 178957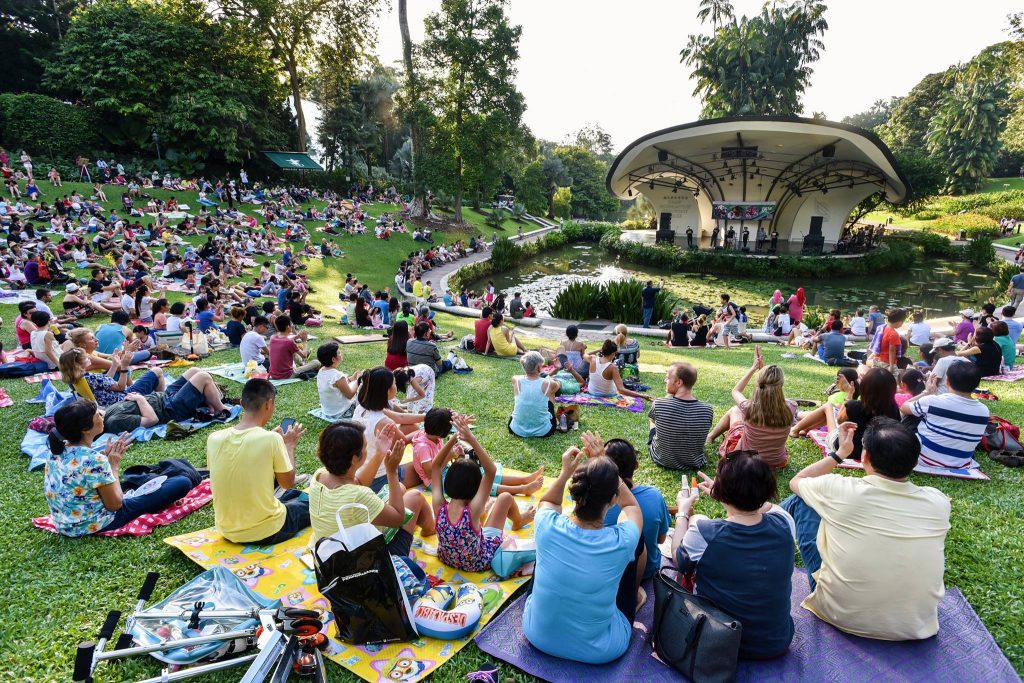 Join the Singapore Botanic Gardens as it celebrates its three-year inscription anniversary as a World UNESCO Heritage site in a series of everything heritage from tours by staff and volunteers, concerts and performances, food trails, plant sales and free entry to the National Orchid Garden.
Let history come alive in the Singapore Botanic Gardens!
Singapore Botanic Gardens | 7 & 8 July 2018 | From 8.30am
1 Cluny Road Singapore 259569
Free admission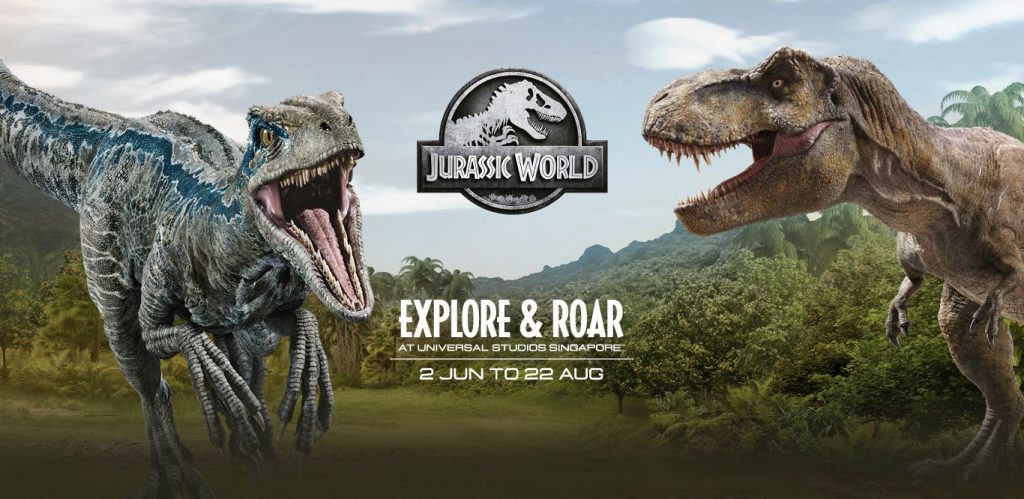 Embark on an exciting adventure where dinosaurs like the T.rex, Velociraptor and more roam the earth.
Be immersed in a world of dinosaurs with an all-new live action show, augmented reality experience and an interactive raptor training programme, only at Universal Studios Singapore. Plus, enjoy your favourite rides and attractions.
Universal Studios | 2 Jun to 22 Aug
Sun – Thu: 10am to 8pm | Fri & Sat: 10am to 10pm
Resorts World Sentosa, 8 Sentosa Gateway Singapore 098269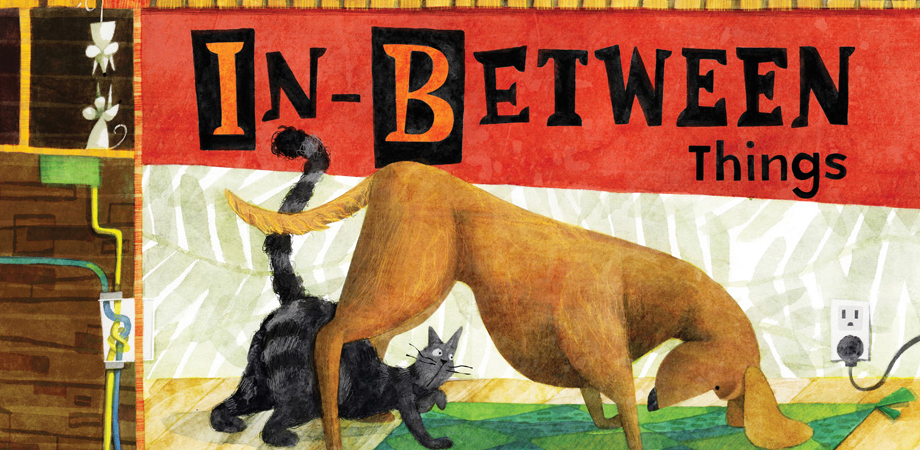 Head to Woods in the Books for the launch of Priscilla Tey's very first picture book, In-Between Things! Enjoy story reading and drawing with the artist of this brand new picture book!
Synopsis:
Look over there — the cat is between a table and a chair with a tear. But now look again: the cat is on top of the dog, who's between the floor and the cat (and not too happy about that!). As you wander through the delightfully detailed illustrations, the more you look, the more you'll see — including colours made from a mix of two others, hybrid implements such as a spork, warm nooks that are neither too cold nor too hot, even a cross of a zebra and cow that makes a . . . zebrow? In an engaging and utterly stylish debut, rising star Priscilla Tey leads readers on an addictive exploration of the in-between, a surprisingly far-reaching and everywhere concept.
Woods In The Books | 7 Jul 2018 | 4pm to 6pm

3 Yong Siak Street Singapore 168642

For Ages 4 and up

Free Admission