With purposeful travel all the rage, CRYSTAL CHAN shares more great ideas for meaningful vacations.
Save Simba
Tourism is geared to be more environmentally-friendly in the future. Tour operators like Royal Caribbean Cruise lines are already partnering up with the World Wildlife Fund to offer more sustainable trips by the end of 2019. But other initiatives are already in place, such as the conservation of wild lions in Africa.
These magnificent beasts are on the fast track to extinction. The International Union for Conservation of Nature, an organisation that works towards nature conservation and sustainable resources, has listed them as a "vulnerable" species. The West African species in particular, has been described as "critically endangered." And their conservation is crucial because they are the heart of the African eco-system.
In short, no lions, no African wilderness, says Paul Thomson from the Wildlife Conservation Network. These alpha predators, help to maintain the integrity of the surrounding environments by regulating prey and secondary predators in the food chain. And right now, they are being ousted from their rightful grasslands because of habitat fragmentation and illegal wildlife trade.
Enter The Lionscape Coalition – a collaborative project initiated by the Lion Recovery Fund and Africa's ecotourism players: andBeyond, Conservation Travel Foundation by Ultimate Safaris, Wilderness Safaris and Singita. The initiative is committed to educating the public, and funding conservation projects. So if you want to be able to go on safari next time, look for conservation-driven travel and make sure you donate to a worthy cause here.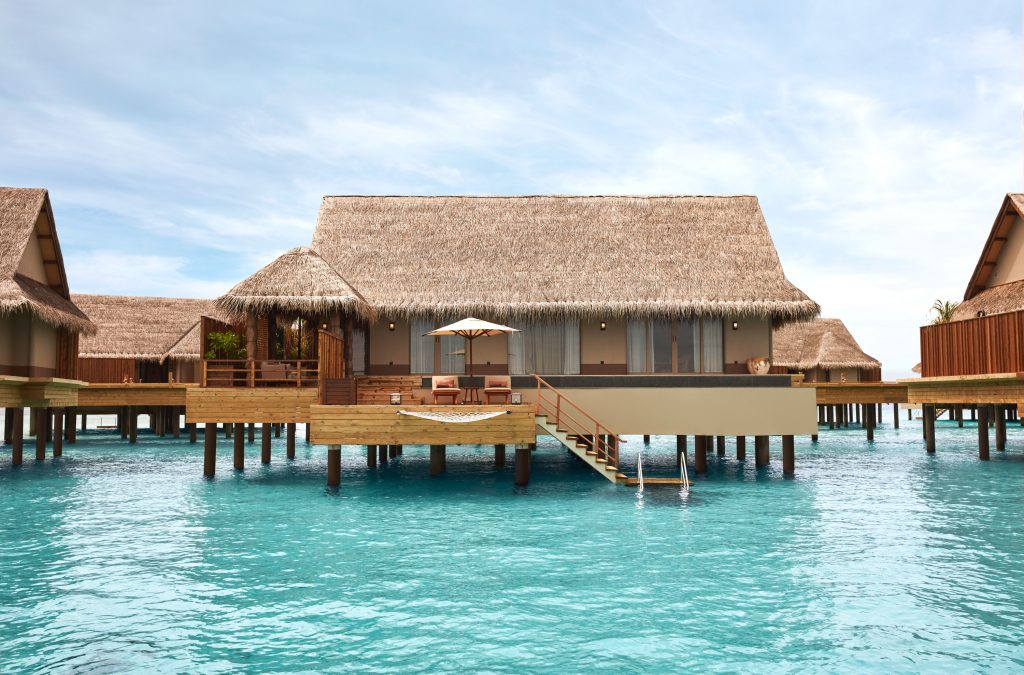 Mediate with a wellness guru
This holiday promises better payoffs that will outlast the vacation itself – check into the Meditation and Mindfulness retreat hosted by JOALI Maldives, and let Cornelius O'Shaughnessy, one of the world's top meditation gurus, help you identify your stress triggers and find your peace. The mediation guru will be at JOALI Maldives from 29 April to 10 May to conduct private sessions for guests who are seeking an enlightening and transformative experience, and discover optimal health. 
O'Shaughnessy is the founder of retreats company Bodhimaya (Kate Moss is a big fan). One of the world's leading mind and meditation experts, his clients include some of the world's leading business leaders, politicians and A-listers. He has studied meditation, Eastern philosophy and the mind for over 20 years. Over the years, the knowledge and experience he has gained has given him a deep insight into the human condition and a unique ability to help others find peace of mind. The meditation guru has vast experience working with people who suffer with a wide variety of physical and emotional challenges, as well as those who simply wish to discover a more relaxed approach to life.
There are four types of meditation programmes during the retreat. These include the Mind & Stress Management; Meditation & Mindfulness teaches meditation and how to de-stress and focus on self-development; Nervous System Reset is for people going through chronic stress, grief and exhaustion; and Eastern Philosophy Based Talk Therapy, that focuses on how our mind works and how to identify the root causes of stress and suffering.
One-on-one sessions are charged at USD$285 (about S$388) for 60 mins, and USD$375 (about S$510) for 90 minutes; guest who reserve in advance get a complimentary one-time 15-minute consultation. Regular fees for villa-stays, apply. For reservations, contact Spa Manager, Herchell Cabrera at spa.jomv@joali.com.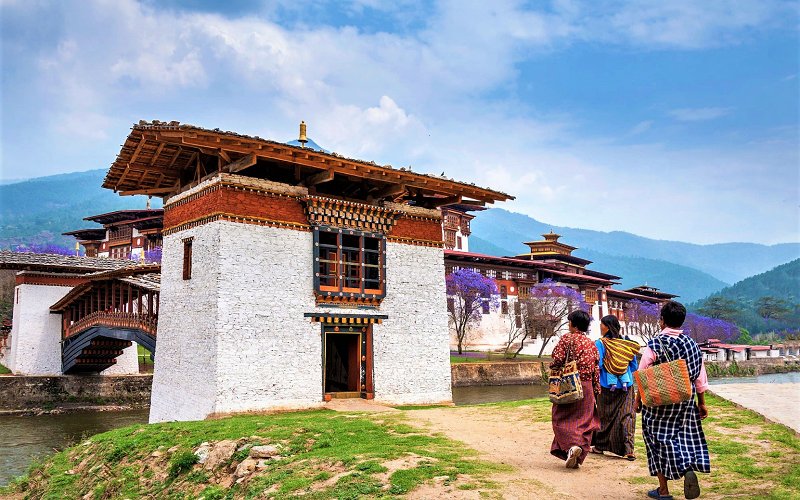 Learn the local culture  
Step into the sandals of the Bhutanese locals and discover a divine world filled with altruism, empathy and reverence. A serene Buddhist kingdom in the Himalayas region, Bhutan is renowned for its monasteries and breath-taking landscapes filled with mountains and valleys.   
Explore the sacred Taktsang Monastery situated at the edge of a magnificent cliff, visitation of Kyichu Lhakang, the first and oldest temple in Bhutan. If it sounds familiar, it was the setting of Hong Kong's veteran actor, Tony Leung's wedding to actress Carina Lau. Another highlight is the historical Dochula Pass, which offers awe-inspiring views of the Himalayas. The pass stretches up to 3150 metres (that is almost eight running tracks long), with 180 religious buildings dotting the path. It's a sight to behold and inspires self-reflection. 
Check out the 7D6N Tour of the Dragon Kingdom holiday package by EU Holidays package. Prices start from S$2,788. Click here for the full itinerary and contact EU Holidays at (65) 6535 8535 or sales@euholidays.com.sg for bookings.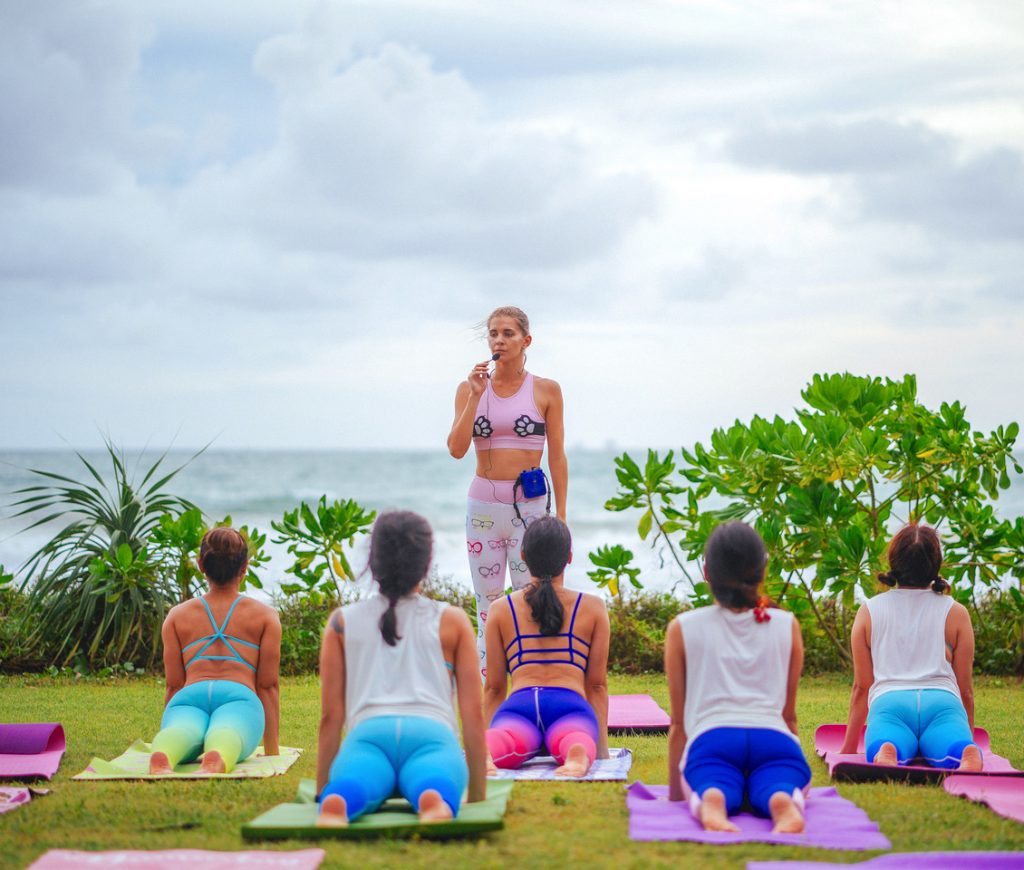 Reconnect and rejuvenate yourself 
Retreat from the hustle and bustle of Coachella to Zenergy – billed as the world's first luxury yoga festival, it is on from 13 to 18 July. A collaboration between the luxurious hidden retreat Pimalai Resort & Spa in Koh Lanta (Thailand) and Bangkok-based yoga and active wear company, Flexi Lexi Fitness, the festival promises a mind and body rejuvenation. 
The exclusive sanctuary, with its coral-fringed beaches stretching up to 900 metres and lush rainforests is home to the six-day, five-nights yoga festival that also includes other fitness classes and cultural tours. Yoga activities comprise yin and hatha yoga, headstands, backbends and heart-openers. Other fitness classes include weight training, "Booty and the Beats" that incorporates floor work dance, abs training, HIIT classes and circuit training. Or give Thai boxing classes a try. To unwind, cultural journeys such as a trip to Koh Lanta's old town are also included in the packages. 
The Zenergy classes are helmed by some of the world's most famous yoga and fitness instructors, like Heart Maher from the USA, Carissa Lin from Singapore, Oum Kanyapat from Thailand and Joyce Fan and Trixie Isla-Velez from Hong Kong. There are three packages starts that offer differing lengths of stay, and they start from USD$950 (about S$1290). 
Click here for bookings.