A sharper jawline is what you get with this Clarins beauty treatment that features the uplifting power of a hillside plant. By ANGELINE NEO
The truth about our changing faces
We have five fat pockets in our faces – the cheeks, the right and left side of our jaws and our chin. They contribute to how round our faces look. Poor microcirculation and gravity can swell faces and weigh them down. 
That's a struggle all of us will face, especially in our modern world where environmental aggressors are ever increasing. The results are a broadening face, a slack jawline and eventually a double chin.
Here's the thing. Our skin has its own support network made up of a protein called collagen XVIII. It's what props skin up, tightening the fibres that hold fat cells in place. This gives faces a lift, and defined contours. For the most part, it is naturally well-designed to resist the pull of gravity. Its kryptonite, however, is UV and pollution. They cause a 70 per cent decrease of the protein. It weakens the skin's support matrix, and when fatty tissue spreads out, it affects our facial contours. The result: you lose that desired V-shape definition, and gain a double chin.  
Agropyron: the superhero ingredient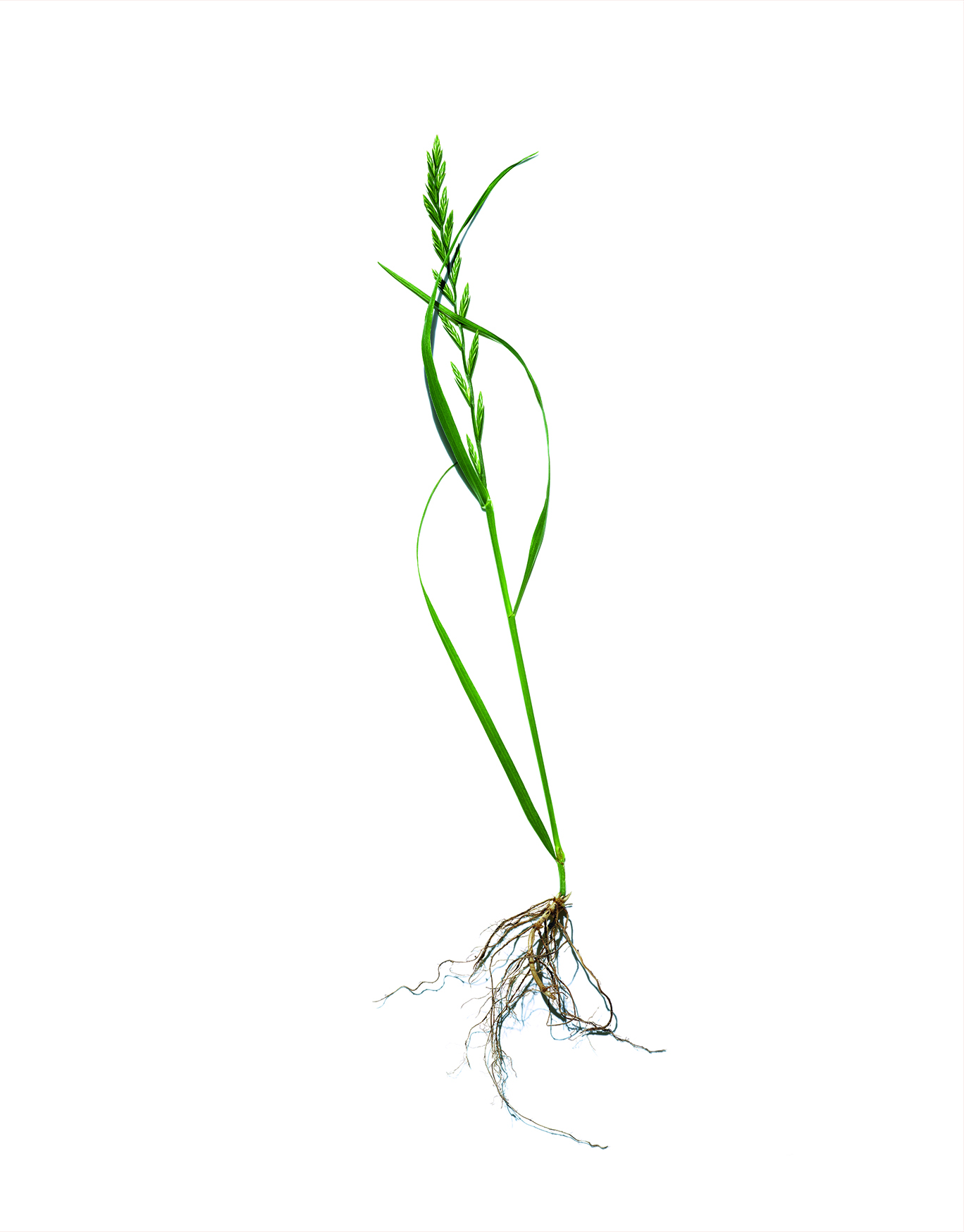 Enter Agropyron. It sounds like a super hero, and it is. On the surface, this wheatgrass looks innocuous, but underground, its root system has a powerful grip. This helps stabilise and support the different levels of soil. As such, it is commonly planted on dunes or hillsides to prevent soil erosion.
The plant is the latest bio-inspiration behind the new V-shaping Facial Lift Serum from Clarins. The curvy V face contouring serum is the 2019 incarnation of the original Shaping Facial Lift, which was launched back in 1998. It quickly became a bestseller as it was the first contouring product of its kind. Within the Clarins stable, it's still the best contouring product, recognised for its efficacy in creating the perfect V-shape face. It is loved by women worldwide. Just in Asia alone, from  2010 to 2016, it has won 119 beauty awards, and counting.
The brand new V-shaping Facial Lift Serum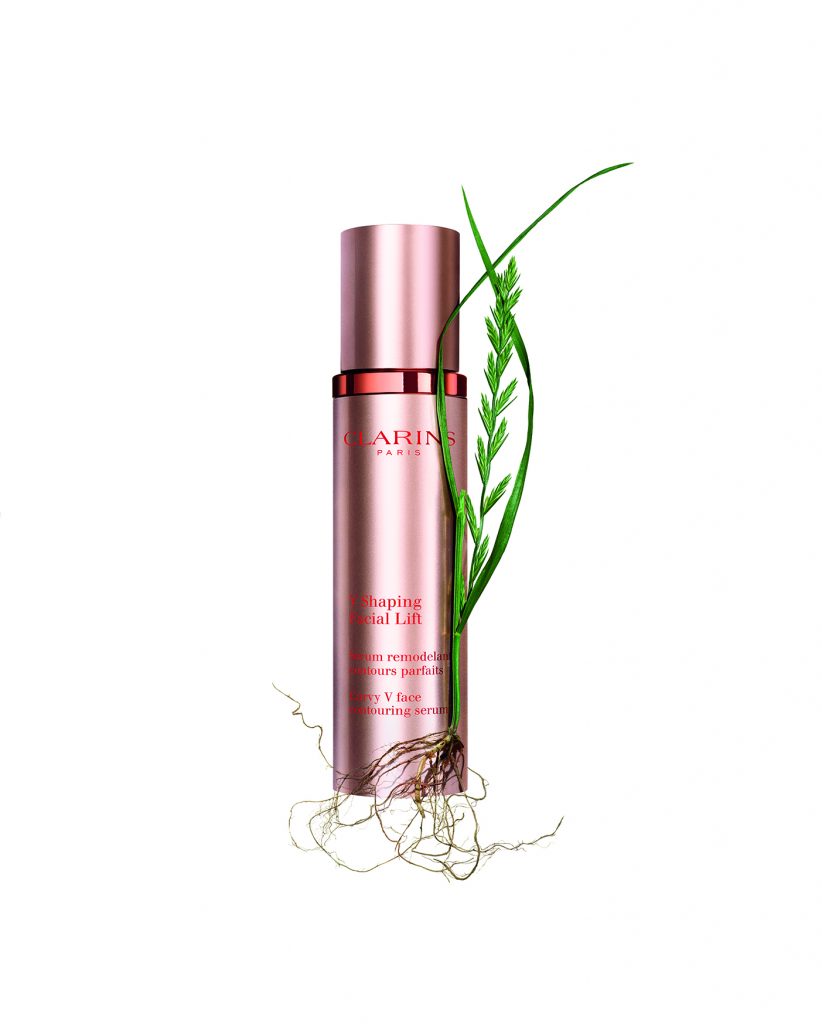 This fifth generation V-shaping Facial Lift Serum now tackles the pull of gravity better to help women uncover their natural v-shape face. The serum helps to uplift, and at the same time slim and de-puff faces. It does so mainly with organic Agropyron extract. This reportedly increases collagen XVIII by an impressive 158 per cent, to reinforce the skin's support structure and keep tissues in place. In a test panel of 101 Asian women who used it for one month, 95 per cent of them said their contours are more defined.
With its active ingredients, the serum has a tri-fold benefit:
·        Lift – the uplifting action comes from organic Agropyron extract to redefine facial contours, and do long-term boosting to better resist gravity. Supplementing it is organic oat sugar that forms a film on the skin surface, to instantly tighten skin.
·        Slim – To help reduce fatty tissue, in order to uncover natural cheekbones and minimise the look of a double chin, a combination of plant extracts are used. Again the star ingredient, Agropyron, reportedly limits the formation of new fat storing cells. In addition, organic guarana extract and plant caffeine (from Colombian coffee beans) work in tandem, to reduce the volume of fatty tissue.
·        De-puff – Say bye to a bloated face. Help comes with Polynesian ginger extract that limits excessive water retention in skin tissue to prevent facial puffiness; while horse chestnut  boosts microcirculation.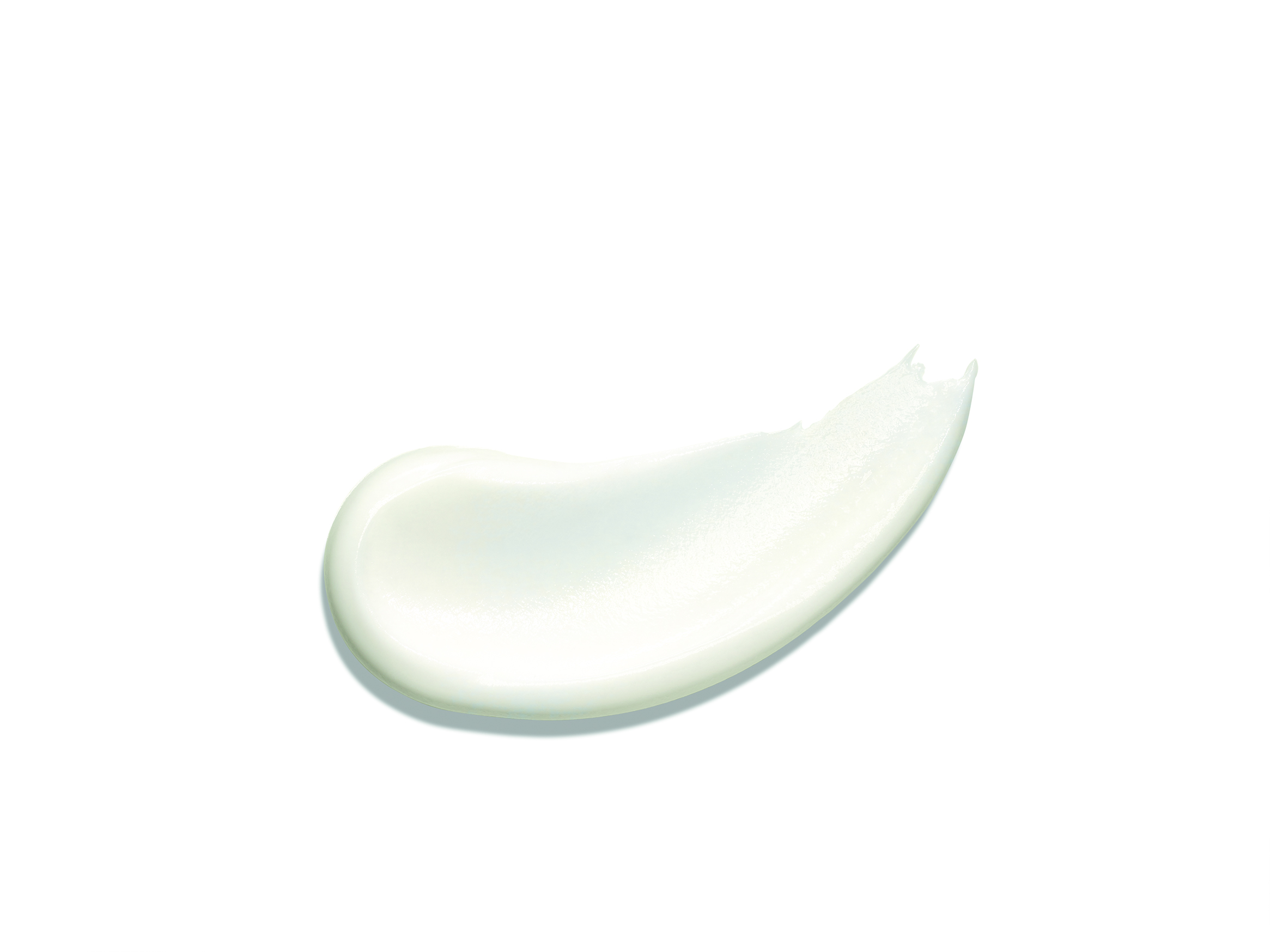 From the first use, the contouring face serum will show some lift in faces, but the overall uplifting and slimming results show best, after a month's use. For those in need of a super quick fix, book in at the Clarins Spa, for the refining and lifting treatment, The Total V Face Shaper. This facial too now uses the pro (read super concentrated) formula of the new serum, alongside other intensive beauty concentrates. 
The 75-minute hand massage facial – a combination of cupping, sweeping strokes and gentle but firm kneading – is very pampering and relaxing, yet also highly effective. You come out from it looking like you've lost a few years and pounds, with a slimmer, lifted and more defined jawline. No puffy cheeks, a sharper chin, and a radiant, more even complexion. 
It looks like someone has applied beauty-filters to your appearance, except this is your face, in real time, naked and bare. 
The V-shaping Facial Lift Serum retails at $122. It launches at Clarins counters on 7 June, 2019. The Total V Face Shaper facial is $250. Book in for a treatment at the Clarins Spa, at 05-05 Wheelock Place, Tel: 6838-5060.