We speak to Theresa Evanoff, a lady who inspired by her children, had the pluck to start Gift-It-Forward as a way to curb the wasteful tradition of gifting unnecessarily and instead direct that goodwill to a worthy cause or charity instead.
Society has started looking toward a less wasteful future turning to sustainable means through recycling initiatives for example. But simply NOT buying and using that moolah toward a cause you believe in, in the first place, could quite possibly make our future a little brighter.
So how do you get the kids in on it too?
The lovely Theresa has some tips that could help convert you and the children.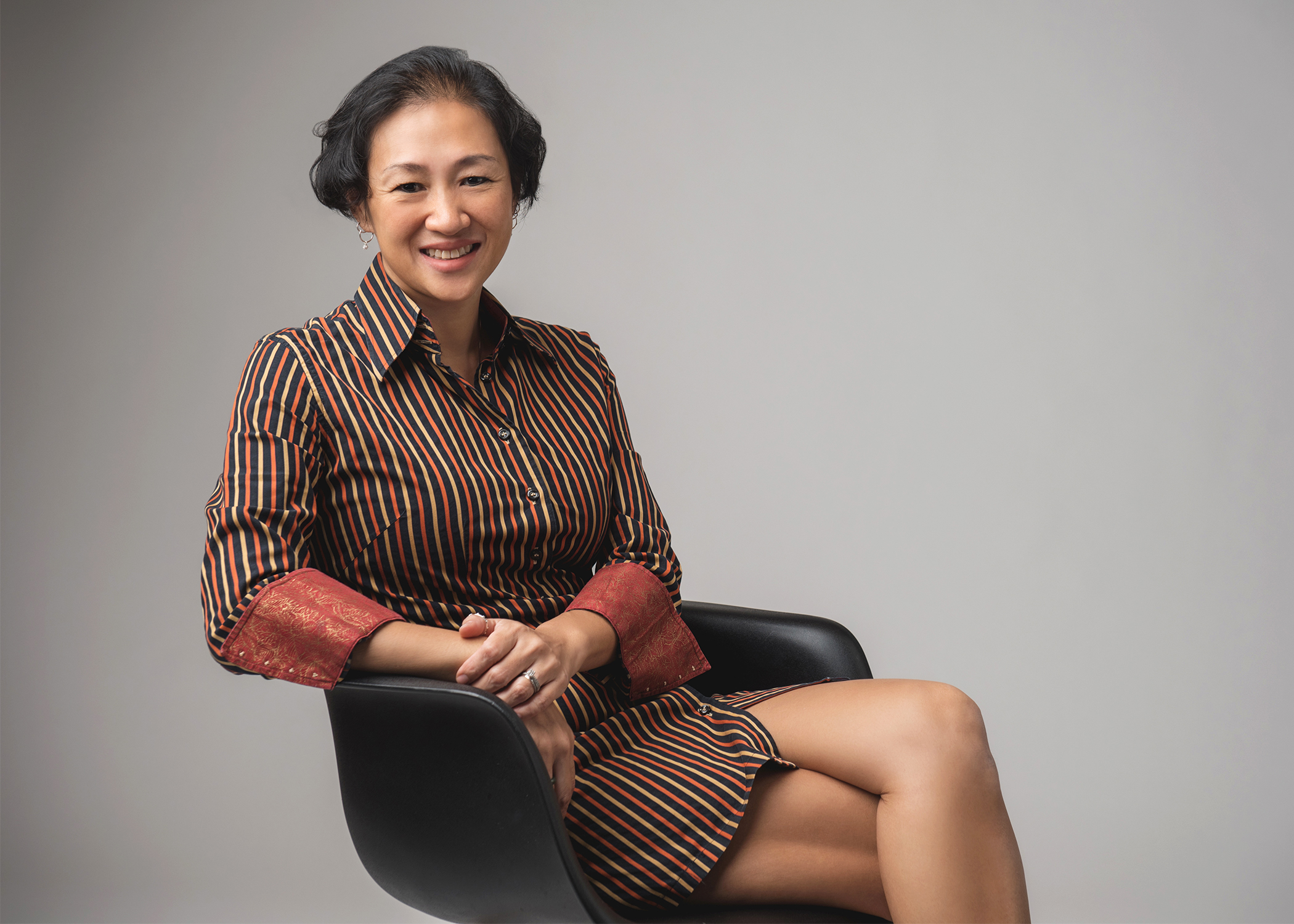 Tell us a little about yourself.
I grew up in Canada in a home where my parents were great role models of generosity, genuine kindness and compassion. They showed me that you can always give back to the community. I believe that this upbringing has helped form the foundation of who I today am as an individual, and also one of the reasons why I became a social entrepreneur.
I moved to Singapore 14 years ago (!) as part of an MBA exchange.  I launched my career in Asia with Deloitte Consulting in their Strategy & Operations practice for South East Asia and subsequently assumed the role of Regional Strategy Director for Motorola Mobility. After a career break to start a family, I wanted a role that would leverage my skills and experiences, and also provide flexibility to spend time with my family, so I started my own company.
I'm a daughter, a wife, a mother of three, and the CEO of Gift-It-Forward.  Juggling all this is certainly no easy feat, but as I thrive on challenges and busy schedules, I put a lot of effort in to making this work and the rewards have been fulfilling.
How many kids do you have and how old are they now?
I have three boys, who are now 3, 4, and 6 years old.
Introduce us to the inspiration behind Gift-It-Forward?
Having lived in Singapore for more than a decade, I realised that we live in a very privileged and consumer-driven society.
This became even more apparent when I had kids. As a mother of three young kids, we attended A LOT of birthday parties, and I saw firsthand how wasteful and privileged gifting can be.
As my parents taught me, I wanted to teach my kids that giving is just as important as receiving and help them realise what it truly means to share with others.
So, I created Gift-It-Forward – an online platform that connects people to charities through celebrations.  In a fun and simple way, people can "share" their gift contributions with a charity that they choose.
Instead of people bringing numerous, potentially less meaningful gifts, to a party, users can raise funds for a cause they care about, as well as a group gift they will love.
We have had several kids raise over $1000 for their birthdays, of which half would go to a really cool gift (like a drum set, an x-box or Legoland passes) and the other half would be shared with their charity.
Everyone wins!
While we originated the idea because of parents and children, we are now expanding our target market to include youths and adults who can also use our platform to give back to the community and also get the gifts that they'll love.
What was your biggest challenge and what inspired you to carry on in spite of it?
My biggest challenge has been running the business single-handedly.
There was a lot to learn in the beginning, and I needed to come up to speed quickly. In spite of this, I know I am creating something that will be valuable not only to my kids, but to other families, individuals, as well as charities.
Managing a business is never easy, but knowing that this is meaningful in so many ways makes it that much more rewarding for me.  What keeps me going is the notion that I can be a role model for my three boys and dream that they will one day follow in my footsteps of giving back to the community.
How do you juggle being a mum and working on the different aspects of running a business?
Juggling work-life balance is never an easy feat, but I have successfully launched a social impact start-up while raising three boys under the age of four.  Managing a household with three children so close in age is a challenge in itself with its day-to-day chaos, but as I thrive on challenges, I took it one step further.
Instead of returning to a high profile corporate job after having children, I chose to build a company that would leverage my skills and experience from my career and would also help me give back to the community. 
I try to make the most of the time when the kids are at school, be present with them when they are home before jumping back on the computer in the evenings when they are in bed.
The days are hectic and the nights are long, filled with a carefully crafted schedule of conference calls, business meetings, and kids' activities.  Still, I love what I'm doing, and having my own business gives me the flexibility to make my schedule work around my family life.
How can parents empower their children to make a difference?
SET AN EXAMPLE.  Show them what it's like to give or share by doing the same with your time or your things.  Volunteer with a cause you care about, give blood, drop change in collection boxes, buy supplies for disaster relief, donate used goods to a charity.  Take your kids along when you're doing these things and explain to them what you're doing and how it's making a difference to someone else.
GET THEM INVOLVED.  Ask them what they are passionate about, and what causes they would like to support.  They will be more likely to want to help ones they can relate to.  We often hear from parents that they didn't realise that their kids cared so much about animals or cancer research until they started planning an event with Gift-It-Forward.
SHOW THEM IT'S EASY.  Giving doesn't have to be hard.  It could mean sharing a snack with someone who forgot theirs, giving someone a turn at the playground, or simply smiling at someone who looks sad.  Kids are already doing these things, and will be happy to know they're already giving. 
HIGHLIGHT HOW GOOD IT FEELS.  "It's better to give than receive." That might be a hard sell for kids, but remind them about the warm, fuzzy feeling they when they've made someone really happy, and let them know the actual impact of what they are doing.  For example, every $5 dollar they raise feeds a hungry child, making them happier when they have food in their tummies; or donating old blankets to the local animal shelter gives them a soft place to sleep.   
CELEBRATE IT.  While giving should happen from the heart and not purely for recognition, tell them how proud you are of them that they've done something kind and generous.  If any of the charities you've helped send acknowledgements, share those with your children too. At Gift-It-Forward, we have a wall of Superstars to showcase our heroes who've helped our various charities so they can feel proud and appreciated for their contributions.
What's the best thing about working for yourself?
The flexibility to work when and wherever I need to, and the autonomy to prioritise what I think is most important for my business.
If there was one piece of advice you'd give to mums who want to take a step towards venturing on their own, what would it be?
If you find something that you are passionate about, and have the support of your family, then by all means, do it!  The journey can be long and tiring, so be prepared for that.
There is never a perfect time, so at some point, you just have to take a leap of faith!
Do you have any tips to banish the mum guilt we all feel?
Ignore it.  We mums are our own worst critics, myself included.  You are doing far better than you think, so believe in yourself.  Your kids already think you're the best mom – you just need to think so too!  
What are your favourite work outfit?
A simple dress, or jeans and a nice shirt.  Luckily I can be super casual! 
My favorite place to work is… at my coworking space, Technopreneur Circle at Raffles City.  It's a convenient location, and a great space where I can focus.
Gift-It-Forward in three words:
Meaningful, Simple, Fun!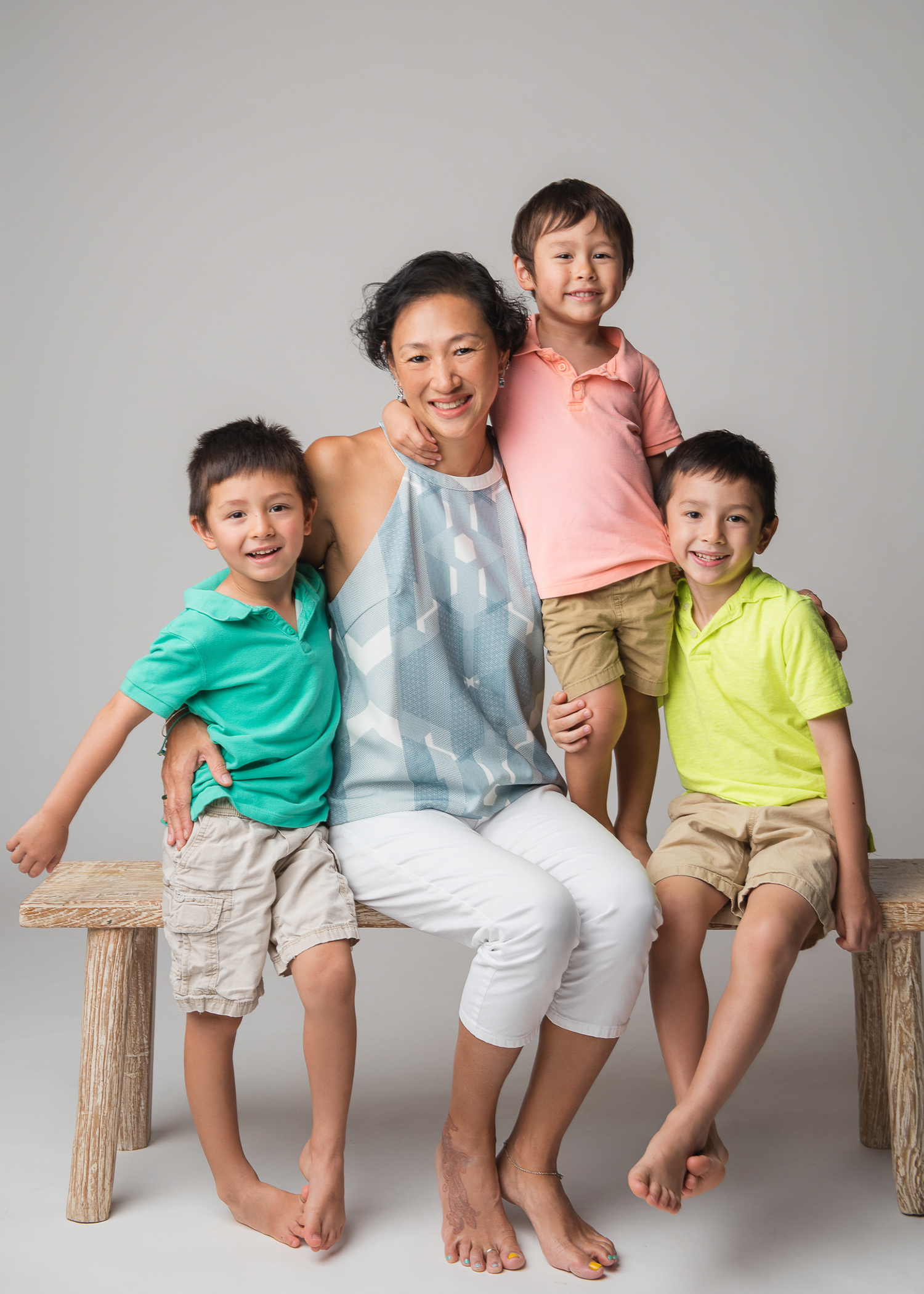 My favourite moment of the day is… when the kids are in bed and I can have a moment of peace and quiet and unwind after a long day
My one indulgence is… mint chocolate ice cream! 
I wish I had more… hours in the day
I'm happiest when… my kids are laughing and playing together instead of fighting. 
What is your go to outfit?
A pair of jeans and a Massimo Dutti shirt
5 things you can't live without.
My mobile, my laptop, my eyeliner, my daily "teh bing" and podcasts.
If you could live anywhere in the world, where would it be?
Near a beach, with good food, and somewhere I can learn a new language
The husband is the bomb clearly, but if you could choose one super hottie, who would it be?
Ryan Reynolds (another Canadian!)
What's the one thing you LOVE doing as a family?
Going on holidays.  The kids get super excited about getting on a plane, and I would love for them to love traveling and exploring as much as my husband and I do.
What are your hopes for your children?
That they not only grow up happy and successful at whatever they choose to be, but they will also be kind and compassionate individuals.
Favourite line of kids clothing.
The US brand "Children's Place"
The best family vacation destination and why?
We love Phuket as it's easy to get to, has beautiful beaches for the kids, and great food for all of us!
Kids say the darndest things. What was yours?
My 6-year-old asked me why can't humans re-grow their legs when geckos can regrow their tails – great question!
Worst advice on parenting you ever received?
"Boys will be boys."  I agree that while boys are wired differently than girls, it doesn't mean that they can get away with biting, kicking, or scratching other kids.  That kind of behaviour still needs to be addressed and as parents, we still need to set boundaries about what are acceptable ways of conflict management and what are not.
So the next time you're looking to throw a party, really consider helping a cause through gifting, visit Gift-It-Forward for more on how you can get started.