Our spotlight on women-led innovations, creativity and entrepreneurship. These personalities, inventions, businesses and services delight and surprise with their unique propositions and contribute positively to society. We uncover the below-the-radar female thinkers, doers and brave hearts who walk the talk, and make a difference with their spark of genius.
Most would start a business with dreams of success, fame and wealth. Not Lena Ng, 40, founder of Flour Power, a social enterprise bakery, that hires and trains youths with special needs to bake, and also helps them with job placements.
In 2011, Ng took a six-month sabbatical from her corporate marketing job, to teach English to villagers in Cambodia and Thailand. That soon became a life-long passion to help the needy in society. After spending two years searching for a worthy cause to adopt, she realised that special needs children, have very limited career options. This prompted her to start Flour Power in 2016.
The journey has not exactly been a piece of cake for Lena. She was diagnosed with an autoimmune disease in 2018, and almost had to close down the business. But this indefatigable community leader is not one who bows down to adversity. Not only did she soldier on, she plans to increase the size of her team and take on a bigger group of student bakers.
What is your vision for Flour Power?
I wish to expand Flour Power and help more beneficiaries. We are starting out with a new group of beneficiaries this year, people who are recovering from mental illness. God willing, I truly hope we can grow this business, to help and make a difference for more individuals.
How many orders do you get a day, and who are your customers?
Our main group of customers are corporates, but we also have business from individuals for special occasions, like weddings and events. We also have baking classes for kids, adults and people with special needs. Our orders are not fixed on a daily basis. Festive seasons see higher demand. We have been blessed much, and the business has been sustainable.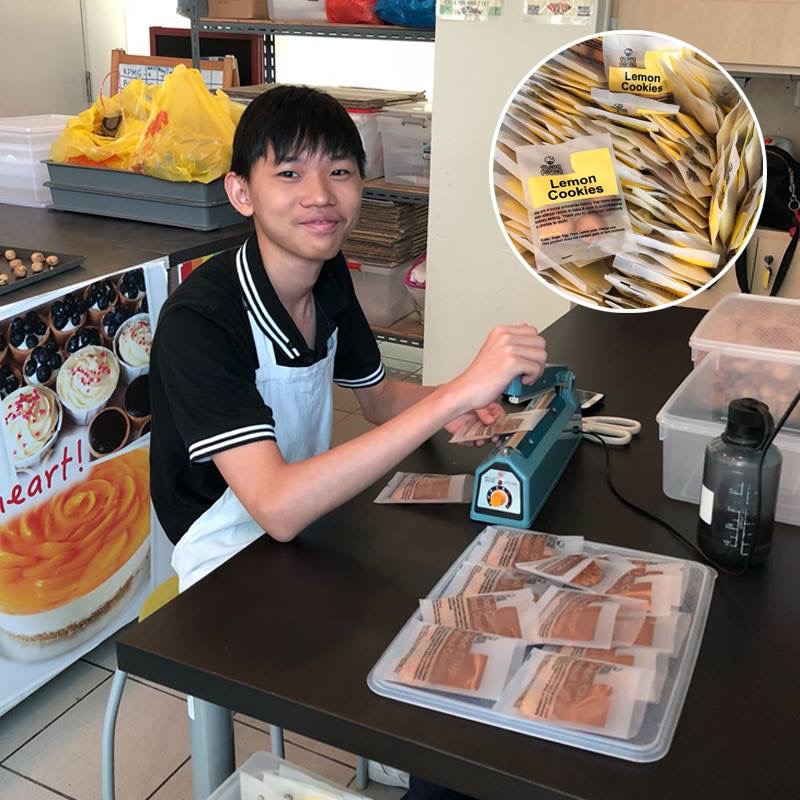 What are the difficulties you have faced along the way and how do you cope with the challenges?
Last year, I was diagnosed with an autoimmune disease, with some damage to my nerves and also a chronic pain disorder. I had to take a break and didn't know whether I would be able to come back to this business. But by God's grace, here I am, about to start off on the second part of this journey. Although I will face this health concern for the rest of my life, I have been given the green light by the doctor to carry on with my work, albeit with some changes in my work process.
I am also hoping to grow my team so I can take on more students. This means I have to constantly create demand for our products, while expanding our customer base. Another challenge I face, is trying to find employment for those who have completed the training.
I don't dwell on the negative things. As tough as they come, I commit my plans to God and trust that He will provide what we need, and then in faith, we just press on.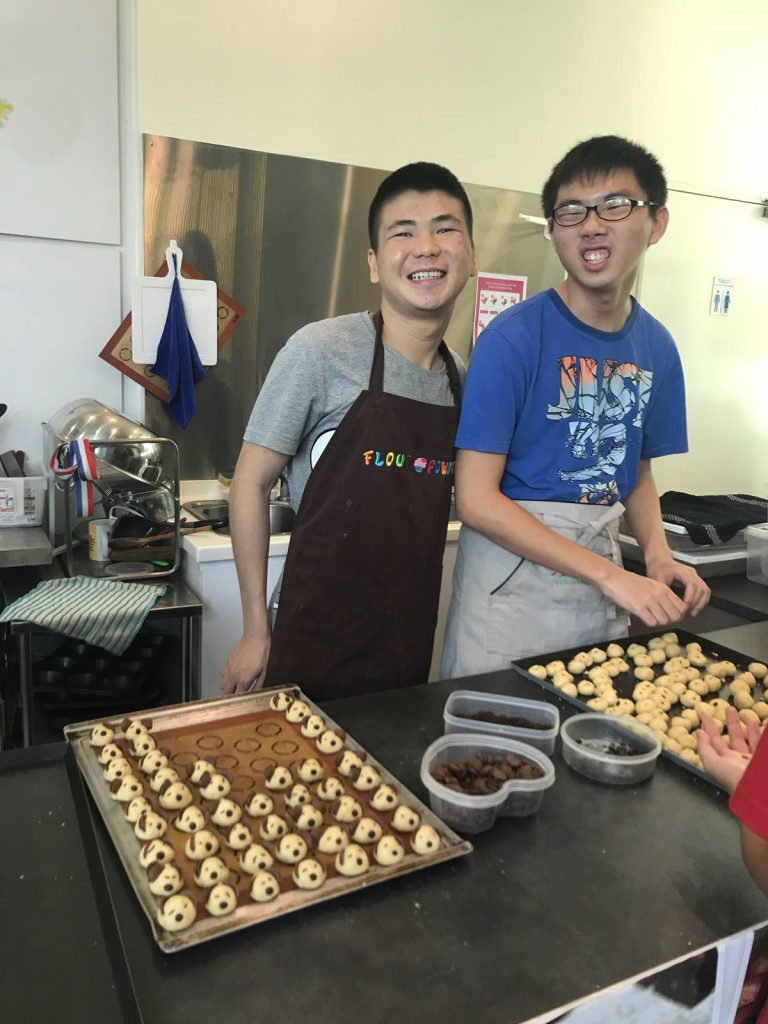 Who are the youths that you take under wings? Do they all move on to become full-fledged bakers after the training?
I have worked with special needs youths from 16 to 22 years of age. Some have moved on to other pursuits, and some to different jobs after working with me. For hires, I work with Grace Orchard School and directly with parents.
Growing up, did you think you would run a business one day?
I have been blessed with a wonderful and supportive family. It's not something that I dreamt of doing when I was young. The social enterprise business is just me trying to make a difference in whatever small way I can. I have been blessed to be a blessing.
Who was your biggest influence as a child?
It must be my parents. My parents taught me early on about love and generosity.