Tefal sent us a set of Ingenio pans and we were excited to test them out! However, before we discuss the pans, let me discuss my kitchen situation. I am a working mum living in a BTO and I am co-living with my in-laws. Our family loves to cook and we cook large family feasts regularly in blatant denial that our current BTO kitchen is maybe one-third the size of the one we had in our old HDB flat. A uniquely Singaporean problem. I am usually happy to leave the family meals under the direction of my Mother-in-law and as such, she is the custodian of all the pots and pans in our kitchen as is fitting. So I questioned if I truly needed or had space for another set of pans!
So first off, the Ingenio series is a game-changer for cook-ware storage. The removable handle is EVERYTHING! The pans and pot and be stacked up neatly and the handle stored separately. There is no need to wrestle with 3 different handles sticking out at all angles when you are able to simply remove the handle with a convenient click. Also, it's just 1 handle for ALL 3 pans! the locking mechanism works smoothly and can be clicked on and off with just 1 hand, as you might very well be juggling a baby with your other arm. Once secure, the grip is strong and very firm.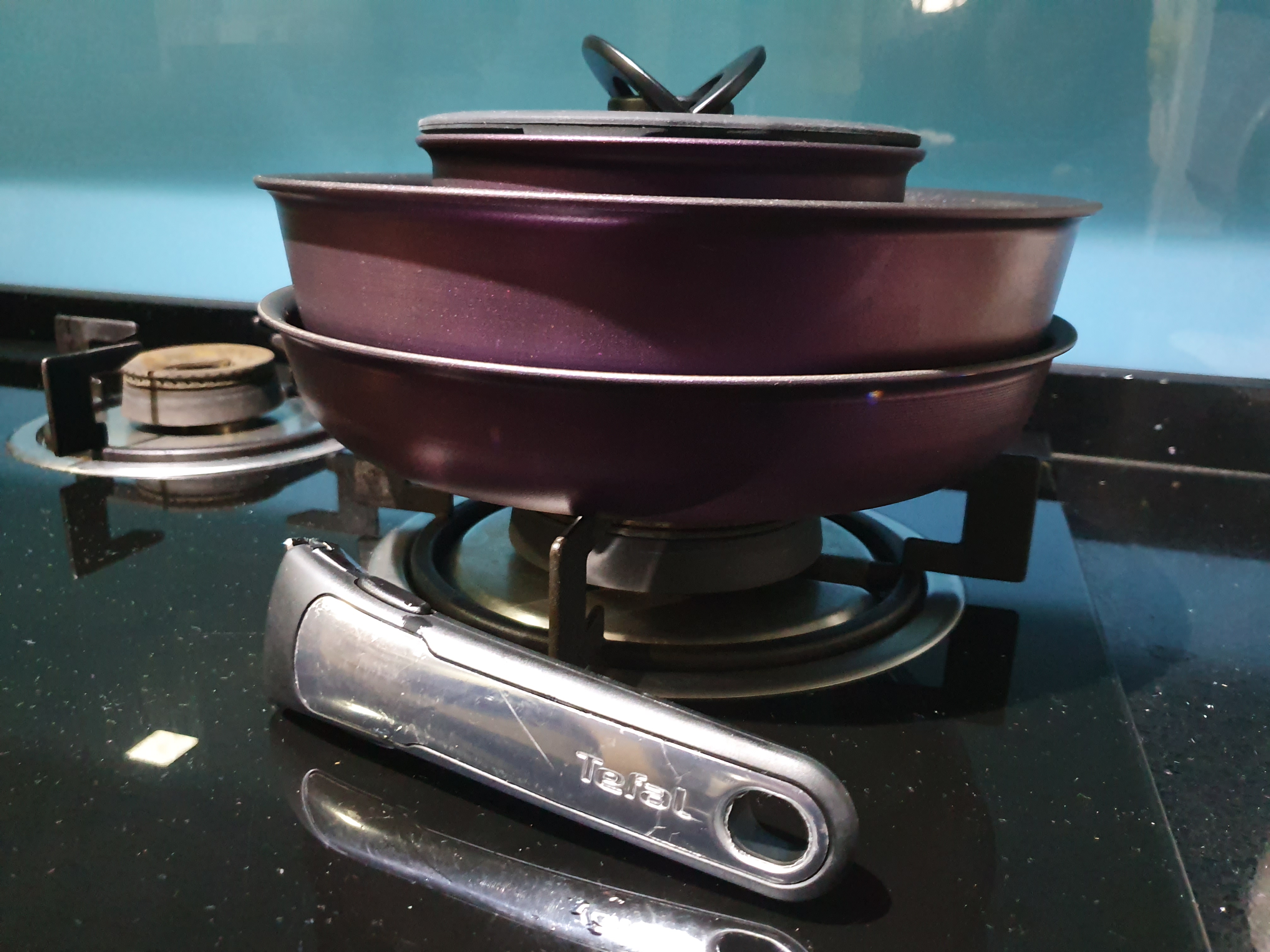 I will never view other pans the same way again after using the Ingenio set, who knew just by making the handle removable the possibilities seem endless! I cooked 2 different dishes with the Ingenio and the ability to transfer seamlessly from stovetop to oven and straight to table saved so much time and made clean-up a breeze!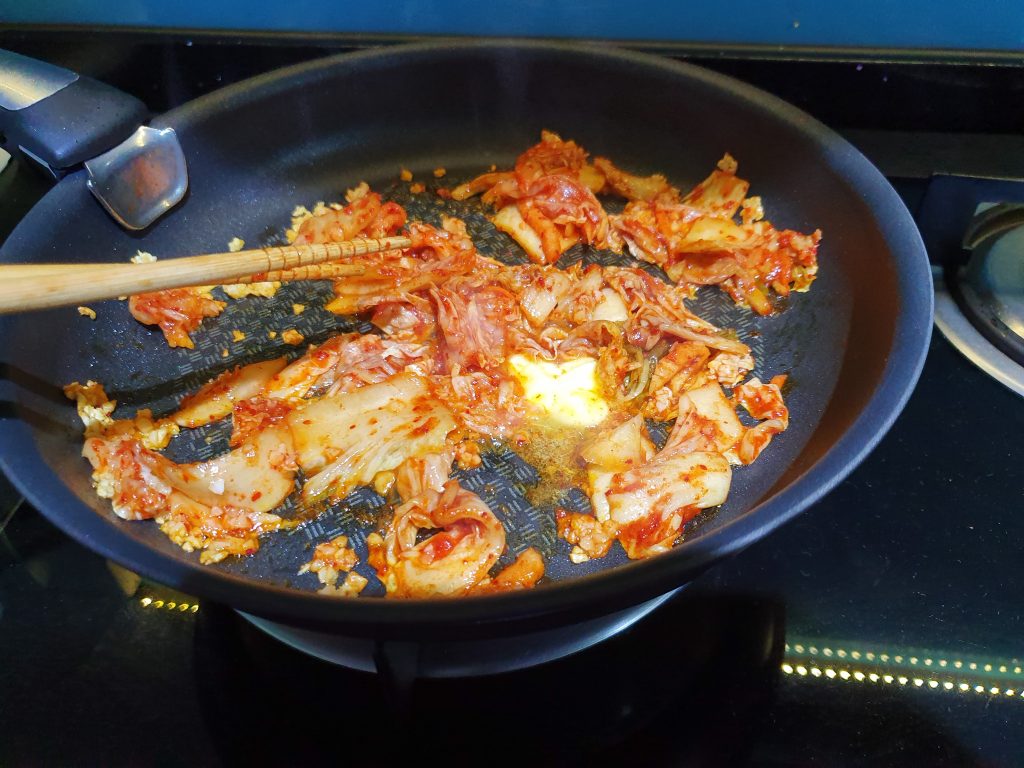 The signature Tefal non-stick surface made frying up the kimchi for my kimchi fried rice an absolute breeze. I fried up a batch of kimchi, added rice, topped off with sliced beef and shredded cheese.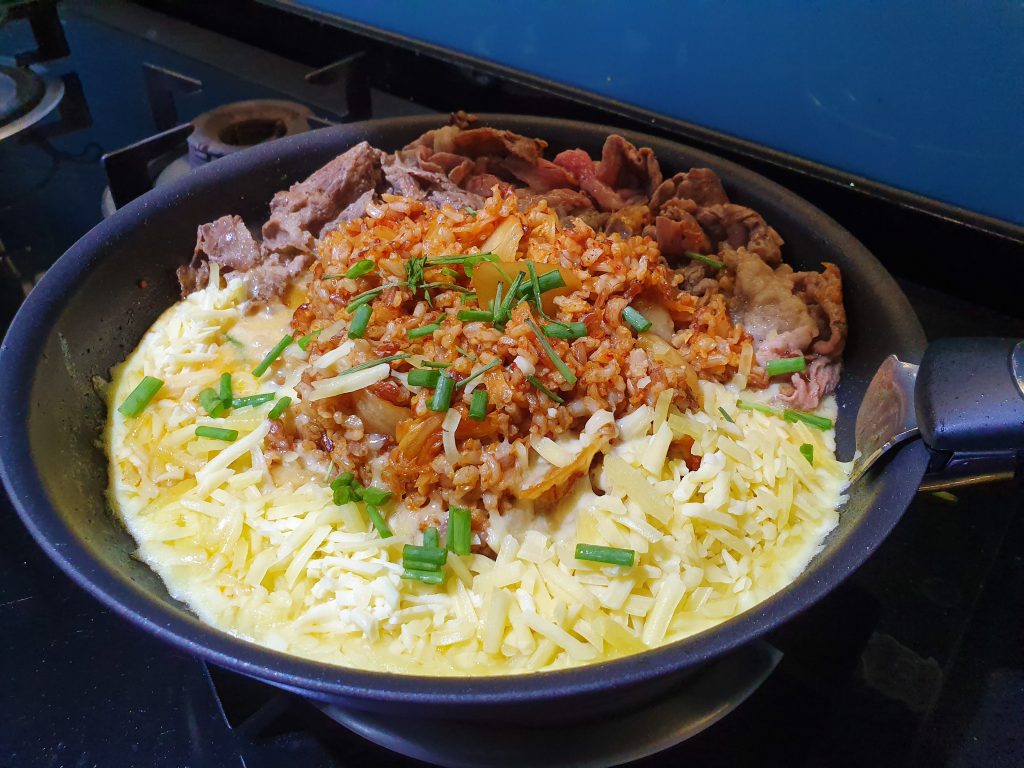 This makes for a ridiculously easy meal, looks GREAT on camera, and now with the Ingenio, I lift the entire pan off the stove, move it to the dining table, unclip the handle and dinner is served!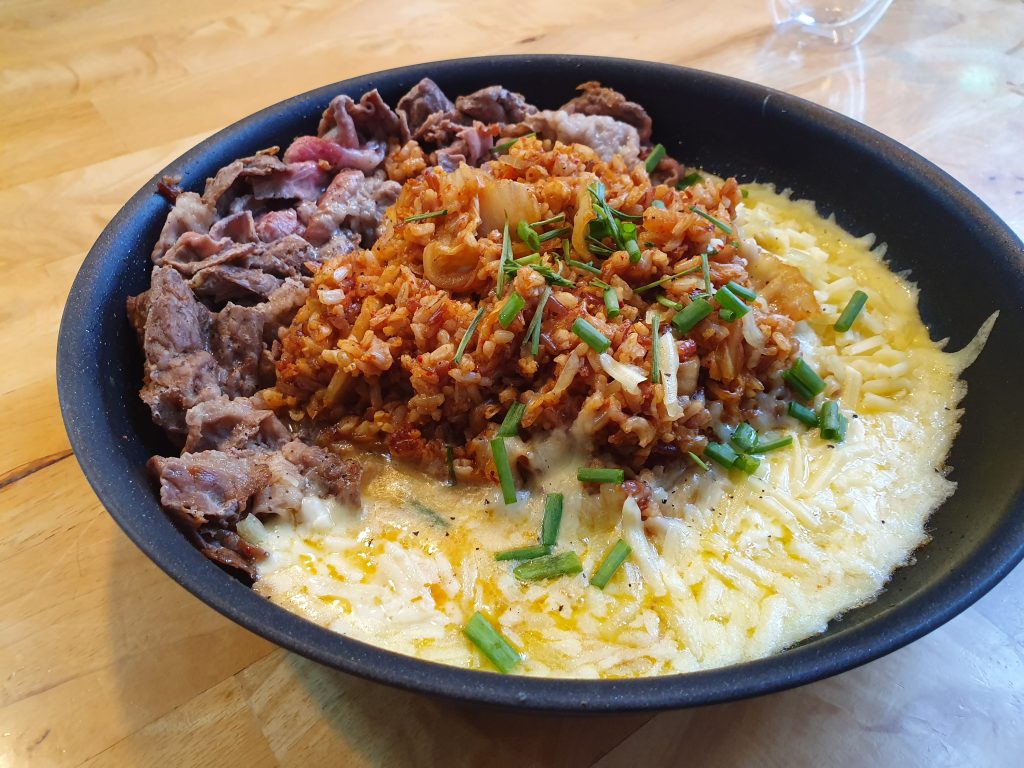 From cooking to serving there was only 1 pan to wash. I am sold. I wanted to see how the pot does in an oven next, so I planned a quick baked pasta meal.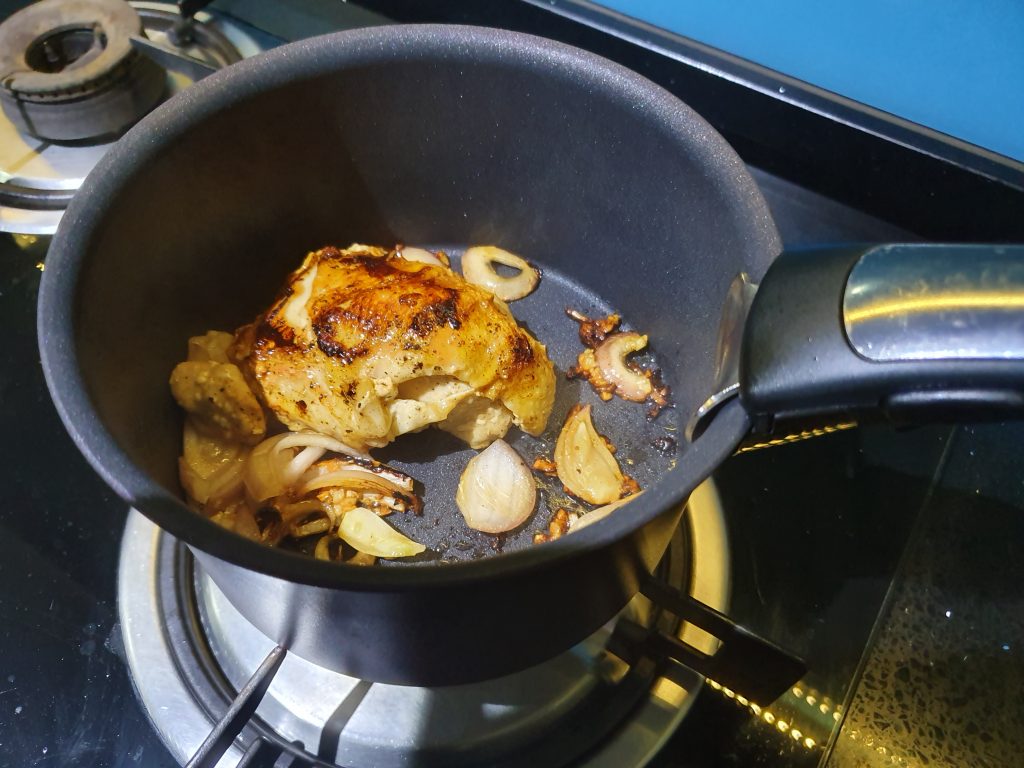 Using the pot this time, once again the non-stick surface made frying up a portion of chicken thigh a breeze.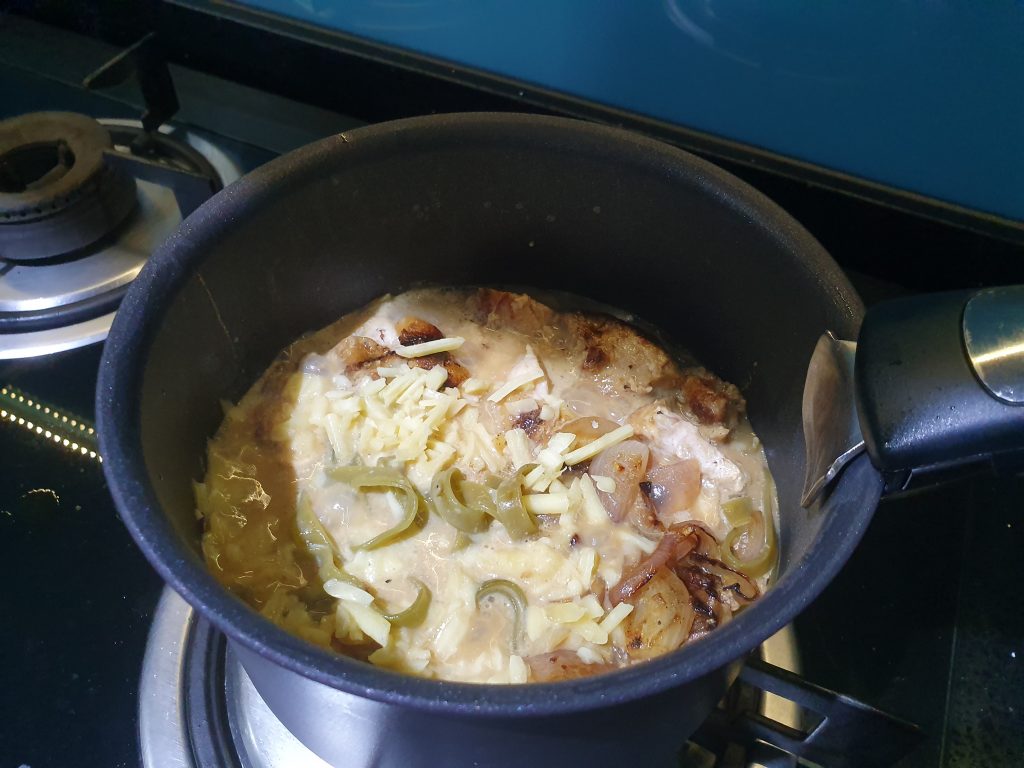 Added chicken broth, cheese, pasta and simmer.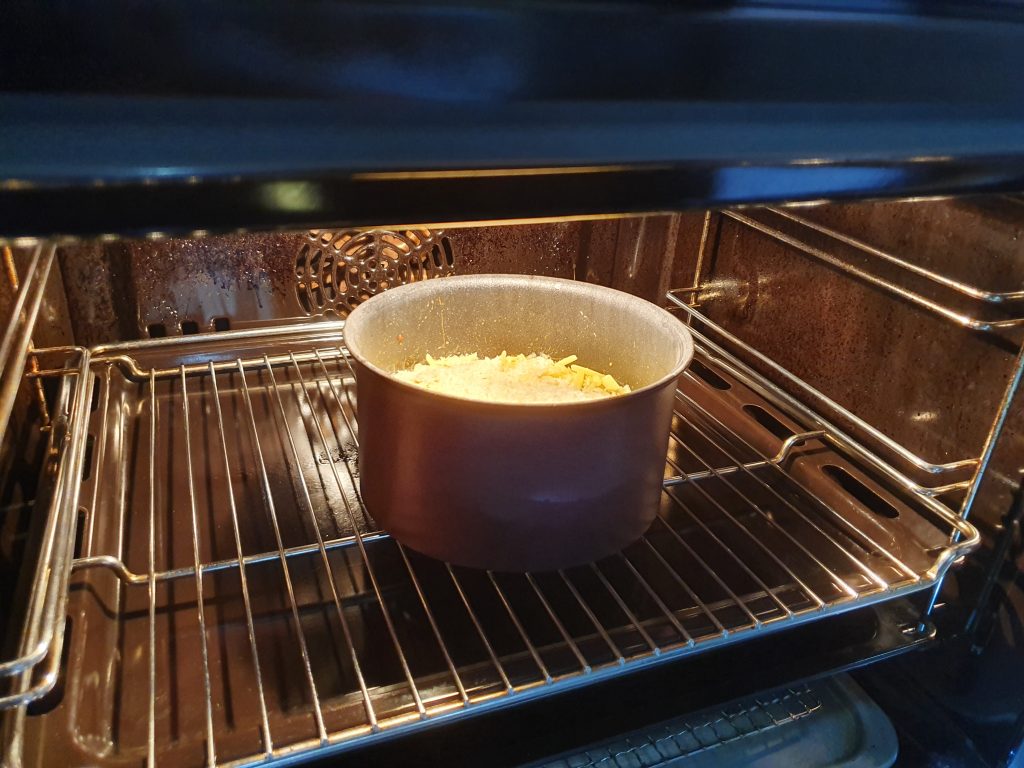 Topped the pot with more cheese, and bread crumbs, and lift off the stove with the handle, into the preheated oven, and unclip the handle. This really could not be easier. When done, handle clipped on once again, lift the pot out of the oven, straight to the table ready to serve.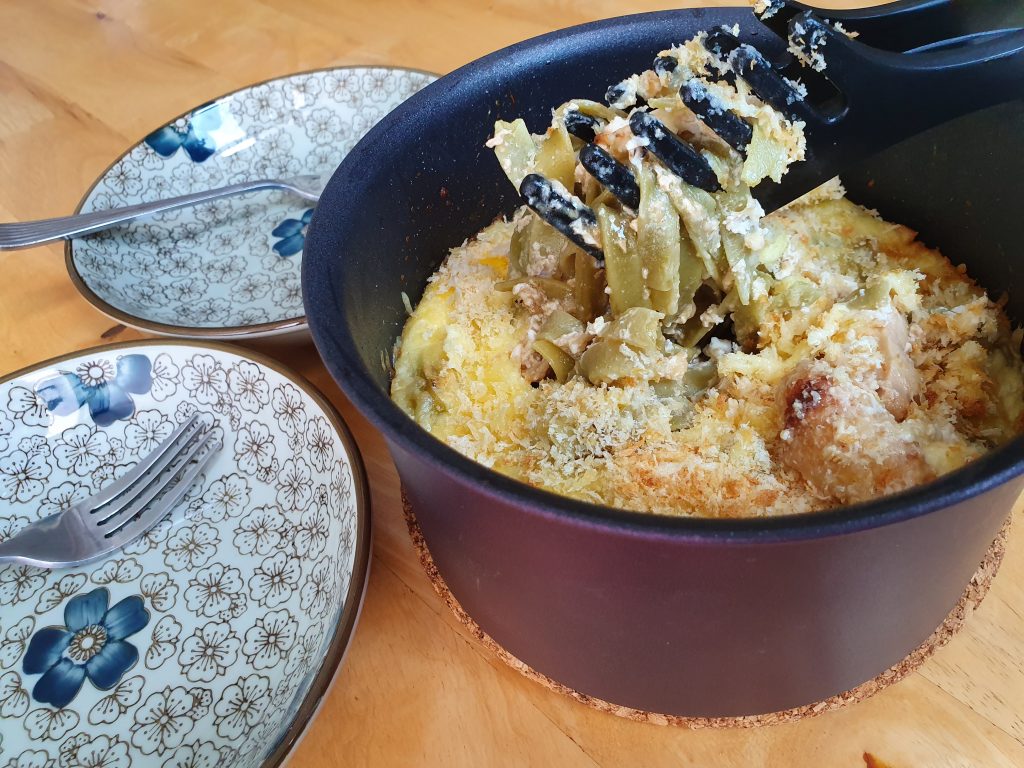 The Ingenio is compatible with induction stovetops too! This life-changing set is now on sale! This set with a 26 cm frypan, a 26 cm wok pan, a 16 cm saucepan, a 16cm glass lid and one wonderful handle is now retailing at only $199 (Usual price $289). The entire Ingenio range is on discount as well. Shop the range at Courts, Metro, OG, Robinsons, Takashimaya, Tang or at the Tefal Official Store on Lazada HERE!