No one told you that motherhood would change the way you eat, permanently. If you've had to hide from your child just to have a snack in peace, you'll totally get this. By ANGELINE NEO
Singaporean mums are hungry. That hunger has driven 60 per cent of mothers to hide from a child just to enjoy a snack, uninterrupted; while an overwhelming 81 per cent of them say they yearn for a peaceful meal. That's some of the findings reported by a Nestle survey that polled 734 respondents – mothers in Singapore with children between the ages of one to five – earlier in March. The study evaluated a Mum's typical day and meals and found that while motherhood affects sleep and self-care, it's mealtimes that suffer the greatest impact.
This drastic change in a woman's relationship with food, has to do with Mums putting their kids before themselves. While mealtimes are noted as an important aspect of family life, food is secondary. Instead 63 per cent of the respondents use mealtimes for bonding, specifically when feeding their children, or supervising their meals. Even when mothers have help to care for their child, three in five women find themselves unable to fully relax, as they are fussing over their brood.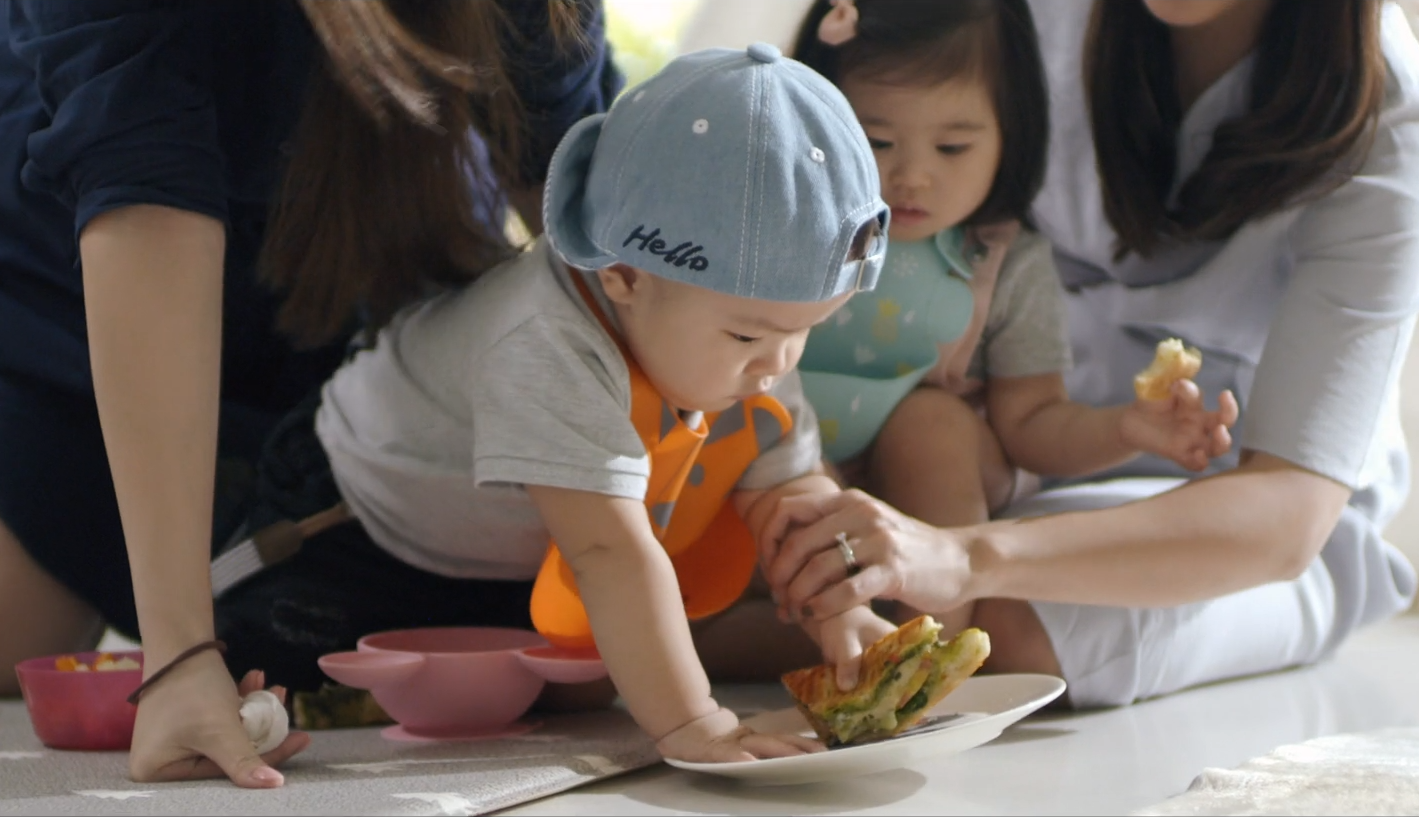 Who needs to eat, really?
Product manager at a multi-national agency, Cynthia Lee, 37, is a mother of two children under seven. She tells that she only eats after her children are done with their meals, sometimes only after they have gone to bed.
"Mealtimes are when I get to bond with the kids. Even though my helper cooks, I see to it that the kids finish their dinner. That can be a task in itself as my kids are picky eaters. Getting them to finish their food is a series of negotiations and threats," she says, laughing.
As such, she often picks on food in between feeding her youngest, a five-year old girl, and cajoling her older boy to finish his meal. Finishing up their leftovers too is also common.
Dinner at home, she says, has become a perfunctory meal. "When their dinner is done, I get them washed up, we do a bit of homework, and then it's bedtime," she says.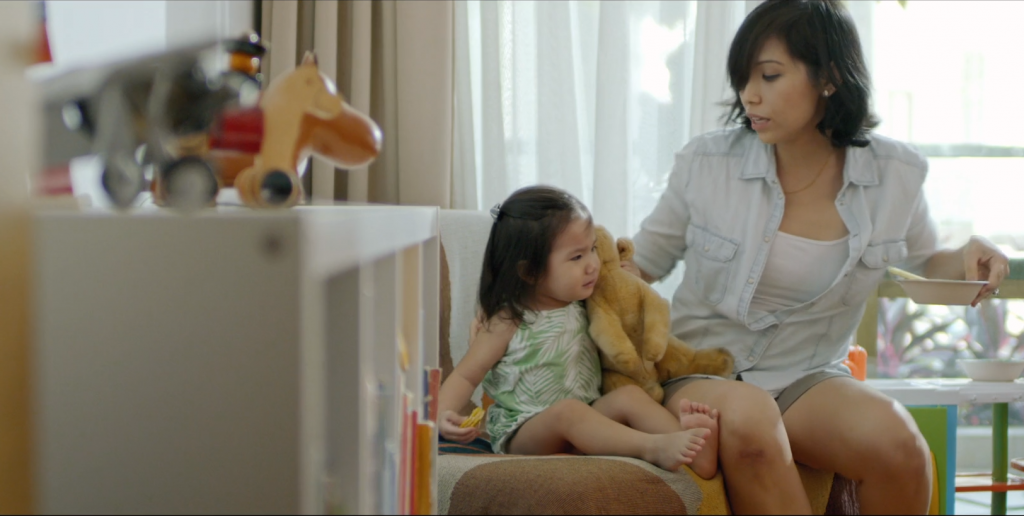 You are not alone
It's a scenario that is not exclusive to Lee. Nestle's survey reports that 73 per cent of Singaporean mothers don't take full nutritious meals at the dining table, and eat late, despite advocating proper nutrition and regular mealtimes for their children. One in three mothers will sacrifice family mealtimes, and eat separately, before or after feeding her child; and one in five Mums admit to eating their child's leftovers.
In fact, 33 per cent of mothers say they eat whatever they can throughout the day, to avoid "wasting time" on a sit-down meal. It's something that Jean Ho, 35, relates to. Ho is a mother of three children, whose ages range from four to eight.
A middle manager at a company that does food imports, she notes the irony of her complacence to her own dietary needs. "At work, one of the requirements is sourcing for products that offer good nutrition. And when it comes to feeding my kids, I make healthy food choices for them and the hubby. Yet my own dinner is often a rushed one because I need to make sure the family eats first." There are times when she skips dinner, because "I'm just too tired."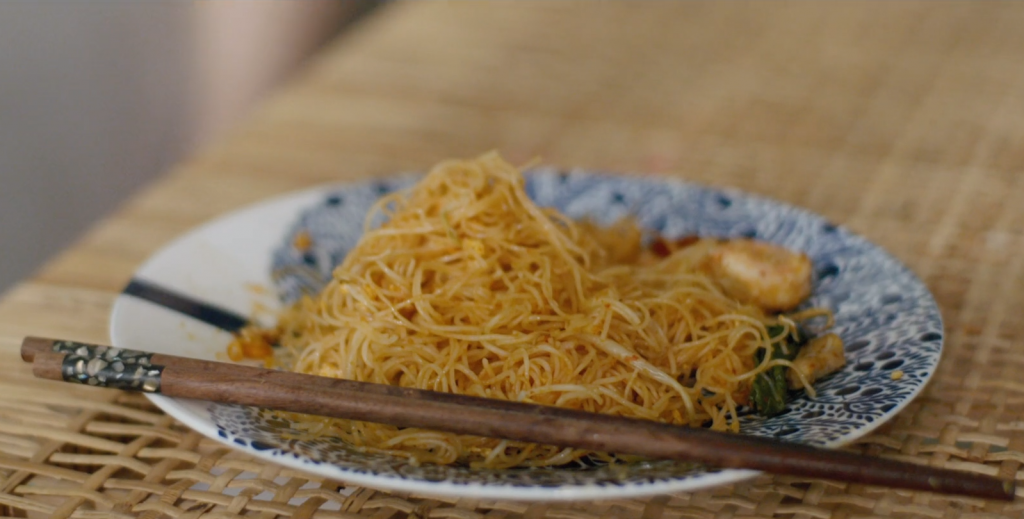 She tackles it by eating a fuller meal at lunch, or snacking on nuts or fruit at night. While she jokes that it probably keeps her svelte, she acknowledges too that it isn't ideal. She tells: "I look forward to the weekends when meals aren't so rushed, but during the week, when I'm back from work, it's all about settling dinner for the kids, spending some time with them, before bed. It has to revolve around the little ones."
It corroborates the survey findings, that close to half of Mummy respondents agree that their current diet falls short of recommended daily nutritional requirements. The top three reasons given for neglecting mealtimes and nutrition: Too tired (69 per cent); lack time (56 per cent), and not prioritising food (44 per cent).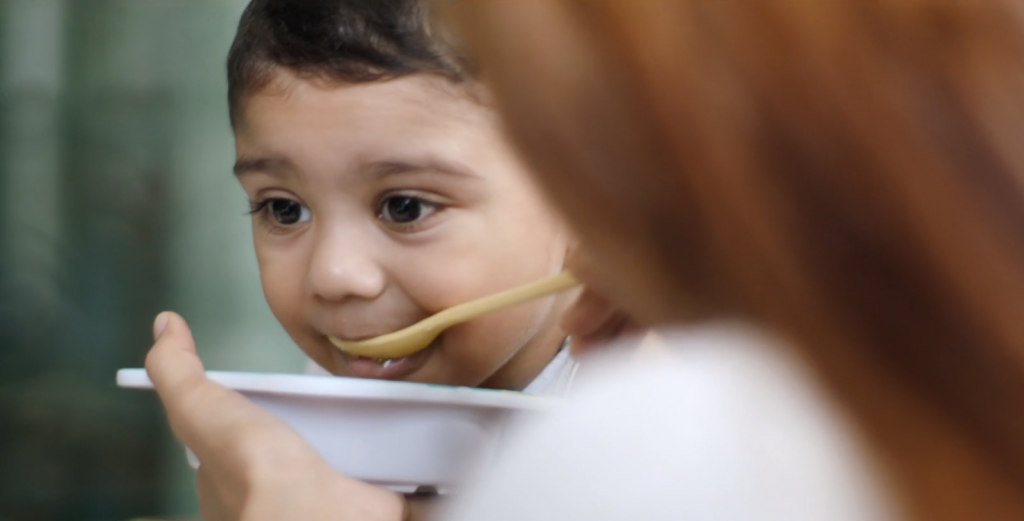 Mummy guilt
That many Mums don't prioritise their own feeding is evident. What is interesting is that it largely stems from guilt – 79 per cent feel guilty about taking time out of their day to focus on themselves.
It's an issue that both Ho and Lee have. Says Ho wistfully: "My kids are young, and I miss out on their day activities. Rushing through a meal or skipping one is small sacrifice, if the trade-off is getting more time to do things with them. Like reading a bedtime story or watching a little TV together."
Lee concurs. Work takes her overseas a fair bit, and other times, client dinners mean she misses family meals. Because she doesn't always get to eat with her children, "there is always a part of me that feels I'm a bad mother because of that … so I try to make it up when I am with them. It's more important that they eat properly and finish their meals."
Ultimately when you become a mother, she says, "Your kids come first, and you become secondary."