And while it may seem impossible to have all your wishlist boxes checked for the ideal stroller, the new Joolz Hub just might come close to perfection.
When it comes to strollers, there's no one size fits all, quite literally. There are lots of designs and models available in the market and depending on your needs, you may prioritise weight over sturdiness or comfort over style. With my newborn, we tested this latest pushchair out.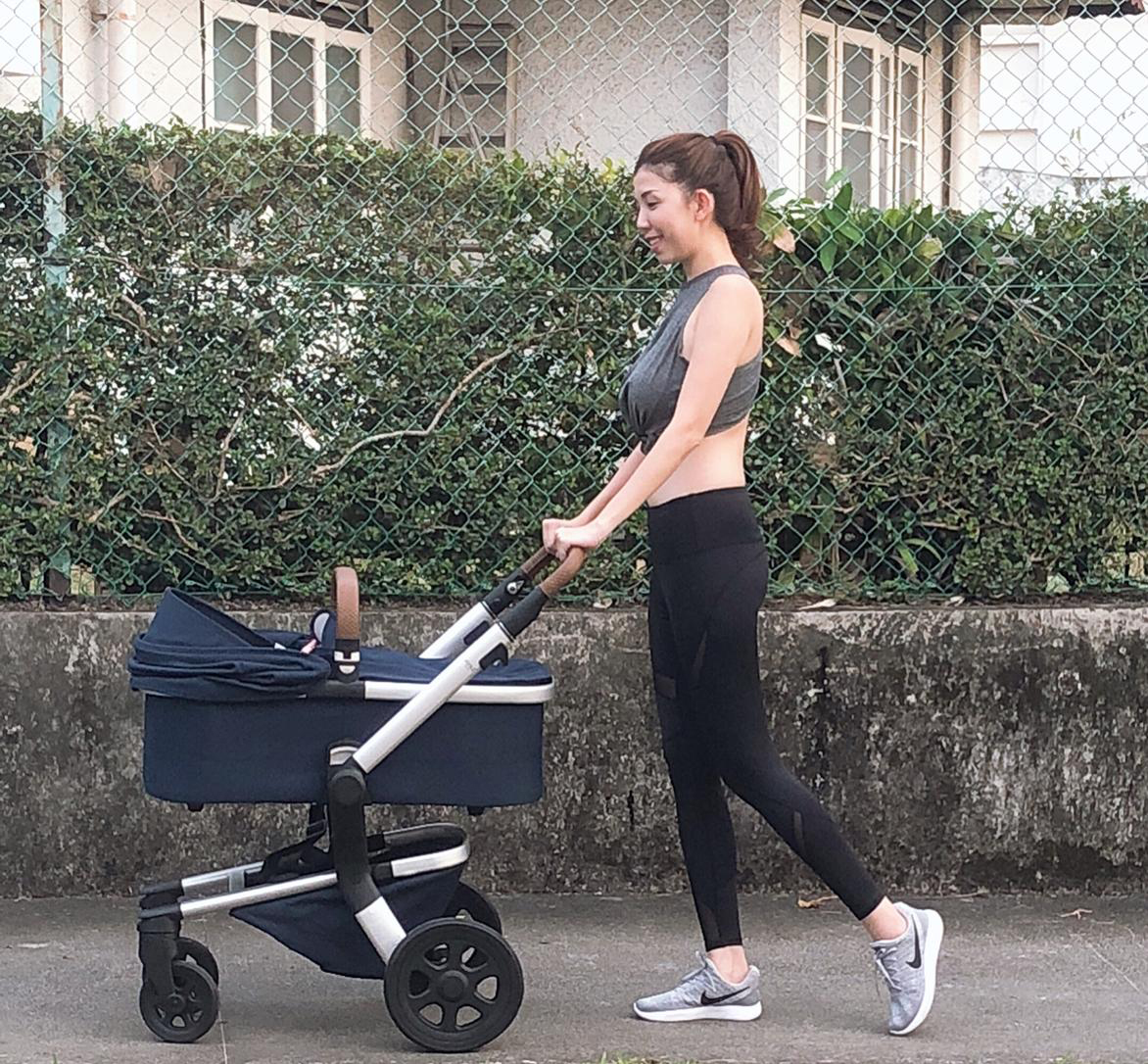 With its reversible and ergonomic seat positions, the stroller seat can be oriented forward or rear facing, and the seat back adjusts to six different tilt angles, so a child can lie almost flat for a nap, sit quite upright for the view, or anything in between.

The Joolz Hub stroller folds down small enough 66 x 53 x 34 cm to tuck away neatly in the boot of a car at or stowed upright in a cluttered closet in your storeroom and it's carry strap allows you to easily bring it on board, though it's not cabin-approved. The ample cargo capacity at the bottom of the stroller is also handy for storing diaper bags, groceries and lots of shopping.
Nimble with its one-hand steering function yet sturdy and relatively compact when expanded for use, the Joolz Hub is the ideal stroller for urban use. Its large rear wheels provide ample support while ensuring your baby is safe and secured. The lockable swivel wheels are a godsend on slopes too.
A bevy of available accessories make this pushchair the perfect accompaniment for use with newborns, infants, and toddlers, and can easily be paired with carseats using its car seat adapters for ease of convenience. Its sleek and cool design ensures style isn't compromised over functionality – a very important criteria for the fashion-loving mama.

The XL UPF 50+ sun hood with a ventilation net is provides protection from the sun and pleasant air circulation for use in sunny Singapore.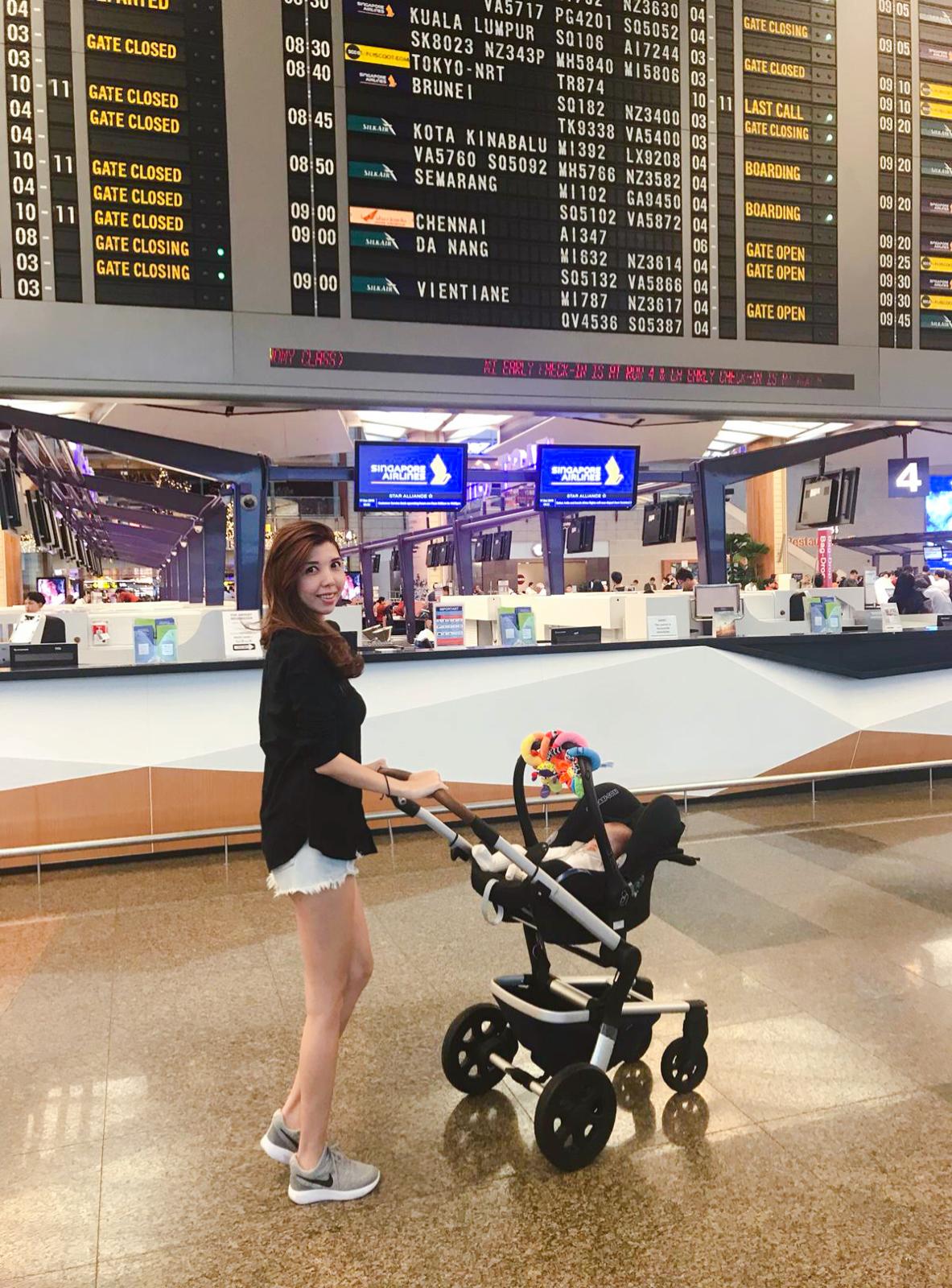 At 11kg, the Joolz Hub is not the lightest stroller around, even though it was designed to be a light-weight stroller. Petite mums may find the weight intimidating though the folding mechanism is a breeze to maneuver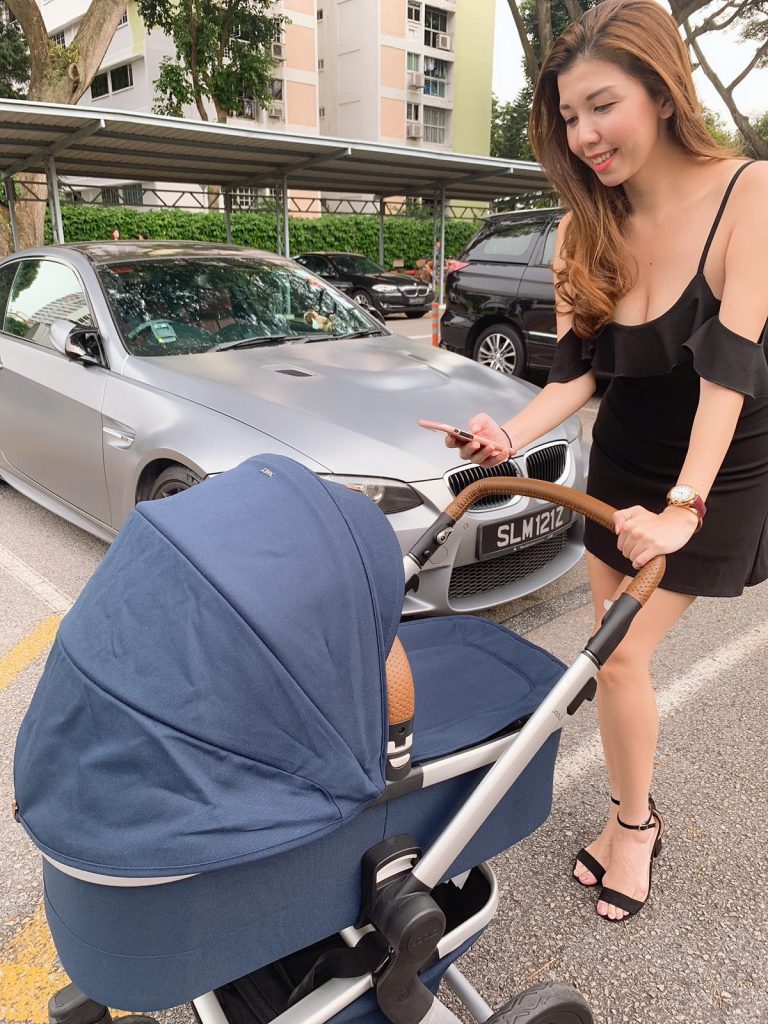 As a busy working mum, my time spent with my kids is important and I love that I can go for a jog with my baby when she's in the carry cot while navigating the narrow pathways and steep roads of our estate. When I'm out and about on my own, the stroller is so convenient to use and I can easily transfer my baby from her car seat to the stroller frame in a few seconds and the height adjustable handles come up to 106cm, which is great for my relatively lanky frame. Lastly, the shade of parrot blue matched with brown leather handle bars is equal parts classy and elegant at the same time.
The Joolz Hub is available in Hippo Earth and Parrot Blue for $1,099 and can be purchased at Motherswork or here.