To celebrate the launch of our new kid's club, Mummyfique PlayPals, we took our little friends to the local firehouse to see what our brave firemen do. By ORIELLA ONNI
We are great believers in learning through play. So what better way to launch our very own kid's club, Mummyfique PlayPals, with a fun learning excursion to the Central Fire Station at 62 Hill Street. The first of many activities lined up by Mummyfique PlayPals, it was held on the morning of 23rd February. 15 kids, ages four to six, were brought to Singapore's oldest fire station, which also houses the Civil Defence Heritage Gallery.
Mummyfique's PlayPals was created to promote social skills and resilience in children and foster key values like empathy, kindness and civic responsibility. "This is done in a friendly and nurturing, all-inclusive environment, where kids get to learn important life lessons through play," says Mummyfique Chief Marketing Mummy, Gidania Wong.
She adds: "Experiential learning is key for our activities, and themes like wellness and mindfulness will be explored in an age-appropriate manner. We will have programmes designed for two-to-three year olds, and some specific to four-to six-year olds, so no one feels left out."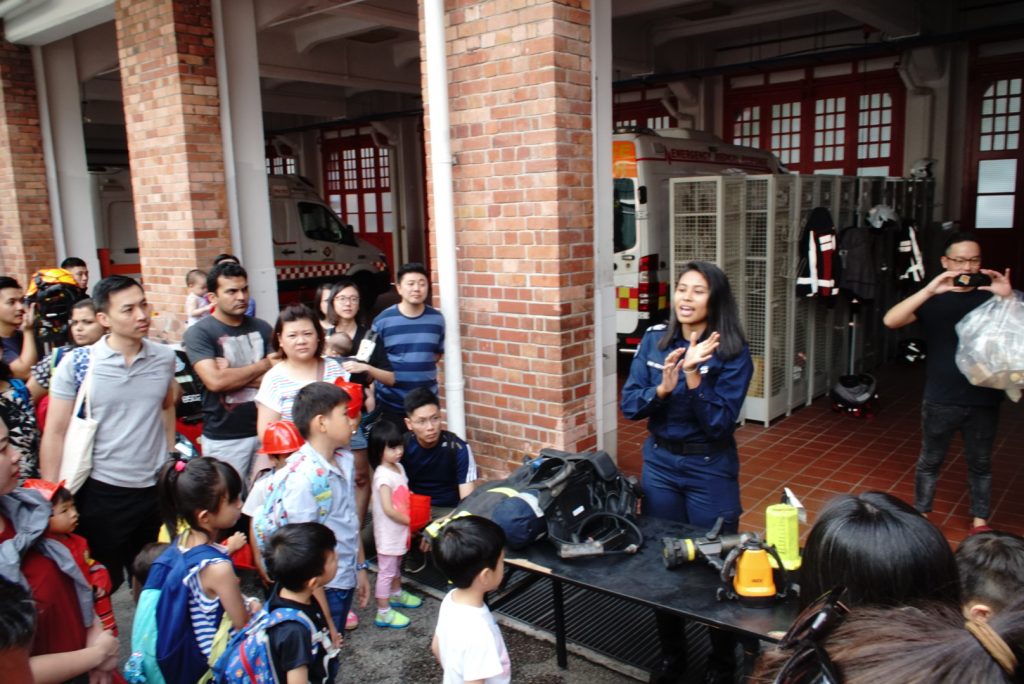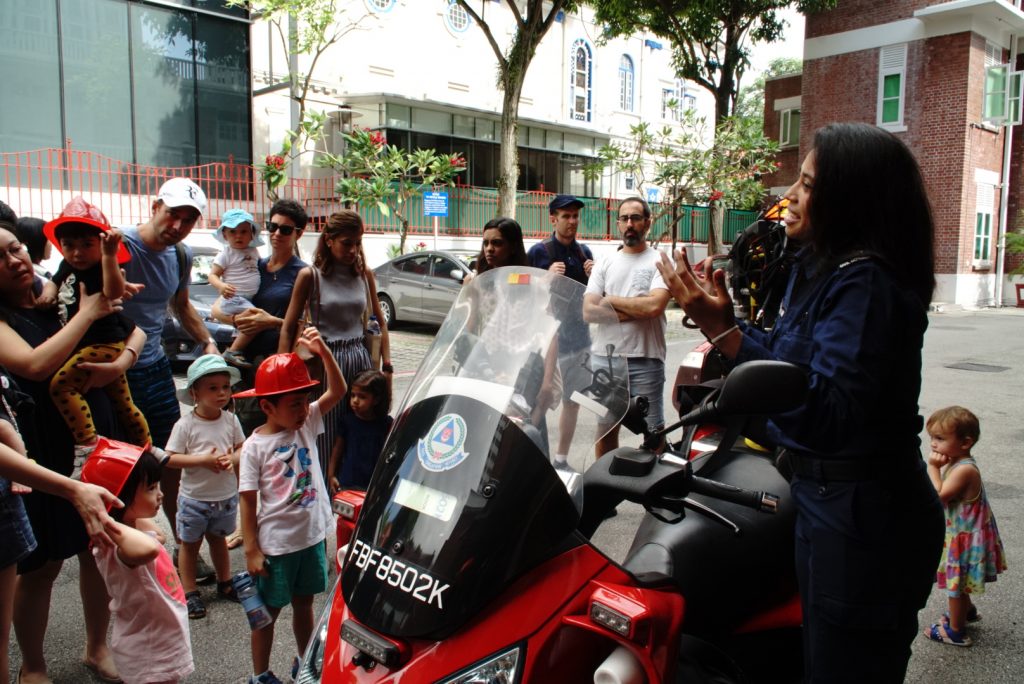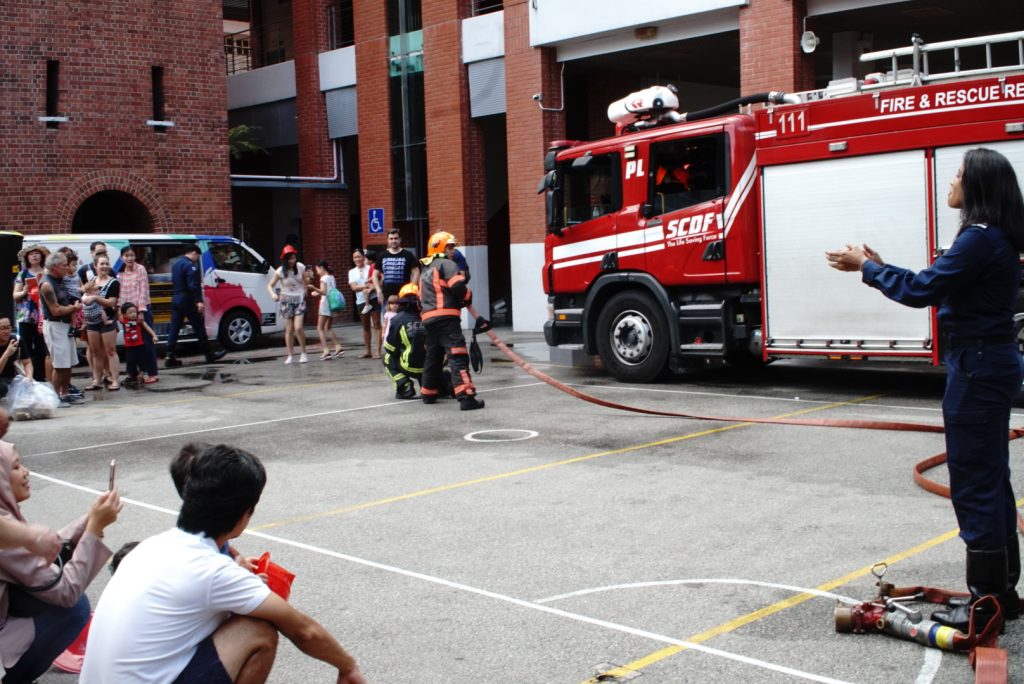 The first excursion is a good example of what to expect from Mummyfique's PlayPals. Our tour of the Central Fire Station was led by Staff Sergent Hidayah. She started off the tour with an introduction of how the Fire Station operates. She touched on the various gears that the firefighters use during activation, and gave us an insight to the functions and uses of the fire trucks and ambulance. Our little guests were given some time to take photos around the Fire Station and after that, they were shown how a firefighter would use a hose to put out flames. We then adjourned to the Civil Defence Heritage Gallery. The museum showcases the latest fire fighting and rescue technology developed and used by the SCDF. It has customised interactive stations to experience what firemen and rescuers undergo in an operation.
Each child also received a picnic hamper of light refreshments from Portopantry, that included creamy chicken pies, fruit tartlets and classic finger sandwiches.
Keen to join our next Mummyfique PlayPals activity? Sign up for our mailing list at info@mummyfique.com.