How do beauty queen Amanda Leong and entrepreneur, Audrey Tan, look so radiant and beautiful through their pregnancies? We check out their beauty cabinets and discover their Unity must-haves.  BY CRYSTAL CHAN
Some women seem to breeze through their pregnancies, looking all radiant and glowing, while others seem to have a tough time. Lucky genes notwithstanding, many of these glowing pregnant mothers share that they do put in effort to take stock of their changing body and love it the way they should. Just like beauty queen, Amanda Leong and entrepreneur Audrey Tan, who both have a couple of secret faves from Unity, to help them look on top of things in spite of their pregnancies. Leong is now expecting her second child, a baby girl, and Tan will soon be a mummy of three. We raid their beauty cabinets to discover their beauty must-haves.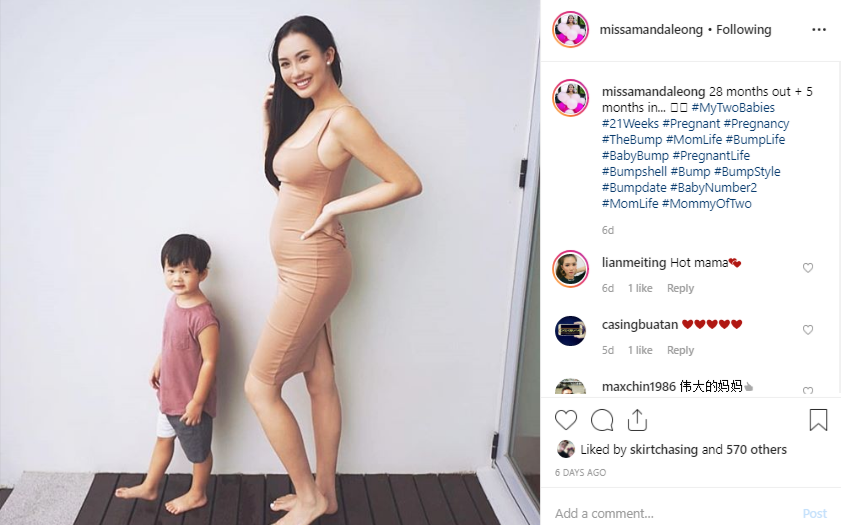 Bubbly and beautiful stay-home Mum, Amanda Leong, is expecting her second bundle of joy. The stylish mum of a three-year old boy, Liam, has a baby daughter on the way, but still turns heads when she walks into the room. Even then, she admits, pregnancy is no walk in the park, not even for a former beauty queen. Still she tries her best to stay on top of things. She shares some of her beauty tips and essentials that make the journey a little easier, and have her looking fabulous from AM to PM. This girl is a self-professed Badger beauty fan.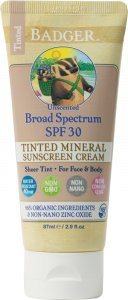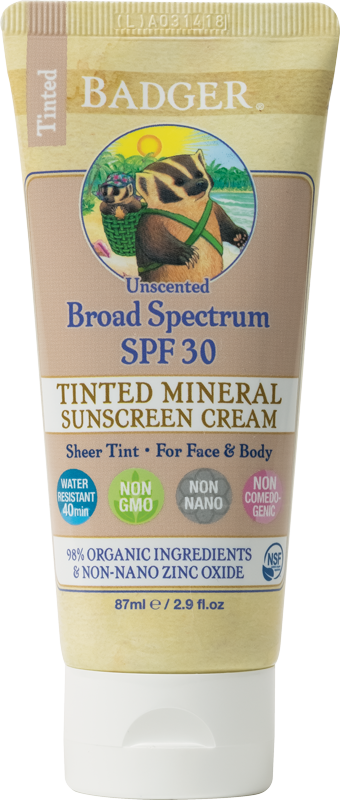 Sun protection
Some vitamin D rays are good for baby and Mum, but not too much. Which is why Leong always keeps handy, a tube of Badger Tinted Mineral Sunscreen Cream. You should always protect your skin when you head outdoors, she shares.
Badger Tinted Mineral Sunscreen Cream is good because it does the job of blocking out damaging rays without leaving you ghostly. It's one of the problems when you have zinc oxide, a physical sun block ingredient, in sun protection formulas. Badger's sunscreens however use a non-nano zinc oxide or clear zinc oxide, as their active ingredient. 
Leong loves this sunscreen for its convenience. It offers broad spectrum coverage (SPF30) for the body but is sheer enough for the face. It is non-comedogenic and hypoallergenic, with no added fragrance. Great for all skin types, even the most sensitive skin, it is also water and sweat-resistant and lasts up to 40 minutes. It's perfect for when you head outdoors for light activities or doing a school run. The formula is also tinted and helps to give complexions a pretty boost.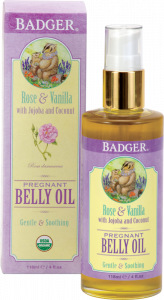 Belly Smooth
Your growing tum may be a source of pride but at times it also feels tight and uncomfortable, and then there are stretch marks too. Leong tackles it with Badger Organic Pregnant Belly Oil, which is formulated to soothe and comfort dry, stretched skin during and after pregnancy. 
Leong also loves its natural fragrance of rose and vanilla. Oils like Jojoba and coconut help to moisturise and nourish the skin while ingredients such as sunflower and calendula soften and soothe tight bellies for maximum comfort. Her tip: Use it right after your shower – the belly oil locks in moisture and maintain the skin's elasticity and suppleness. 
You'll also love the oil too, she says, because it is quick to absorb into skin and is non-greasy after use. Don't just use it on tight bellies, you can use it for a full-body pampering oil massage. The formula is also hypoallergenic and suitable for all skin types. types. And because it has no artificial ingredients, dyes, parabens and harsh ingredients, this is one beauty oil that won't hurt your baby. Phew!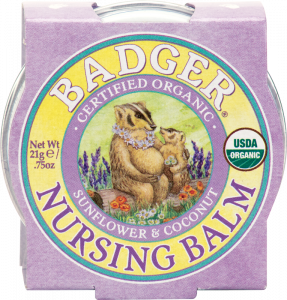 Say no to sore nips
One thing you can expect when you're nursing – sore nips. It happens. Major ouch. Leong's go-to is Badger Nursing Balm. Tested by paediatricians, the lanolin-free and certified organic balm is a salve for sore nipples. It has five simple but vital natural and certified organic ingredients – sunflower, beeswax, coconut oil, extra virgin olive oil, and carnauba wax. It is certified gluten-free with no artificial fragrance except for the light aroma of beeswax and coconut oil. Toss it into your bag for convenience, and bring this life-saving item wherever you go. Your nips will thank you for it.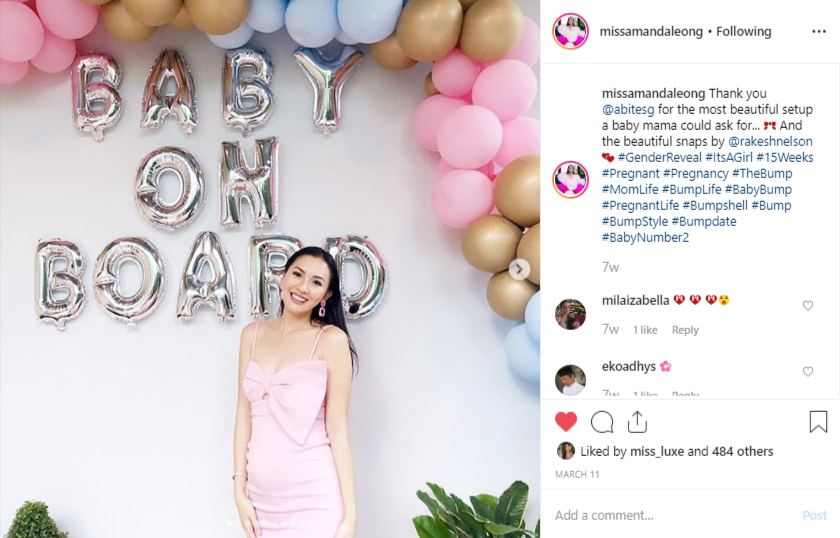 Yuan Brightening Lotion and Yuan Moisture Replenishing Mask – Brightening, $49.00, each.
Flawless skin
Hormonal changes during pregnancy can cause skin to darken. Leong counters this with Yuan Brightening Lotion that taps on natural plant extracts to enhance the radiance of skin. Wormwood extract for example, is particularly effective against oxidation and inhibits excessive melanin production (the cause of those pigmentation marks). It helps to brighten the complexion and give skin a beautiful translucence. You use this product after toner or serum, applying a 20-cent amount and massage it into face until it is fully absorbed. 
Leong also likes Yuan Moisture Replenishing Mask – Brightening, that helps her maintain her radiant glow. The mask repairs and moisturises the skin from within and return it to its original healthy state. It has lily and bearberry flower to balance the skin's pH, reduce its dullness and minimise signs of ageing. 
Each mask sheet comes with a face cream sachet. This is applied after removing the face mask. The hydrating cream has a two-fold benefit. It acts as an occlusive barrier to lock in the benefits of the serum from the mask; and also helps to improve the dullness of skin and lighten acne scars and spots.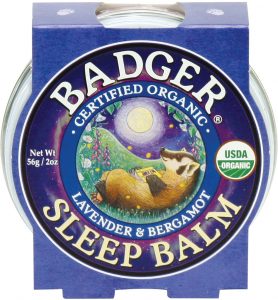 Sleep aid  
Every beauty queen knows that you need your beauty sleep, but motherhood has other plans for you. Some aren't a natural match for good sleep. That's why Leong "plays cheat" and goes for a natural remedy to help her unwind from the day's activities. It ensures a good night's rest, so she can keep up with Liam in the day. Her answer: Badger Sleep Balm. A balm blend of essential oils, rosemary, bergamot and balsam fir aid in promoting clarity and freshness, while lavender helps to relax you, and get you into sleepy mode. Similar to the Badger Nursing Balm, it is great for travel as its compact, portable tin is easy to pack and take on the go. Hey, you'll take sleep, any time, whenever you can get it.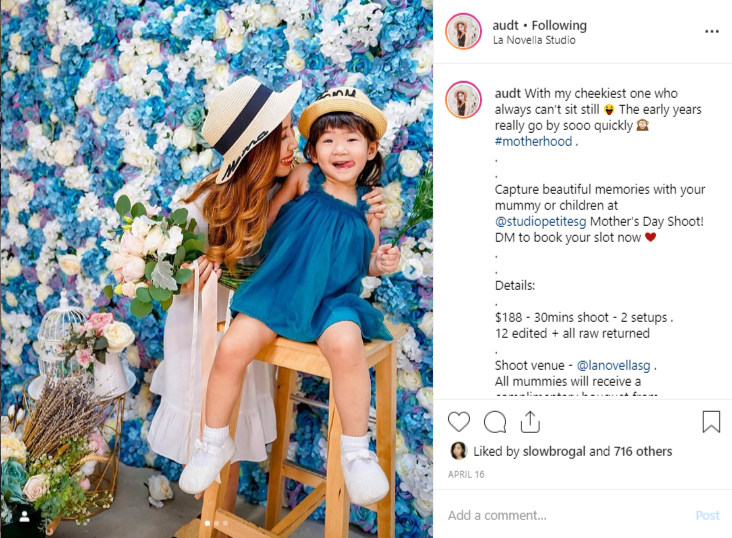 Her radiant smile, luscious locks and silky, smooth skin are some of the first things that strike you when you meet Audrey Tan. The busy entrepreneur and mother of two girls has a baby boy on the way. What we'd like to know is when does she find the time to indulge in pampering sessions? She laughs and tells us that a lot of her pampering takes place at home, in the comfort of her bathroom.
Petal Fresh Ultimate Thickening Shampoo and Conditioner, $14.90 each, is the perfect duo to give you good hair days.
Wash and condition your hair, daily
It's such a simple, obvious tip, but you'll be surprised at how beneficial (and relaxing) it is for your state of head. Tan's trusty aids are Petal Fresh Ultimate Thickening Shampoo and Conditioner. The duo, she says, also prevents hair drop-out, post pregnancy, and keeping her locks looking luscious. 
The Petal Fresh Ultimate Thickening Shampoo has organic peppermint extract that removes impurities, and stimulate hair follicles, to encourage thicker, fuller and stronger growth. The conditioner has hydrating Argan oil and shea butter, moisturising tresses and preventing ends from splitting. It gives hair more volume and shine. 
Both shampoo and conditioner have Biotin-B Complex, an ingredient that envelopes the hair shaft to build volume and thickness. They also have caffeine, which energises scalps and stimulates hair follicles.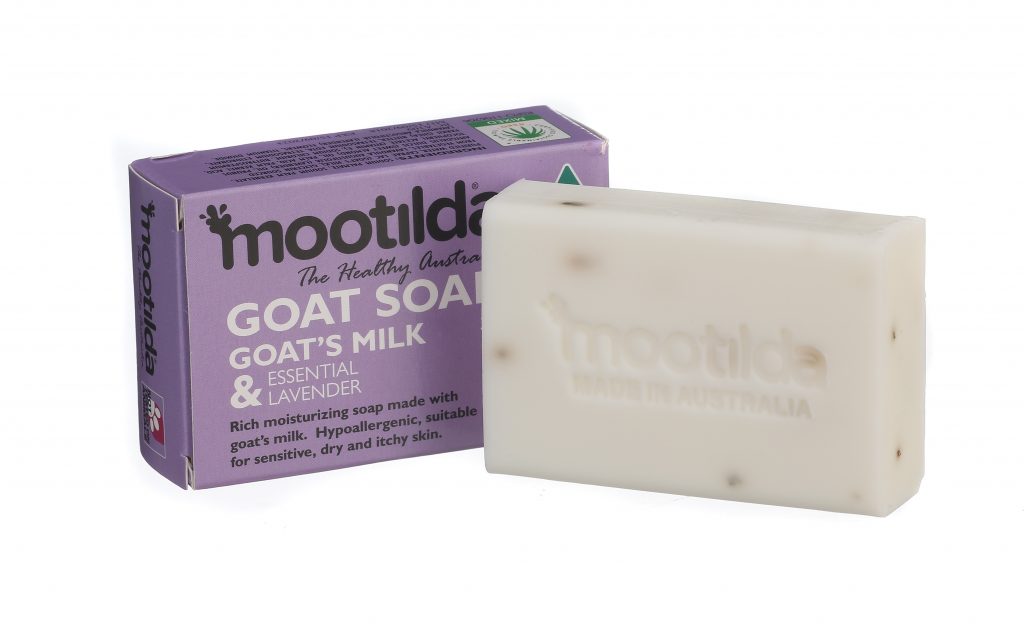 Bathe in goat's milk  
Okay, you don't need to find a goat to do this. There is a more convenient way and that is Mootilda Goat Soap. Tan credits this for her smooth and silky skin. It doesn't dry out skin but also has anti-bacterial agents that get tough on dirt, gunk and nasties. This Australian soap bar is gentle on sensitive skins even, and the soothing scent calms wound-up Mummies.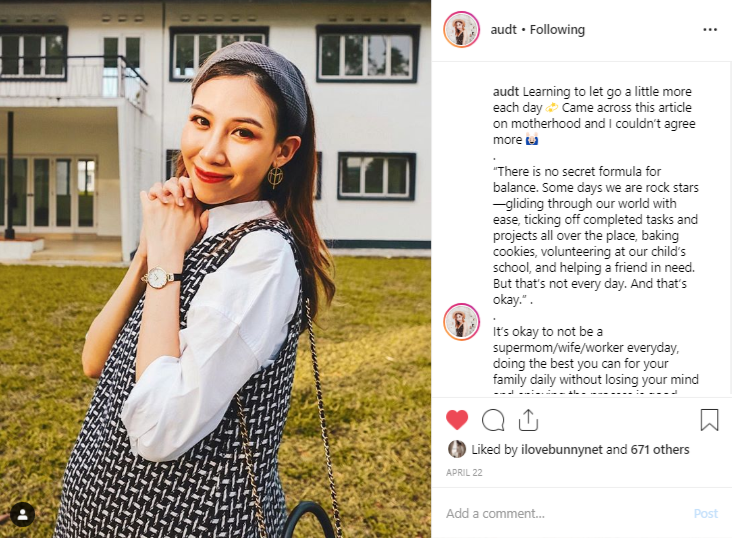 Doubly good: Insight Daily Use Energizing and Anti-Oxidant Rejuvenating Mask, $23.30, each.
Mask Crusaders
Tan is a mask fanatic – it ensures good hair days, she says, and can be a quick way to pamper yourself. Her hair looks the way it does because she gives it a mask treatment daily. She likes Insight Daily Use Energizing and Anti-Oxidant Rejuvenating masks, because the two work in tandem to give her an enviable mane. 
The former detangles the hair and restores its vitality with its key ingredients, organic lemon extract and energizing phyto-complex comprising apricot butter, sunflower oil and corn germ oil. The protective Anti-Oxidant Rejuvenating Mask has organic carrot extract and an anti-oxidant phyto-complex of soy butter, Jojoba oil, and hazelnut oil, to protect the hair from damaging external elements. It also gives hair a radiant, healthy shine.  
All products listed are exclusively available at Unity outlets island-wide.