If you feel like you need an extra boost to shed the post-partum weight, try these non-invasive, non-surgical treatments with no downtime needed. Instead have a pampering and rejuvenating treatment, and see visible results after a month.
Mirage Aesthetics - fat freezing treatment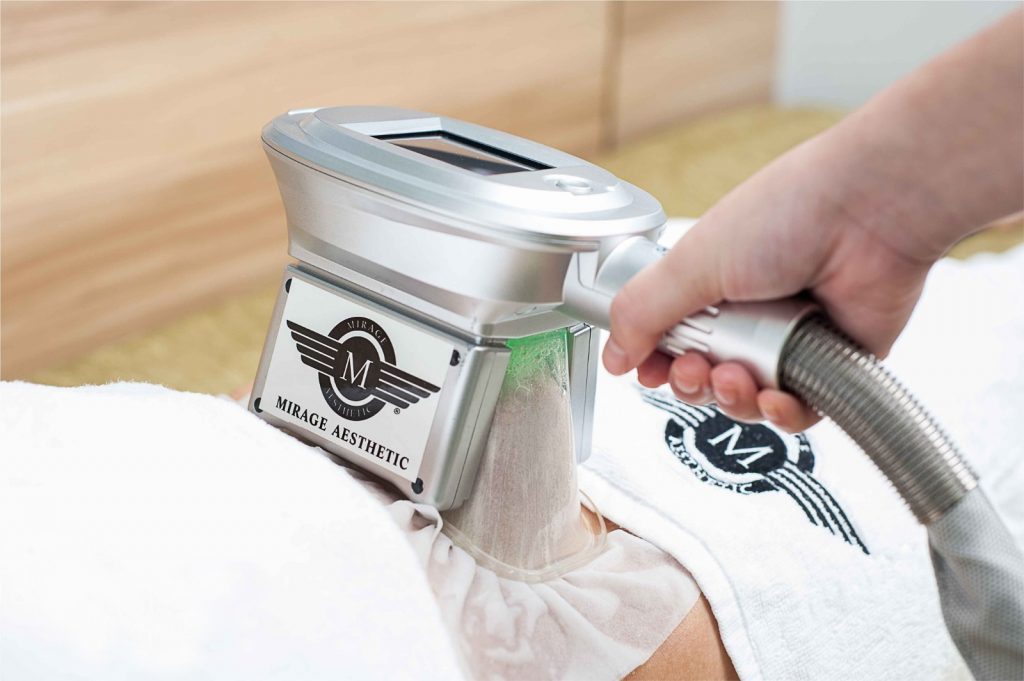 With two convenient locations in the west and in Orchard, mums can steal an hour out of their busy schedules to treat themselves to the fat freezing treatment at Mirage Aesthetics. Lie down and drift off to sleep as the target area receives controlled cooling. This will aid fat cells in breaking down, without affecting the skin and the surrounding tissue. 
After the cold temperatures reduce fat cell thickness, you'll pass them out a week later. See visible results after two months, with further improvements in future sessions, so you can quickly and painlessly get your pre-baby body back. 
Address: Orchard – 1 Tanglin Road, Orchard Rendezvous Hotel, #04-08
Jurong East – 3 Gateway Drive, Westgate Shopping Mall, #03-20
Duration: 1 hour
Ala carte price: $488 (small), $988 (medium), $1,688 (large)
First time customers: one session of fat freezing treatment (M cup); $128 before GST
Target areas: arms, back, tummy, love handles, thighs, butt and calves
To book: click here or call 6262 3358/6262 3378 for Orchard and 6266 0228/6266 0268 for Westgate.
Estheclinic - EstheCryo treatment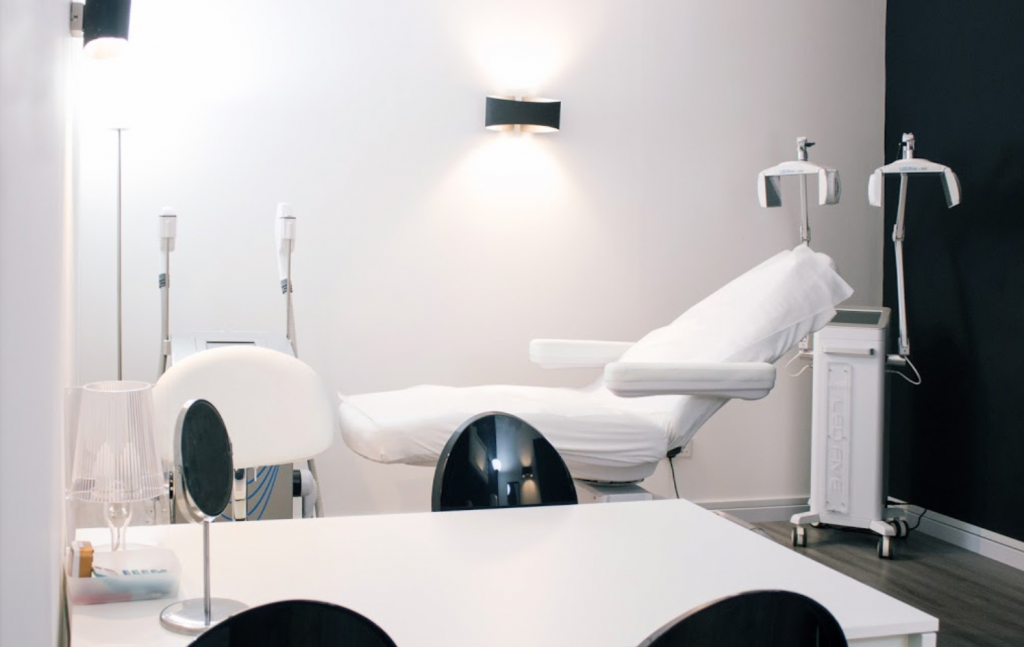 Finally, the non-invasive EstheCryo treatment freezes extra fat permanently, with just minor discomfort. The treatment targets both hard and soft fat, and shrinks it by up to 30 per cent. Afterwards, the body will flush out the fat deposits. Initial results can be seen within a month of the treatment, while more evident results showing after two months and firmer skin in the treated area. As such, you'll need to go for a second treatment two months after the first session. 
First, two large suction vessels are attached to the problem area, drawing fatty tissue into the vessel. This may be uncomfortable initially, but the area will go numb after 10 minutes once the temperature at the target area drops to minus five degrees Celsius. The vessels can cover a larger surface area, or you can treat multiple areas simultaneously. 
After the treatment, aside from a little tingling and some pins-and-needle feeling in the treatment a few days later, you should feel no other discomfort. Thus, you're able to resume your normal activities. Those with very thin skin in the treated area might see some slight bruising. 
Address: Tanjong Pagar: 72 Tras Street; East Coast: 424 Joo Chiat Road and Holland Village: 3 Lorong Liput, Holland Piazza, #02-02. 
Opening hours: all open from 10am to 8pm on Mondays to Fridays. Saturdays: East Coast & Holland Village: Saturdays from 9am to 4pm; Tanjong Pagar: 10am to 5pm. Closed on Sundays and public holidays. 
Duration: 1 hour per treatment
Price: $550 per a la carte session; $2,388 for six sessions; $3,480 for 10 sessions. Each session is 60 minutes, regardless of area treated.
Target areas: Mummy pooch. It can also tackle back fat, inner thighs, bums and saddlebags.
To book: Tanjong Pagar: 6221 4797; East Coast: 6334 0121 and Holland Village: 6254 9913. Otherwise, book here. 
Dr D Aesthetics - Venus Legacy treatment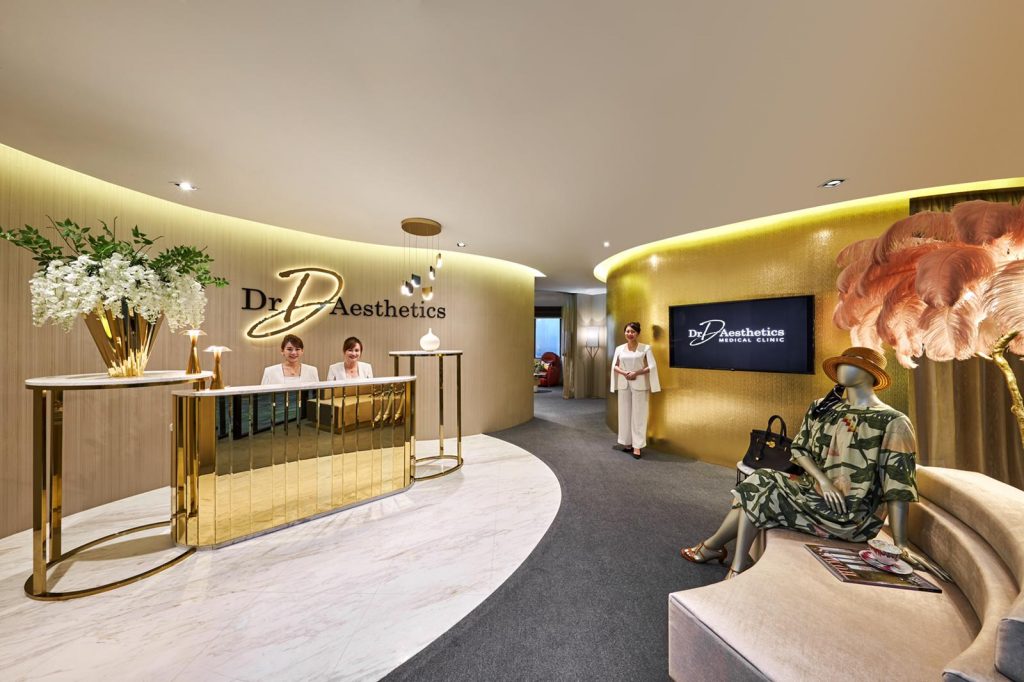 Achieve a slimmer and more toned silhouette in this second clinic, Dr D Aesthetics. It uses Multi-Polar RadioFrequency, VariPulse Technology and Pulsed Electro Magnetic Fields to deeply penetrate the skin. With just one device at a constant temperature above 40 degrees, excess body fats are reduced and loose skin tightened. 
The heat aids in boosting collagen production, as well as breaking down fat cells. Therefore, sagging skin is tightened, cellulite smoothened, and fine lines and wrinkles reduced. Postpartum mums will not only be slimmer but also look younger. 
Address: 541 Orchard Road, #20-01, Liat Towers
Opening hours: Monday to Friday – 10am to 9pm, Saturday 10am to 7pm, closed on Sundays
Duration: 30 minutes per treatment
Price: $1,070 nett for five sessions
Target areas: face, neck, arms, knee and elbow creases, hands and feet creases, tummy, love handles, thighs, back bra line, butt and breasts.
To book: click here, call 6333 4401 or 9827 7722, or email david@drdaesthetics.com
Slimming Treatments by BTL
Goken Aesthetics Practice - Emsculpt Treatment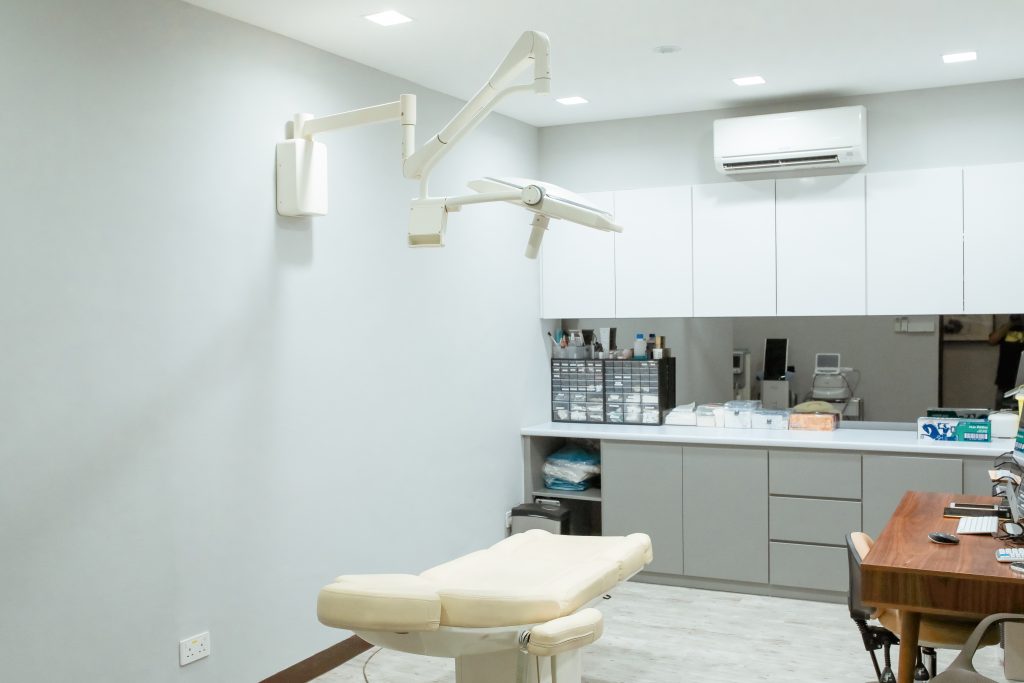 Both dads and mums can enjoy this EmSculpt® treatment to help them  regain their svelte figures. EmSculpt® is the world's first non-invasive butt lift procedure. This is done by shooting high-intensity focused electromagnetic energy into the skin to help build muscle and tone the body. Furthermore, the treatment is approved by the U.S. Food and Drug Administration. BTL's research has also shown an increase in muscle mass by 16 per cent, and reducing the waistline by about 19 per cent. 
First, the rubber paddle on the target area will produce intense electromagnetic waves causing involuntary muscle contractions. These contractions will release free fatty acids, breaking down fat deposits while increasing muscular tone and strength. This is similar to the effect of doing crunches and squats, but achieved without any intense workouts. 
Next, the body rebuilds and repairs muscle tissues, for stronger and firmer muscles. You may feel the same soreness after this treatment as you would after a workout. The treatment is squivalent to doing 20,000 crunches or squats in just half an hour – something even hardcore athletes are unable to do. Hence, this technology builds new muscles through these forced contractions while destroying fat cells in the area. For best results, it's recommended to have four sessions over two weeks. 
Address: 277 South Bridge Road
Opening Hours: Monday to Friday, 10am – 8pm; Saturday, 10am – 3pm
Duration: 30 minutes per treatment
Price: For first-timers, enjoy a special price of $800, usual price $1,000.
Target areas: abdomen, butt and the back of thighs
To book: Call 8780 8277 or book here.
Healthsprings Laser & Aesthetics Clinic - Exilis Elite treatment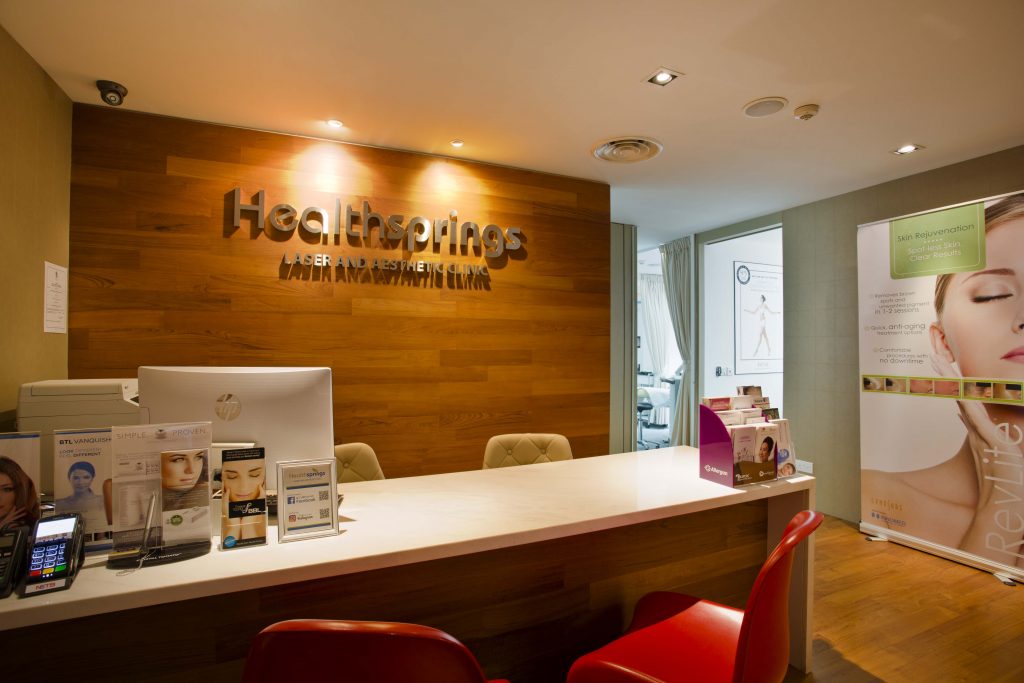 Using patented Focused RF technology, the new Exilis Elite creates a slimmer silhouette by heating up the skin and targets fat cells. Exilis Elite increases the fat cells' metabolic activity, causing them to shrink. Simultaneously, it also stimulates and strengthens the internal collagen network to improve the skin's laxity and texture.
The award-winning BTL's Exilis Elite has been christened the Best Skin Tightening Device at The Aesthetics Show in Las Vegas. Additionally, it also won Best Body Shaping Device at Women's Choice Awards and Best Skin Tightening Product at MyFace MyBody Awards in UK.
Address: 541 Orchard Road, #11-01, Liat Towers; 5 Sengkang Square, #02-01 and Greenridge Shopping Centre, 524A Jelapang Road, #02-01/02
Opening Hours: 9am to 5pm
Duration:1 hour for first-timers
Price: For an Exilis tummy trial, the cost is $250.
Target areas: brows, eye area, lower face, jawline, neck, and body
To book: Email enquiry@healthsprings.com.sg or Whatsapp or text 9728 2861.

Ensoul Clinic - SculpSure treatment
TRIPLE SCULPTING AT ENSOUL MEDICAL CLINIC

At Ensoul Body Clinic, we provide a comprehensive body solution using a diversity of FDA approved body machines that deals with fat reduction, cellulite, stretch marks, loose lax skin, and body sculpting.Here, we can work on stubborn fats on your flanks and thighs at the same time. Having to equip with a variety of fat reduction machines, we are able to effectively treat these 3 areas simultaneously which reduces the overall treatment time.

Posted by Ensoul Medical Clinic on Saturday, 20 April 2019
Reduce your body fat safely and effectively with SculpSure, a laser-based technology. Cleared by the FDA, SculpSure uses a medical laser to destroy excess fat cells. First, you'll experience a cool sensation that will last throughout the treatment, while the laser energy targets the subcutaneous fat cells. The temperatures generated are around 42 to 47°C, breaking down the fat without affecting or damaging the surrounding tissues. 
The heat produced also stimulates collagen and elastin production, tightening and firming up the skin. Thereafter, the fat cells will be eliminated out of the body in the next six to 12 weeks. For best results, drink plenty of water, exercise moderately and massage the area for 10 minutes each day. Patients can expect up to 24 per cent reduction in fat. 
Address: 360 Orchard Road, #08-01, International Building
Opening hours: 10am to 9pm on weekdays, 10am to 5.30pm on Saturdays, closed on Sundays
Duration: 25 minutes to complete
Price: varies depending on how many areas you'd want to treat.
Target areas: abdomen and adjacent areas, inner and outer thighs, bra and back, under the butt, chest (for males), flank, love handles, arms, double chin, knees and calves. Up to four areas can be targeted in one treatment.
To book: Call 6836 2833 or click here. 
Postpartum and losing hair? Read how to get back your luscious locks here and here.
Cleared to exercise? Start working out with these tips from Jaymee Ong.
For a quicker fix, try shapewear from D'Elegance.