She's a philanthropist, mother, a GIA certified gemmologist and holds the Guinness World Record for the most countries visited, in a continuous journey by car. By DOLORES AU
If there was a living embodiment that 'blondes have more fun' – Paige Parker, 50, is it. You would certainly think so if you follow her Instagram account. It paints the busy, colourful life of a globetrotting beautiful blonde, always immaculately groomed, even in exercise gear, sans makeup. Never one to shy away from colours and new styles, this elegant blonde easily carries off ultra-hip deconstructed high street pieces, with as much aplomb and class as she does a designer ball gown. Or you could just read her best-selling book, Don't Call Me Mrs Rogers that chronicles her travels around the world, that ultimately won her and hubby (then-fiancé) the Guinness World Record for the most countries visited in a continuous journey by car (in this case a yellow custom-built Mercedes off-road vehicle and trailer). 
More than a travelogue, it's a book about self-discovery and evolution, as Paige finds her own worldview turned upside down. It also captures the inspiring women she's met on the road.   
Paige Parker: author, mother, traveller and gemmologist
Her book was an instant bestseller when it made its debut last October. Paige has also recently launched an audio version of the book on Storytel. She is also a columnist in Singapore's national broadsheet, The Straits Times. Besides working tirelessly on her philanthropic causes, Paige is also busy being mother-manager to her two talented, multi-lingual daughters. Oh, and did we mention that Paige is also a certified gemmologist?
It's hard to look away from her piercing pewter-grey eyes, that are at once enigmatic, and radiate a steely confidence. Eyes that speak volumes of a life lived largely between two countries – the US and Singapore – and a soul that has experienced much over six continents and 116 countries in the space of three years (1999 – 2002) – a Guinness World Record feat that has yet to be smashed. 
Yet they are also eyes that radiate a maternal warmth, especially in pictures with her family and daughters.
She is after all a woman of modern times – a feminine feminist, refusing to be compartmentalised into a dainty box.
Tell us something that always inspires you to wake up every day?
The hated, yet very much appreciated alarm clock! Just kidding. For sure, my family. I'm up each morn' at 6 a.m. to chauffeur my two daughters to school, along with Jim, my husband (if he's in town), and always our beloved miniature labradoodle Bella. My family energises, encourages, and (way too often) enrages me!
As an author and dedicated mother, what are three unique traits for each role?
It would be: One, attention to detail; two, persistence; and three, passion. I think the three traits are not unique, but quite central to all that I do, whether it be writing my monthly column for The Straits Times, volunteering, connecting people at Straits Clan, serving on boards, penning my recent memoir, and even mothering.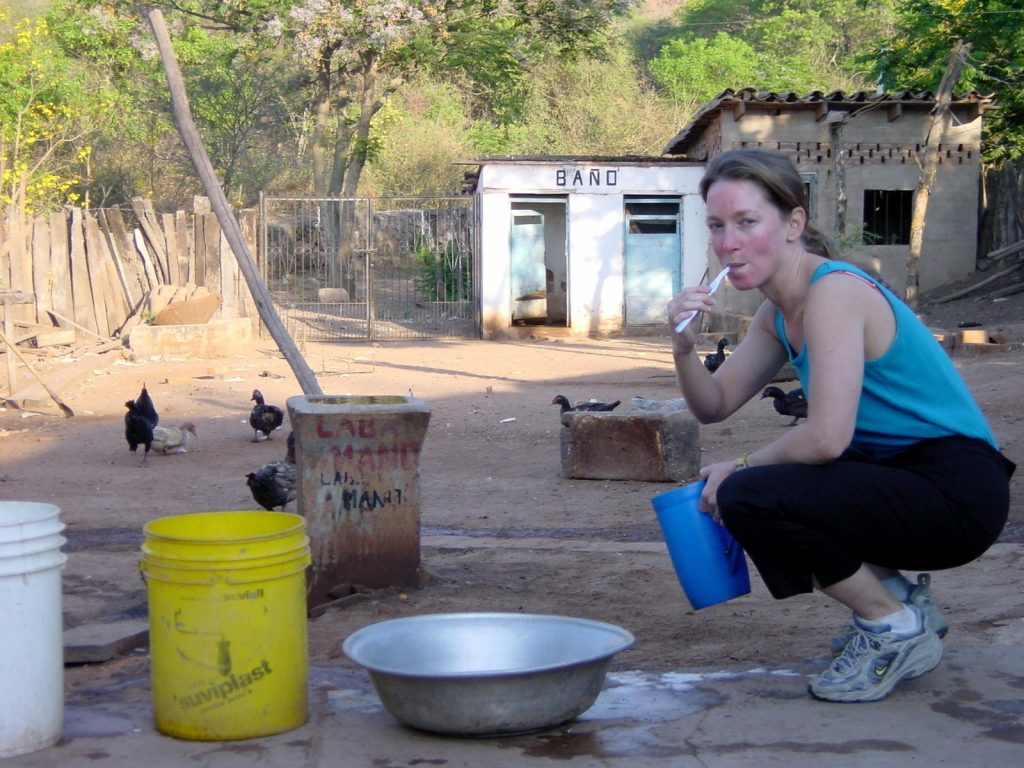 Is there a motto or mantra you live by? If so, how?
I've a few. Firstly, "This too shall pass." (This helped when I was on the road for three years driving around the world across 116 countries. Some moments were intolerable – being held at gunpoint; but knowing the moment would pass, and that some pot of gold awaited me at the end of a rainbow, led me forward.)
Secondly, "You get what you get and you don't get upset." (I use this with my daughters. But I add that we always have opportunities to try with all of our might to create change and improve what we get — especially when it does not suit us. However, whining and complaining are not options, ever.)
Thirdly, "Be grateful for one new thing every single day".
What were some of the challenges when you wrote the book?
While on the road for 1,101 days, ultimately gaining a Guinness World Record for our circumnavigation of the globe, I took extensive notes, ensuring great content and details when I decided to pen my story. After reading my husband's book, Adventure Capitalist, I understood the need to write my own version — after all, although we travelled together, our journeys were vastly different. So, I wrote my memoir, which was over 400 pages. 
Then life took over, we moved to Singapore, I became pregnant with Bee, and my book sat dormant for years. It was four years ago that a writer friend encouraged me to bind my book for posterity, for my daughters. But when I read it again, I knew I could improve. The time between the journey and present day gave me perspective. I did a complete rewrite, focusing on my personal evolution and the inspiring women I met on the road. The book itself has been a journey! I encourage anyone who has a dream – this book was mine – to make it happen. It is never ever too late.
What would you do-over in life?
I'd live without fear earlier in life. When we are young, we are so worried about being perfect, doing the right things, placating people and situations. With age comes wisdom, confidence, and clarity that allow us to live fiercely on our own terms, without minding the naysayers or needless minutiae that's part of life, and too often, weighs us down.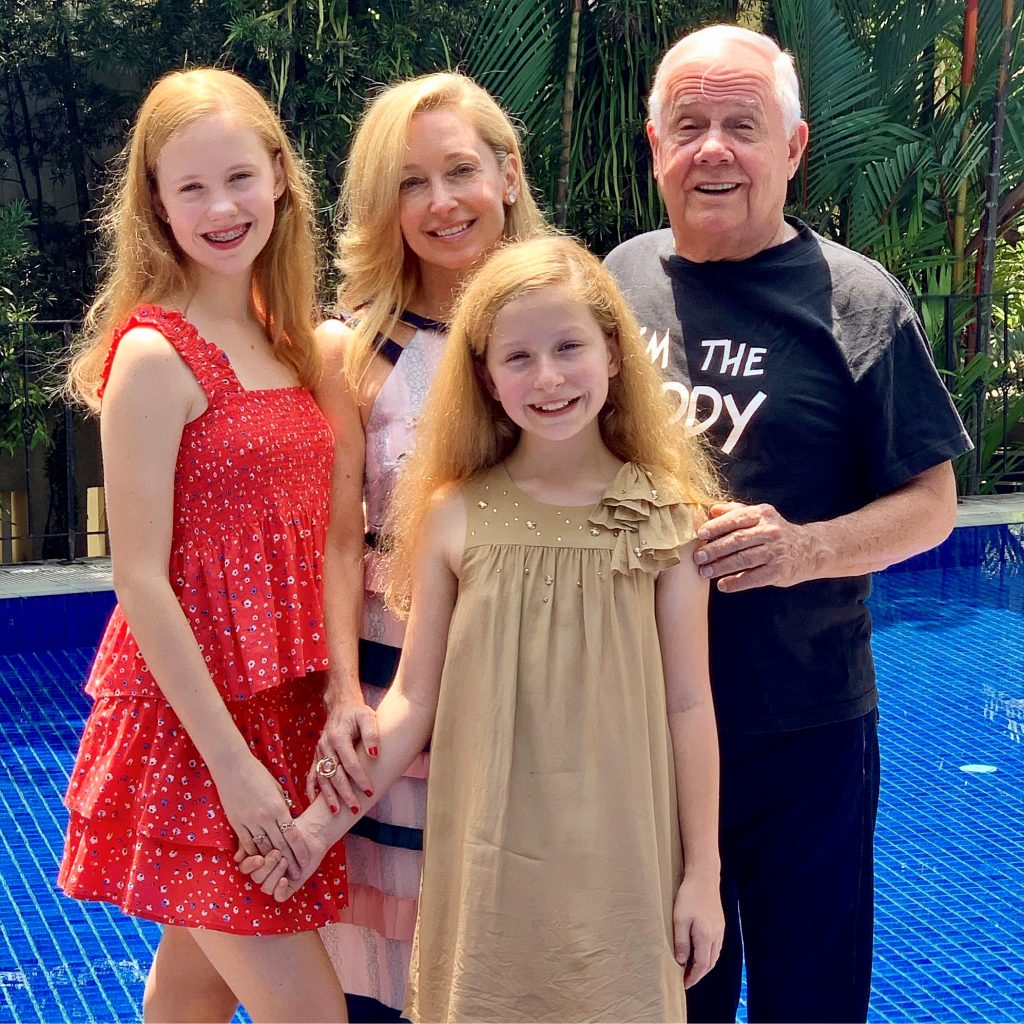 Since making Singapore home, what three things would you have like changed or improved?
Gosh, I'm pretty happy here. I do miss the seasons – spring and fall – are the finest times in the South of the US, where I am from. And, there's nothing better than a New York City winter; sounds mad, but I loved shovelling the snow from the sidewalk when I lived there for a decade.
I guess three very specific wishes for my Singapore would be: Less homework for my daughters Bee (Primary 5 at Nanyang Primary School) and Happy (Secondary 4 at Nanyang Girls' High); more holidays for my daughters; to get more people to appreciate more how awesome Singapore is. Sometimes I feel I love this place more than locals. I know the Little Red Dot isn't perfect, but no place is, and Singapore, on so many levels, is seriously awesome.
Do you have any unsung talents or skills?
I am an accredited gemmologist through GIA (Gemological Institute of America). It certainly makes me a smarter collector! I'm also quite skilled at Candy Crush! Ha ha!
How do you tackle adversity?
It is about doing some homework, facing the problem head on, and daring it to get in my way. I also use patience, perseverance, and persistence to destabilise any adversity.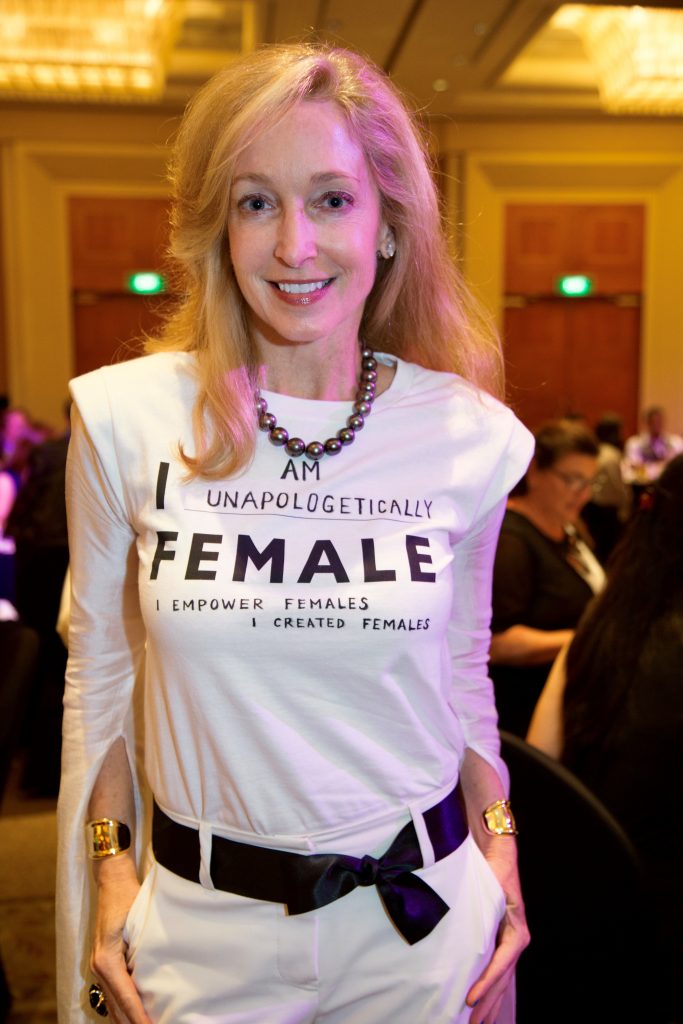 What do you admire most about women today?
What I admire about modern women is their ability to be feminine and feminist. We are no longer compartmentalised into dainty boxes – we can be smart, artistic, creative, driven, athletic, and even ruthless. The old days of women being smart or pretty are gone. We are everything we want to be. We also do not need to apologise for being anything other than our most authentic selves.
And men today - what have you observed?
I appreciate today's man who encourages his wife and daughters, who teaches his sons to respect females, who calls out a friend making a sexist remark.
What's a typical me-time moment?   
Setting time for reading for sure. I'm presently reading Singapore 1819: A Living Legacy by my good friend Kennie Ting (director of Asian Civilisations Museum). The book is full of facts, yet engaging.
Name a book that you've read and benefited from.
I just finished Michelle Obama's book Becoming that is beautifully written and incredibly inspiring. I dare anyone to read it and not walk away in awe and galvanised.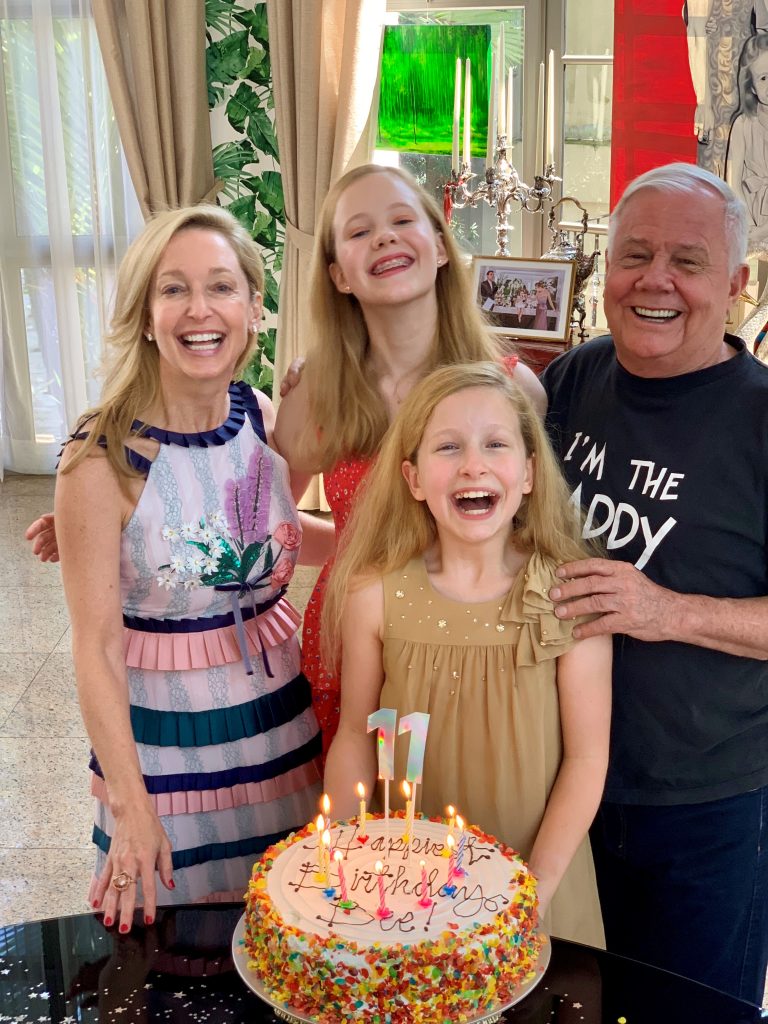 What was the most humbling moment in your life?
Pregnancy, childbirth and motherhood — when you realise you're an urn for a being growing inside of you, then when you bring the child into the world, and ultimately when you shape the malleable being into an independent, smart, curious, kind person – that is terribly humbling, yet remarkably rewarding.
When it comes to disciplining your children, what are your must-have rules?
One, respect yourself and others. Two, work harder than you think you can, because we can (almost) always do more than we believe we can. Lastly, three, eat your vegetables!
What does success mean to you?
Success means happiness. It means chasing adventures, making a difference. It means being a good mother, wife, daughter, friend. It's a moving target: I always feel a fresh benchmark appears every time I attain a goal. Most of us cannot rest on our fleeting moments of success, because a new mission develops to lead us to do more, and to be and do better.
What do you do for self-improvement?
I just came back from Chiva Som, where I focused on self-care and self-love, detoxing the body of food and alcohol, with massages, meditation, and gym classes thrown in; however, this is something that happens rarely, because it is tough to leave my family. I try to exercise regularly, eat well, and read a lot. That's super important for self-improvement! Also, volunteering and working on boards that are doing meaningful work is a way to feed one's soul. I'm a sponge, so I'm always trying to improve, be better, do more.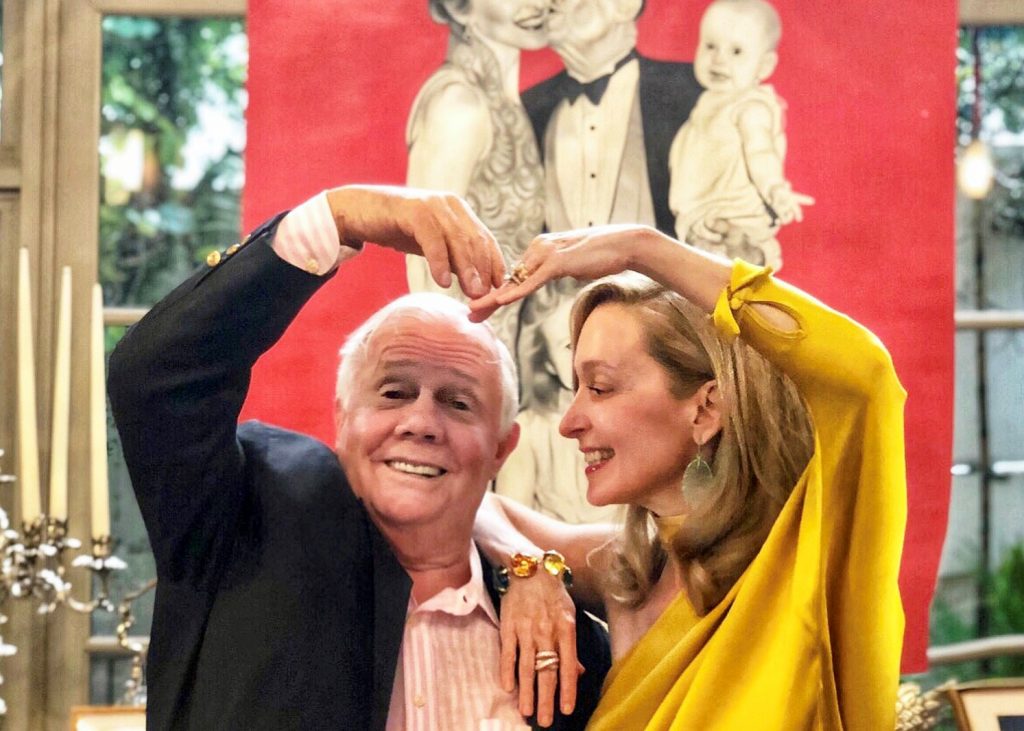 What are the three secrets in maintaining a good marriage?
Allow me four please…
1.Pick the right partner.
2. Don't sweat the small stuff.
3. Be patient.
4. Remember to laugh – often!
Looking into the future, how do you see yourself in five years' time?
The thrilling thing is I really do not know. Likely at the top of Mount Kilimanjaro with my daughter Bee, who will be fifteen then. I've climbed it three times already; once with Happy, my 15-year-old, last year, so I must do it once more with Bee – and then I am done with Kili! More importantly, living life to the fullest, serving others, and doting on my family and friends – that's my idea of a #goodlife.