Juggling work, travel and the kids? Geraldine Dreiser, VP of Marketing for YTL Hotels, and mum of three adorable kids under five, shares her top tips for travelling with the kids, as well as insights on parenting and inspirational icons. BY KIMBERLY TAN
Geraldine's Routines and Inspirations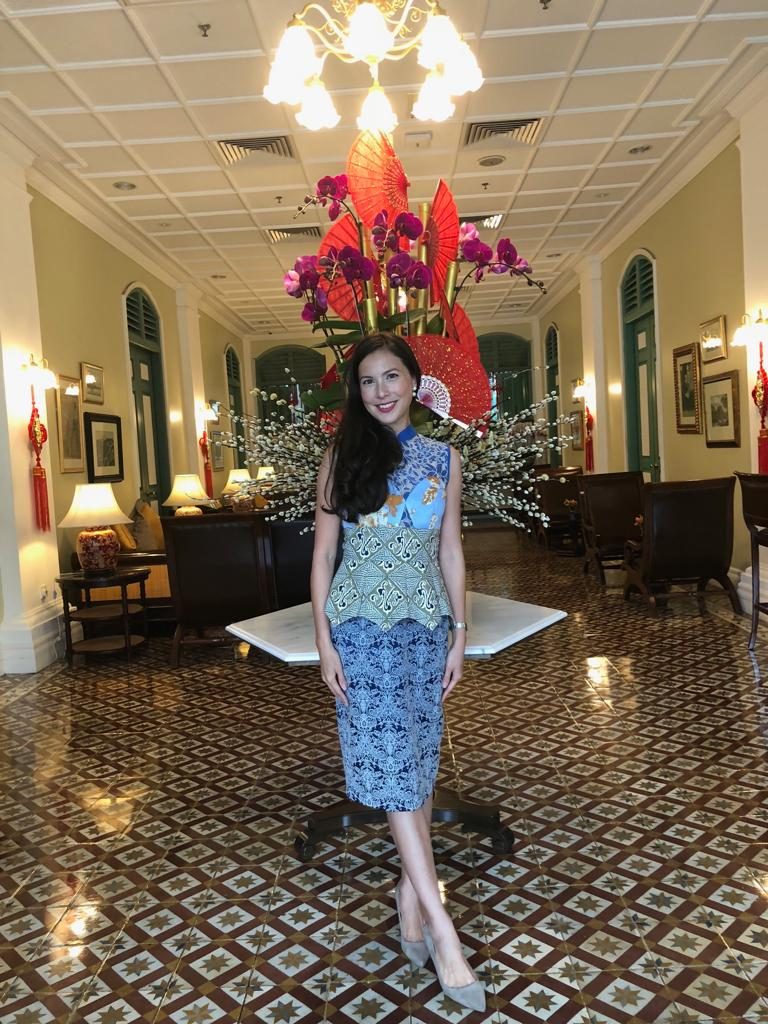 Can you share what a typical work day is like for you?
After dropping my children off at school I head into the office for meetings before picking them up at midday. Afternoons are usually reserved for conference calls and the kids' extra-curricular activities.
Is there any motto you live by?
Do your best and God will handle the rest.
How would you describe your style and who are some of your style icons?
Clean lines and patterns as well as bold solid colors. I've always admired the classic styles of Audrey Hepburn and Amal Clooney.
Do you have any female role models that you are inspired by? 
My mum and grandmother – they embody kindness towards everyone they meet.
YTL Hotels' Distinctiveness and Social Responsibilty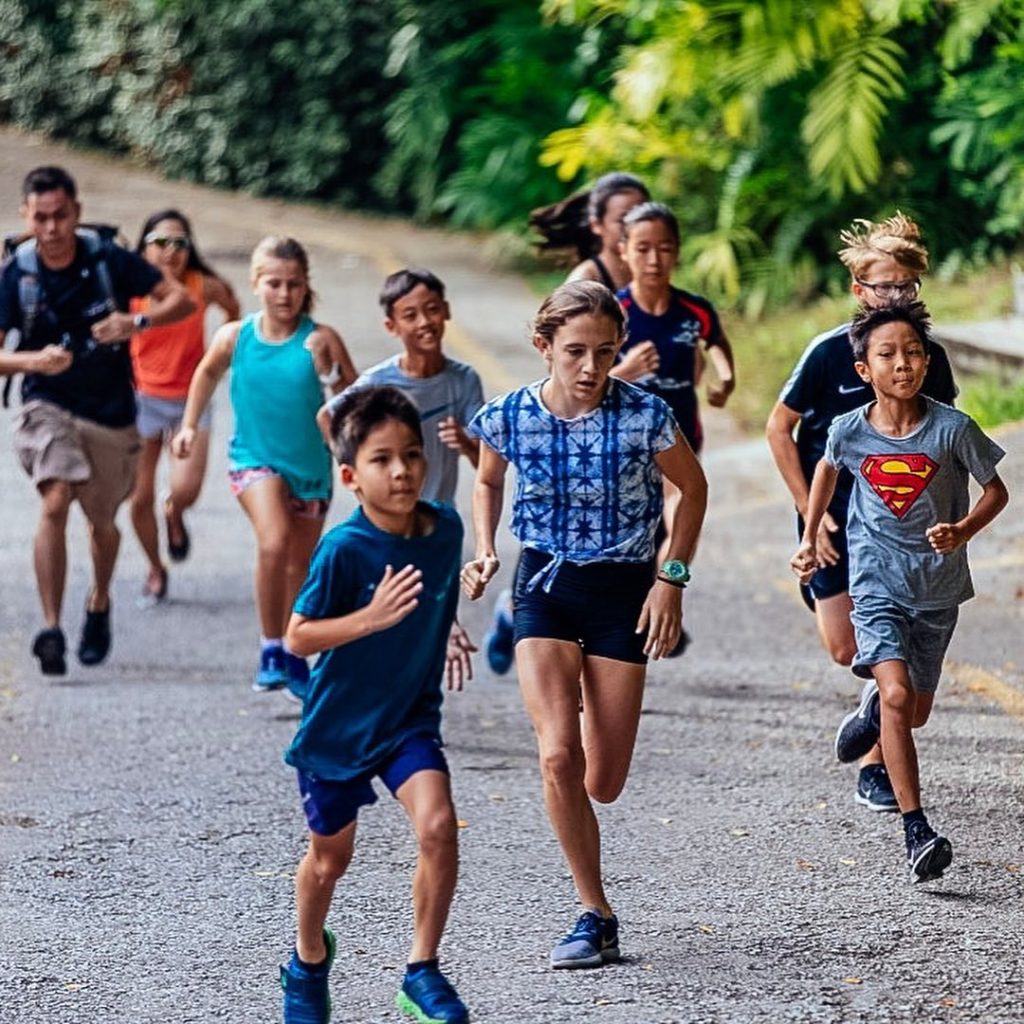 Can you share your journey to becoming the VP of Marketing for YTL Hotels?
I started at the company as Director of Customer Loyalty and progressed to VP of Marketing 2 years ago. The role centers around reinforcing and engaging audiences with the brand stories of each individual property in our portfolio. At YTL Hotels we believe "we don't just build properties, we craft inspiring experiences" and these are the words we live by in the work we do.
How does YTL Hotels stand out from the competition and what are some exciting upcoming plans for the brand? 
At YTL Hotels, our tagline is "Treasured Places, Treasured Moments", every property in our portfolio has a rich heritage and storytelling, and exudes it's own charm. We emphasise the unique characteristics of each locale that any one property is in, so guests are able to go on a journey just by staying with us and learn more about destination. For example at Pangkor Laut Resort we have The Chapman's Challenge, a yearly Biathlon tracing the route which Colonel Spencer Chapman used to escape during WWII. 
As for our latest news and upcoming plans, we've recently opened Monkey Island Estate on 16th April 2019 where guests can experience a one-of-a-kind Floating Spa, moored on the banks of the River Thames. Also, Hinode Hills in Niseko Village opens this December.
How can YTL Hotels help to empower women and mothers around the world?
YTL Hotels is part of the larger conglomerate  of YTL, which includes YTL Foundation. YTL Foundation has several initiatives in place to support working mothers in the company. One of them is 54C, a repurposed office space that offers programmes for children of employees.
Travelling with the Family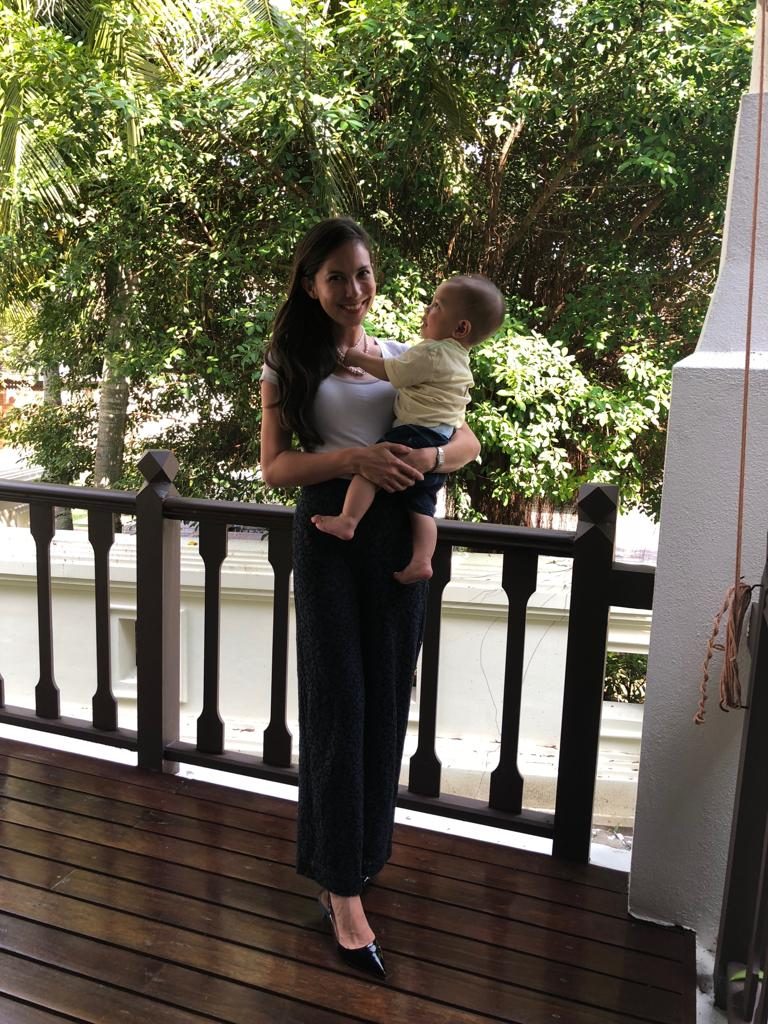 What would your perfect family holiday be?
Beach resorts are my go-to when I want to take the kids for a quick getaway. Close to home, Pangkor Laut Resort is a favourite for its perfect combination of wide open spaces, natural surrounds, and learning opportunities for the children through talks with our Resident Naturalist. The kids are always delighted to see the hornbills up close as well which are native to the island. 
Additionally, For Christmas and year-end where I have a bit more time off, Niseko Village in Japan is great for the entire family. There are ski lessons for the younger ones, and night skiing for the adults after the children settle down for the evening. Ski in ski out access means less time lugging my equipment and more time for fun on the slopes. Not forgetting the freshest Hokkaido seafood and relaxing onsens, making this destination an incredible one to beat.
What are your top three tips for travelling with young children?
A. Pack compact toys and mini colouring sets to beat boredom on the road
B. Never ever leave home without wet wipes 
C. Snacks are an absolute must
As a contingency plan, I download some of their favourite cartoons to watch offline on my phone. Recently, I've also been bringing along children's multivitamins and probiotics for an extra immunity boost.
Geraldine's Thoughts on Motherhood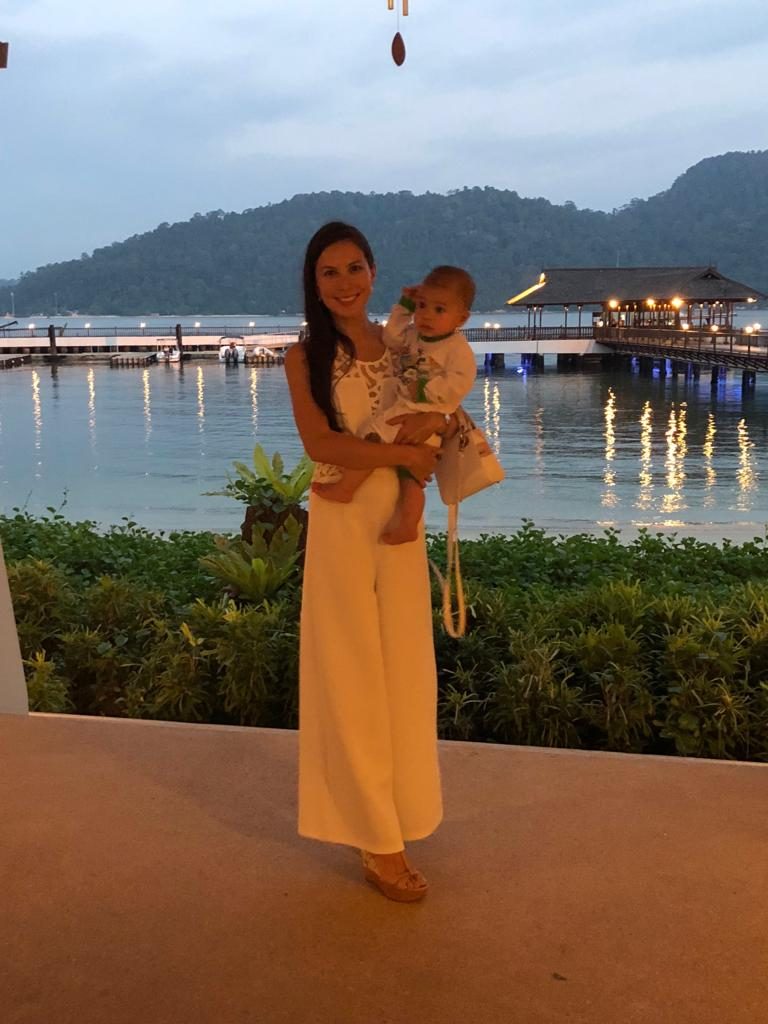 What are the challenges of being a mum and a career woman at the same time, especially since you have three children under five!
Ensuring all my kids receive adequate attention from me. I believe I am a better mother because I continue to work outside the home, and I am grateful to have this option. There are times when I do miss the children, but I know I am setting a great example to them by showing them the virtues of working.
What are some of the moments in being a mum that you cherish the most?
The simple ones – hearing their laughter, watching them sleep, but also seeing them discover a new skill especially makes my heart swell with pride. 
If you could give a new mother one piece of advice, what would that be?
Don't forget to take care of yourself too and recharge without the kids once in awhile, this will help you stay sane and find the energy to keep dedicating your time and effort to the family.
What are your favourite activities to do with your kids?
I am a pretty sporty person so I love taking them swimming and also to the park to run round.