Postnatal massages can be an effective and holistic approach to assist with the changes that come with childbirth.
Postpartum can be an extremely stressful period for mothers. Besides adjusting to having a newborn and attending to your little one's needs round the clock, issues of engorgement, misalignment of pelvic and painful swellings in certain body parts after the process of childbirth can plague many too.
The Benefits of postnatal massage
The delivering of childbirth can result in a rapid change of a mother in overall health including misalignment of pelvic and abdominal organs. Through massaging, it encourages the discharge of lochia, repositioning of pelvic and the abdominal organs to return to pre-pregnancy positions.
Postnatal massage therapy includes breast massage that can be helpful to mothers that are suffering from engorgement and also reduces the risk of mastitis due to blocked ducts and engorgement. Massage therapy also improves circulation to increase milk supply for most postpartum mothers.
New mothers tend to be weak and exhausted after the process of childbirth. Postnatal massage therapy helps postpartum mothers to ease tiredness by promoting relaxation to enhance sleep quality. It is also proven that postnatal massage can greatly help relieve muscle tension, increase blood circulation and stress reduction for new mothers
Tone Your Body Back Into Shape
After childbirth, postpartum mothers often desire to get back their pre-pregnancy body and postnatal massage helps to reduce water retention in specific areas such as the tummy and thighs. Blood circulation enhances with postnatal massage to help burn body fats faster.
Reduces Post Surgeries Swelling
Postnatal massage can effectively help to ease sore spots and relaxes muscle tension that generated from the process of childbirth, particularly on the abdomen, lower back and hips. Also, this can be helpful to breastfeeding mothers that are suffering soreness and stiffness due to the incorrect latching position.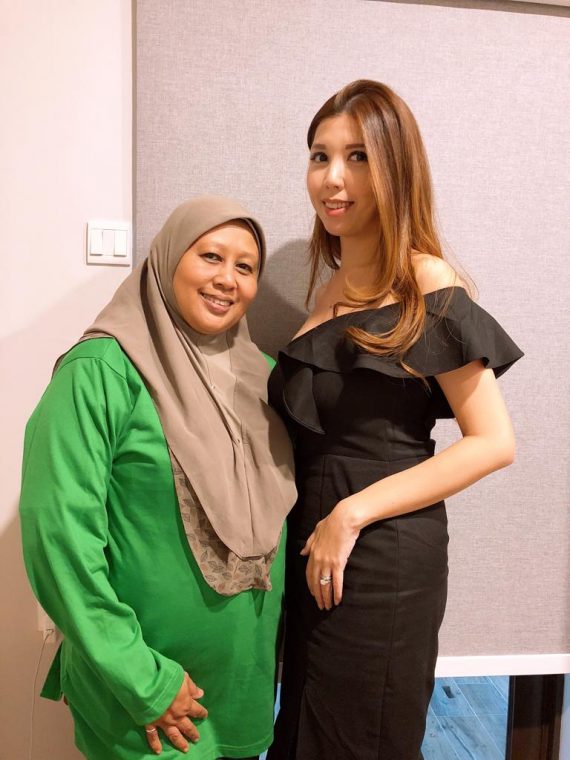 Postnatal massages can start as soon as five days after undergoing natural birth and three weeks after a caesarean. Do consult your gynaecologist if in doubt. I started my ten sessions of postnatal massages with Post Natal Massage Singapore four weeks after my caesarean and was pleasantly surprised by my swift recovery. My therapist Jorah began after first session with an introduction of the massage and steps involved, as well as the complimentary items I would be receiving – a customised binder to straighten my posture and help with slimming, a bottle of telon oil to apply on my baby's body to relieve bloatedness, help keep her warm and promote better sleep, a bottle of lemongrass oil to be used for my massage sessions and pilis, a herbal mixture to be applied on my forehead at the end of each session to resolve tension headaches, giddiness and blurry vision.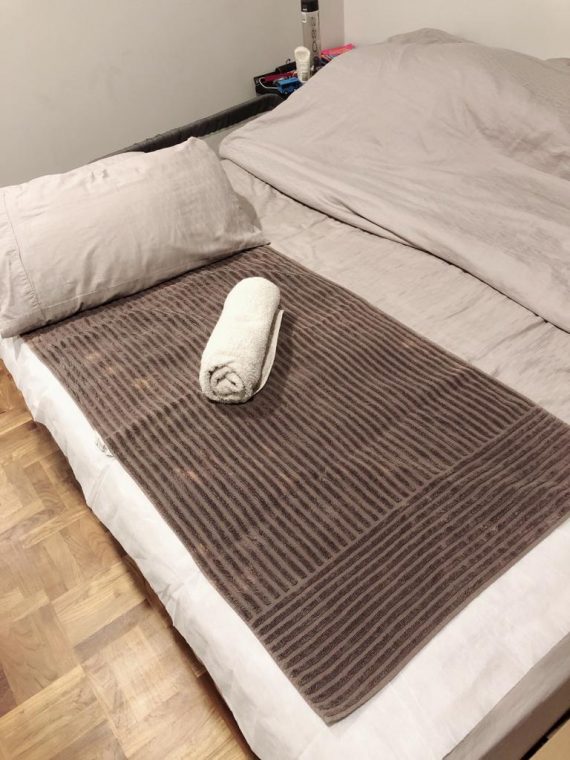 Every massage begins with a warm up, followed by massaging of the legs, such as focusing on the calves, which can greatly relieve pregnancy swellings and leg cramps. More focus will be placed on the back to soothe the muscle tension on the spine area. The massage therapy includes a specific care on the abdomen area to improve the uterine by encouraging a natural discharge of lochia. This can help with the positioning of the pelvic muscle back into place.
The one-hour massages were done consecutively and were a welcome respite from the nonstop hustle and bustle that comes with postpartum and dealing with a toddler and newborn at the same time and breastfeeding throughout the day. The pressure used was firm yet relaxing and it eased the tension in my body, especially on my back. The massage helped me regain my figure relatively quickly and assisted to flatten my tummy considerably.
The lactation massage was a lifesaver for my blocked ducts and help me regulate my supply to promote breastfeeding. Finally, during my last session, Jorah taught me some simple steps to massage my baby and my little one enjoyed herself tremendously with nary a tear in sight throughout the 20-minute session.
Binding happens after the massage and it is recommended to wear the customised binder for up to eight hours for optimum results.
Post Natal Massage Packages:
7 sessions – $688++
10 sessions – $898++