Going ash without the damage.
Have you ever had one of those days where you just feel like changing up your hairdo? You're not alone. It happens to me all the time. When a new hair colour becomes a trend, I'd jump on that bandwagon and start looking for hair inspirations.
Of course, after all that research, I'd still be unsure if I'd even be able to rock that hair colour.
Fortunately for me, Chez Vous was collaborating with professional hair brand Goldwell to come up with three new services – #Glassahair, #RightColourMatter and #Fakeash created specifically for Asian hair. I was invited down to try one of my preferred services.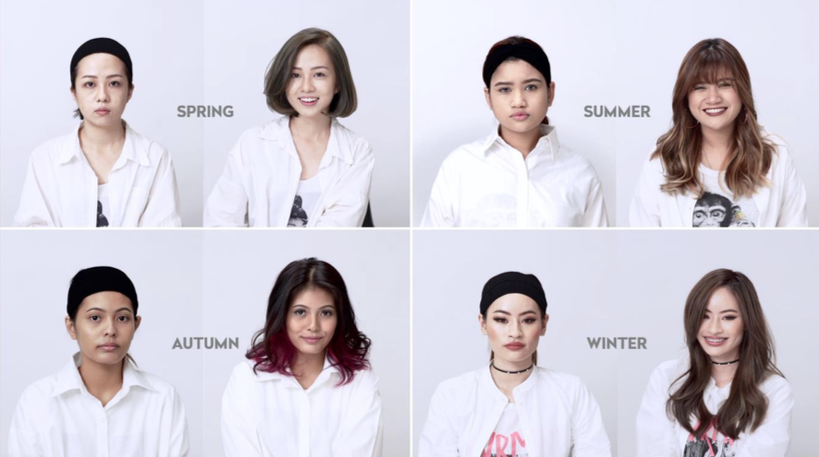 Many of us pick colours based on what's trending instead of what best suits us. Some colours make us look ashy and dull while others brighten and liven up our look. It was pretty interesting as the #RigthColourMatters method used coloured flashcards to find the best undertone and hair colour to complement the face. I recommend those who are always uncertain of what works for them to ask for this service as it will give you a better understanding.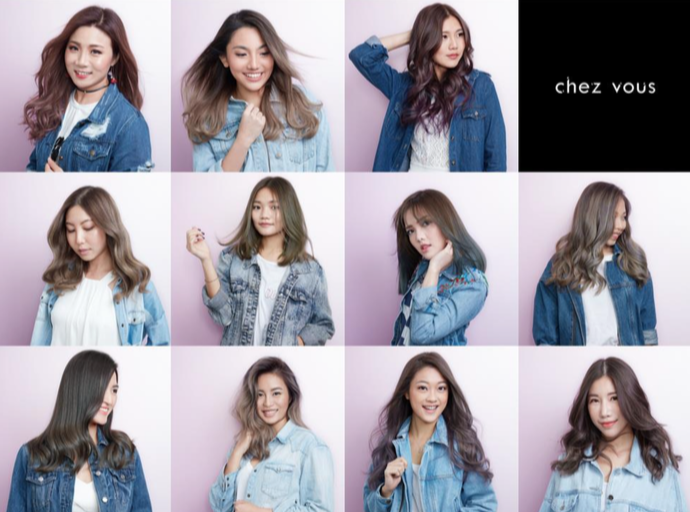 The service that I selected was the #Fakeash. As you all know, ash coloured hair has been trending for quite a while now. To achieve ash,  you have to bleach your hair a few times and it often leaves your hair severely damaged. However, Chez Vous has come up with the #Fakeash method, allowing everyone to achieve the look without damaging your hair.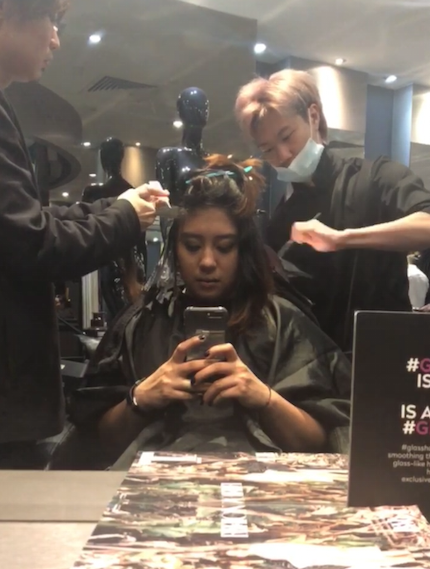 I have mid length and thick hair so the entire process took about four hours – if you're going to be doing the treatment, be prepared to sit for a while! The first step was to pre-lighten my hair. Bleaching can be uncomfortable at times, depending on how strong it is but it was pretty comfortable despite being left on for a little over an hour. 
After washing out the bleach, brown and lavender toner was applied. Honestly, I was a little worried as it was pretty dark and it seemed like the ashy colour won't turn out. If you see the picture on the left, it came out brown however from certain angles, you will be able to see the hint of lavender! The best part of it was that my hair was not damaged at all. 
Overall, I would recommend the #Fakeash service to anyone looking to keep up with trendy hair colours. However, do note it isn't permanent, taken care of, it will last for about two weeks before you have to get it done again.
Chez Vous
391 Orchard Road, #05-05
Ngee Ann City