The last time I was in Batam, I was a teenager on a short class getaway during term break. Much of that trip is now foggy in my mind and Batam has never been an obvious destination — not until I look up resorts close to Singapore, that you can travel to without a long road trip or a flight.
At 28-weeks pregnant and with a toddler in tow, I pick Montigo Resorts, a lush 12-hectare seafront resort, in Nongsa, Batam for our quick weekender. Close to home, it is situated just 35 minutes away from Singapore, via ferry from the Tanah Merah Ferry Terminal.
It is a swift and comfortable ferry ride and upon arrival, Montigo's concierge meets us with a private car to whisks us away to the resort, which is just five minutes away from the Batam ferry terminal.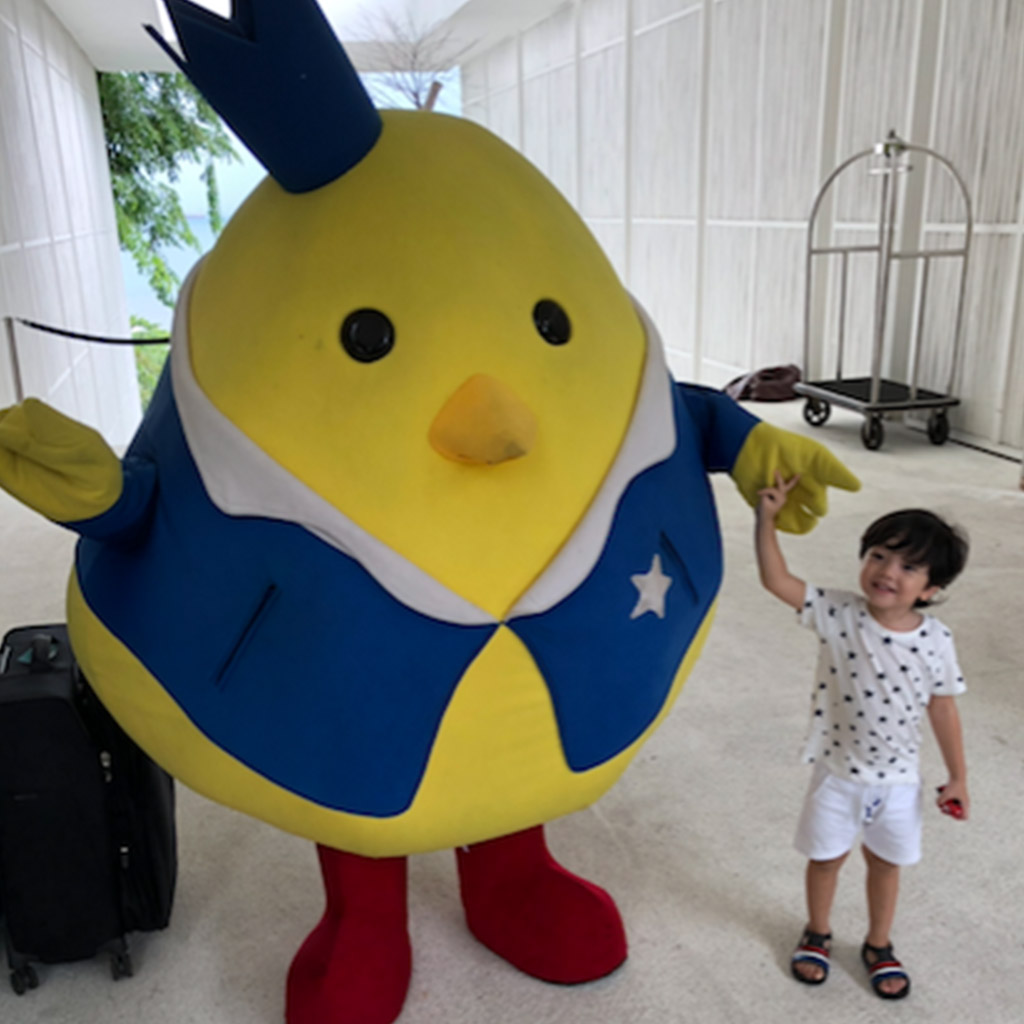 We are warmly welcomed by the friendly staff and the resort's mascot, a chick named Tilo; my three-year-old, Zyah, is squealing with glee – our relaxing weekend is looking good already.
The resort boasts over 100 villas of varying sizes, from cosy one-bedroom villas (perfect for couples) to luxurious five-bedroom villas (these are situated closest to the seafront) with their own private compound; each have their own private plunge pool.
It's a short buggy-ride  (a favourite part of the stay and my son's daily pleasure) to our three-storey villa. We are pleasantly surprised at the spacious, modern and well-designed villa that houses two bedrooms, a private lap pool, a kitchenette and a rooftop cabana for basking.
The expansive resort has a wide range of facilities catering to travellers of all ages, including a trendy beach club blasting the latest hits, a sprawling two-storey kid's club, a full-service spa and restaurants.
The staff reminds us that the resort has lots of daily activities lined up for guests. These include fishing, a tour of the mangroves, a vintage car tour around Batam and of course, water sports.
Since relaxation is our agenda, we settle for archery lessons; and very importantly for the kiddo, activities at the resort's Tilo Kids' Club. A spacious enclave, it boasts a water playground, an indoor ball pit, tv and games room, as well as crafts corner. Child-minding services are available so parents can entrust their precious ones to qualified caregivers while exploring the resort. Activities for older kids (six and older) include swimming, beach volleyball, tennis; younger ones can join in the arts & craft and cookie-baking classes.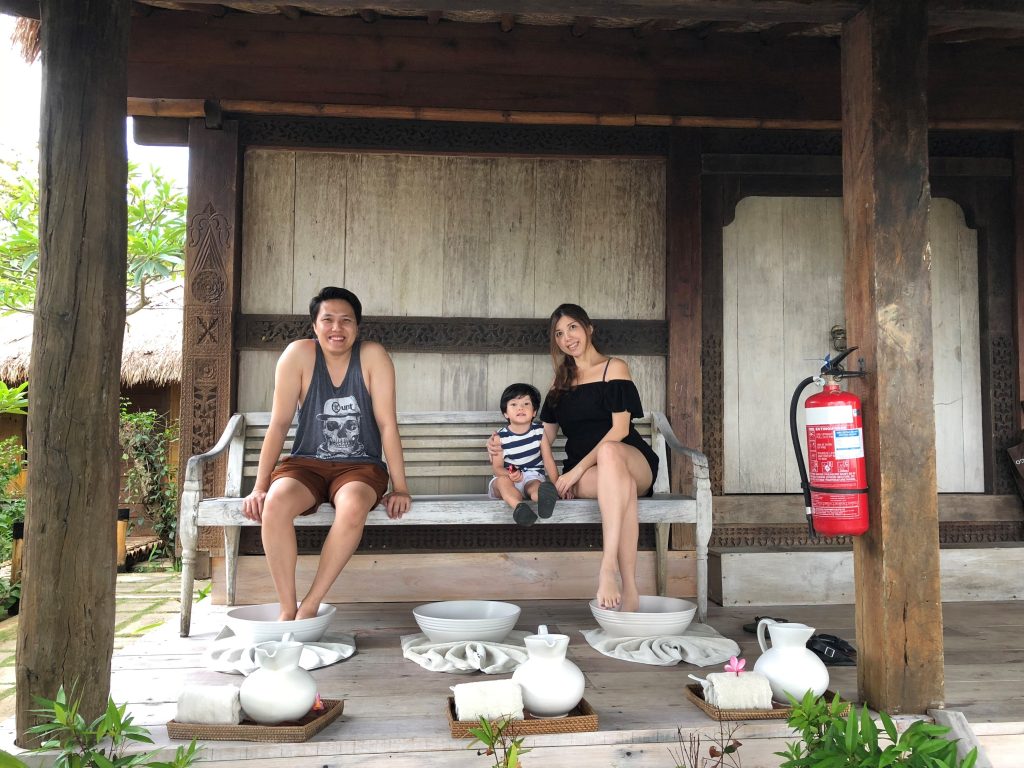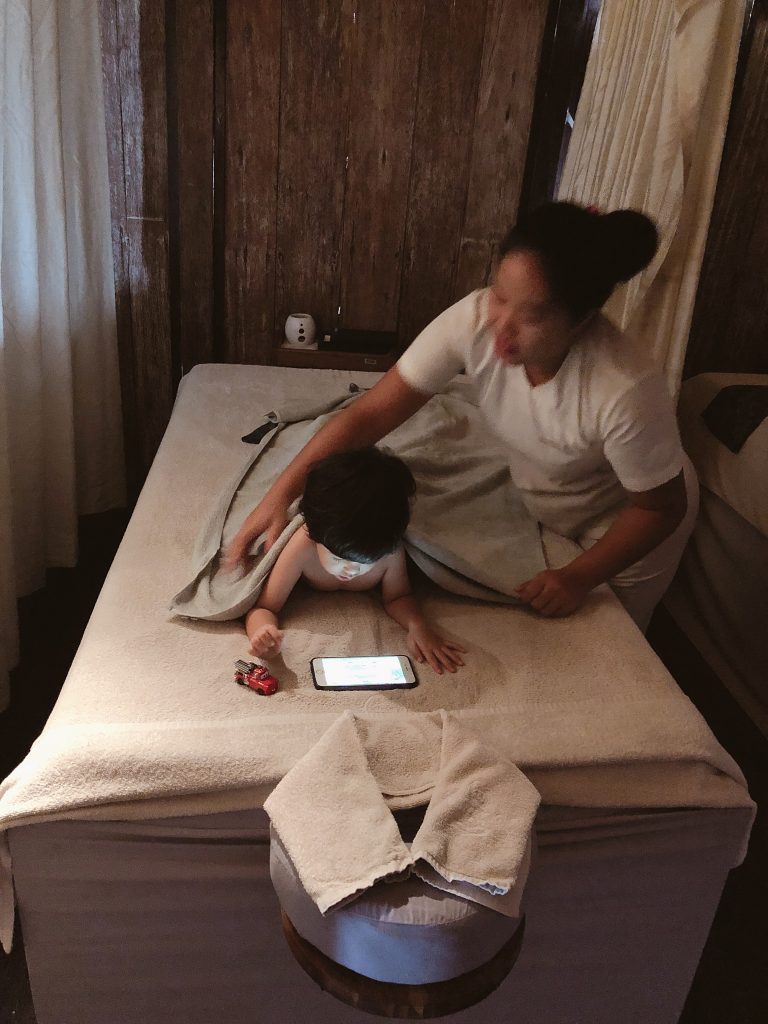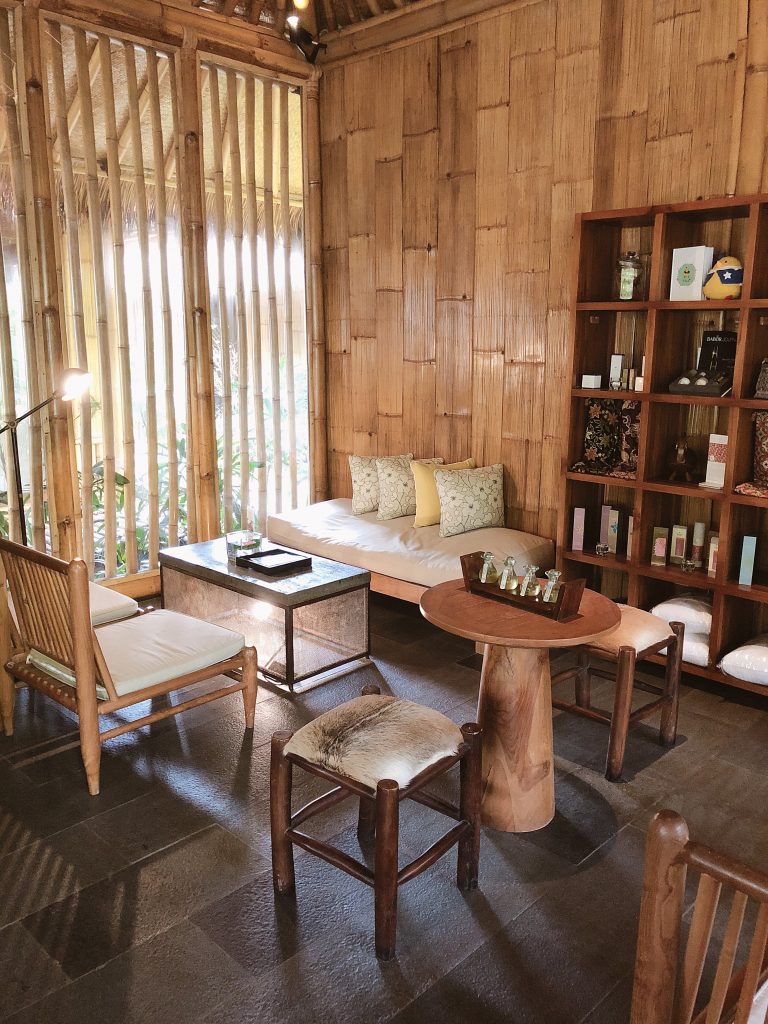 No relaxation is complete without a spa visit. We bravely book in for a family session at The Montigo Spa. Zyah, is fascinated by the rustic Sumatran huts where the treatments are done. Spa amenities here include a steam bath and plunge pools where you can have a quick swim or just cool-off, and there is also a library.
Since I am in my third trimester, the spa therapist recommends a relaxing prenatal massage with grapeseed oil to nourish my skin. My husband opts for the signature Montigo massage to relieve muscle tension and aches; and Zyah gets a chocolate scrub. As natural-ingredient spa products are used in the treatments, they are ground just minutes before your appointment to retain the efficacy of the oils during treatment. 
Zyah is a little hesitant of the chocolate scrub initially but is soon distracted by a modern tablet – no shame about using gadgetry for assistance here. Our family spa experience is better than I imagined and that night, sleep comes quickly for all.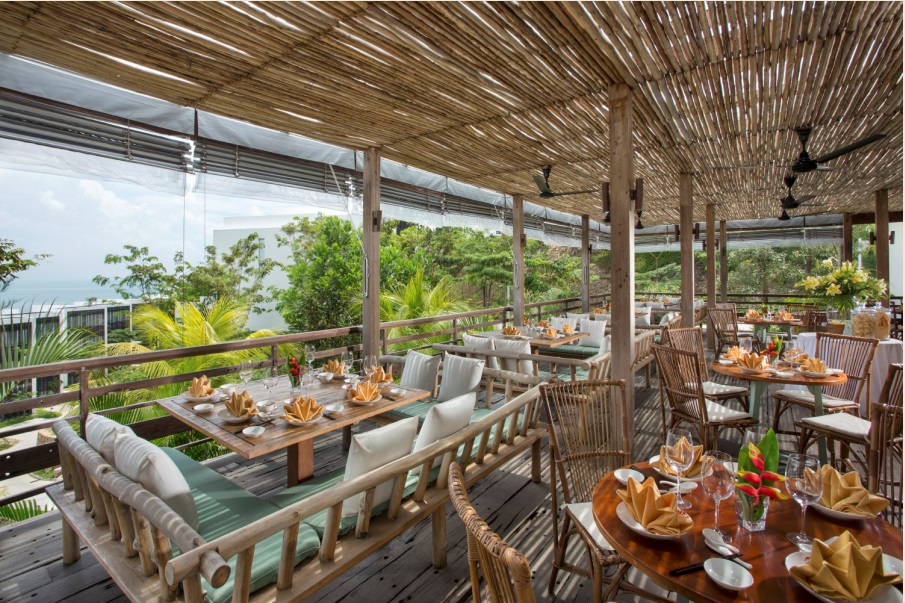 The daily breakfast at Tadd's is welcome sustenance for any family. Serving local, Asian and Western comfort foods in a relaxed, semi al-fresco, poolside area, it's all-day dining here. We love the cafe's contemporary spins on traditional favourites so much, we never leave the resort to look for food elsewhere
There is also Pantai, the intimate kelong-style seafood restaurant, overlooking vast greenery. Here, you can choose from an extensive menu of Chinese dishes. Tip: Have an early dinner so you can also enjoy the sunset at the same time.  
 TIIGO beach club is where we relax in the day and you can have your pick of shaded outdoor loungers or cabana beds. To indulge tastebuds, there is a comprehensive drinks menu featuring over 50 tempting cocktails and signature spirits, served alongside a selection of delectable bar bites. At nightfall, the resident DJ takes to the decks, transforming the space into a dance spot.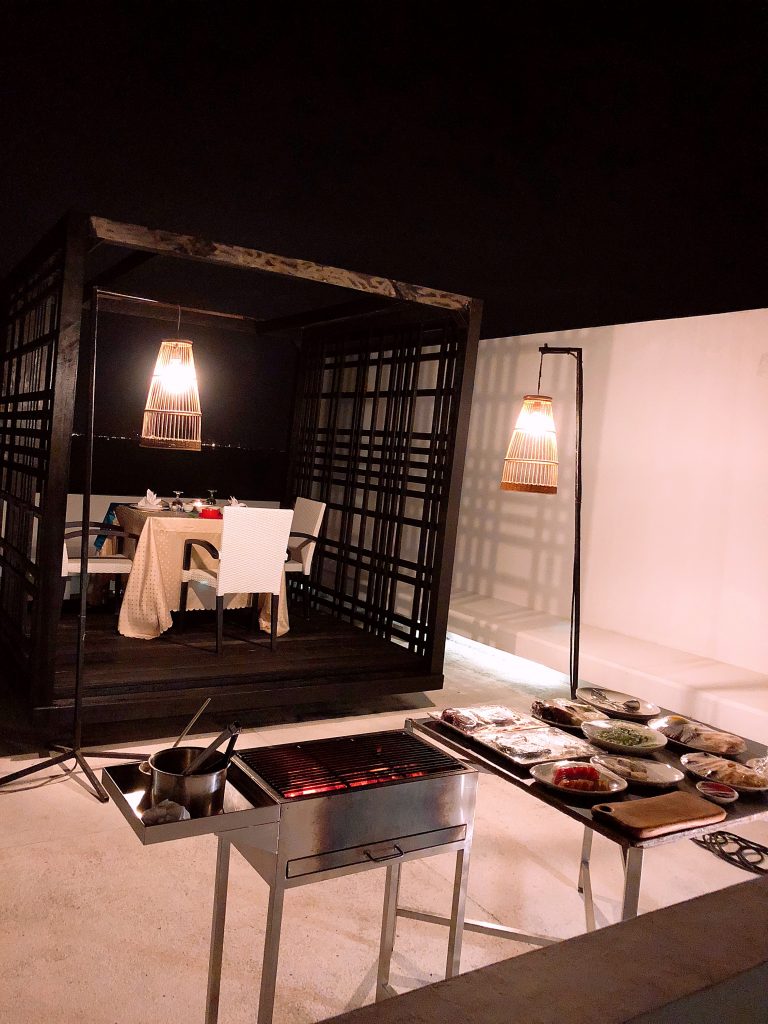 While the resort has many activities to offer, some may like to just kick back in the privacy of their own villa. On day two, we opt for an in-villa rooftop BBQ dinner, after yet another family swim in our lap pool. The attentive resort staff sets it all up and our food is barbequed on the spot – no fuss, no muss, and very delicious, BBQs should always be like that. 
When it is time to leave, all of us drag our feet. Zyah innocently asks if we can stay another day but alas, duty and school calls. I am sure however that we will be returning soon because this is truly the perfect quick escape.