Looking for your next activewear outfit? This Fitspo July, the Mummyfique team puts on activewear from homegrown brands and reviews them according to their style, practicality and support.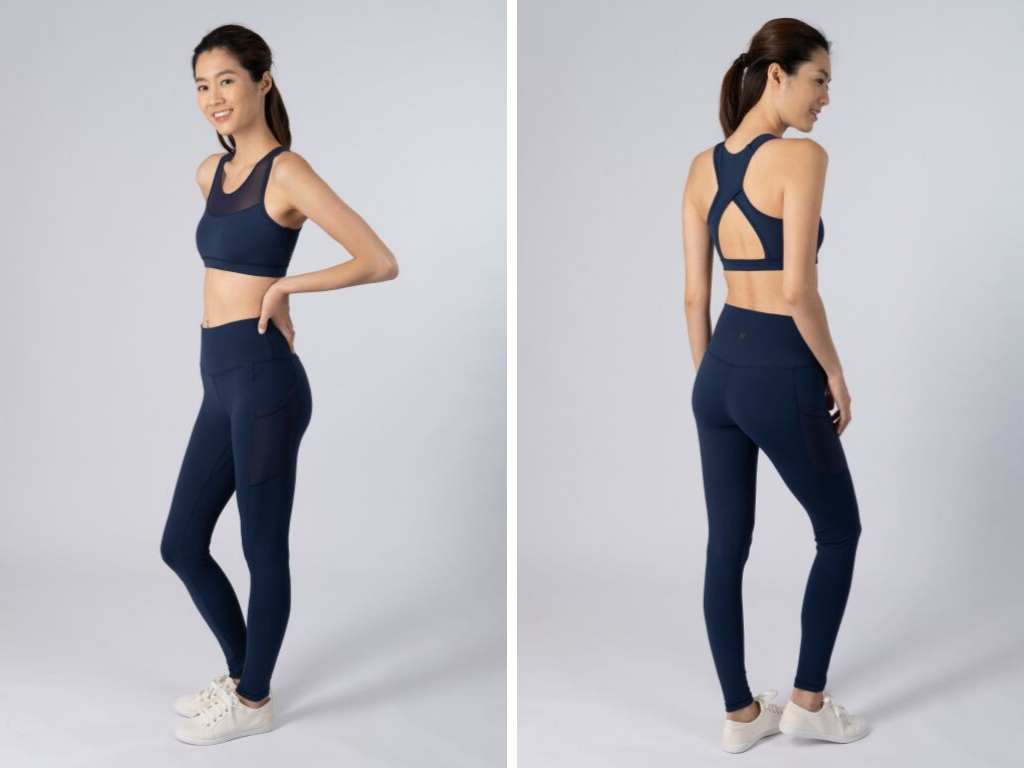 Items we tried:
Don't be fooled by the brand name because Yumi Active is uniquely Singaporean. Yumi, which means "abundant beauty" in Japanese, boasts a collection of exceptionally gorgeous activewear. Other than common activewear designs, its local-inspired leggings feature beautiful prints such as Peranakan, Vanda Ms Joaquim, Mehndi and Sarong Kebaya. 
What's more, its outfits come with anti-microbial finishing that hinders bacteria growth. The four-way stretch technology imbued in its fabric ensures that you don't ever need to worry about splitting your pants. Yikes. 
Altogether, the entire ensemble fit snugly on our bodies without being restrictive. The material used for each piece is very comfortable and breathable. We appreciate how the Sleek Racer Sports Bra offers adequate chest support without being too restrictive. The inner bra lining is soft and doesn't chafe. After working out, the band on the underbust was moist but the skin underneath remained dry.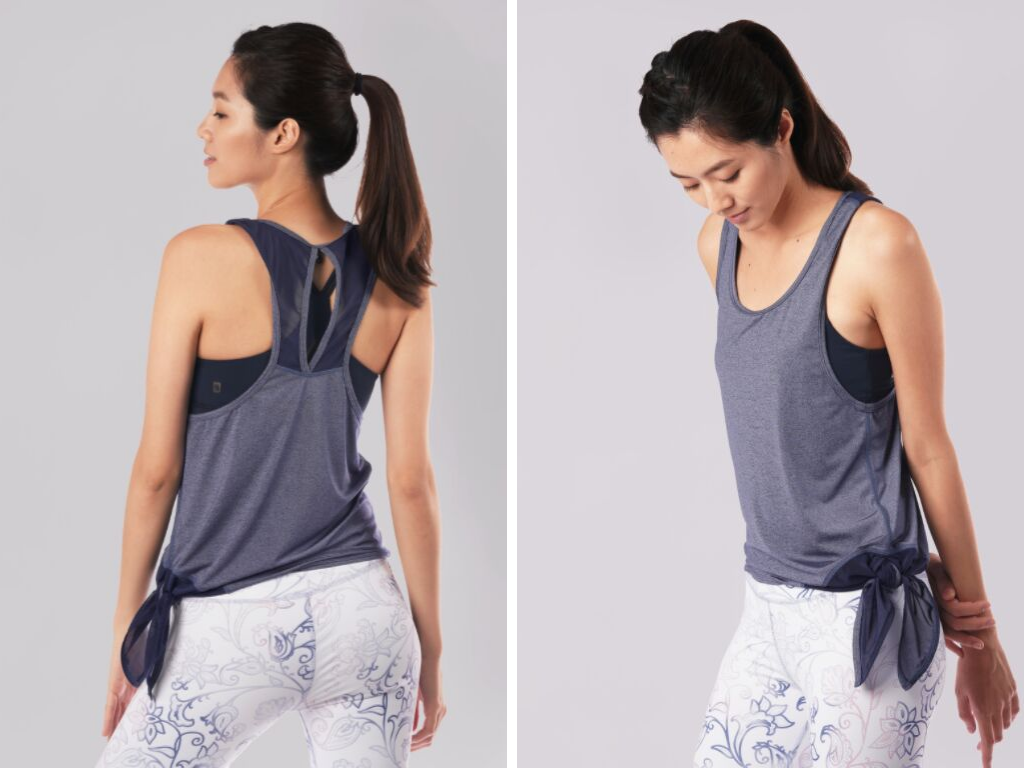 Yumi Active's activewear is amazing in its moisture-wicking quality. During our workouts, the uncovered skin feels hot and clammy. However, the skin covered by the activewear feels dry and cool after our perspiration evaporated.
Furthermore, we tried the Kanso Active High Waist Leggings at our recent Muay Thai class, and it lasted through a series of roundhouse kicks and squats. It tucks in excess bulges on the tummy and waist while providing a gentle lift on our tushes. As a bonus, we loved the side pockets, especially useful when exercising outdoors. 
The Dreamer Mesh Side Tie tank top is lightweight and airy. It comes in a neutral stone blue shade that complements most bottoms and can even be worn out on the streets. Prevent any accidental flashing during vigorous movements by tightening the tank with the side tie.
Items we tried:
Unlike other local brands on this list, we love how Funfit contains a diverse range of apparel for various needs in its label. Aside from activewear, Funfit also has a wide selection of lovely and chic swimsuits for women, men and children alike, so you can find outfits for the gym or water theme parks for the whole family.
Upon trying the outfits, we noticed that Funfit's activewear is rather body-hugging. The Intensity leggings were very supportive and tucked in all our wobbly bits during workouts.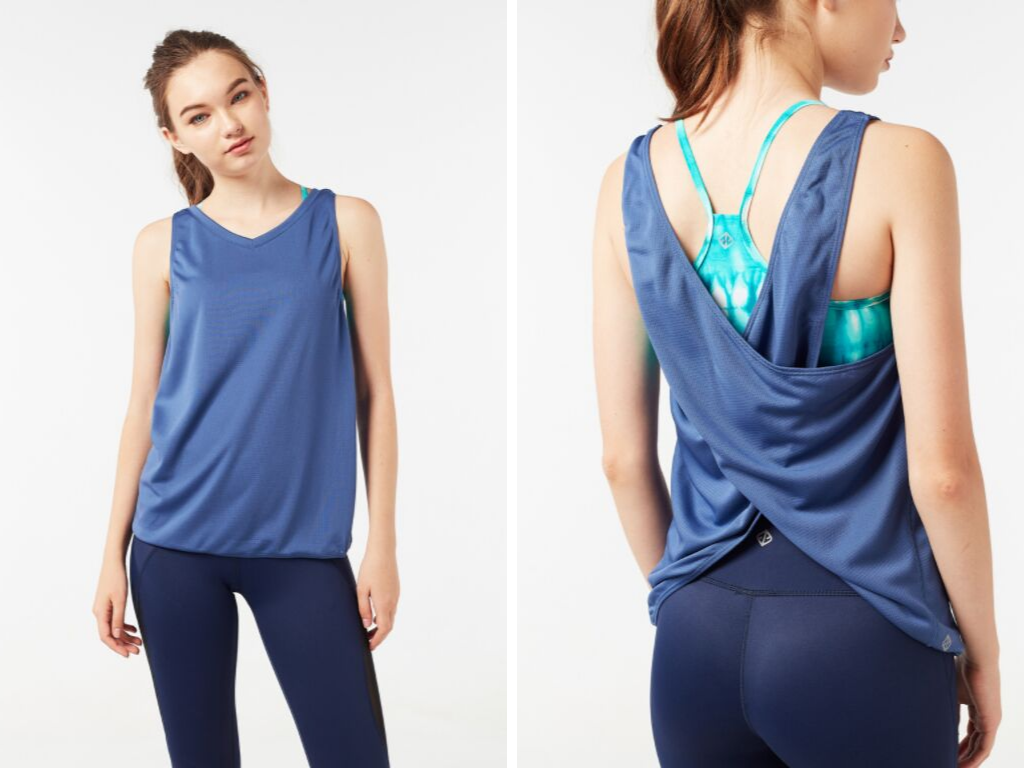 Even though the sizing fits snugly, it didn't hinder us from performing yoga stretches, intensive Muay Thai kicks and outdoor HIIT. The material kept us cool amidst the heat and movement.
Additionally, the Batting Cross tank top is a cute top for exercises. Its bold open-back design allows gentle breezes to cool off our sweat during workouts. And hey, business at the front, party in the back, people. This design, paired with a sports bra, is wearable enough for daily wear.
One thing to note is that Funfit's sizes to tend to run small, thus do size up. Despite that, we'd definitely wear Funfit's activewear in future workouts or even on the streets as athleisure.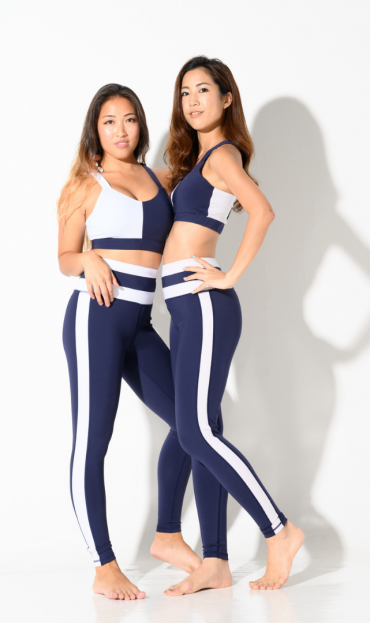 Items we tried:
Help champion causes by UN Women and AWARE, two non-profit organisations that Lyaya by FJ supports, by purchasing activewear from them. Lyaya by FJ's activewear boasts affordable and top quality apparel without revealing any visible logo for a cleaner look.
Once we tried the Vibe activewear set, we liked its comfort and versatility. The material adequately absorbed our perspiration during workouts without leaving the fabric soggy and uncomfortable. 
For an athleisure look, pair the set with a jacket or top and sneakers. The leggings are stretchable and held up pretty well against strenuous aerial yoga poses.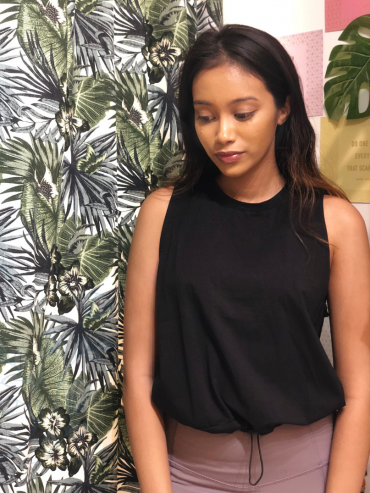 During our workouts, we also threw on a side mesh tank top by Lyaya. The tank top may look rather plain at the front but we love the unique mesh sides and open back. While the armholes are cut fairly low, this just allows you to flaunt the gorgeous design of your sports bra.
Overall, we felt that the tank top is perfect for HIIT and outdoor workouts as it's light and breathable. Finally, it's a stylish addition to our athleisure collection.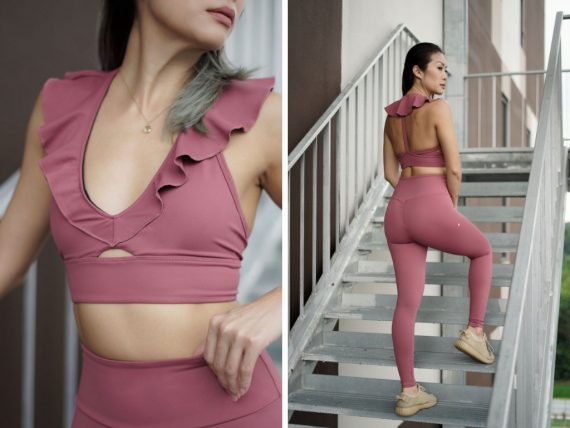 Items we tried:
With the word meaning "End of Strife", Rangoon represents the label's ambition in becoming a strong and positive brand in contemporary times. Rangoon Active is a homegrown boutique label catering to those looking for sleek, stylish yet affordable activewear. 
The sweet plum colour of Rangoon Active's Inda bra top garnered lots of compliments from our friends and colleagues. Suitable for a variety of fitness classes such as yoga and barre, it held up quite well at the aerial yoga class. The matching plum-coloured Fluid leggings were comfy and stretchy while offering great support in our workouts.
If you have difficulty removing your outfit after a gruelling workout, try this set from Rangoon, which was surprisingly easy to remove even after sweating a lot. One of our members accidentally spilled some water on the fabric but it resisted the moisture quite well. The bra top is a great choice for lounging by the beach or for hanging out at a poolside bar, while the leggings would be perfect for an athleisure look.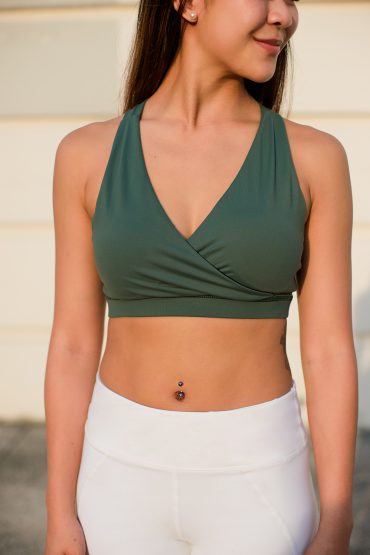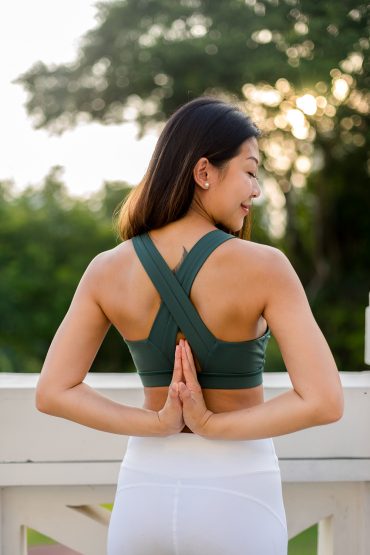 Items we tried:
Founded by two avid sports enthusiasts, FITTA Active is an activewear label that aims to empower women to live a healthier and active lifestyle regardless of age. Not only does it sell a series of active outfits, FITTA Active also offers fitness accessories like yoga mats.
After we tried the Empower Wrap bra, we felt the material was super soft, and the design fits great around the chest, with sufficient support and coverage. Moreover, the Daily tank top is airy and lightweight and also very flattering.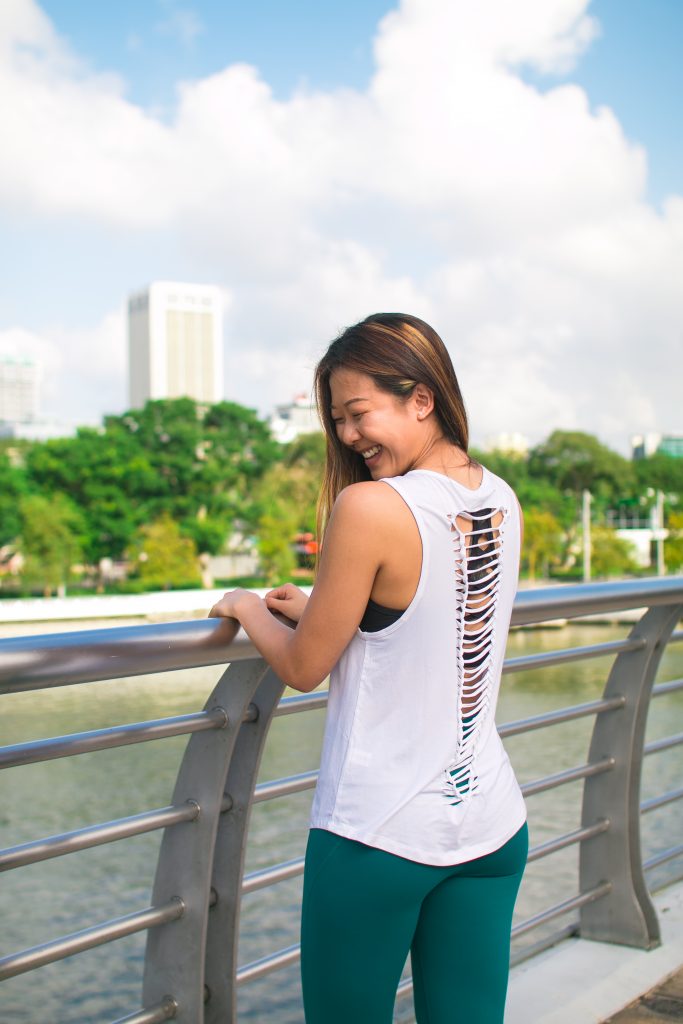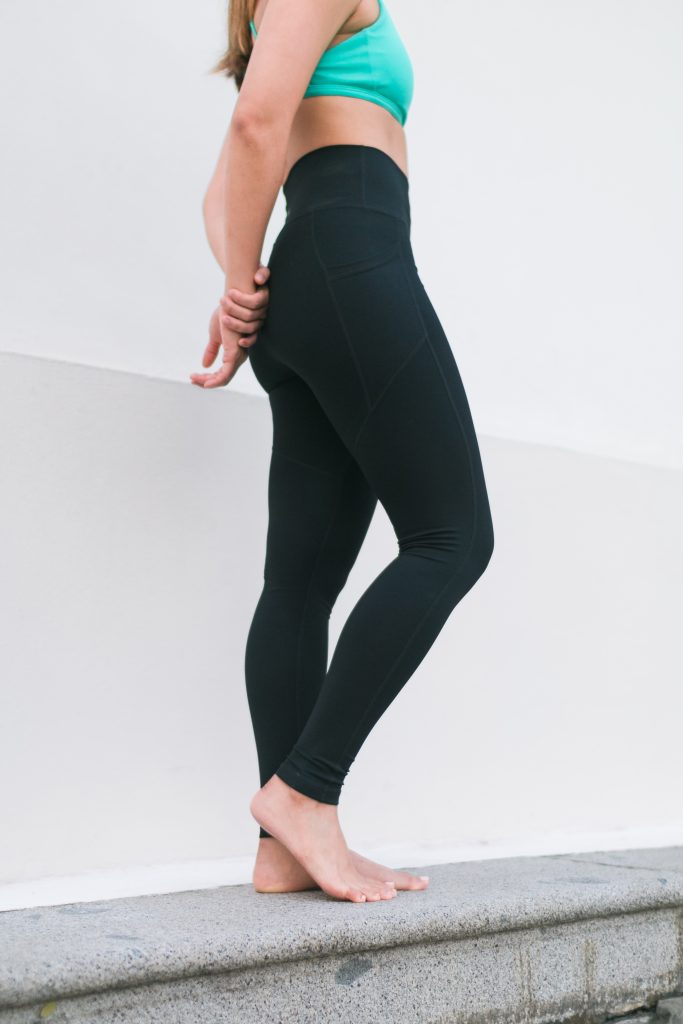 While the Inspire leggings initially felt rough to the touch, it softened after subsequent washes. As a whole, the activewear holds up quite well during our workouts. The material is relatively sweat-wicking and provides light compression during exercises. It is definitely a great choice for low-intensity routines. 
Furthermore, the high-rise design tucks in the tummy well. Extra brownie points for the side pockets, which are deep enough to fit a regular-sized iPhone (like the iPhone 7). This way, you'll always have somewhere to stash the phone and your keys.
Ultimately, FITTA Active's outfit is a great for an athleisure look. It is perfect for a day out at the beach or for a nice picnic at the park.
Get your own FITTA Active outfit at their online store now for 10 per cent off regular-priced apparels, especially for Mummyfique's readers, with the code FITTAACTIVE10. The discount is valid for use until 30 September 2019.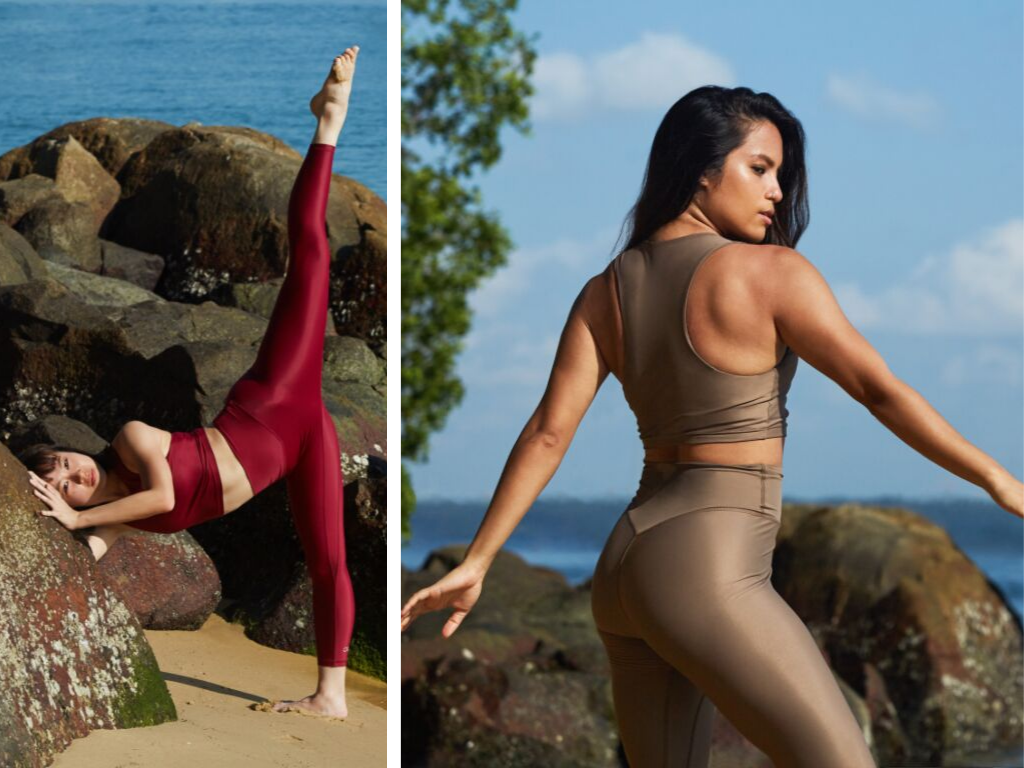 Items we tried:
Rebranding itself as an eco-luxe label, Outfyt is launching its new environmentally friendly collection. Initially, Outfyt intended to motivate modern women to live an active and balanced lifestyle. To tackle the problem of plastic waste, the local brand has decided to replace all its activewear with sustainable fabric by 2020. 
Outfyt's new eco-luxe collection is made from ECONYL® Regenerated Nylon or virgin quality nylon yarn. This yarn is made by recyling nylon waste produced from carpets, fishing nets and fabric scraps.
Sage Leggings
Initially, we were worried how the activewear would hold up during workouts as the material felt really thin. When we tried them on, we felt the fabric is soft, smooth and easy to move around in. We do recommend wearing seamless undies to avoid the dreaded visible panty line though. 
Additionally, taller ladies might find the 7/8 length to be short on them – closer to a three-quarter length. Workout-wise, the really stretchy material is great for medium-impact workouts. Another thing we noticed about Outfyt's activewear is its great moisture-wicking properties, where the activewear stayed dry and comfortable.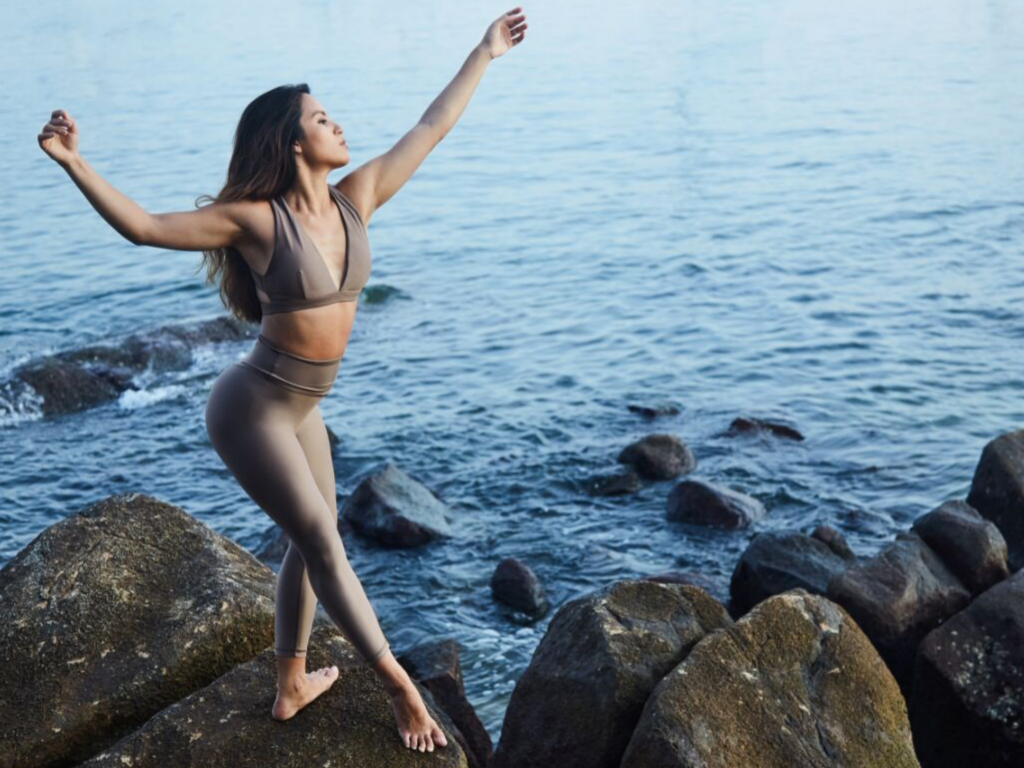 Lilly V 2.0 Bra
Other than the Tula crop top, we also tried the Lilly V 2.0 bra from Outfyt. Firstly, the wine-coloured activewear offered a nice pop of colour in the yoga studio. Not only that, the material is ultra-stretchy and smooth. However, we did feel a little self-conscious wearing this as the design showcased every curve of our bodies. We suggest wearing a tank top over, or looking for other options if you want to be more conservative.
The Lilly bra's design is unique, stylish and sexy – definitely not for the faint of heart. Should you be particularly well-endowed, the open back design has sufficient hold and support. Additionally, the Lilly bra is great as loungewear – style it with a loose maxi skirt or pants, or under a jacket or hoodie, or even as athleisure.