They are our pillars of support, in good or bad times, and deserve a salute for their unwavering love. Three women share with Mummyfique, what their mums have taught them. By CRYSTAL CHAN
Unfailingly dedicated, our mothers are like a shining beacon in the storm, always there to guide us safely back to harbour. They keep us grounded and are our moral compass and constant cheerleaders. Three women – sports and television host, Kelly Latimer, singer, Aarika Lee and entrepreneur Cheryl Wee – discuss their relationships with their mother, and share with us the important lessons their beloved Mums have taught them.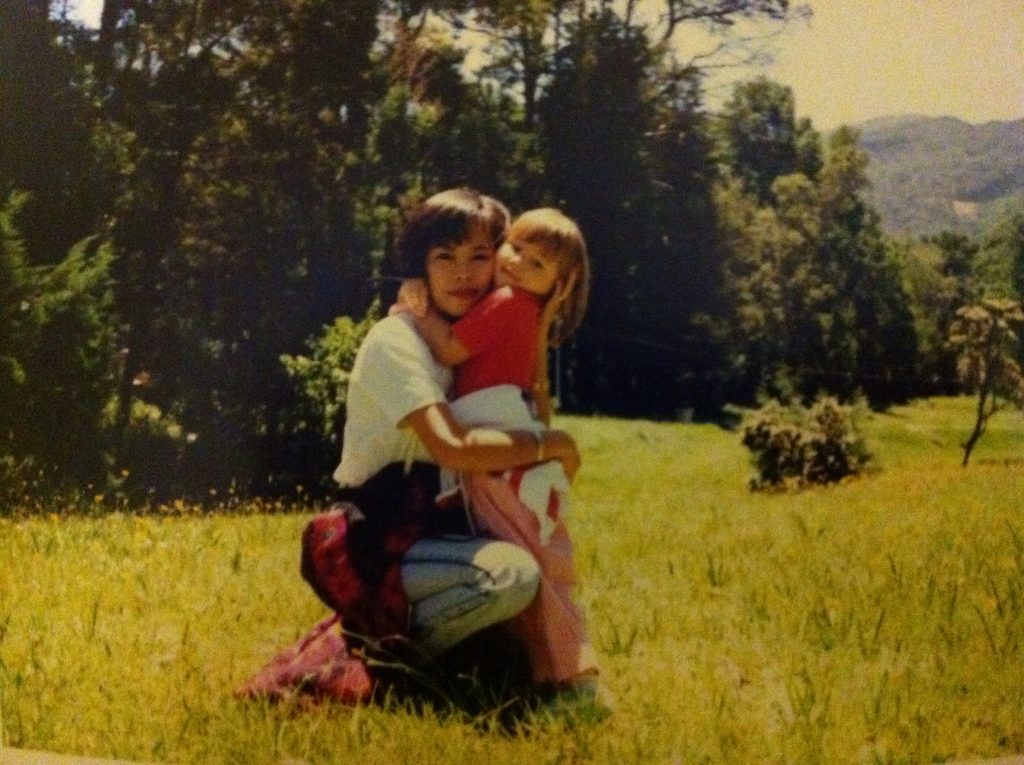 Kelly Latimer, sports TV host and vocal talent
Like most of us, Kelly Latimer went through a period of teenage angst – emotional ups and downs that would cause a fissure between her and her mother, Jun Wong, a lifestyle coach.  It took Latimer leaving for university in Australia, to better their relationship. 
Being alone overseas, having to settle into a new environment, was an awakening of sorts for Latimer. Suddenly a whole lot of responsibilities are cast on you. Things that you often take for granted became the necessities for survival – like cooking for yourself.
Latimer found herself having to cook. One day when she was making a meal for friends, she realised she was clueless about the difference between old and young ginger. She made a distress phone call to her mother, and that was the turning point in their strained relationship. Suddenly there was a common interest to bond them.
It steadfastly grew into long discussions of "what to eat for today?" and "how to prepare the ingredients?", and it tugged on previously ignored heartstrings. Overnight, the threads between mother and daughter got wounded tighter.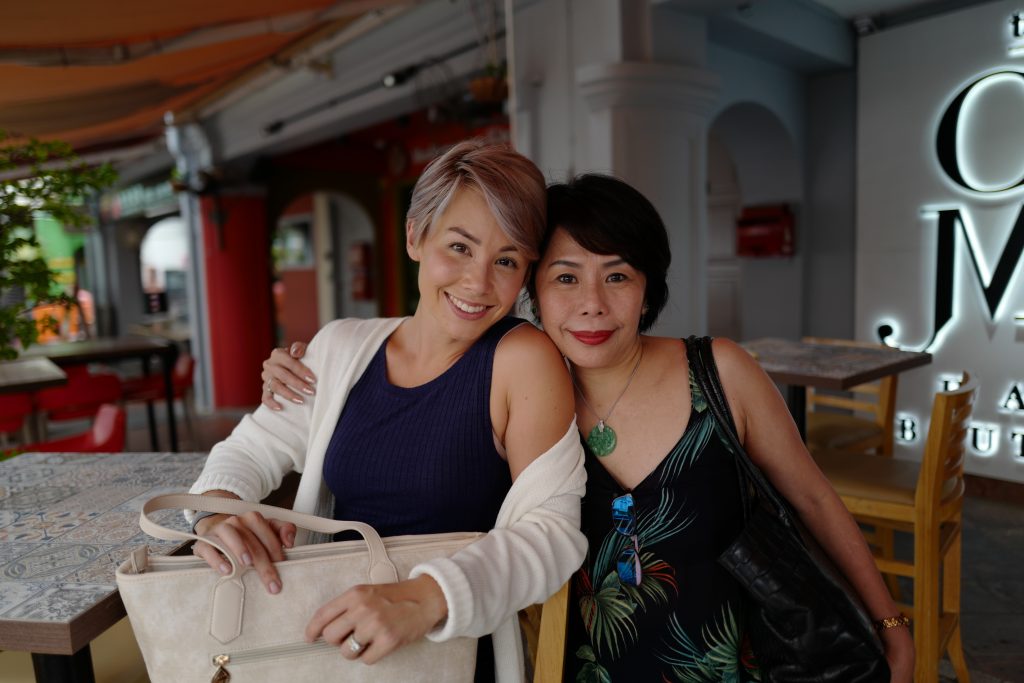 But it was when Latimer herself became a Mum, that the duo formed an unbreakable bond. The glue that melds them together, says Latimer, is their common and unreserved love for Latimer's daughter, Sienna. Being the backbone and "mother hen" of the family, Latimer describes her mum as someone who would never let anyone have the chance to hurt her loved ones. Latimer recalls her mother telling her: "Don't let them knock you down" – a maxim Latimer lives by till this day. 

Kelly's mum looks more like her older sister than her mother, that it turned our heads. Latimer laughs and says we're not alone. Of her mum's youthful counter, her daughter shares that Mum is deadly afraid of pigmentation and would rather stay home than go out. When they are out, Mum barks orders to everyone to slather on copious amounts of sunblock. This command has been iterated so many times, it's now permanently etched into their minds. 
Another quick beauty and budget-friendly hack that Mum also taught her is to rub a piece of ice over the face to tighten pores. Looking at Latimer's radiant presence, we think Mum has taught her well.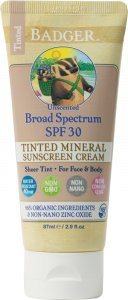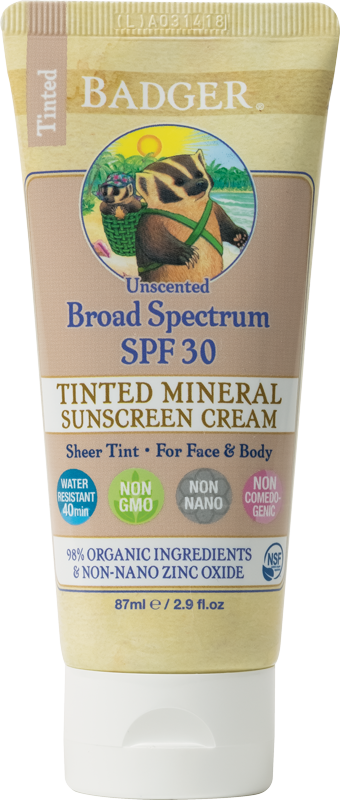 Badger Tinted Mineral Sunscreen Cream, $37.50 (available exclusively at Unity)  
Good for the body, yet comfortable enough to be used on faces, it provides broad spectrum coverage – SPF 30 – and doesn't leave skin with a pale cast. The non-comedogenic and hypoallergenic sunscreen is great for all skin types, including sensitive skin, and is water and sweat-resistant. We also like that it is tinted to give complexions a pretty boost.
Sukin Hydrating Mist Toner, $15.90
Not keen on an icy freeze? Then try this alcohol-free toner to tighten pores. This cooling spray has chamomile and rosewater that aids in soothing and toning tired skin.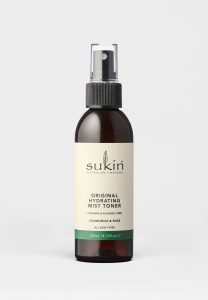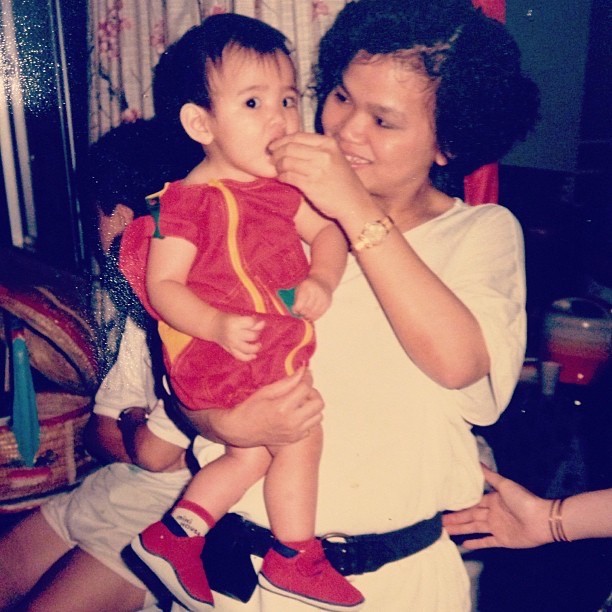 Cheryl Wee, entrepreneur
Her mum's tenacious attitude is what Cheryl Wee admires greatly about her mother, Jean Yip, hair, slimming and beauty doyenne of the Jean Yip Group. It inspires Wee to pull through whatever struggles she experiences in life.
Taking after her mother's footsteps in beauty wellness, Wee is the proud owner of Cheryl W., a wellness and weight management centre, dedicated to better the lifestyles of modern, independent women.
"To persevere on, no matter what," is the most important advice Yip had imparted to her daughter at a young age. She told Wee how integrity and tenacity, which comes after perseverance, will set her apart from the crowd, for life.
A career-minded woman, Yip has worked tenaciously alongside her husband, Mervin Wee on their family business, for as long as her daughter remembers. Wee recalls the unending days and nights, 14 hour-days day, every week when her parents worked non-stop, breaking only for two days during Chinese New Year.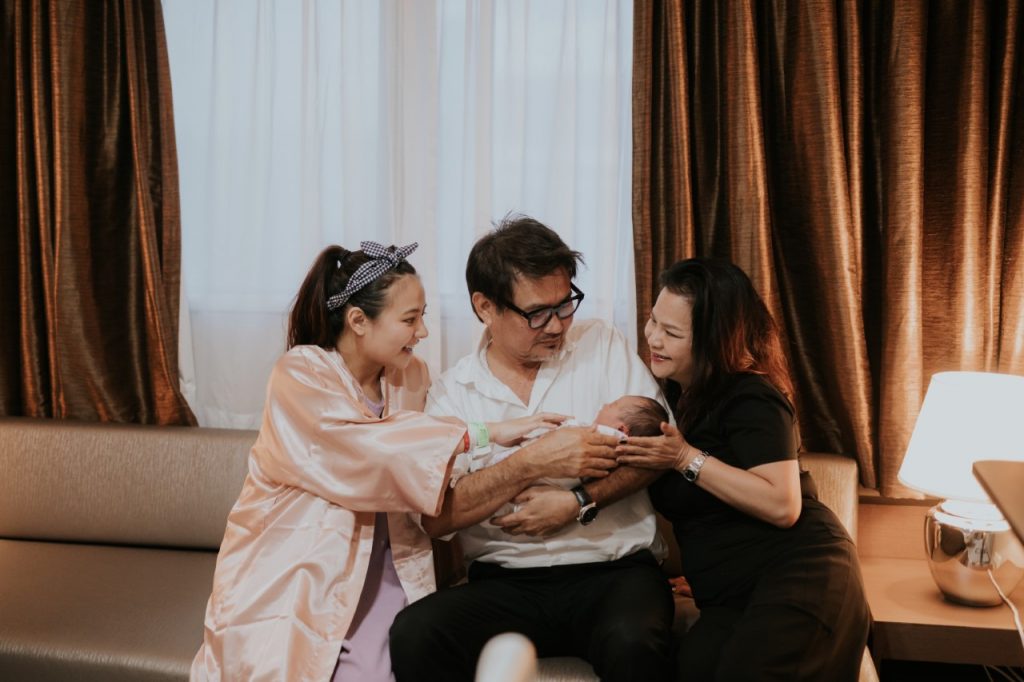 One might think that a mother who continuously strives for excellence and success in her business, is distant from their children. In the business, Yip's long hours are legendary, tolling even when she was pregnant with Wee and her siblings, "right up to the point where she bled and went into labour", shares Wee.
But you would be wrong, says Wee, proudly of Mum. Wee's mother takes the cultivation of good character in her children very seriously and is there for every milestone in their lives.
Wee elaborates: "My mom was very strict. Perhaps it's because she doesn't have much time with us, hence she needed us to be such to make sure we don't grow up wrongly." 
Despite her busy schedule, Yip is adamant she goes to the market a few times every week to purchase the freshest produce for her children.
A firm believer of nurturing a healthy body with good ingredients; it's a belief that Yip won't compromise. Wee cites her chronic eczema condition as an example. She's had it almost right from birth all the way to her early 20s. Although by watching her diet vigilantly and going for regular detox treatments, it has cleared up significantly. Still Mum habitually prepares nourishing soups for her. These loving tonics have barley, white fungus and almond and the concoction is beneficial for your beauty. White fungus is said to keep the skin young. 
Of her favourite beauty tips, Wee says besides a gentle moisturiser and sleep masks, it's definitely a skin-loving bowl of white fungus cooked with Chinese pear, red dates and goji berries, cooked by Mummy dearest.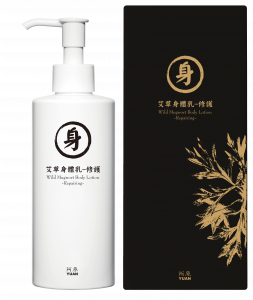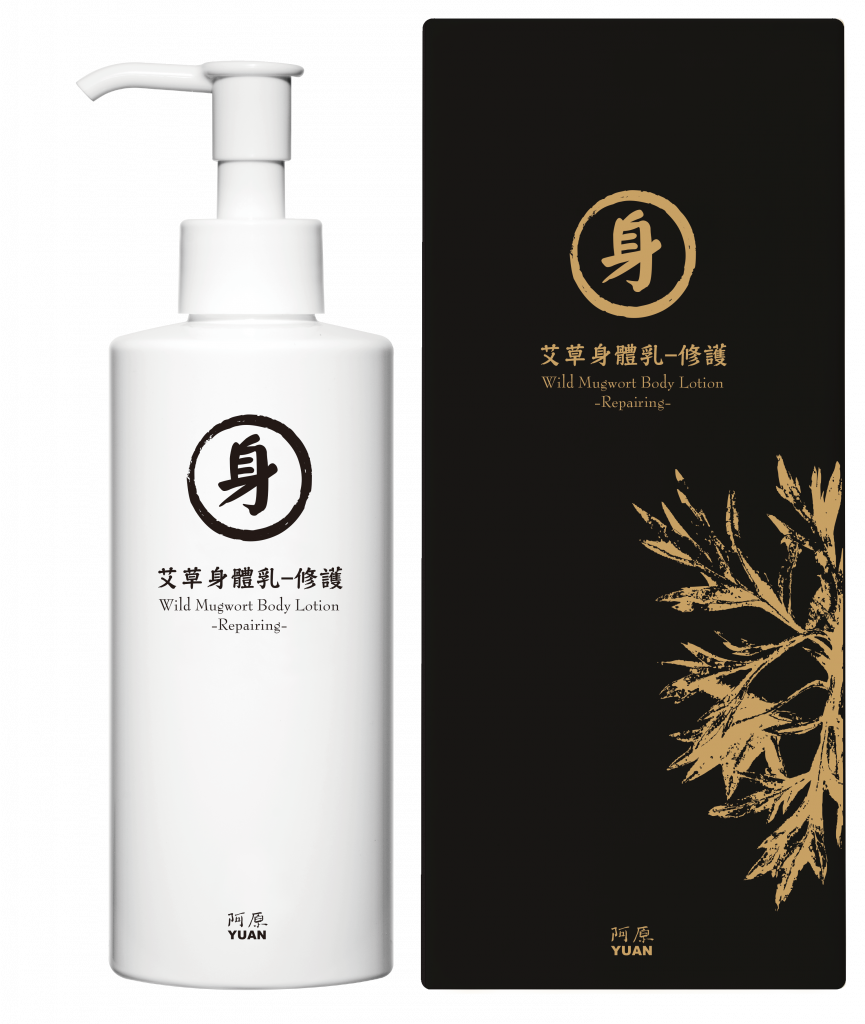 Yuan's Wild Mugwort Body Lotion – Repairing, $99 (available exclusively at Unity)
Suitable for skins with eczema, this body lotion taps on healing wild Mugwort extracts, plant essence, and natural oils like olive and avocado, to calm sensitive and inflamed skin.
 
QV cream, $15.45 
This emollient cream that helps to seal in natural moisture by acting as a protective barrier for skin. The low-irritant formulation is pH balanced, and free of fragrance, colour and lanolin. Gentle enough for babies, perfect for those with dry, scaly skin, eczema, psoriasis and dermatitis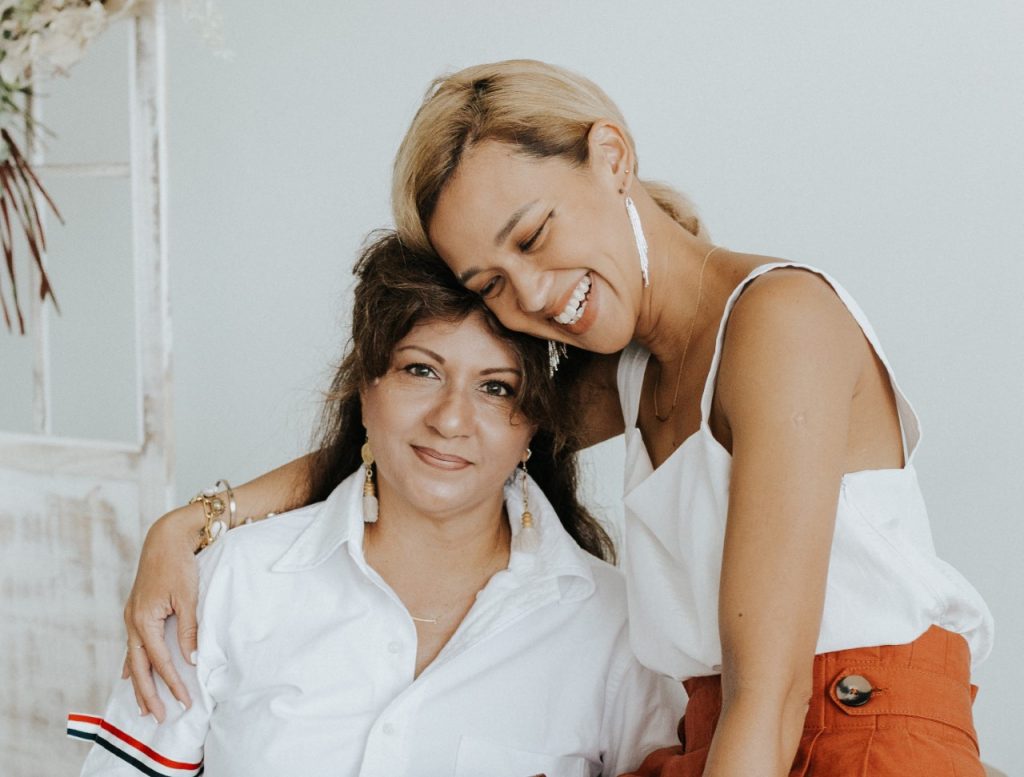 Aarika Lee, singer and marketing director  
"Warmth, love and security", are three words Aarika Lee uses to describe her mother,  Carolyne Sandosham, an oil industry operations officer turned homemaker. She is "inseparable from Mummy."  
The bubbly multi-hyphenate juggles several hats. She is the singer of her band, The Next Movement, the marketing director at branding agency, Elementry Co; and a mother to two young children. She is also one of the founders of Life Beyond Grades, a parent initiative to provide our kids with a more well-rounded education that goes beyond academics. Yet she always finds time for Mum.
Sandosham is the modern day superwoman. Her husband had passed away when Aarika was 11, and the latter tells that Mum always selflessly provided for her children without expecting anything back in return. 
Lee remembers: "She was our rock and has never wavered over the years. Who we are today is because of her immense love and support for everything we wanted to do. I know she's sacrificed a lot for us, but has never once made us feel that."
When asked about her growing up years, Lee fondly looks back on her childhood and shares: "I was very close to my mum. I always thought she was the coolest and kindest person". The profound admiration for her mother isn't lost. Lee calls her, "the sunshine on a rainy day"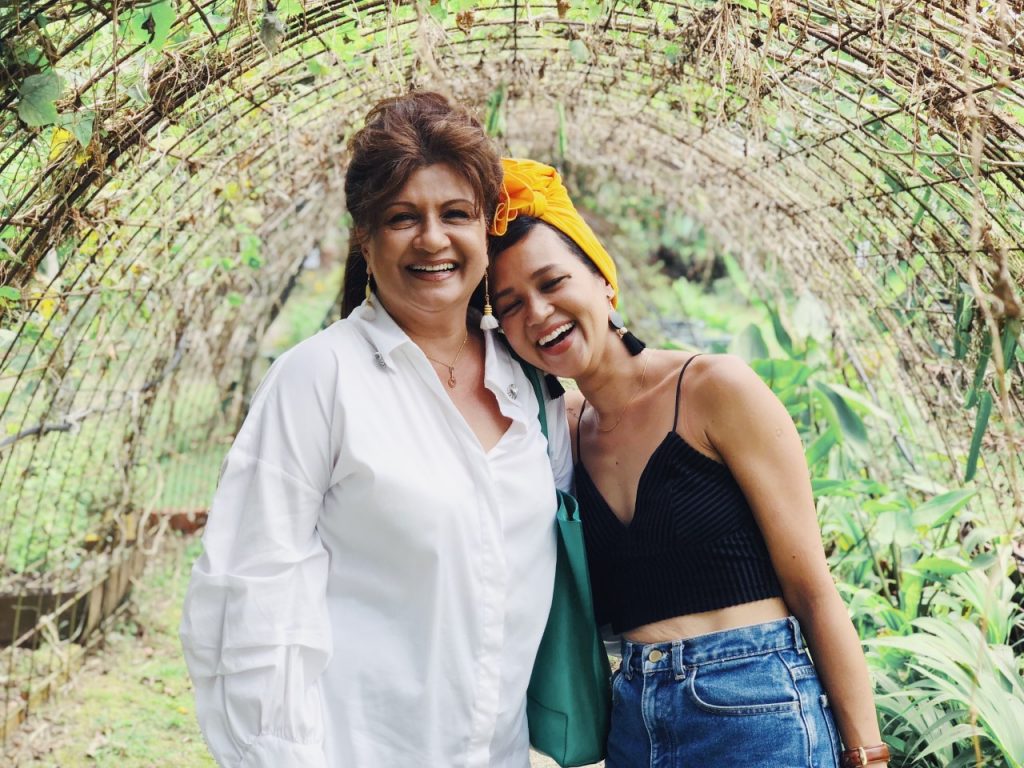 We can see why, especially when Lee tells us this sound advice that Mum imparted: The most critical mentality to have in educating children is to understand their differing personalities and interests. Children learn and grow in a myriad of ways. It takes a conscious effort and humility to see through their eyes and customise learning methods to help them grow. This is the doctrine Lee now adheres to with her own brood. 
Now all grown up, Lee is still as close as ever to Mum, to the point of sharing makeup and lip colours. Both too, have dry skins, so they are always trading beauty tips.
One tip that Lee shares, is prepping her dry skin with serums and facial oils, before applying a light layer of concealer. She also goes for neutral shades in her daily makeup routine – no thick cake of foundation for this girl. Judging from her girl-next-door gorgeousness, she's got the formula down pat.
One beauty wisdom from Lee's Mum that we can all adopt: Listen to your body and get sufficient rest. After all work can wait, but you cannot catch up on the lost time with your loved ones if you go down.
Yuan Bi-phase Serum Concentrate-Moisturizing, $55  (available exclusively at Unity)  
Return a healthy glow to dry, fragile skin. The anti-ageing serum betters skin absorption. With its perfect mix of 4:6 face oil and plant extract water, it improves hydration and radiance, and smoothens out fine lines too.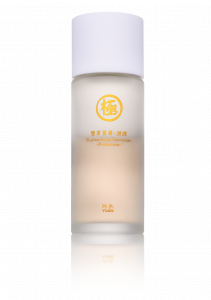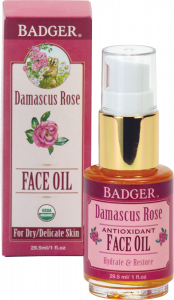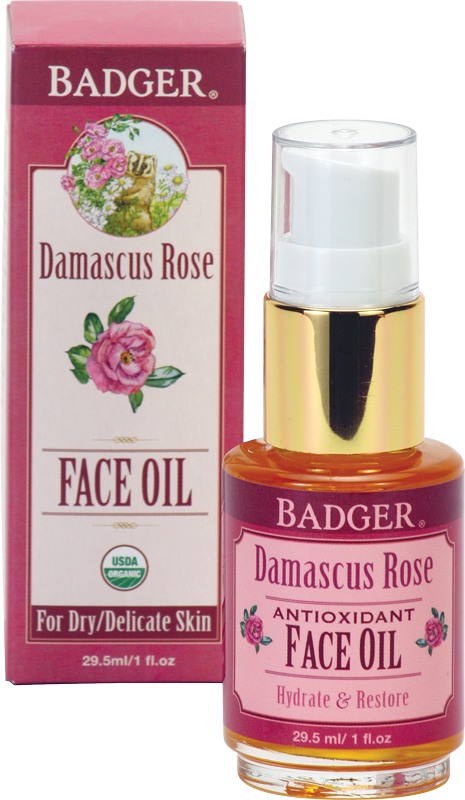 Badger's Damascus Rose Antioxidant Face Oil, $27 (available exclusively at Unity) 
Non-comedogenic, the certified organic blend of precious plant oils is a thirst-quencher for parched and sensitive skins. It also helps to reduce the appearance of fine lines. The uplifting floral blend features Damascus Rose essential oils, a concentrated extract of rose blossoms that are handpicked at dawn and steam distilled the very same day. 
Physicians Formula Shimmer Strips All-in-1 Custom Nude Palette for Face & Eyes, Warm Nude, $29.90
This value-for-money compact is all you need for faces. It is eyeshadow, eyeliner, bronzer, blush and highlighter in one, and has a mirror and applicators included. Dermatologist approved, non-comedogenic and paraben-free, it gives faces a pretty glow that is flattering, not shiny.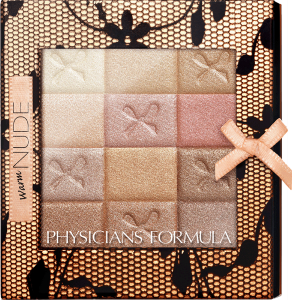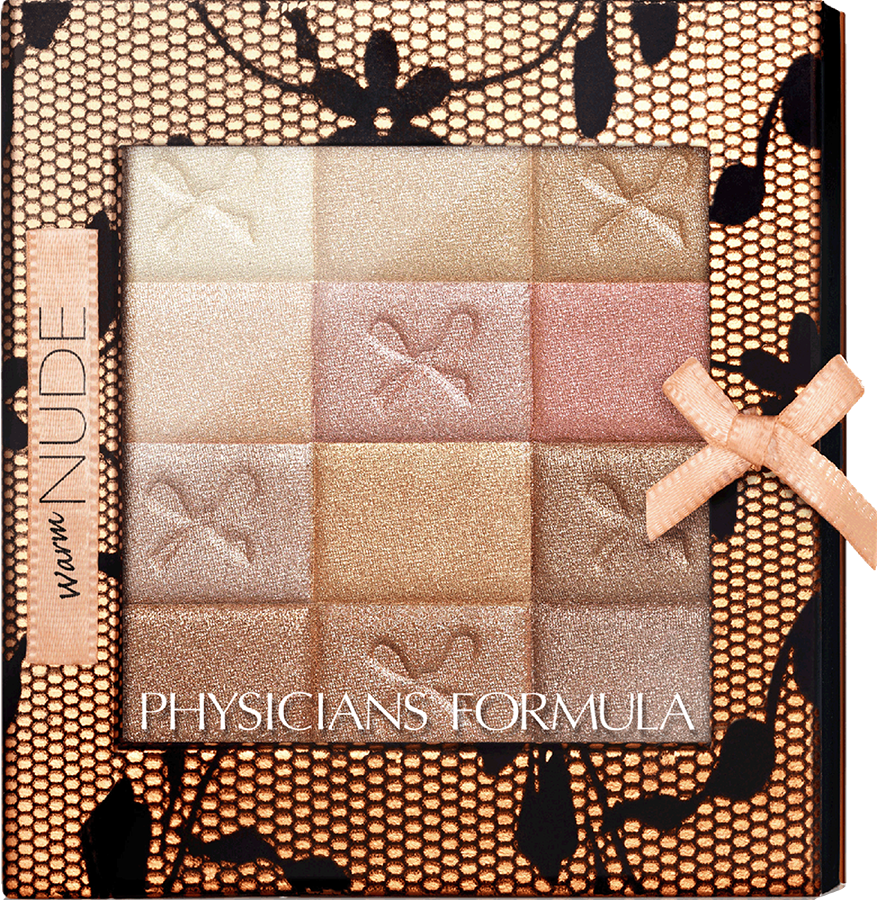 Physicians Formula The Healthy Lip, $22.90
A long-wearing liquid lipstick with a mousse-like texture, it delivers high-impact colour that glides on seamlessly, with one stroke. It feels light on lips, and has moisturising avocado oil to plump pouts to fullness. No fuss, no muss – we like.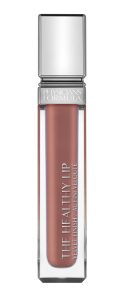 Products featured are available at Unity stores. Click here for Unity store listings.  
This article was brought to you by Unity.