Kids get a captivating lesson on the importance of speed in an emergency.
Mount Elizabeth Hospitals' Doctor For A Day had another run recently and we finally got the chance to check it out!
Excited and pumped to try their hand at being doctors for a day, some kids were half-expecting to treat actual patients – blood, needles, the whole nine yards.
Instead, they got a riveting escape room format, racing against time to save Eric Sim, an overweight, overindulgent, stressed-out adult male who suddenly has chest pains in his home.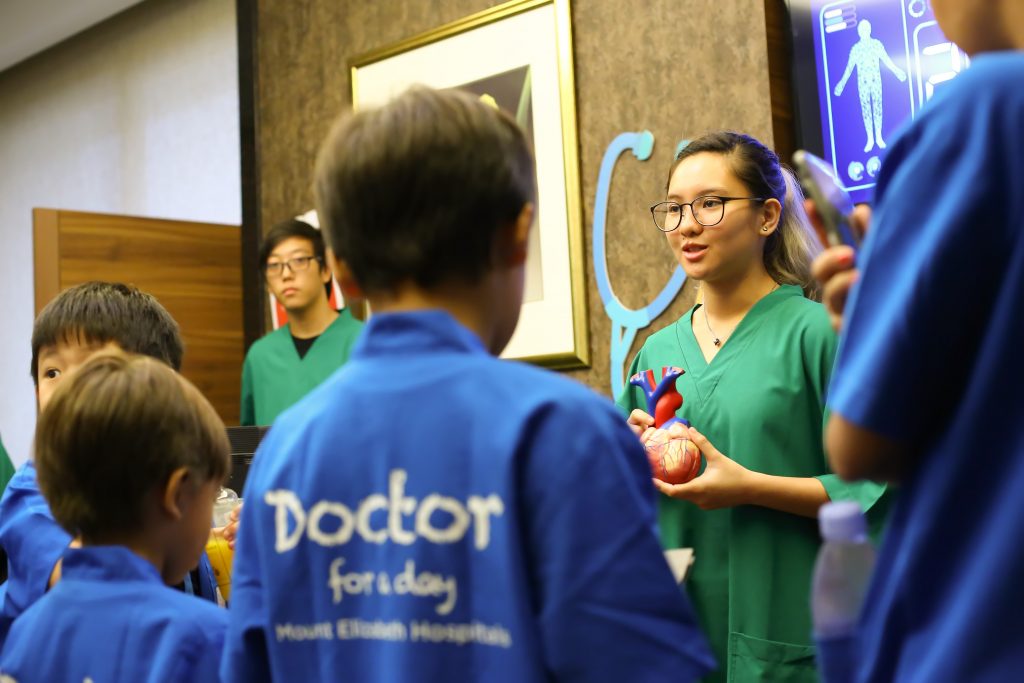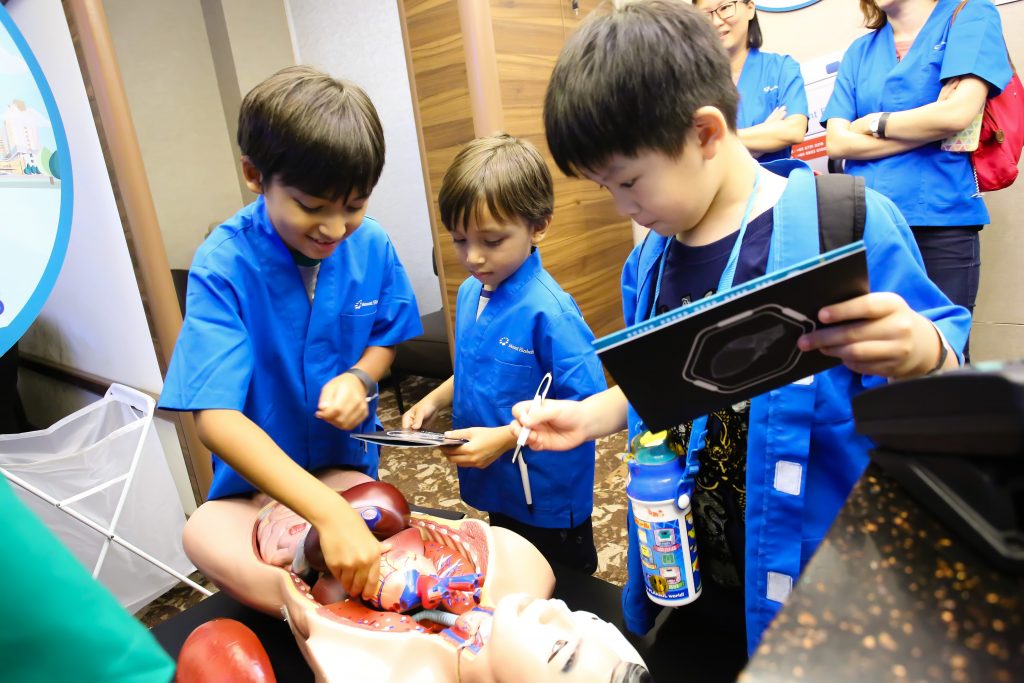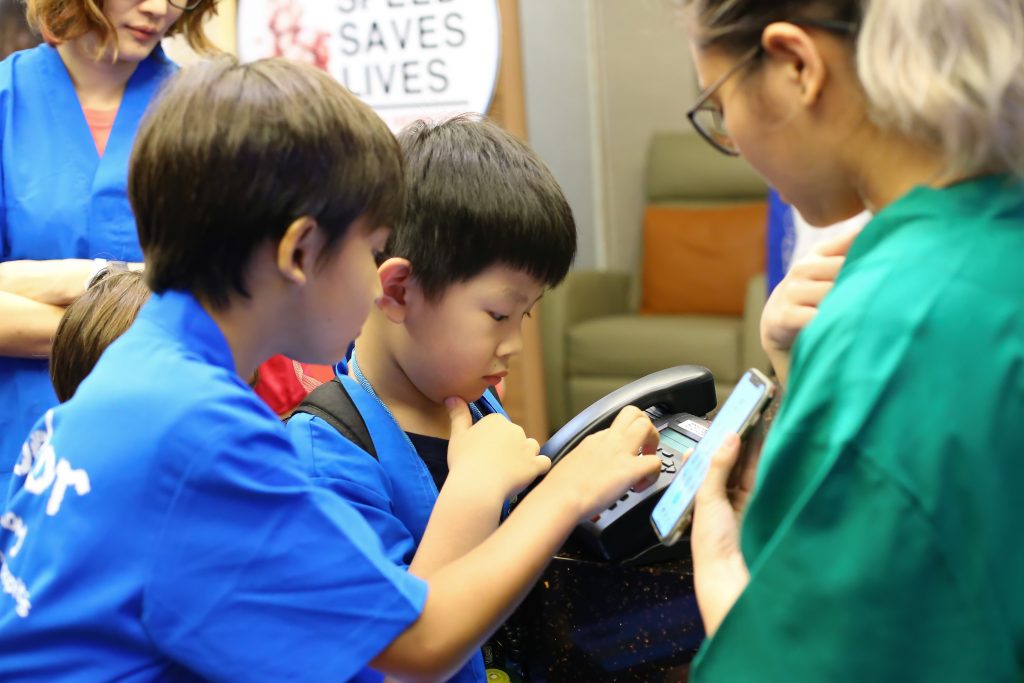 Mr Sim is rushed to A&E.
It is now up to our young doctors (and their parents) to solve medical puzzles, decipher clues and put their intellect to the test in a bid to diagnose and treat the patient before it's too late.
After donning scrubs, the team head to their first stop through an ACTUAL hospital ward.
The team is given a quick background of the patient and are then tasked with arranging the organs in an anatomy model before deciphering a code allowing a call to A&E – unlocking their next step.
By now, the kids are a little disgusted by the organs but plenty excited about saving a life.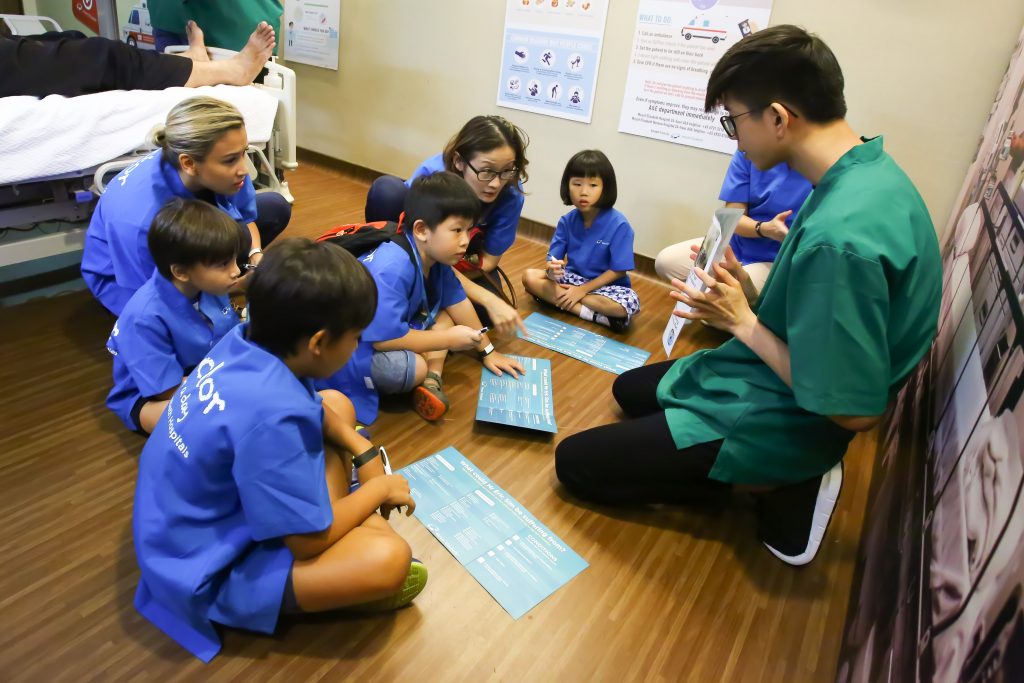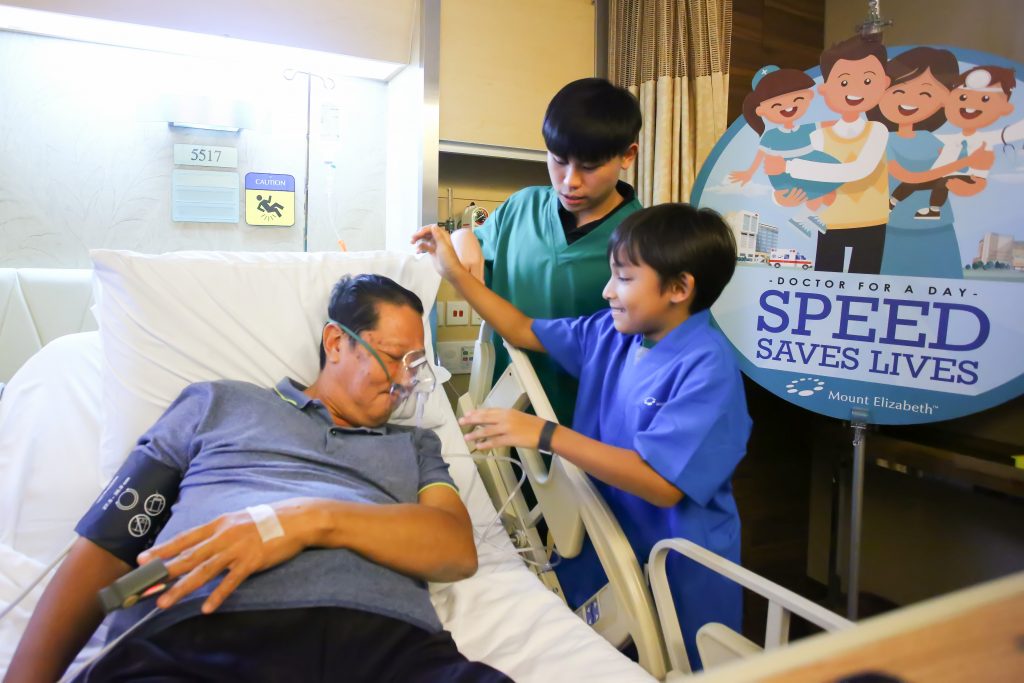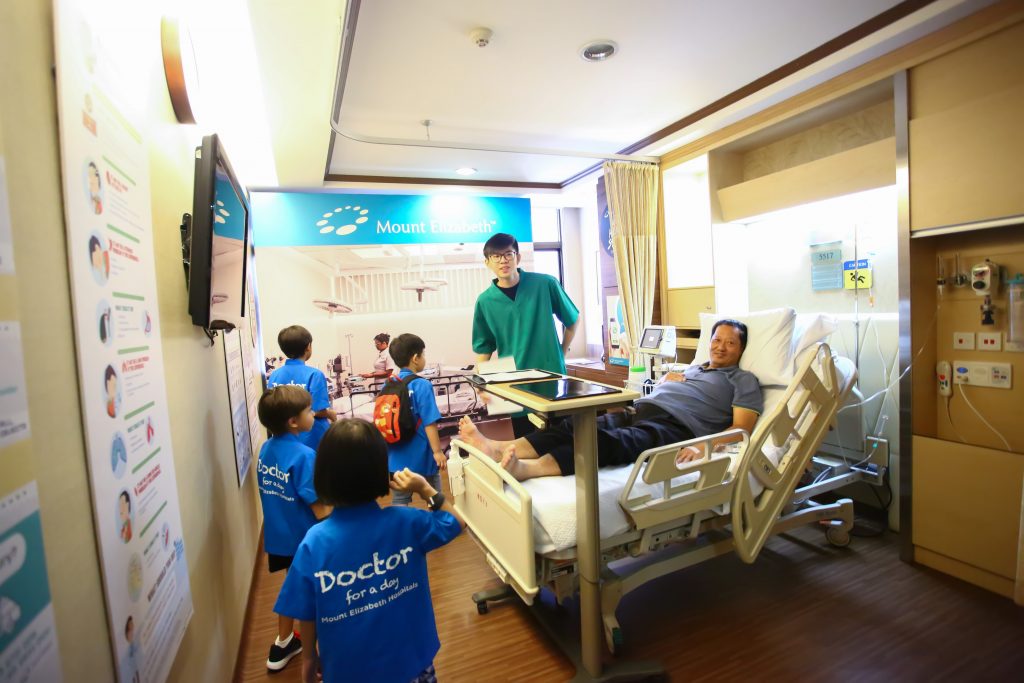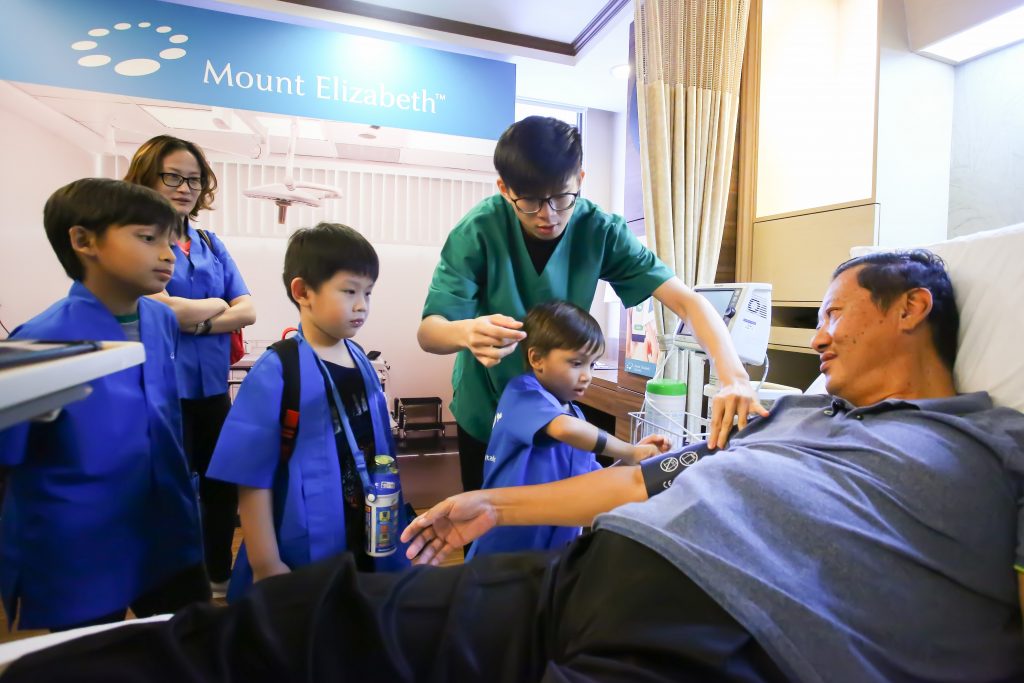 The team is taught how to triage patients at A&E and attend to patient, Robert. Our little doctors do their due diligence by assessing Robert's vitals while asking him how he was feeling.
More information on Mr Sim is revealed here and kids record their observations in their Medical Record Card before moving along to the next stop.
To illustrate the flow of blood through a healthy, unblocked artery compared to an unhealthy, clogged one, kids are asked to fill test tubes – one filled with cotton and the other without – with blood and observe the blood flow with and without obstruction.
"So no more McDonald's?", teases a clever little boy.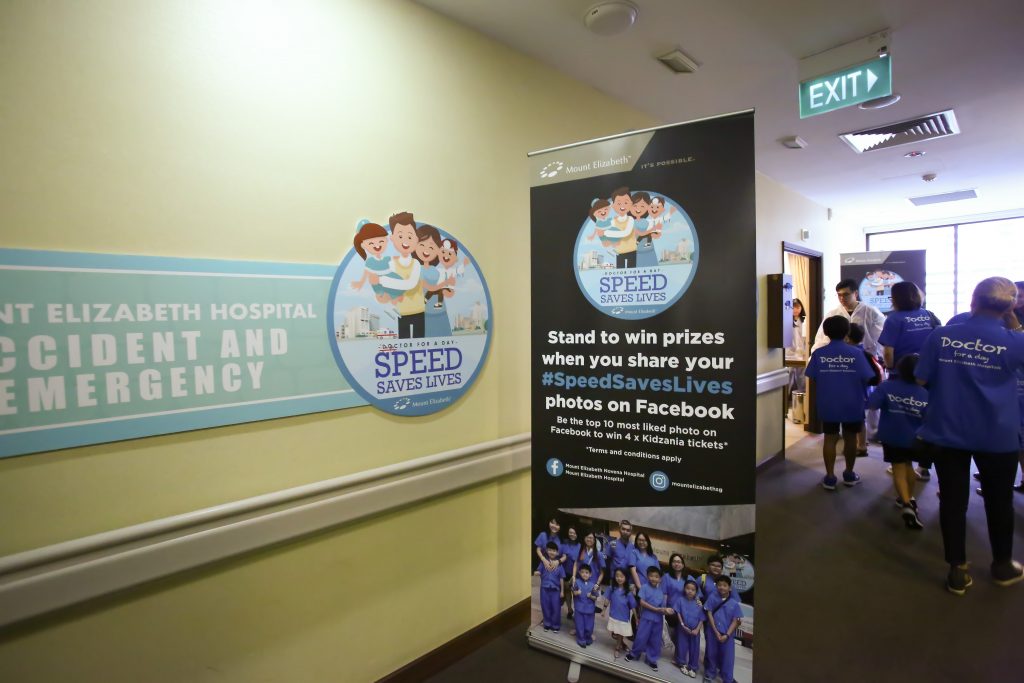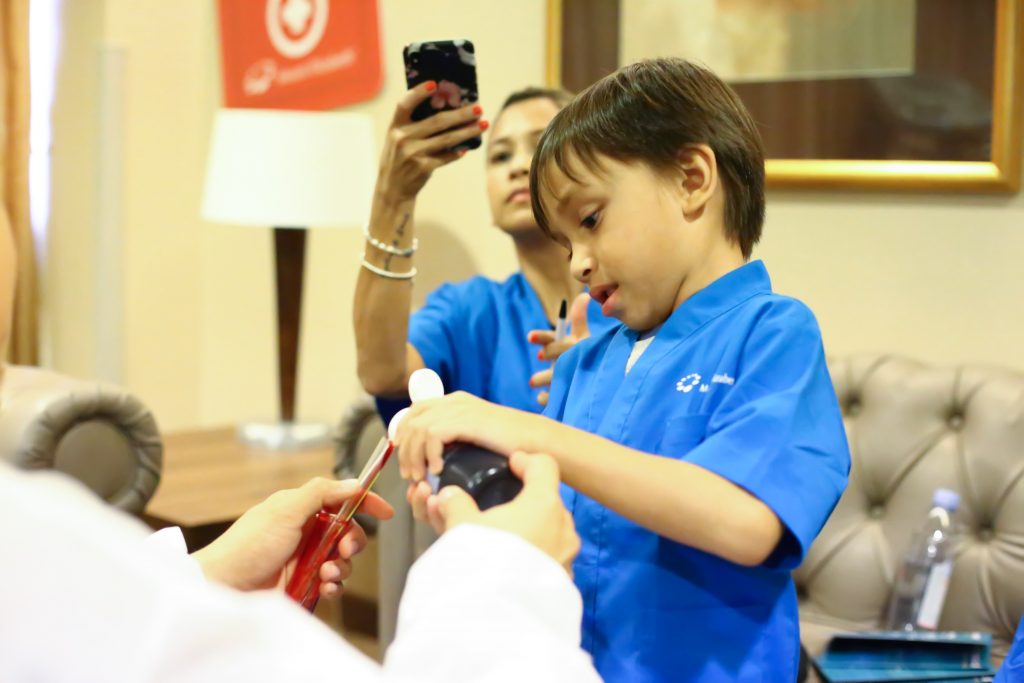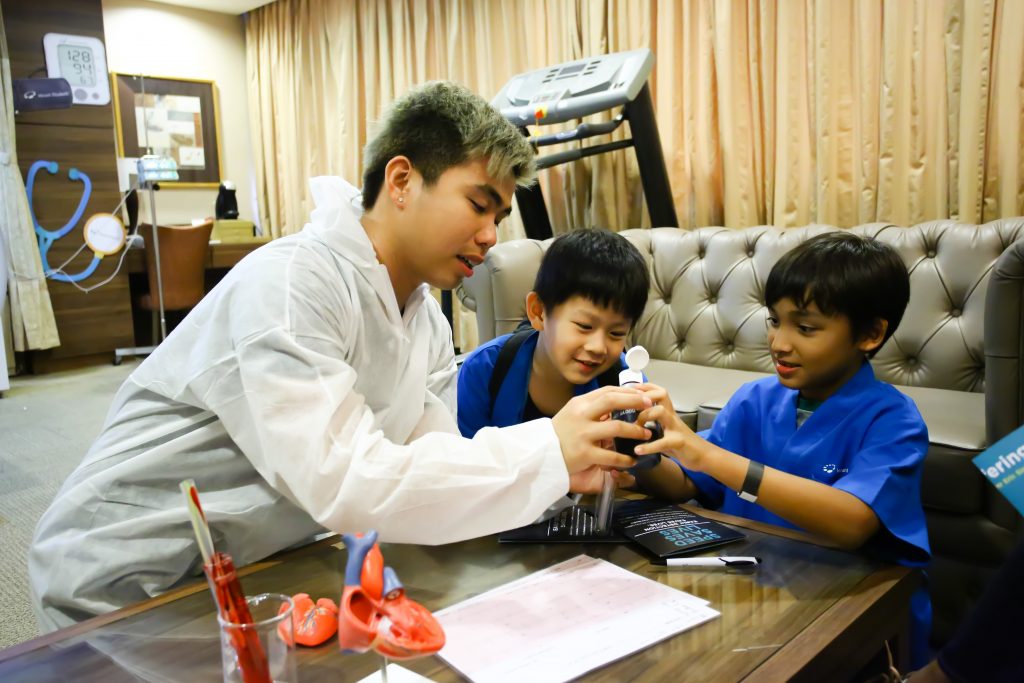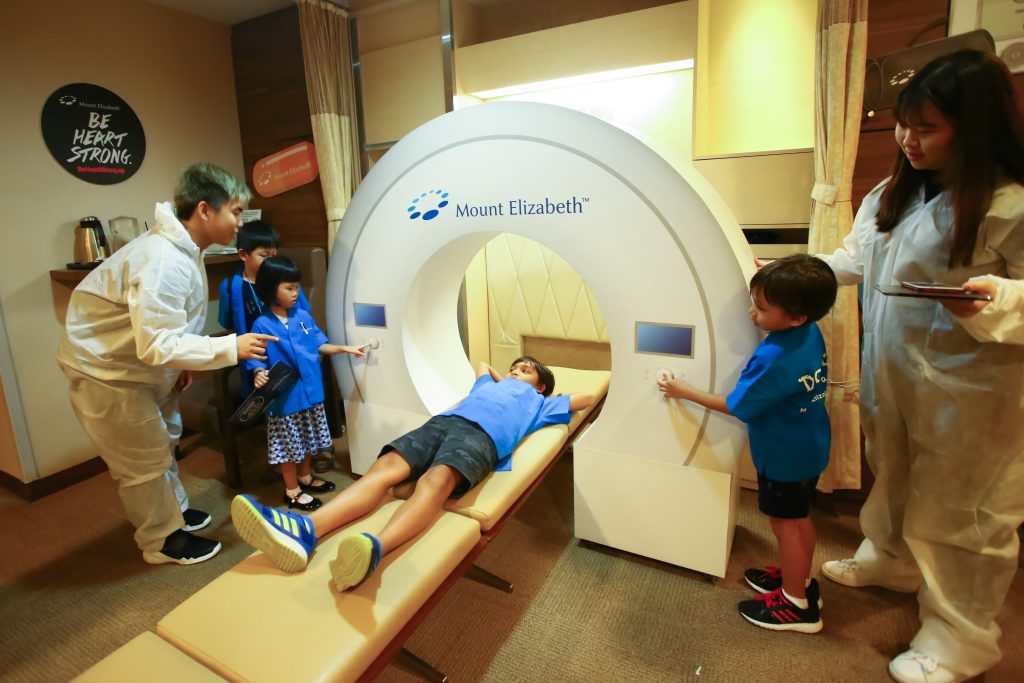 Moving on, the kiddos get pretend CT scans which bring forth a round of giggles and shouts of, "my turn, my turn!", before they get their game faces back on and head to the next stop.
In this room, kids try their hand at solving a food puzzle; grouping food types into 'healthy' and 'unhealthy' as they learn the mechanics of a bypass and why it is sometimes necessary – saving a life in Mr Sim's case.
Armed with this new medical tidbit, our doctors enter the operating theatre to perform a heart bypass on Mr Sim.
The kids deftly repair all the arteries in the nick of time and save Mr Eric Sim's life.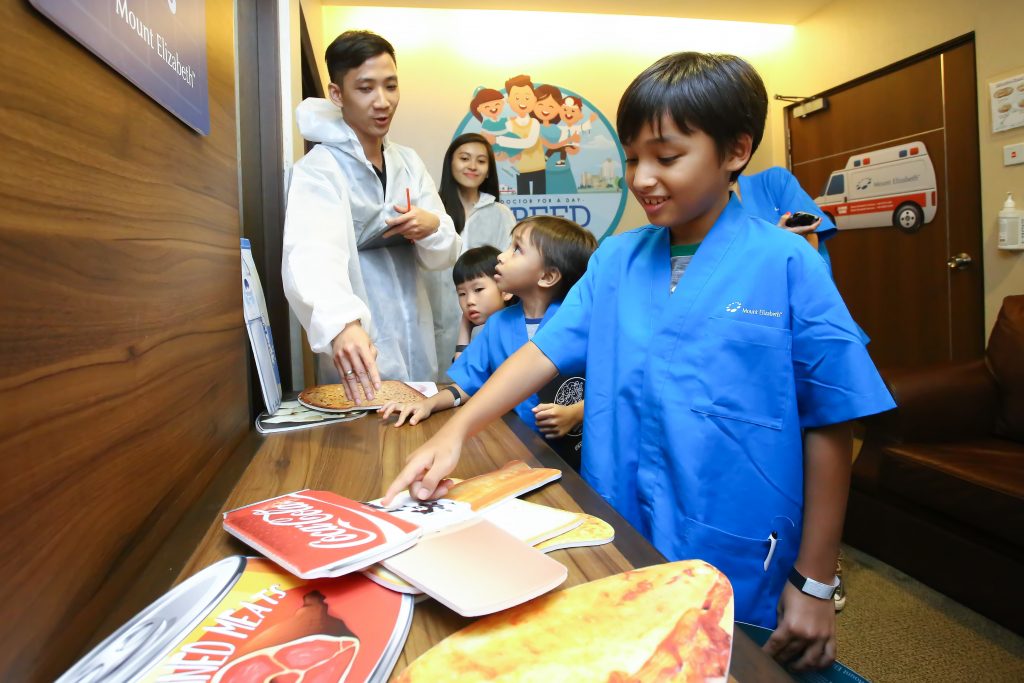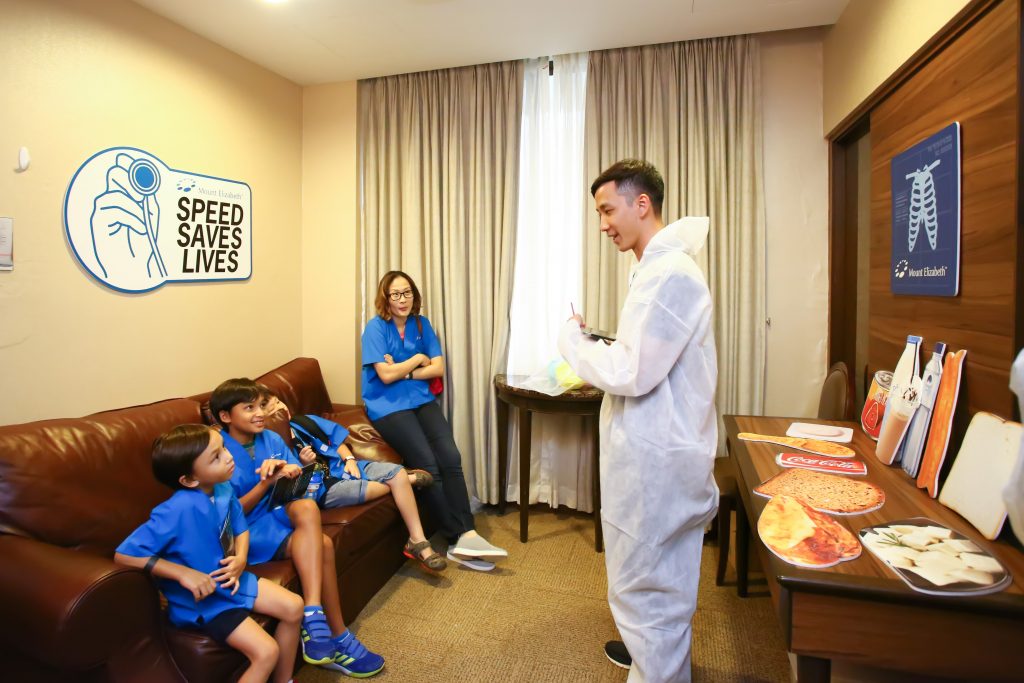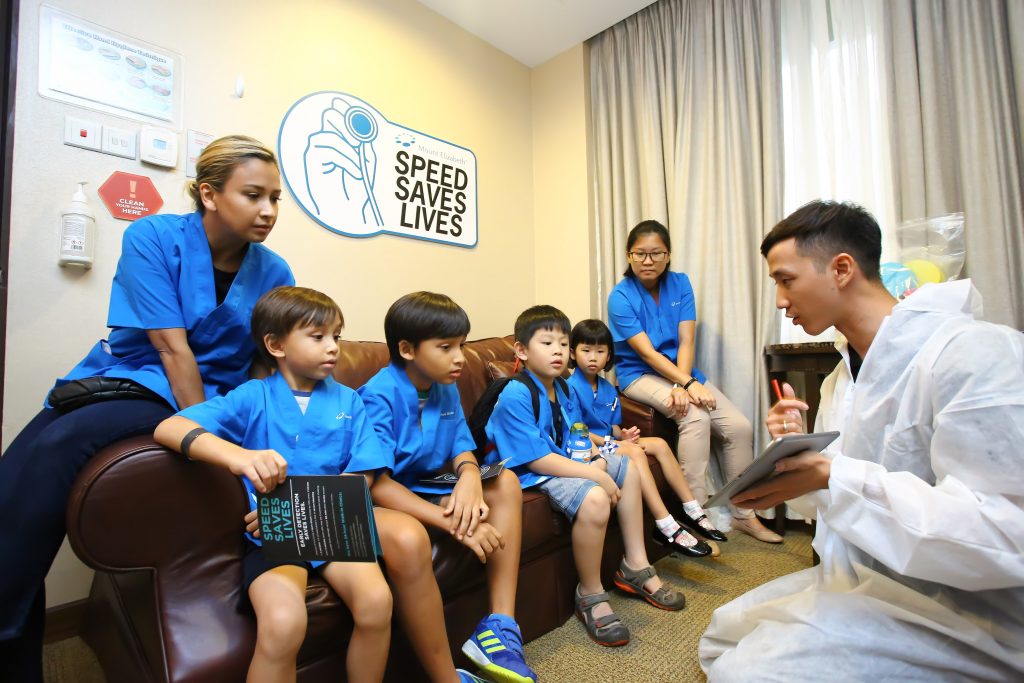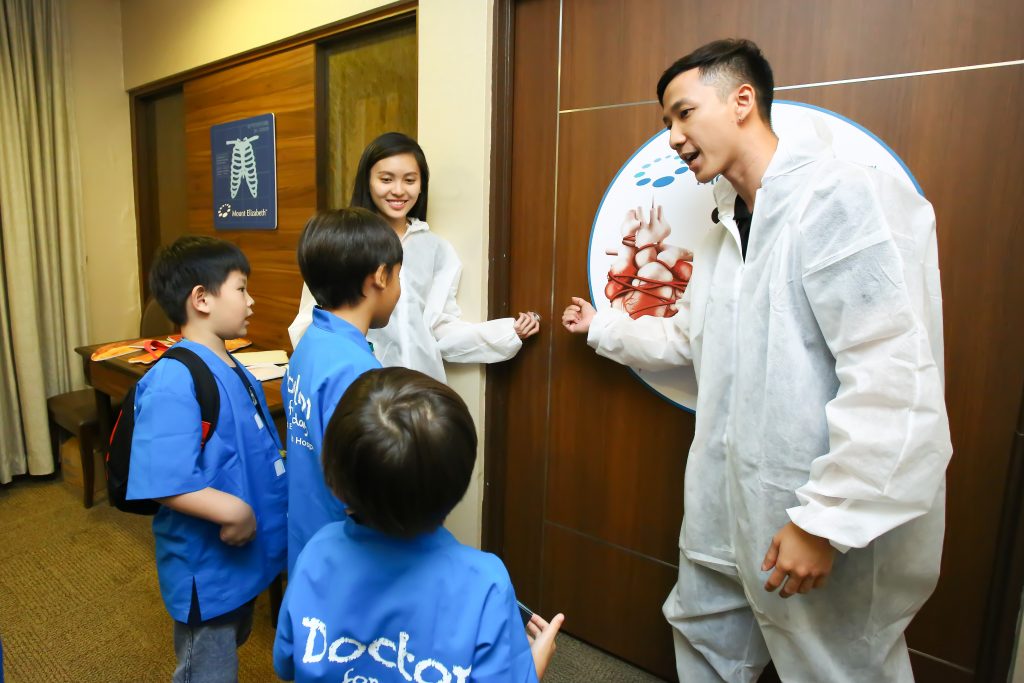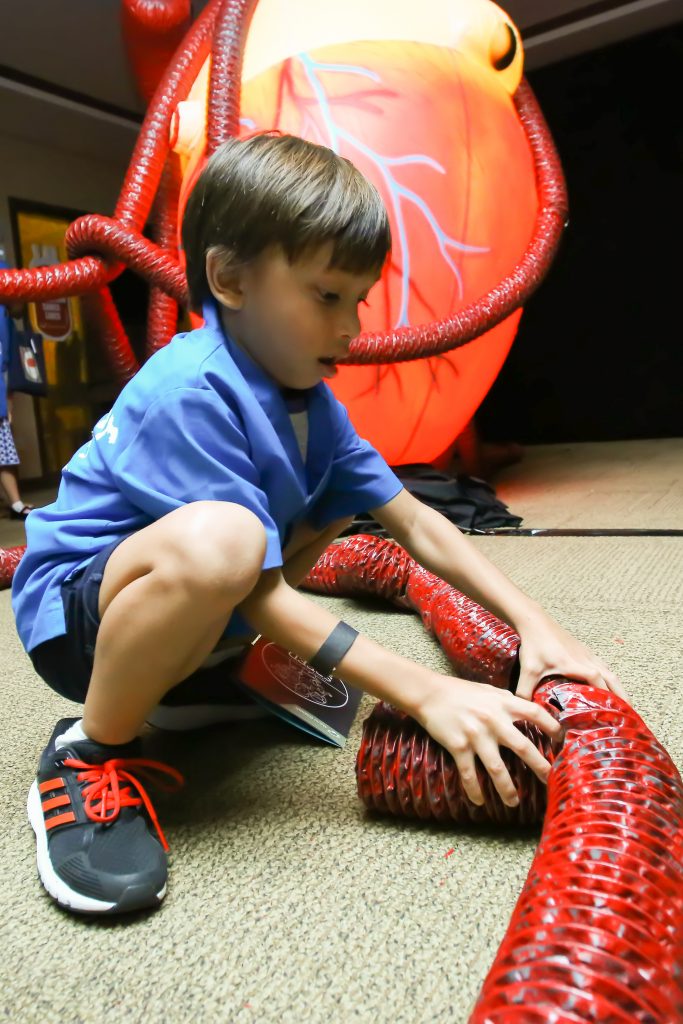 Joyous at a mission well-accomplished, the exhausted yet jubilant team head back to the lobby for a quick keepsake photo to remind them of a job well done and a message to remember: Speed Saves Lives.
Mount Elizabeth Hospitals' A&E department and 24-hour clinics are well-equipped to handle all manner of emergencies and have highly qualified paediatricians on-call to attend to your child because your child's well-being is of utmost importance and time is always, ALWAYS of the essence.
Would we come back? Most definitely. The kids loved it!