Caring for a diabetic child is challenging but new flash glucose monitoring devices aim to make this easier. By CRYSTAL CHAN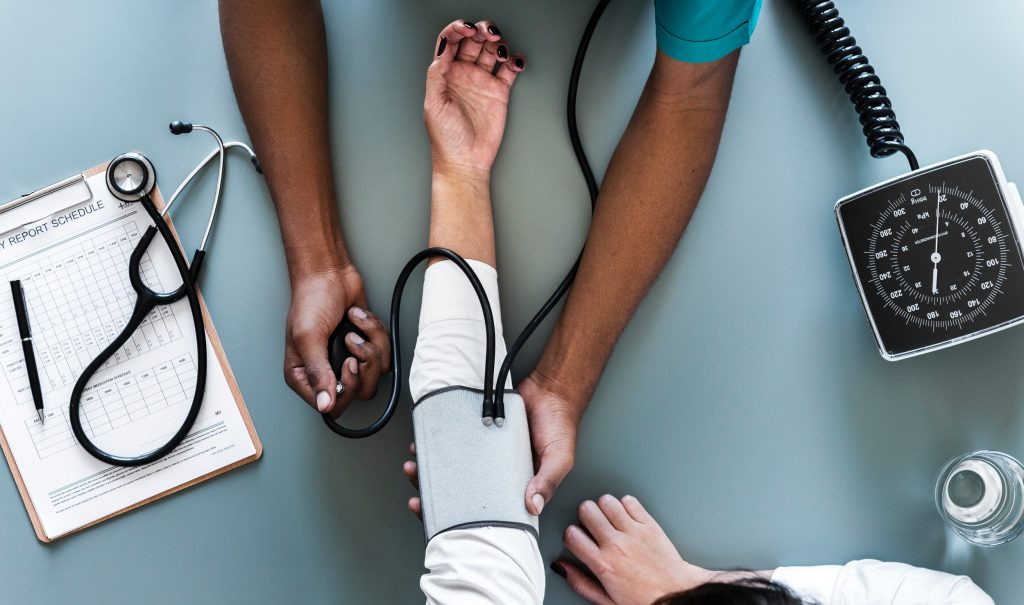 Diabetes affects one in nine adults, or 11 per cent of Singapore's residents. Out of this percentage, a large number are Indians, followed by Malays and then Chinese. 
Globally, Type 1 diabetes accounts for 10% of diabetic patients. Type 1 diabetes, which can affect anyone at any age, occurs when the body's immune system destroys insulin-producing cells (islets). On the other hand, the remaining 90% of patients are diagnosed with Type 2 diabetes. In these cases, it might have stemmed from a family history of diabetes, genetics or poor lifestyle choices. 
President of Diabetes Singapore, Dr Kevin Tan points out that most diagnosed children under six years old are Type 1. A diabetic child has to manage glucose levels well to prevent complications like damaged blood vessels, blindness or kidney failure.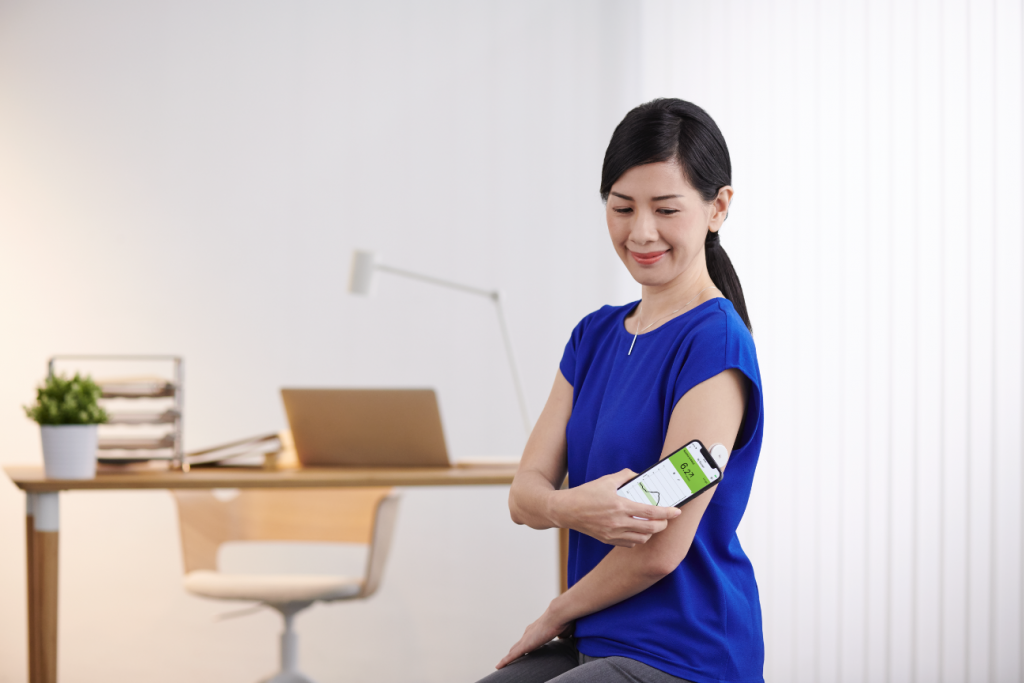 Flash glucose monitoring systems
Traditionally, the child has to prick their fingertips to get a drop of blood to measure their blood glucose levels. This can be rather unpleasant. So, an alternative is to use flash glucose monitoring systems such as Abbott's Freestyle Libre system. 
First, attach the 35mm sensor to the back of your child's arm, where a small flexible tip will be inserted just under the skin. Next, let the sensor warm up for an hour. After which, it will start to monitor glucose levels through your child's interstitial fluid (ISF). ISF is a thin layer of fluid surrounding tissue cells. Children as young as four years can use this sensor under the careful supervision of their caregivers. At the end of two weeks, replace the sensor with a new one from selected retail pharmacies at hospitals for $92. Alternatively, buy it online here.
Note: You will still need regular blood glucose meters. Have them on standby for times where blood glucose levels changes rapidly (after meals or during exercise) or when your child's symptoms do not match the app's readings.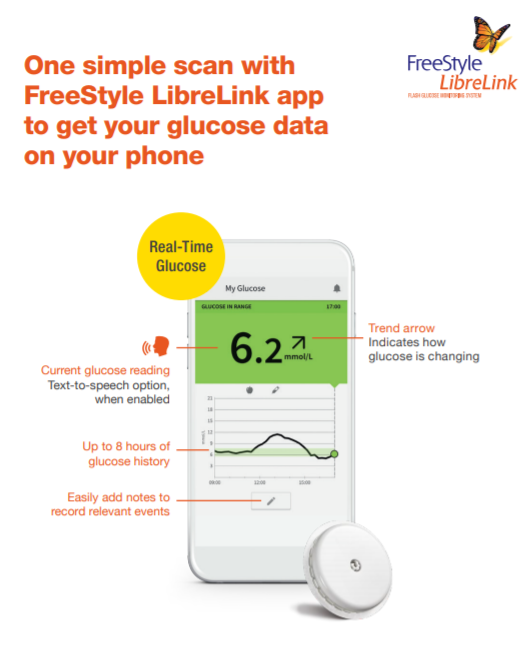 Remote tracking and monitoring
Once the glucose levels are scanned, the FreeStyle LibreLink smartphone app will record the data. Then, you will be able to track your child's results in your phone or remotely through the companion app, LibreLinkup. Share these readings with your child's doctor during consultation too by connecting the device to the computer.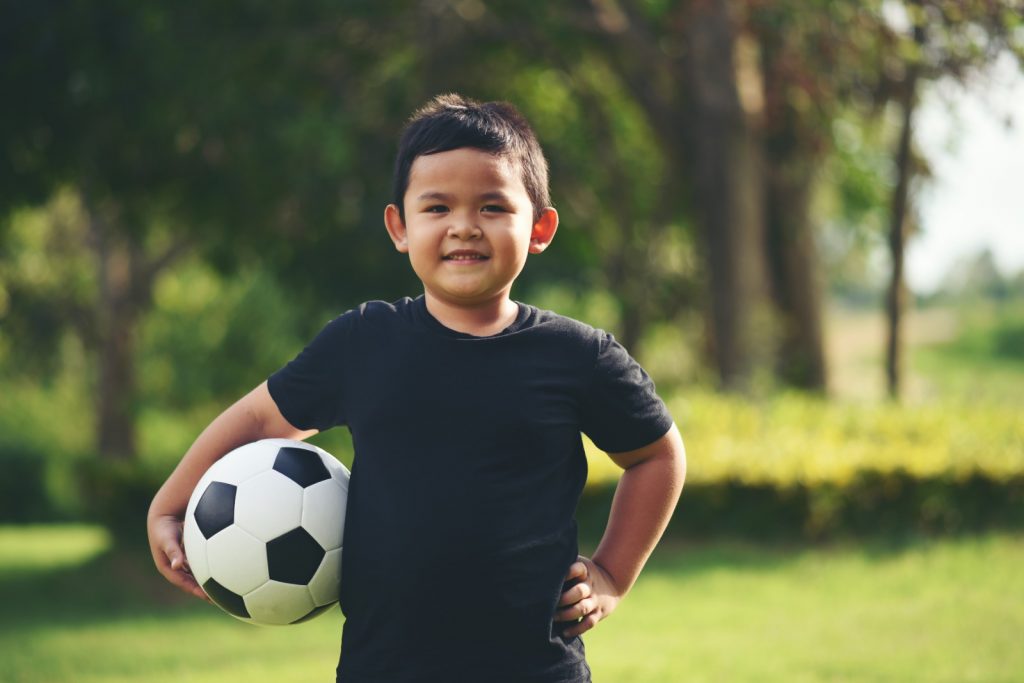 Lifestyle changes needed
Other than prescribed oral medication and insulin injections, Dr Tan encourages diabetic patients to undergo lifestyle changes. Control your child's condition by helping him or her maintain a healthy weight, exercise regularly and practise a healthy diet (limiting carbohydrates, salt and fat).
Don't forget to schedule regular health checks too. Diabetic eye screenings, urine tests and blood tests that measure cholesterol, kidney and liver functions aid in detecting potential complications.
Relevant Reads: What You Need to Know About Diabetes in Children