They say a picture paints a thousand words – but how many of us would honestly want our next family photoshoot to scream pure Camembert as a giant, superimposed Minion looms awkwardly in the background, for example?
Many discerning parents are increasingly opting to eschew traditional, overly posed studio shots, in favour of more naturalistic and honest lifestyle photography sessions. Lifestyle photography, in essence, seeks to document subjects in their natural element – a sort of a "fly on the wall" viewpoint that both breathes in, and frames forever the moment as it is lived out.
A good lifestyle photographer should be able to successfully capture the reality of the emotions experienced in the minutiae of family life. Those lazy weekends in, and those little tickles under the bedcovers, as your children scream with laughter. The look of quiet awe in your partner's eye, as he caresses your expanding belly. Your tiny terror caught in a post-temper tantrum sniffle, as you cradle him wearily in your arms. Those endless butterfly kisses, as you lean down to breathe in the glorious scent of your newborn's skin.
The next time you're thinking of booking a tasteful family or maternity shoot, do yourself a favour and get these five talented Malaysia-based lifestyle photographers on your speed dial.
We'll let their gorgeous pictures speak for themselves: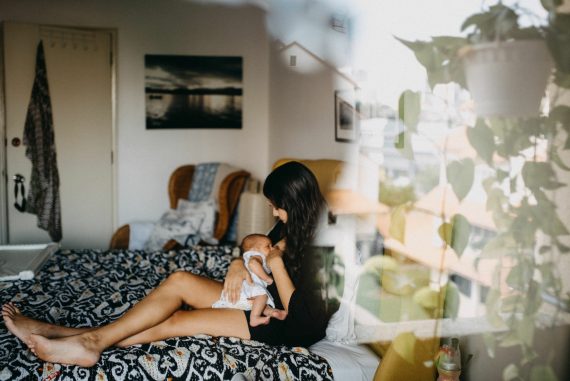 French photographer Caro of Blue Cicada Photography's brilliant play on light, and her heartachingly intimate portrayals of family life, have made her one of KL's most beloved family and newborn lifestyle photographers. 
Top 10 Winner of the Documentary Family Awards in 2017, the husband and wife photographic team of Min and Azlan share a unified eye in capturing authentically raw and unscripted family moments perfectly.
Lead photographer, Joshua Koh of Inlight Photos, is widely regarded for his stunning wedding photography work – as well as his innate ability to provide emotionally honest portrayals of family life.  
Dually based in Sydney, as well as KL, photographer Jenny Sun's work is delicate, instinctual and emotive- capturing moments, as she puts it, "candidly and unobtrusively".
Australian import Brooke Alderson has steadily been making a name for herself in Malaysia with her documentary style photography, and her lush, light-filled aesthetic. 
Do you have a photographer you'd like to recommend? Tag @mummyfique with a photo of your family shoot with your photog's deets for a feature.