The latest Cirque du Soleil show is now in Singapore till 18 August at the Big Top beside Marina Bay Sands. Here's what we thought of it. BY KIMBERLY TAN
If you sat beside me on opening night, you'd have heard a number of spectacular exclamations. I've had the pleasure of watching three other Cirque du Soleil shows. While several of the acts are familiar, they infuse a fresh new twist, taking the act, literally, to new heights. The steampunk-themed show's premise is set in the Victorian era, centred around an inventor and his curio cabinet. 
The inventor, known as The Seeker, reveals 47 artists from 17 countries hiding in his cabinet. These artists are world-class gymnasts, contortionists, acrobats and hand-puppeteers. Kurios is the 35th Cirque du Soleil production and the sixth staged under the Big Top in Singapore.
The highlights of the show
Of all the acts, we most enjoyed the Acro Net and Upside Down. In particular, the Acro Net, with underwater creatures, defied gravity and combined elements of a trapeze act.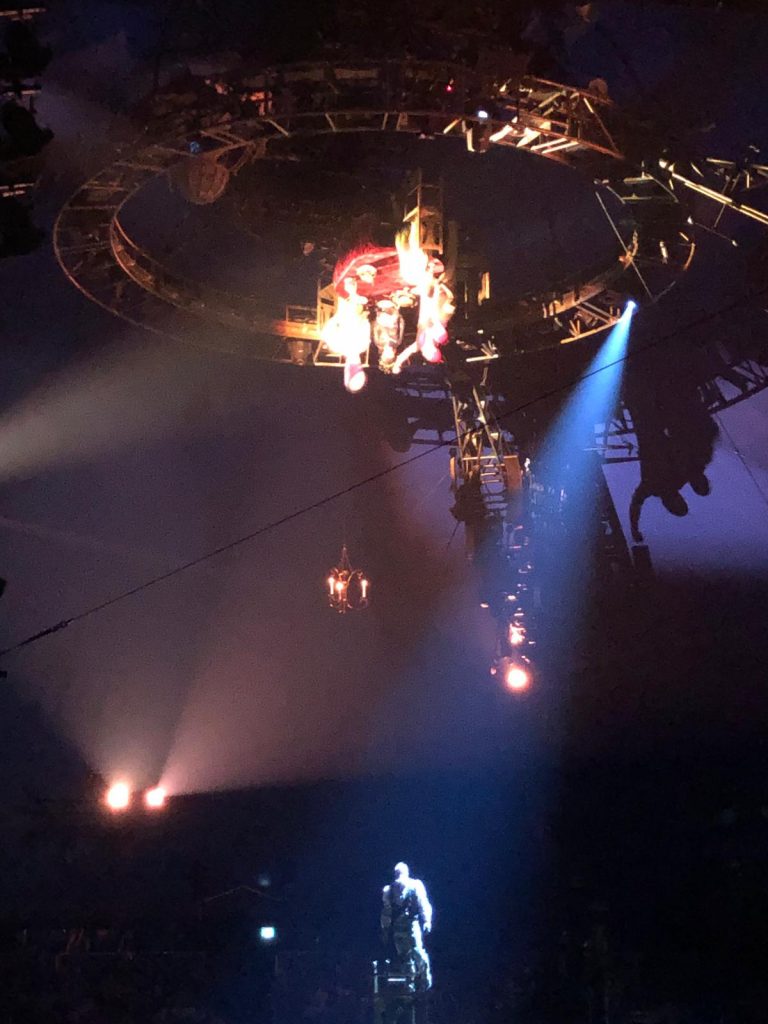 This world of Kurios is designed to alter your reality, and one that truly exemplifies this is Upside Down. After a motley crew of guests seat themselves at the table, one telekinetically sends a chandelier up into the air. Another guest stacks all the dining chairs to reach the chandelier. It's a common balancing act with a spectacular twist – their doubles exist right above them. These doubles perfectly mirror the dinner guests' movements, even though they're upside down
Out of all the comedic acts, my favourite was the Invisible Circus, a twist on the conventional idea of a circus. While the performers could not be seen, its effects could certainly be heard – and felt. 
Another novel act I enjoyed was the hand puppeteers, where the hands chronicle a journey of friendship and success. After their hard work and skill in dance, they eventually land a role in a circus show and have a well-deserved vacation. They travel by hot air balloon (also used as a projection screen) to rest on the audience members' heads. 
KURIOS CABINET OF CURIOSITIES
Great for: Children from two and up.
When: 6 July to 4 August. 
Showtimes: Tuesdays to Saturdays – 4.30pm, 8pm, Sundays 1.30pm and 5pm 
Ticket prices: S$85++ to $319++ for children 2-12, and $95++ to $329++ for adults.
To book: Click here.