By Kimberly Lee | Lead Image: Kimberly Lee
Tired of the only birds your little one is seeing of late being of the "angry" variety?
In a time where digital distractions unfortunately dominate our daily modern lives, it can be hard to remember how blessed we are to have the beauty of the tropics right at our doorstep! 
So, parents, why not get out of the concrete jungle for a bit, and explore the real jungle that's out there with some of these great, family-friendly options?
And the best part is, they're all only a stone's throw away from KL! Here are some of our top ways of getting some much-needed "greens" in your kids: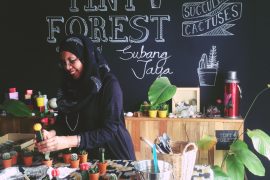 Farm In The City | Tucked away in the unassuming township of Seri Kembangan, Selangor, is the little oasis known as Farm in the City (FITC), a popular petting zoo where visitors are encouraged to get up close and personal with the farm's flora, fauna- and furry friends!  
Watch your kids discover meerkats and marmosets, pythons and porcupines, learn about the Malaysian kampung lifestyle and its unique culture and traditions, and even indulge in a fond childhood pastime of their parents': longkang fishing!  
For those more inclined to enjoy the sights of the city centre however, FITC's sister attraction, the KL Mini Zoo (conveniently located at the base of the KL Tower itself) is yet another fun way to get back to nature with the kids!  
Aquaria KLCC | Help broaden your child's aquatic horizons beyond Disney staples Nemo and Dory, and watch them discover a whole new world at Aquaria KLCC's oceanarium! 
Located at the KL Convention Centre, a short walk from the iconic Petronas Twin Towers at the heart of KL, Aquaria dominates an impressive 60,000 square foot space, showcasing over 5,000 different exhibits of aquatic and land-bound creatures, including sea turtles, giant stingrays, and deadly pirahnas.
From feeding the friendly otters, to literally diving with the sharks, there's bound to be something at Aquaria for the whole family to enjoy! 
KL Bird Park | Let your child's imagination take flight along with the beautiful winged inhabitants of the KL Bird Park. Stretching over an expanse of 20.9 acres, this aviary houses over 3,000 local and foreign birds, comprising a variety of approximately 200 different species. 
The little ones will be delighted as they watch majestic birds soar overhead, catch a colourful performance during one of the park's daily shows, or feed the hungry hopefuls that roam freely about the walkways. 
After your avian adventure, do also take the time to explore the scenic, landscaped grounds of the acclaimed Lake Gardens, where the Bird Park is set in. 
Forest Research Institute Malaysia (FRIM) | This 545 hectare nature reserve in Kepong, a short 16km drive away from KL, is one of Malaysia's most treasured green lungs, and is currently moving towards recognition as a UNESCO World Heritage Site. There's no shortage of activities to explore here with the kids- from embarking on one of the many beautiful nature trails available, doing a spot of birdwatching and wildlife observation, enjoying a picnic at Sungai Kroh (and a splash in the waterfall nearby!), or going on a camping adventure at the Perah Camp Site. 
Families can also visit FRIM's lovely botanic gardens, arboreta and wetland area, and explore the Malay traditional timber houses that have been reconstructed within the reserve.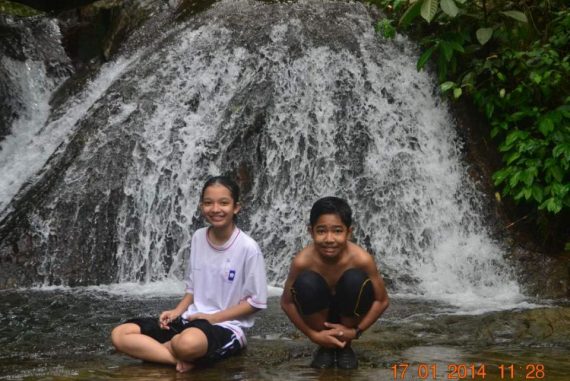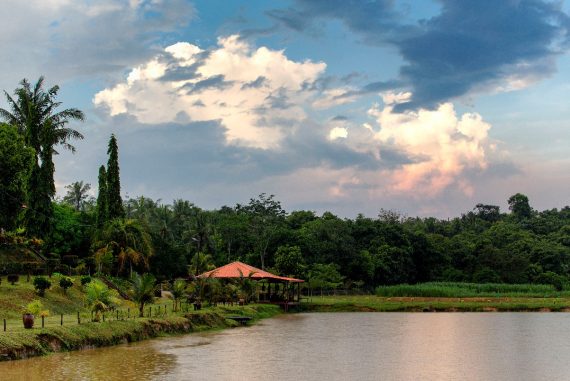 NatureKids | As one of the few preschools of its kind with a unique nature-inspired learning approach, NatureKids in Medan Damansara strikes a healthy balance between traditional teaching methods, and championing the importance of learning through play and discovery of the  environment around us. 
Its half day learning programmes (the Angelfish programme, for two to four year olds, and the Starfish programme, for four to six year olds) are designed to encourage a child's cognitive, physical, linguistic, and social development through lessons with an overarching, nature-centric theme. Additionally, the school's facilities, such as its purpose-built Sensory Lab, organic garden and plant nursery, and ample outdoor activity space, have each been specifically designed to cultivate an appreciation for the natural world.  
For younger kids aged one to three years old, NatureKids also runs a Toddler Sensory Playgroup every Wednesday from 3pm to 4pm, creating a safe haven for your little ones to explore the great outdoors, and engage their senses in a variety of fun-filled, messy play activities. 
Eats, Shoots & Roots (ESR) | This local social enterprise, founded by a passionate duo with a heart for the environment, is on a mission to remind urbanites that going green is good for the soul! "Branching" out from their beautifully (and functionally) designed edible gardens, ESR also runs educational programmes for kids and adults who want to cultivate their green thumbs and get their hands dirty in the best way possible!
From 16 to 18 July and 23 to 25 July, ESR is running their exciting "Sayur in the City" school holiday programme in Bukit Damansara, aimed at introducing the little ones to the beauty of nature – from learning about the process of planting, creating art through garden resources, and exploring the intricate life of insects, to name a few. 
Tiny Forest Terrariums  | You know the old proverb Sikit-sikit, lama-lama menjadi bukit (Bit by bit, and eventually, it will grow to be a hill)? 
Well, that's certainly true of Tiny Forest Terrariums at Subang Jaya's SS15, where kids are encouraged to begin their lifelong love affair with nature by starting small! Founded by talented Malaysian singer-songwriter Yuna Zarai, Tiny Forest runs fun terrarium building workshops, where the little ones can create their own tiny world, and in the process, learn how to care for, and cultivate the special pieces of nature they'll get to take back with them. 
Parents will enjoy seeing the kids try their hands at mini-landscaping- and will no doubt appreciate the stylish, glass-housed new additions to their homes!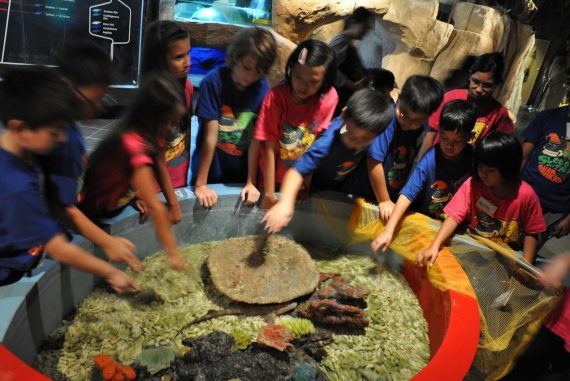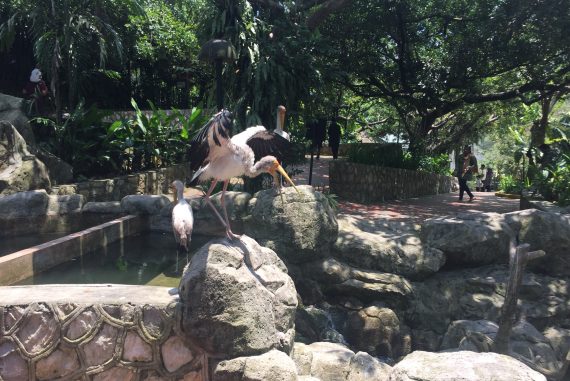 Kampung Bongsu Farmstay | Just an hour's drive out of KL, be transported to the wonderful serenity of Pahang's Kampung Bongsu Farmstay. Set within 15 acres of private gated land and four acres of lakes, the farmstay's two-bedroom and bathroom villa provides families with generous living space, and the perfect opportunity to take a step back and enjoy the beauty of its mountain and waterfront views. 
The kids will love trying their luck at one of the farmstay's fishing ponds, helping to feed its furred and feathered residents, and exploring the terrain of its outdoor trails, with the neighbouring attractions of the Krau Wildlife Reserve, the Kuala Ganda Elephant Sanctuary and the Deerland Park Bukit Rengit merely minutes away. 
Sailor's Rest | Ahoy matey- and welcome aboard the Sailor's Rest! This rustic retreat, located 45km from KL in the lovely Janda Baik, certainly lives up to its name, providing world-weary travellers with some much-needed rest amidst the cool mountain air and lush greenery of the surrounding Titiwangsa Mountain Range, at 600 metres above sea level. 
Families have the option of staying at the retreat's bungalow, or in one of its chalets; but we'd suggest bunking down in one of the comfortable tents scenically set up alongside the riverbank- or exercising your "sea legs" at the retreat's unique boathouse located in the middle of a lake!  
Kids and adults alike will certainly enjoy waking up to the gentle sounds of nature, taking a cool dip in the clear river, as well as sampling the mangosteens and durians at the retreat's orchard during fruit season. 
Temper Park Rainforest Retreat | If your glamping style is decidedly more "glam" than "camp", the creature comforts of this hilltop retreat, with its infinity pool (complete with a kids' splash pool and jacuzzi), outdoor sauna, satellite tv, and yes…WiFi connectivity…(not to mention its easy 30 minute drive from KL), should satisfy even the most concerned city dweller! But we suggest switching the devices off, and simply enjoying the natural beauty of your surroundings amidst the Kancing Rainforest Reserve, with the Kancing Waterfalls and Selayang Hot Springs, amongst others, located nearby. 
Families can choose to stay at the retreat's four-bedroom Villa (which sleeps 6 to 16 pax), or at its refurbished Container setup (which sleeps two to seven pax per room, and up to 30 pax in totality) in various modern rooms.
If you have an interesting destination to recommend , we're all ears! Send  your entry to our editor, Damelza Harris-Olsen with 'Editorial Submission | Fun Places For Kids' in the subject.