So the holidays has begun and if you haven't already signed your kids up for camps or are just looking for something to do, we've got a growing list for you, right here. So get to it, momma… There's something for everyone!
180 Joo Chiat Road, #02-01, Singapore 427451
For ages 3 to 15.
Buds Theatre is an incubator for aspiring young artists and practitioners – They have a fantastic holiday programme immersed in the arts that looks to get your little artists blooming and having a blast of a time while doing it. The non-profit group are offering three separate camps to choose from. 
Drama Camp gets the kids learning about devising plots, prop set up and what goes into a play as well as ALOT of acting. Art Mania will ramp up your child's acting chops, dance moves and art skills. Kids can get creative with their own Musical Theatre at this third camp, honing singing, dancing and acting skills all at once! A star is bound to be born here.
The Singapore Repertory Theatre
For ages 4 to 6.
Nurture your little performer with a camp that he will love at Stage Camp by SRT. Your younger child will get to experience the excitement of acting in Play Stage, The Cat in The Hat through imaginative play and theatre games while your older offspring steps into the captivating world of Dr Suess through A Seussical Theatre Stage with drama, poetry and theatre games. Both camps end with performance by the children for friends and family.
Block 71, Loewen Road, #01-03/04, S(248847)
Complete immersion into a language has proven to be the best and quickest way to learn and eventually master a new language. The Little Mandarins Themed Camp has all the fun, educational elements to motivate your child with the added benefit of having all activities from story-telling, songs, art & craft and science in a mandarin-speaking environment. A fun way to brush up on Mandarin, eh?
126 Cairnhill Road, ONE-TWO-SIX Cairnhill Arts Centre, S(229707)
The upcoming ACT 3 Drama Academy June Holiday Workshops will be set against the exciting stories of Rudyard Kipling's The Jungle Book filled with important life lessons and moral values.
One-session and five-day workshops are available and promise to be fun, engaging and nurturing. Storytelling is intertwined with drama activities and exercises in a warm and inviting environment as children are encouraged to develop creativity, language and speaking skills, as well as confidence and empathy. In addition, there will be a presentation to families after the workshops for children three years old and above.
For ages 5 to 12.
Let your child discover and explore art through fun and play, and enjoy a whole range of stimulating art activities that they don't ever experience back in school! The Artary+ Programs encourage children to open their eyes to the possibilities in art as they explore their world through drawing, coloring, painting and craft work to develop their creativity and confidence in arts and expression. 
For most ages.
Pack your bags for a journey of discovery across Central and Eastern Europe, and meet the lovable Sesame Street characters landing at Changi Airport this June school holidays! Visitors will be delighted with a jam-packed lineup of activities from 25 May to 24 June, with different experiences for the young and young-at-heart at Changi Airport.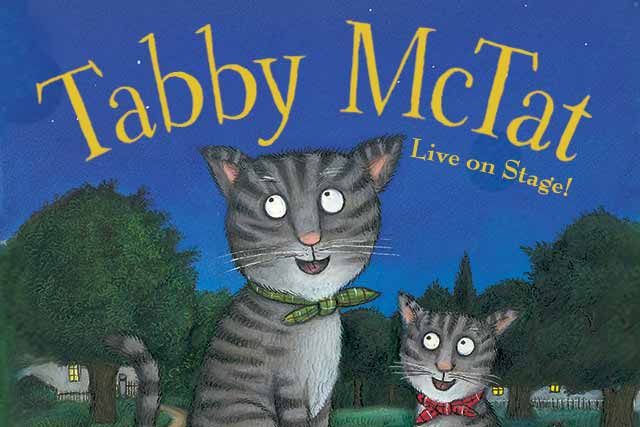 KC Arts Centre – Home of SRT | 8, 9 10 June | Various Times | From $40
20 Merbau Road, Singapore 239035
For ages 3 and up.
Fresh from the greatest picture book team in the world comes this delightful rhyming story of music, friendship, loyalty – and cats! No cat can sing like Tabby McTat, Fred the guitar-playing busker's cat.
He loves to sing as people throw coins in Fred's hat! But one terrible day, Fred chases a thief – and the two are separated. Will they ever sing songs together again?
 The running time is approximately 55 minutes with no interval.
For ages 3 and up. 
Interweaving the magic of fairy-tale and meaningful morals, this children's production tells the story of the ever-inquisitive trio – Peter, his dog, Blue, and his cat, Calico. The trio embark on yet another magical adventure, ending off with a blast at a huge birthday celebration!
Children will get to meet with the dancers and take photos with them after each performance.
90 Goodman Road, #01-40 (S) 439053
For most ages.
The Artground's inaugural 10-day festival showcases the best of children's productions from around the world, presenting 100 and 100 More novel ways of seeing the world through a child's eyes. Features a range of non-ticketed visual arts installations, workshops and other fringe events for children.
For most ages.
Whether your child is an advanced musician or an absolute beginner, choose from Band Jam, Pop Choir, Piano Ensembles, Musical Storytelling and build an instrument. 
Each day of the camp will end with a performance segment where all students have the opportunity to showcase to parents and friends what they have learnt throughout the day at the camp!
Claymore Connect, 442 Orchard Road, #03-01, Singapore 238879
For ages 5 to 9.
Your little superhero will love the Sonically Superheroes Music Camp. Its unique program will immerse kids into a world of music through the practical instructions of music skills through the freedom of composition, immersive storytelling, gamified missions, and creative problem-solving – making his own music and composing songs in no time.

18 June to 29 June | Mon to Fri | 9am to 3pm | $650/week
Stamford American International School | +65 6593 3691
For ages 4 to 11.
William Shakespeare said "All the world's a stage". Add some drama to your kid's life with Faust International Youth Theatre! Discover how your child's imagination tells a story. Drama isn't just about entertaining others, Drama Academy is designed to build your kid's creativity, confidence, character development and communication through games, improvisation, storytelling, acting and movement.
Includes lunch, morning and afternoon snacks and a Camp Asia T-shirt.
Kovan Sports Centre, 60 Hougang St 21 
For ages 3.
Steady footwork and groovy movements with the loudest cheers and lively beat.. Where exactly are Lulu & Hugo?
They are in the country of football and home of the most vibrant carnivals, BRAZIL! Join them as they learn to dribble a ball and grasp the techniques of good balance and footwork via foot drills. That's not all! Lulu & Hugo also try their hands at learning Samba, a creative Carnival Style movement and dance form taught by established dancers from Rhythmic Fitness!
Trehaus, 442 Orchard Road, #03-01, Claymore Connect, S(238879)
For ages 0 to 3
For a special week, Baby College, take parent and child through a range of activities that enhance every aspect of a child's development including cognitive and motor games to support learning, movement, language acquisition, multi-sensory integration and body awareness  Classes are 45 minutes and limited to six parents and six children per group.
PoMo, 1 Selegie Road B1-05, Singapore 188306
For ages 4 to 10.
These one-day workshops are designed to keep your child engaged through storytelling, craft and a line-up of specially curated hands-on activities that range from craft to baking with themes: Unicorns & Rainboes, Mermaid Magic and Gruffalo Encounter. Suitable for children aged between four and ten years old, each interactive workshop is centered around a key theme and invites your child to learn about real-world facts as they delve into imaginary worlds.
With only four to eight children in each 1.5-hour or 2.5-hour session, your child can fully explore and learn in a fun and safe environment.
Pick up at Changi Point Ferry Terminal
For ages 5 to 12.
Drop the kids off at this two-day non-residential survivor camp. Kids will get to rough it out and learn important survivor skills. Think along the lines of fishing, building shelters, exploring unknown trails and getting down and dirty in the wilderness. 
Thow Kwang Pottery Jungle, 85 Lorong Tawas, Singapore 639823
For ages 6 and up.
Kids will get to learn about pottery making, explore the oldest dragon kiln in Singapore, create their very own master pieces, learn a new sport and snack in a tree house, weather permitting. How awesome!