Jewellery: Your wardrobe staple.
The gift of jewellery is a special one, traditionally exchanged at weddings or the birth of a baby among so many cherished moment's in your life and jewellers are right there with you for the journey, crafting exquisite pieces to complete your outfit or touch your soul.
But you don't always need an occasion to spoil someone you love or yourself for that matter, all you need is the right piece.
Poh Heng, ORO22® Collection
If you're a lover of all that's gold, Poh Heng recently unveiled their ORO22® collection featuring a contemporary, wearable geometric  design in two lustres: Signature and Moonlight Glow. Intentionally  arranged  in  an  interlocking  design,  the teardrop-shaped  crystal jewellery  symbolises never-ending  bliss  and  well-being. Prices start from $950.
The collection will be available from 15 August 2018 at all Poh Heng boutiques.
As we close in on Singapore's Birthday, we're reminded of one of our nation's absolute favourite pastime: EATING! But now, you can wear your food (jewellery) on your wrist with these cute little charms from Pandora. Prices start at $69.
Available online and in stores.
Carrie K., Modern Heirloom 2.0 Collection
Local favourite Carrie K. Rocks launched their second heirloom collection inspired by the Malay Songet,  a luxurious traditional fabric hand-woven and intricately patterned with gold or silver threads a feature which is represented by the intricate filigree detailing on the 925 silver and 9k gold jewellery in the collection.
The 11-piece collection featuring fine gems is fashioned after the most popular motifs commonly found on the Songket – the "Bintang Beralih" or "The Changing Star". Prices start at $278.
Available online and in stores.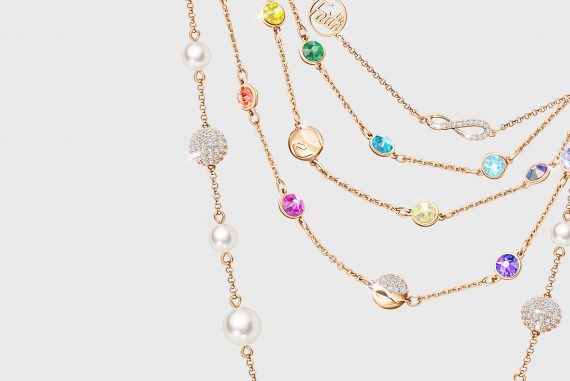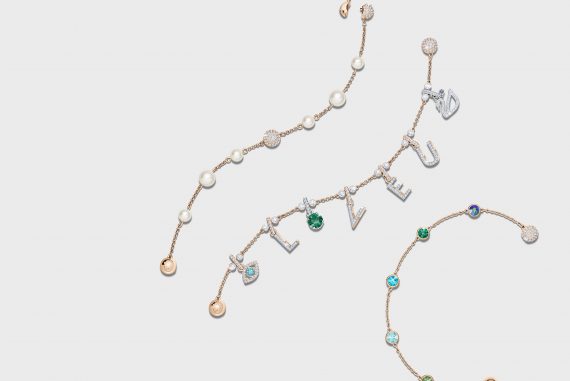 Swarovski, Remix Collection
If you love to switch it up often but love minimalism, then this Swarovski collection was made for you. The yogi in you is also going to love its focus on birthstones and expressive symbols which include the  evil  eye,  hamsa  hand,  swan,  moon  and  star.
The  innovative  magnetic  feature  allows  for easy jewellery customisation  so  you can change it up to suit any mood or outfit in an instant. How's that for versatility?
Available online, at counters and in stores.