Don't let sore feet stop you from taking a step forward. With the right stylish shoes, you can march on and conquer the world. By Crystal Chan
Pregnancy is a blessing, but it can wreck your soles. Overnight, you have flat feet – when did that happen? – and cankles. You're not alone. According to News Medical, one of the world's leading open-access medical and life science hubs, over-pronation of the feet (flat feet) and odema (when ankles and feet swell) are two of the most common leg problems that arise during pregnancy.    
The increase in weight during pregnancy, causes flat foot – when the arches of the feet flatten against the ground – and makes the ankles roll excessively inwards during walking. This places undue stress on the big and second toes, creating instability of the feet and increases the odds of leg injuries like ankle sprains, heel spurs and plantar fasciitis. The last is the inflammation of the tissue that runs along the bottom of the foot, connecting toes and the heel bone. It causes acute pain near the heel.
Thankfully, this temporary flat foot condition can be overcome with shoes that have a stable heel counter, says Helen Crawford, a consulting podiatrist for orthopaedic shoe boutique, Arch Angel.
Hello Cankles
Feet can also balloon up to thrice their original size during pregnancy, especially in the later trimesters. It's called oedema, when ankles and feet swell from fluid retention in the body. It occurs because your expanding uterus presses onto the blood vessels of the lower body, making blood circulation less efficient, and fluid pools around the lower extremities – say hello to cankles. 
What makes it worse? Hot weather – because blood vessels expand, leaking fluids to the surrounding tissues. And with Singapore's hot climate, our Mums suffer. 
It's a condition that is fairly common, says Dr Quek Swee Chong. Dr Quek, an obstetrician and gynaecologist practicing at Gleneagles Hospital, told expectant Mums at Mummyfique's recent 2019 Bump Club, that you should only worry if other parts of the body begin to swell, or the swelling is only evident in one leg, then seek medical treatment immediately.
The right changes
While you can't stop the pregnancy changes from happening, you can certainly alleviate the symptoms by making a few adjustments. Sleeping on your side for example, helps to ease pressure on the blood vessels in the lower body, better blood circulation and relaxation of muscles. Light exercises too during pregnancy are recommended. Do avoid standing for long periods of time, and when possible, elevate both feet when resting. Cut back on the salt, to reduce water retention. 
Lifestyle adjustments aside, podiatrist Helen Crawford advises expectant mums to get properly fitted with a pair of comfortable and supportive shoes to ease discomfort and support the feet, to circumvent tripping or falling.
Hollywood legend, Marilyn Monroe once said: "Give a girl the right shoes, and she can conquer the world." And by right, your footwear should be stylish and comfortable, even more so when you're expecting. Some pregnant women still totter around in heels (do check with your physician if that's a good idea for you), but there are equally great options that are much closer to the ground. Here are some ways to put your best foot forward.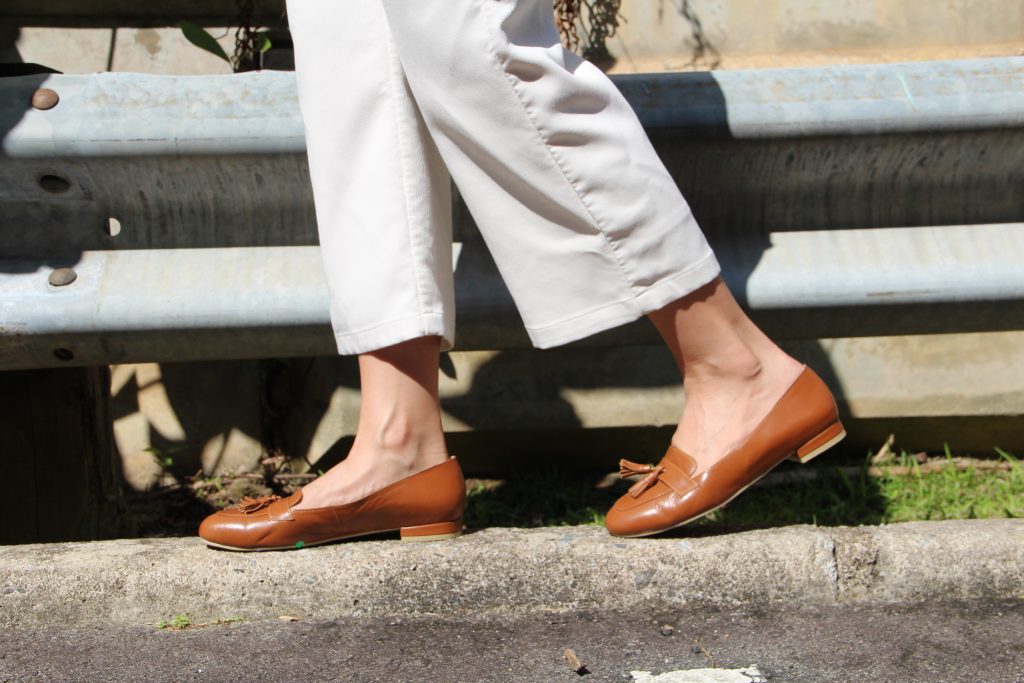 For orthopaedic fit: Arch Angel
Comfortable yet stylish shoes are good, and when there are orthopaedic benefits, even better. The shoe boutique that has outlets at Wheelock Place and Purvis Street, has shoes that marry all of these, to offer feet the utmost protection and correction of foot ailments. Its mission: To "help the world walk in greater comfort". Arch Angel addresses all of their customer's sole concerns by presenting an array of exclusive international footwear brands that are stylish, orthopaedic and specialist-approved, in one comprehensive boutique store. 
It stocks a diverse range of shoe brands that includes Israeli NAOT that is famed for its high quality and comfortable shoes; and Xsensible, an award-winning footwear brand, that boasts patented stretch leather technology to enhance breathability and temperature regulation. 
The shoe material needs to have breathability because that is essential in preventing foot infections. According to Crawford, pregnant women are prone to contracting verruca – a contagious and painful wart that grows on the soles of feet – and fungal infections. She stresses that mothers need to be careful of this nasty infection.
Arch Angel's staff is highly proficient in recommending the best footwear solution for the feet ailments of their customers. Everyone is unique because our foot structures and gait patterns differ. Besides offering footwear and shoe accessories, the store also offers exclusive and complimentary podiatry and osteopathy consultations. These consultations are conducted every month (check Arch Angel's Facebook page here for dates). Osteopathy consultations are fixed at 15 minutes, and you are entitled to one consultation session.  
Footwear starts from $48. Arch Angel is at #01-01, 16 Purvis Street and #03-12 Wheelock Place. Or visit their online store here.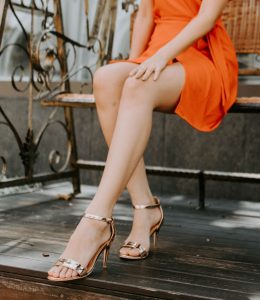 For versatile looks: GENA
You can go out sexy and tall, and when your feet get tired, just hit a discreet button on the shoe, and it brings you comfortably closer to the ground – that's the sell factor of local footwear brand, GENA. It offers two great looks with one pair of shoes. Thanks to an easy mechanism on the side of the shoes, it allows you to contract the heel height and switch styles in just five seconds. 
The fashionable footwear brand that sells online, is made for "convenience and comfort", says Cherre Hermogena, founder and CEO of GENA. The shoe design came to her on a night out, when she noticed a group of girls, with despondent faces as they carried their heels in hand. Two years of extensive research and trial-and-error later, GENA made its debut to the world. It offers women a practical yet stylish solution, when their feet get sore from walking in taller heels. 
Each style comes in two heel heights: a taller 9cm heel, and a shorter 2cm kitten heel. The reason for the latter is that research has shown a slight inclination is good for the arch of the feet, instead of a completely flat shoe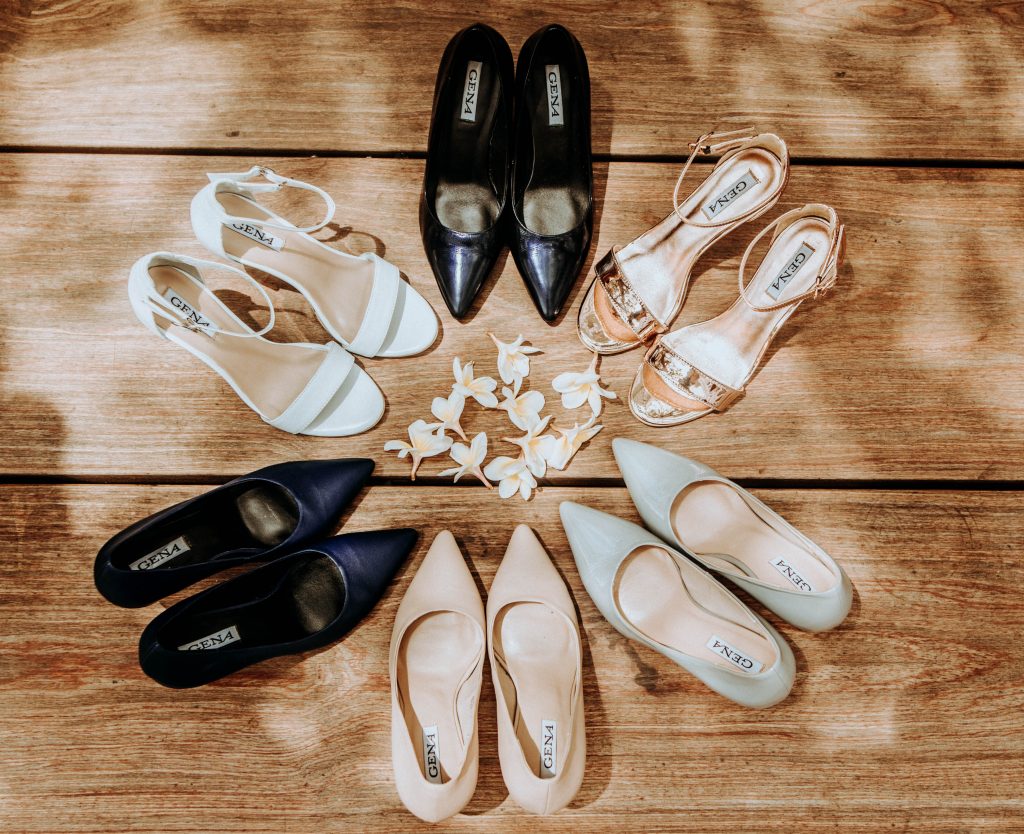 Other feet-loving features: The shoe uses soft Napa leather (from lamb or sheepskin) that carefully guards the feet against the elements. It is lined with ergonomic, air-injected foam to give comfort and support to the balls of the feet and arches, cushioning impact when feet hit the ground. The water vapour permeable leather, also allows heat regulation, eliminating the problem of embarrassing feet odour and fungal infection from wearing heels for too long. 
The shoes are strong enough to support weights of up to 150kg. While GENA's lower heel height are considerably shorter after the switch, do consult your physician if you can wear heels during your pregnancy. 
Click here to visit GENA's online store. Bonus: From now till the end of June 2019, Mummyfique readers get $40 off, when they spend $230 or more. Just use the promo code: MUMMYFIQUE40, when you check out.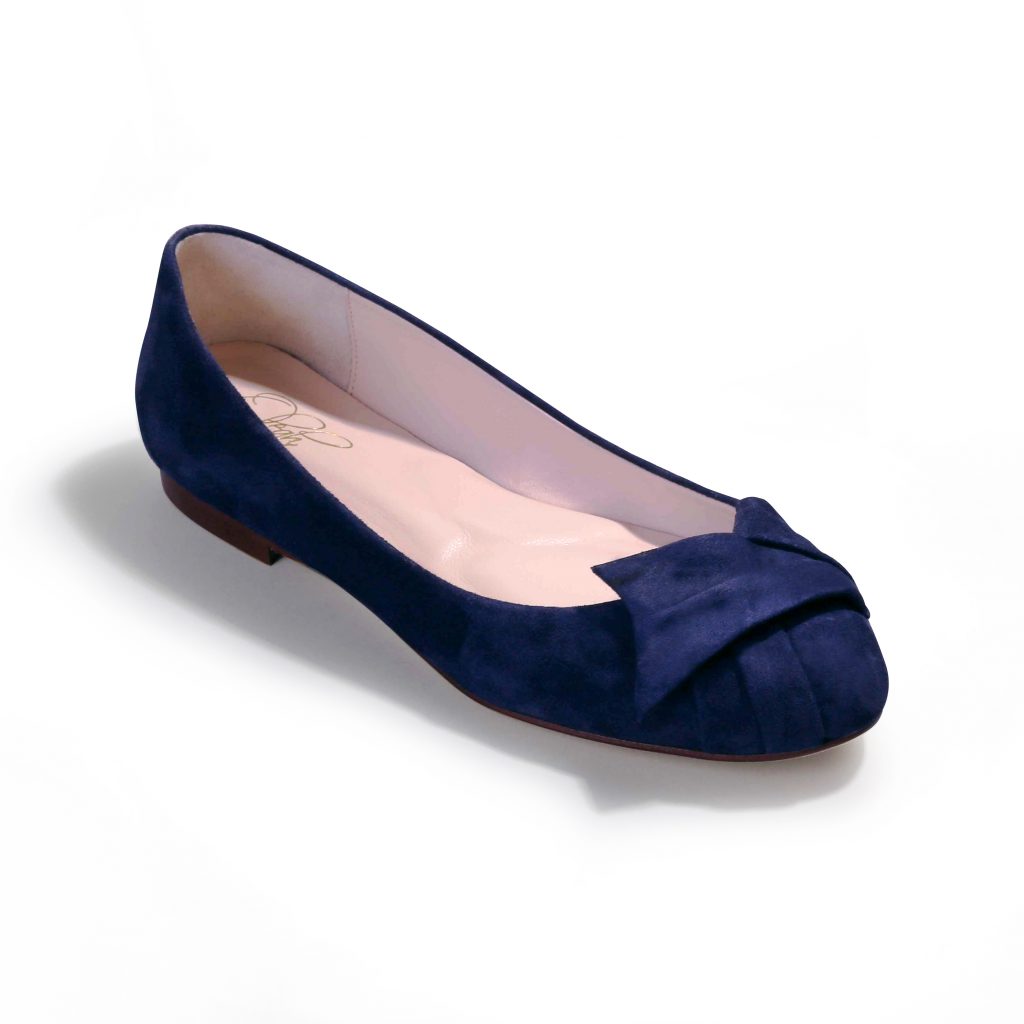 For wider cut feet: Oleah Handcrafted
A local designer brand that prides itself on its high-end comfortable heels, Oleah Handcrafted shoes are beautiful and luxurious, offering quality, comfort and affordability. 
Each pair of shoes is lovingly handmade, using only fine-grade Italian leather. Because leather is breathable and durable, it gloves the feet like a second skin, by expanding and accommodating the feet, at time passes, says Clara Han, founder and creative director of Oleah Handcrafted. 
Perfect for expectant mums whose feet upsize during pregnancy, Han shares: "Oleah shoes are cut wider, so they are great for boarder feet. They include a plusher memory foam footbed, with 6mm cushion under the balls of the feet, for added comfort and to reduce pressure." 
The toe box is also designed a tad wider to prevent pinching at the toes. This is great when oedema sets in in the later stages of pregnancy and the feet swell up. The inner lining of the shoes are lined with kid leather, a soft and malleable material standard in luxury shoe designs. This will also soothe the weary legs of mums-to-be. 
Oleah Handcrafted shoes start from $295, and are incorporated with exquisite details that make feet stand out. The label has a pop-up inside multi-concept store, Superlative.co at #01-28/29 Millenia Walk. You can also find the full range of shoes at its online store here.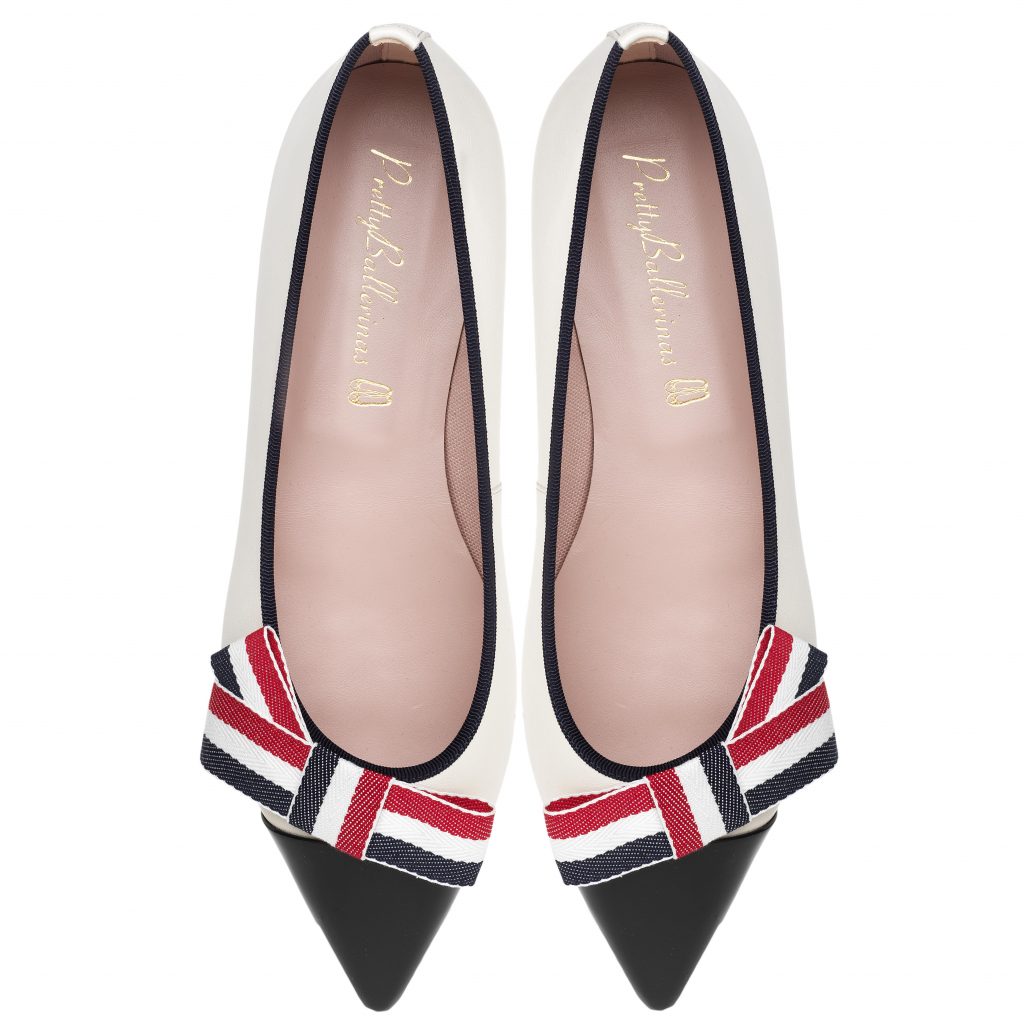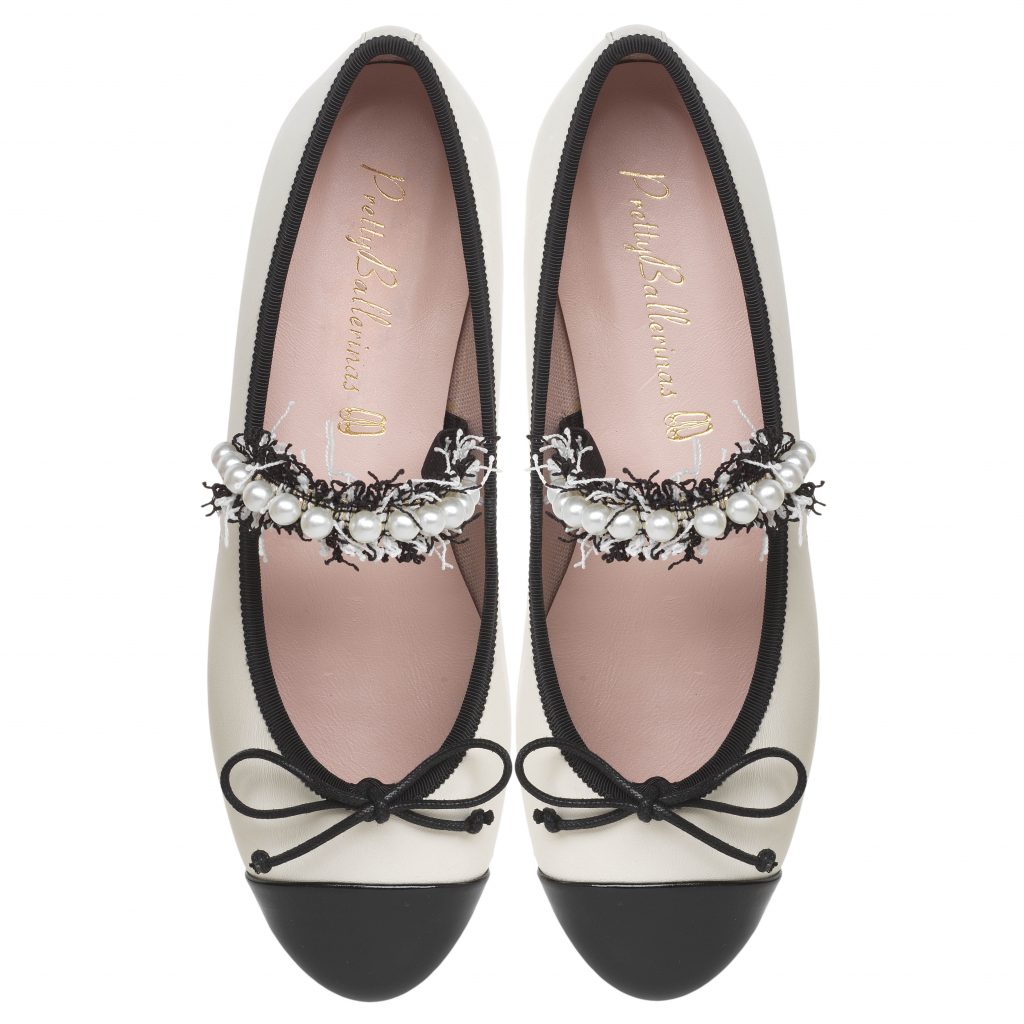 You may have to sit out on dances now, but you can still wear these Pretty Ballerinas.
For young at heart: Pretty Ballerinas
Celebrity mums, Kate Moss, Angelina Jolie and Jessica Alba have relied on this trendy footwear label to shoe them during their pregnancy. From the Mediterranean island in Menorca, Spain, Pretty Ballerinas is known for its high-quality materials and exquisite craftsmanship, each shoe is handcrafted by master artisans. Now, they have brought these lovely ballerinas over to Singapore.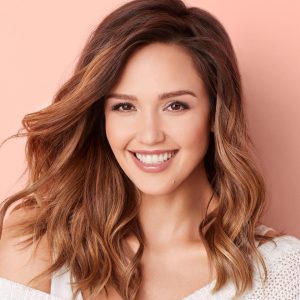 The gorgeous ballet shoes start from $190. Choose from the Rosario range of ballerina shoes (with 5mm heels), Ella (high-fronted ballerinas with pointy toes) and Shirley (bendy ballerinas with flexible rubber soles). The patterns range from modern, chic to simple and exquisite. The Ella range can also be customised on request. Pretty Ballerinas also has an adorable collection of children ballerinas for mum-and-daughter twinning.
Pretty Ballerinas has two outlets, one at 02-47 The Paragon, and the other at B1-150 Ngee Ann City.