After living in denial about my hair loss, I decided to do something about it and tried the NIOXIN 3D CareSystem for light thinning hair. Here's my experience. BY KIMBERLY TAN
When your husband notices you're shedding hair like mad, it's probably a good time to do something about it. Left unchecked, hair gathered everywhere I went, scattered near my bedside or in merry clumps at the sinkhole. Even though we managed to clear the evidence by getting a robot vacuum, I definitely had to do something about my hair loss. 
Over the years I've tried hair loss shampoos, went the organic shampoo route, and even tried a shampoo bar. Additionally, I've also gone for hair loss treatments, but their upselling left a nasty taste in my mouth. 
NIOXIN's research findings
According to NIOXIN's research findings, I'm not alone. In fact, in the study they did with Yale University psychologist Dr Marianne LaFrance, results showed that those in the 25-34 age range agreed that their thinning hair made them feel conscious. Good news though: there are effective haircare systems to help with this.
Trying the 3D CareSystems
The system I tried was for light hair fall, thank goodness. It contains a Cleanser Shampoo, Scalp Therapy Revitalising Conditioner, and Scalp & Hair Treatment ($74 for the kit). Some of its benefits include making your hair more resilient and amplifying texture for thicker and fuller hair. There are six such systems, from thin to progressed thinning hair to curly or chemically treated hair. 
I tried Nioxin's Light Hair Fall therapy 3D system almost every day for a month. and my hair fall has indeed reduced. Moreover, I didn't go easy on my hair this month – I usually wear it in a ponytail, and braided it a lot for #FitspoJuly. In a nutshell, my distinct parting has narrowed, and I've also discovered new unruly baby hairs when I tie my hair, so yay for hair growth!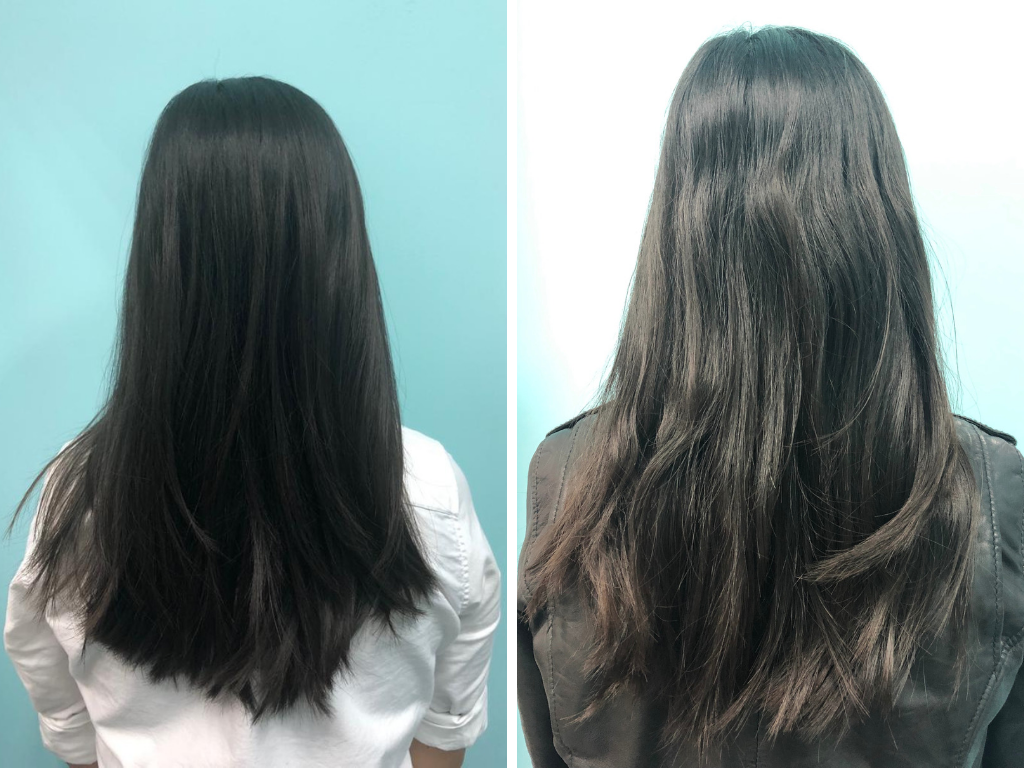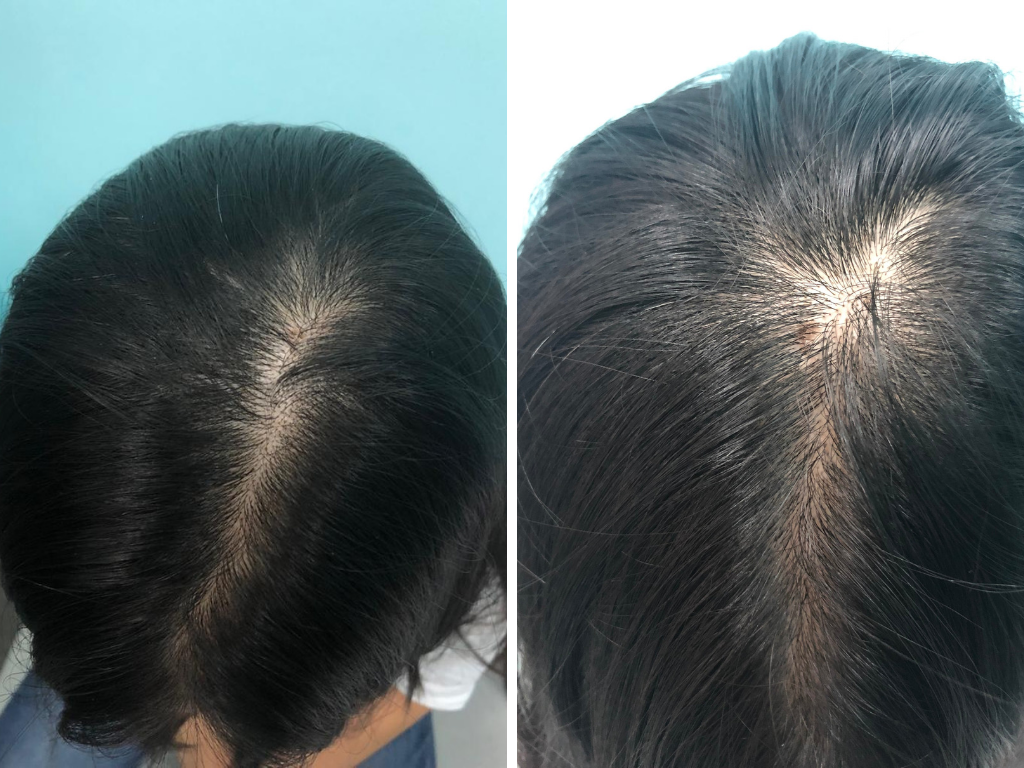 It's pretty straightforward – use the shampoo, then the conditioner and then the treatment serum. As for the shampoo, it has a refreshing minty smell, but look upwards as it can sting the eyes. My scalp never felt minty when I used it though. Apply just a 20 – 50 cent amount of shampoo and work it into your scalp and your ends. After washing it off, my hair felt squeaky clean.
Next, use the conditioner and leave it for one to three minutes. I applied the conditioner to my scalp and ends and massaged it in, and my scalp started tingling. However, it wasn't uniform and some days I felt the tingle more than others, or just in the front of my scalp and not the back. Other days I'd feel nothing entirely. Nevertheless, my hair felt much softer and silkier.
Lastly, I'd apply the treatment. To be frank, I skipped this a few times as I'd forget about it once I was dressed. Of course, it's a pretty essential step since it gives thicker and two times fuller hair. 
Firstly, I'd prefer having the instructions for each step written on the back of the bottle, because I'd often wonder if I was applying the shampoo or conditioner correctly and for the correct amount of time. Secondly, having swapped out my haircare products for organic, biodegradable options, in recycled bottles, I would love to have a plant-based haircare system that's also effective for hair fall. Finally, I think I'd have to use it longer to see more tangible results.