Bigger, better and now eco-responsible too, the latest edition of Boutiques Fair has everything busy mums need – from womenswear to children's apparel, from toys to homeware, beauty and jewellery. By ORIELLA ONNI
It's back, it's bigger and better, and you'll be an eco-friendly consumer by shopping at this year's Boutique Fairs. Offering womenswear to children's apparel, lifestyle and beauty products, and home furnishings, the Spring/Summer edition of the bi-annual shopping extravaganza will feature over 300 indie brands – 95 per cent of which are Singapore-based companies.
Many brands will be launching their new collections exclusively at the popular shopping event which runs from 29 to 31 March. Spread over two floors at the F1 Pit building, there are six dedicated spaces for shopping, fringe activities, dedicated food and drink areas and immersive workshops – there is truly something for everyone.
Keeping with times, and the growing trend for more sustainable products and socially responsible vendors, Boutique Fairs is going all out to champion green initiatives – over 80 per cent of the fair's vendors are socially ethical companies that support charities, immigrant or refugee communities or eco-initiatives.
This go-green fair is committed to reducing waste and shoppers are encouraged to bring their own water bottles, reusable cutlery and tote bags for their shopping. The sale of plastic mineral water bottles has been banned and replaced with water dispensers located in every room. You can refill your bottles with a donation of your choice, and the collected proceeds will fund a charity that brings clean water to communities in Asia. Likewise, food and beverage vendors will be using plastic alternatives.
You can easily spend a leisurely morning or afternoon at the fair, not to worry, since there are kid-friendly activity stations, and even nursing rooms for mums. Here are some of our top picks to look out for: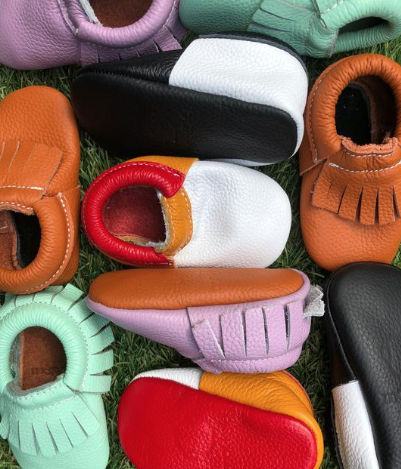 Mokksies
Designed to provide parents with comfortable, easy-to-wear options for kids, the brand's shoes support and encourage foot development, and are handcrafted from 100% genuine leather. Textured leather soft soles with elasticated openings to prevent them from flying off little feet.
Bonus: Enjoy 10% off when you buy a gift box of Mokksies moccasins and BaeBeeBoo apparel. The deal is exclusive to the fair.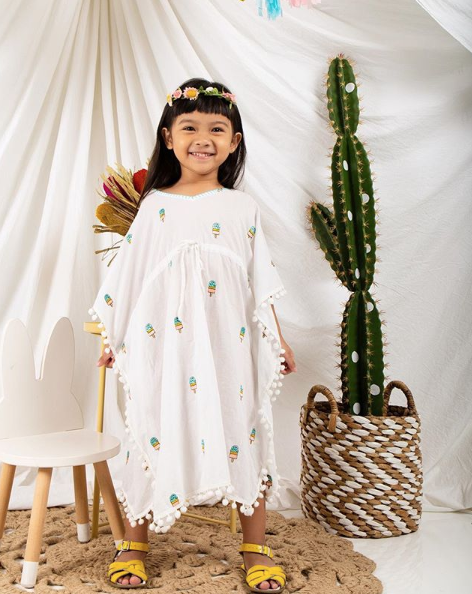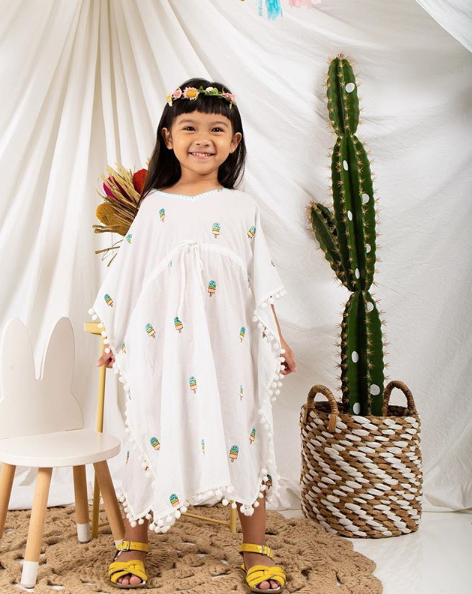 BaeBeeBoo
We dig this contemporary kids' apparel brand that is both fashion-forward and socially conscious – every product from the label is hand-sewn by a woman in India, and a portion of profits from the Bae and Beespoke collections are donated to the New Light: Operation Starfish project, that focuses on providing basic schooling to neglected children of child sex workers in India. Look out for the new Boo-Tee-Full Tees collection that will be launched at the fair. The tees give the future generation a voice and feature messages that defend Mother Nature.
Bonus: Besides the Mokksies offer, customers also enjoy 10% off the brand's Beespoke collection, and 30% off the BooTeeFul range.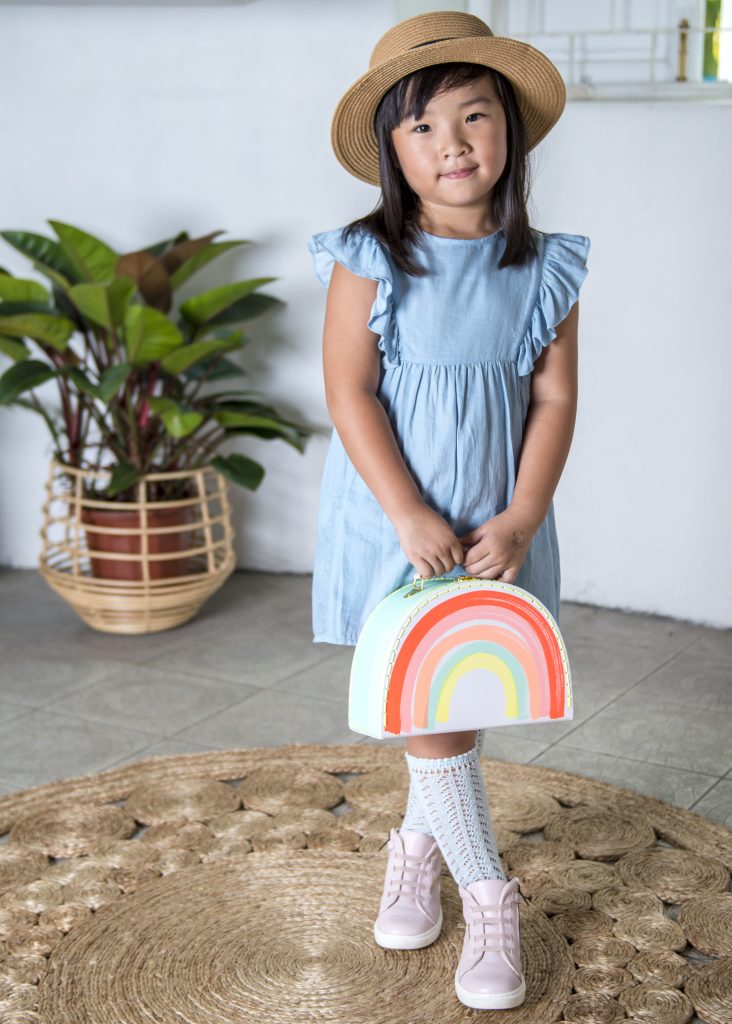 Hunter and Boo
This modern, ethical baby and kids label does not compromise on style or personality, and also uses only 100 per cent certified organic cotton for its clothing. Each item is produced in a small factory in Sri Lanka, where the men and women work in a safe and respectful environment and are paid proper wages.

Hunter + Boo will be launching its Shibori collection – which features minimalistic geometric prints, inspired by traditional Japanese dyeing techniques. Another collection is Black, which features soft black unisex pieces.
Sunday Bedding
The bedding brand carries wrinkle-free linen sheets and sustainable and eco-friendly bamboo rayon sheets (they use up less water in the wash than cotton). Sunday Bedding will be launching its 100% organic cotton range at Boutique Fairs. The brand will donate five per cent of the sale of its sheet sets sold this weekend to SOSD, a dog shelter in Singapore.  
Riau Candle Co.
The company is known for its hand-poured soy candles from Riau, that is infused with essential oils and has lead-free wicks. Expect two new scent variants to be launched exclusively at Boutiques Fair.
The socially responsible brand employs women who are coming out divorce, abandonment or prostitution, to help them get back on their feet. 100 per cent of all proceeds from its candle sales will be used to fund this project and other social development projects in Indonesia.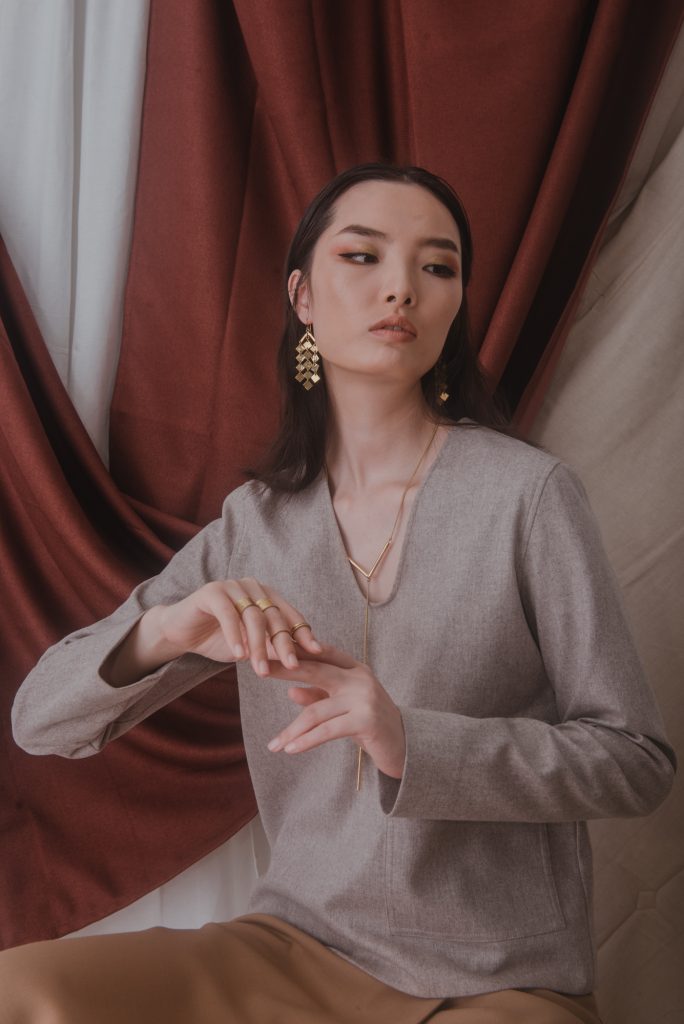 Artisan & Fox
A social enterprise that offers jewellery made by artisans from developing nations, Artisan & Fox want to empower underprivileged artisans. Fifty per cent of the brand's profits go to the artisan partners and the remaining is re-invested in its pro-bono initiatives that help the artisans, such as refugee craft programmes. Look out for the Afghanistan Collection: Seasons of Afghanistan, designed by artisan partners from the old city of Kabul; and the Refugee-Craft collection that is designed in collaboration with and curated from refugee-led enterprises.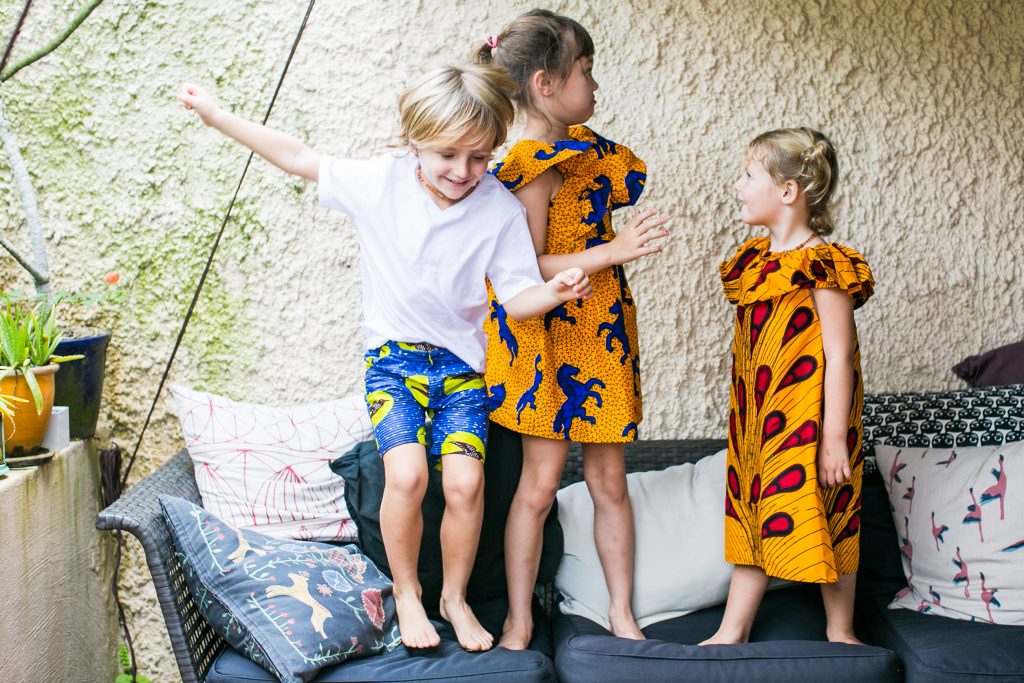 OLIVEANKARA
Mixing up African fabrics and modern fashion design, the clothing company focuses on unique designs, quality and limited runs, over quantity and mass productions. The brand partners cooperatives in Ghana and Rwanda, support female artisans and their children, who are affected by poverty, diseases and gender inequality. These sustainable partnerships help the African artisans expand their reach, and offers the weavers an income to support their families and provide education to their children. Look out for the mini-series of Unisex Kimonos that have both African and Japanese elements.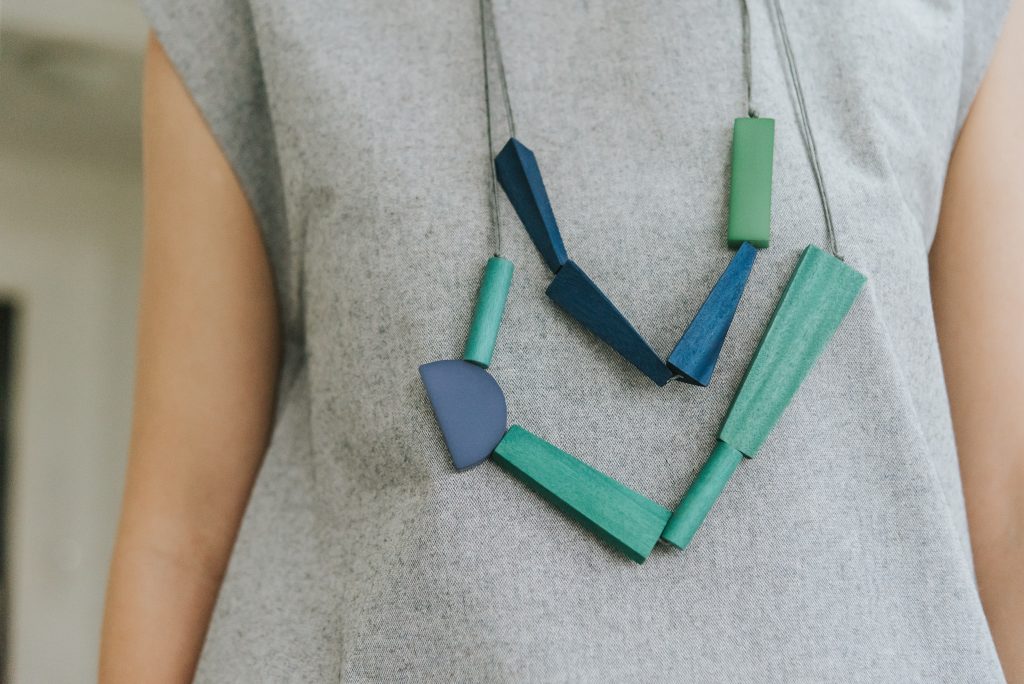 WoonHung
Offering elegant modern jewellery that is built on the pillars of renewability, sustainability, cottage industries and traditional craft – the brand uses natural materials and taps the skill of traditional jewellery artisans in Cebu.  The aim here is to support livelihood and traditional craft in creative ways.  It is part of the brand's Go Green Livelihood Project that helps rural communities through skills training and education, while helping to support the fashion jewellery industry. Look out for new earring and necklace designs at the fair, and a new premium collection of jewellery.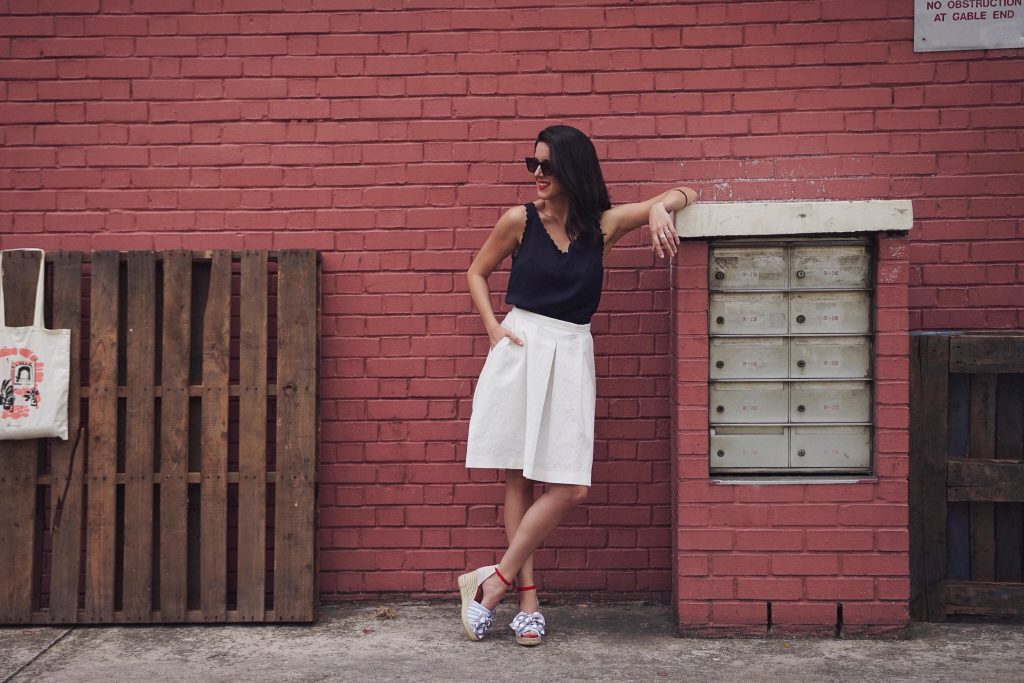 Badt & Co.
Known for its espadrilles for women and kids, Badt & Co. believes in design, savoir-faire and quality, and understanding fashion at a slower pace. The company supports Acción Contra el Hambre, the Spanish branch of the international NGO Action Against Hunger, through the sale of its espadrilles. Each pair of shoes sold at the Boutiques Fair, will provide a day of food for a child. The brand will be launching six new models for Spring/Summer, including platforms, mid-wedges, flats and a large selection of kid's shoes.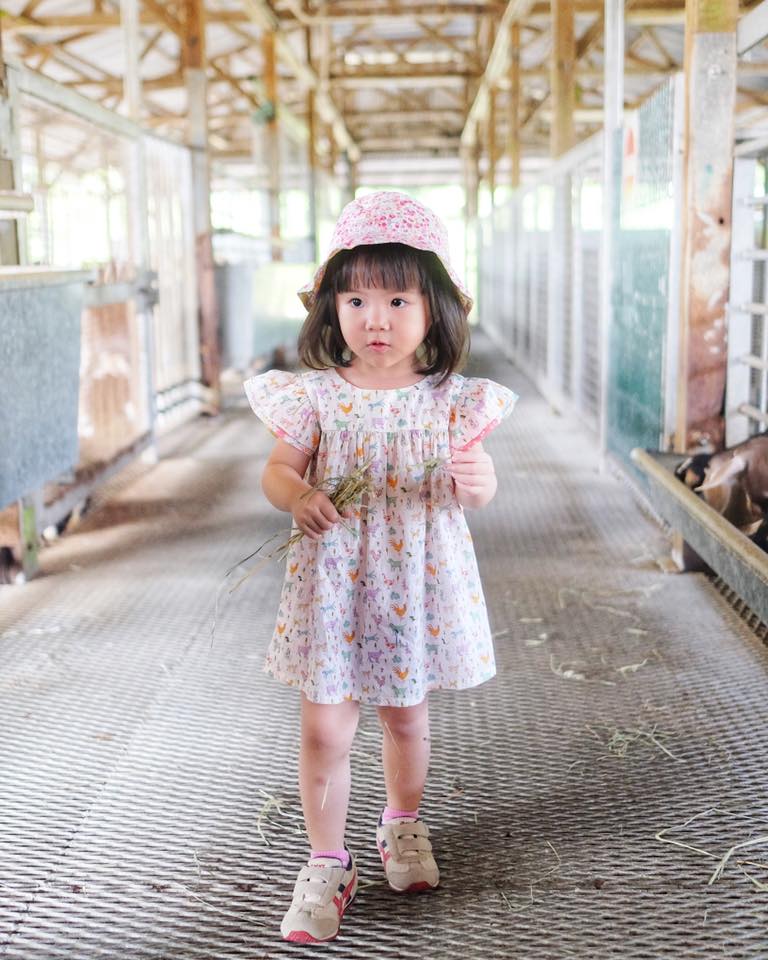 Elizabeth Little
The makers of playful vintage-inspired outfits and accessories, each Elizabeth Little item is a timeless treasure, because they are made with the intention to last. The brand eschews fast fashion in favour of products that are both exquisite and durable, and can be passed down like heirlooms, from generation to generation. The brand engages local artisans to produce its locally-made outfits and accessories, providing income for homebound seamstresses and homemakers. Expect the brand's Spring/Summer 2019 collection of linen clothing and home furnishings at the fair.