My hair(less) dream come true.
Back when I was a teen, I heard horror stories of how shaving your pits would cause permanent, ugly dark patches so I turned to the humble tweezer to keep my pits nice and fuzz-free, albeit a little bumpy – side-effects from the constant yanking, I would assume.
Later, when my wallet allowed, I upgraded to an epilator. A dreadful contraption that mostly pinched and nicked my pits, making showers very unpleasant – I eventually upgraded over time to better ones before ultimately resorting to shaving, simply because I could do it in the shower quickly without having to strain my eyes tweezing or reminding myself to charge the epilator.
That's mostly how I dealt with the fuzz when, at an editorial meeting recently, a colleague casually asks, "Hey, you wanna try Laser Hair Removal?" 
I'll be the first to admit, thoughts of excruciating pain and burning flesh came to mind, so I turned to Google for reference, as most of us do and quickly learnt that laser hair removal has come a long way since it was first introduced – my interest was piqued.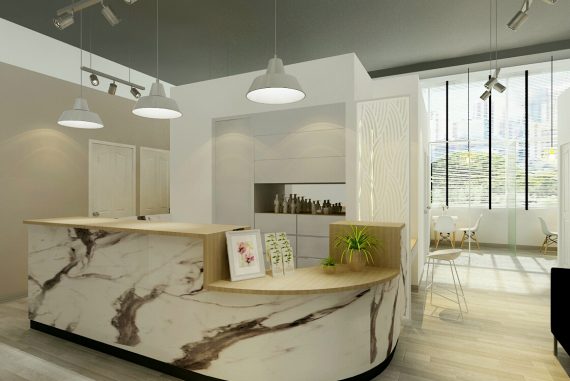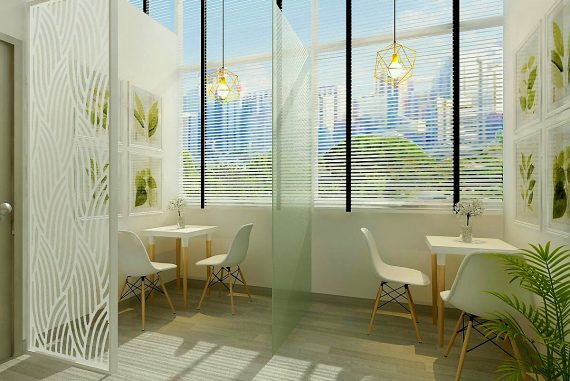 I walk into the beautifully bright, modern Supersmooth beauty spa and immediately am drawn to all that wonderful sunshine streaming into its welcoming space. Located in the heart of the CBD, Supersmooth is accessible and is the only one on the market right now that offers a three-year warranty on your hair-free journey.
Also, LOVE their cute infographic posters.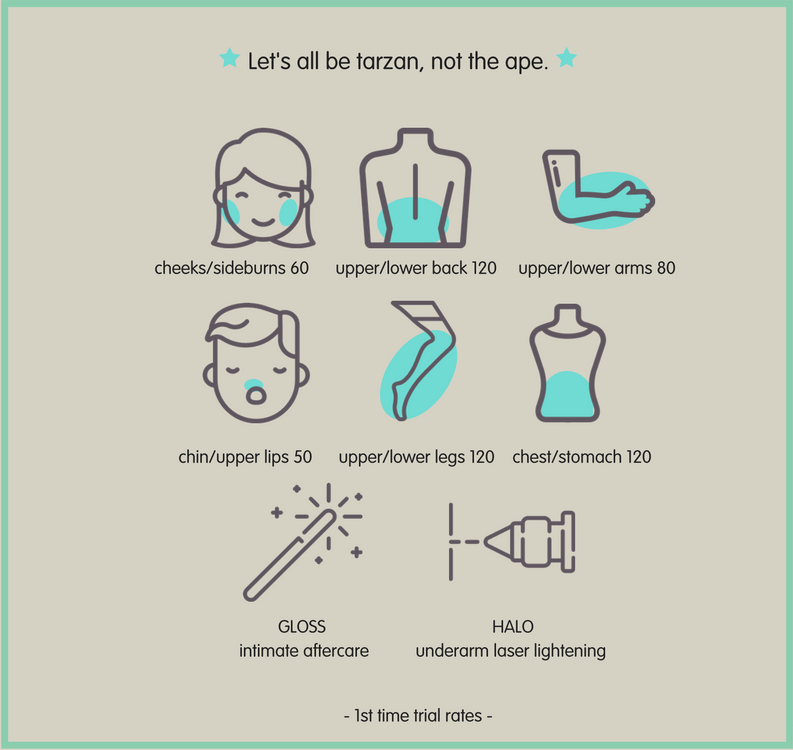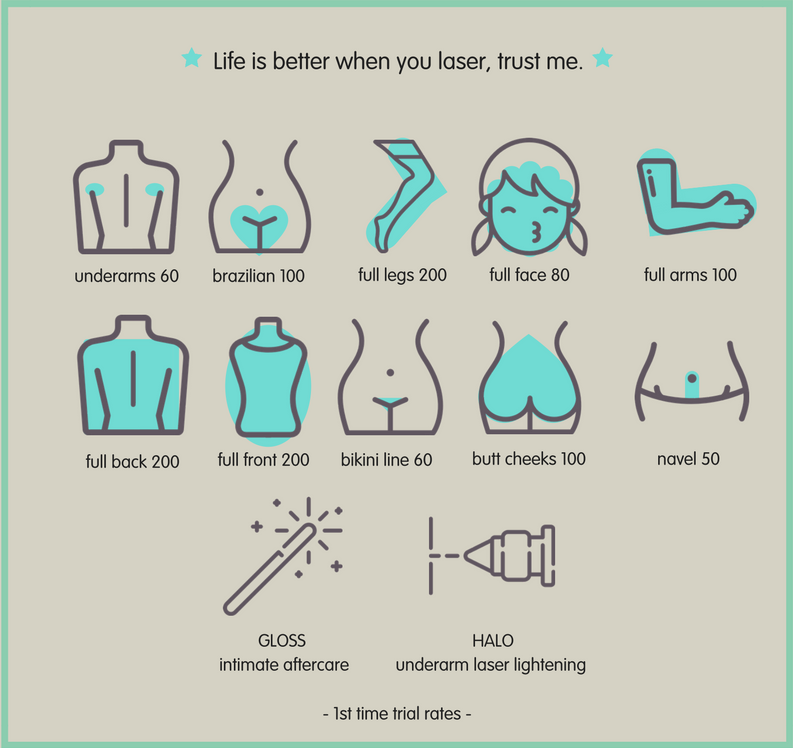 After a pleasant consultation, the therapist instructs me to remove my clothing and hop on the treatment bed. She then asks if I shaved or waxed recently.
Lucky for me, I shaved because you'll have to shave exclusively during your treatment for it to be effective. So no tweezing, waxing or epilating, ladies. Your razor is your new best friend, for a little while at least (because you're on your way to liberation!)
She explains the theory behind the treatment and possible sensations I might feel before proceeding with slathering up my pits with ultrasound gel and gets to zapping those pesky follicles.
Mostly, I felt warmth as she gently and methodically moved up and down my pits but every once in a while I'd experience what felt like someone tweezing three hairs at once and I'd flinch a little – just a tad bit uncomfortable in some places but perfectly painless otherwise.
The entire treatment lasted about 15 minutes. Max.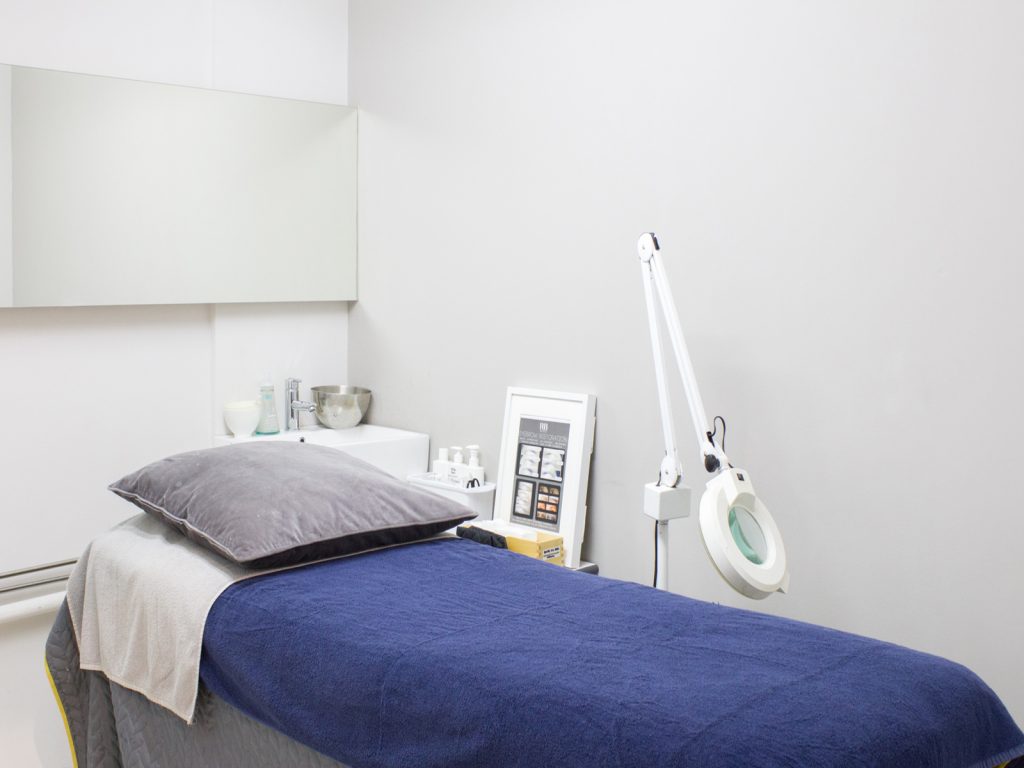 Pulses of highly concentrated light are emitted from the laser directly into your hair follicle, eliminating the hair. Because the pigment in the hair absorbs the light resulting in its destruction, darker, courser hair usually sees far better results but Skinsmooth's treatment works great on fine hairs too. The treatment however, has virtually no effect on white hair since it has no pigment.
Most people see permanent results after six to eight treatments on average but with Supersmooth's three-year guarantee, you can always go back for touch-ups and zap those stubborn few holding on for dear life.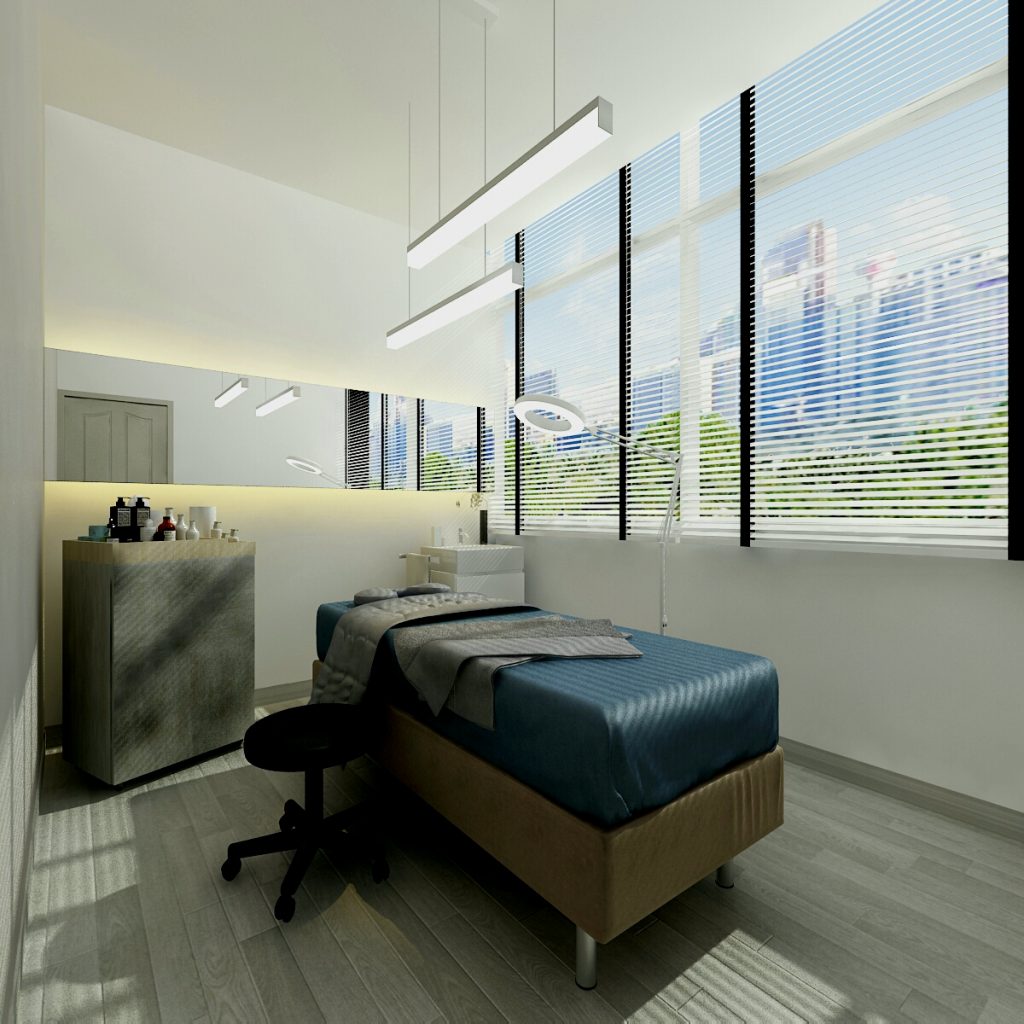 As explained before the treatment, you're not going to immediately notice any difference. Your hair will continue to grow and then just 'fall out'. 
It is imperative that you ONLY shave during your entire treatment – failing which, may lead to disappointing results. So be warned.
After about seven days, the hair started falling away leaving me almost perfectly hairless. I was overjoyed because my underarm wasn't just fuzz-free, it was soft and smooth. No bumps, no nicks, no cuts. Nothing. Plain, beautiful nothing.
Just a little note, your hair grows in cycles so you're not going to get them all in the first session, be prepared to go for a few before announcing your new found hairless wonder to the world.
Would I go back? Book me an appointment already!