Let your children join you on your healthy lifestyle journey during Fitspo July month by enrolling them in one of these fitness and wellness programmes. BY CRYSTAL CHAN
Little Samurai Children's Programme @ Evolve MMA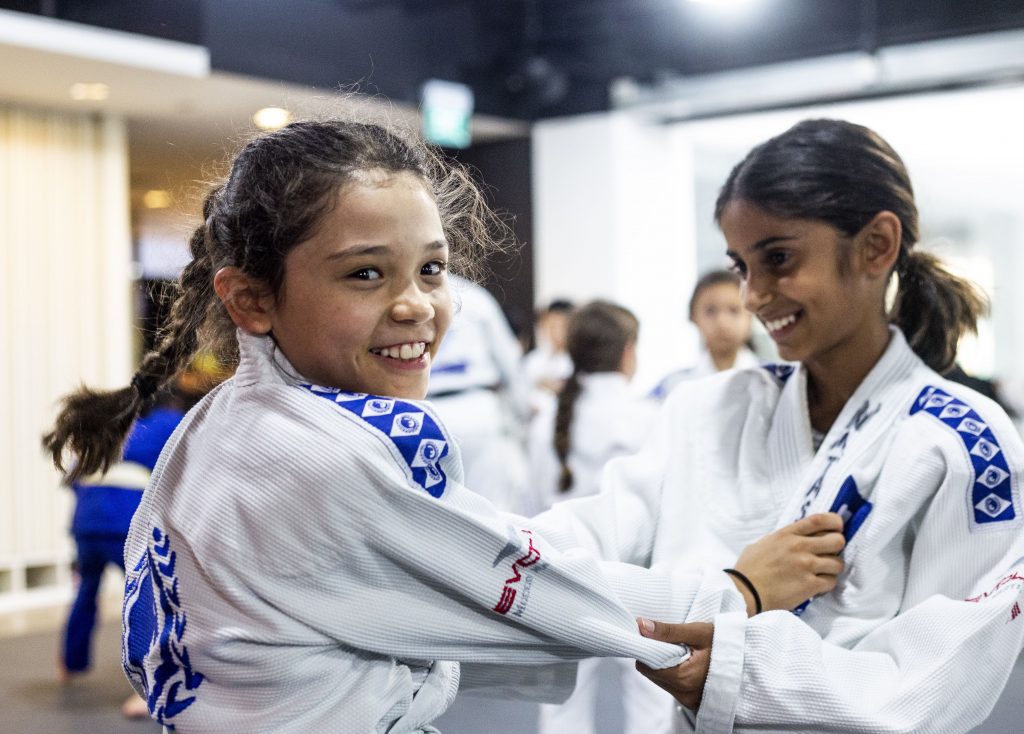 What: Little Samurai Children's Programme
Where: Up to three venues
When: Various dates
Cost: Price upon request. Click here to register.
Let your children learn from the best at Evolve MMA's Little Samurai Children's Programme. Taught by world champion instructors, the Little Samurai Children's Programme will teach them important life skills through martial arts such as Brazilian jiu-jitsu.
Other than confidence, mental strength and discipline, your child will also learn to defend himself against bullies. What's more, the class allows your child to interact with other children with similar interests. This builds up strong friendships that will benefit them in the long run. 
30-minute trial classes are now available here for Little Samurai Children's Programme to gauge your child's interest.  
Children Ballet Class with Rolypoly Family @ Inspire Mum & Baby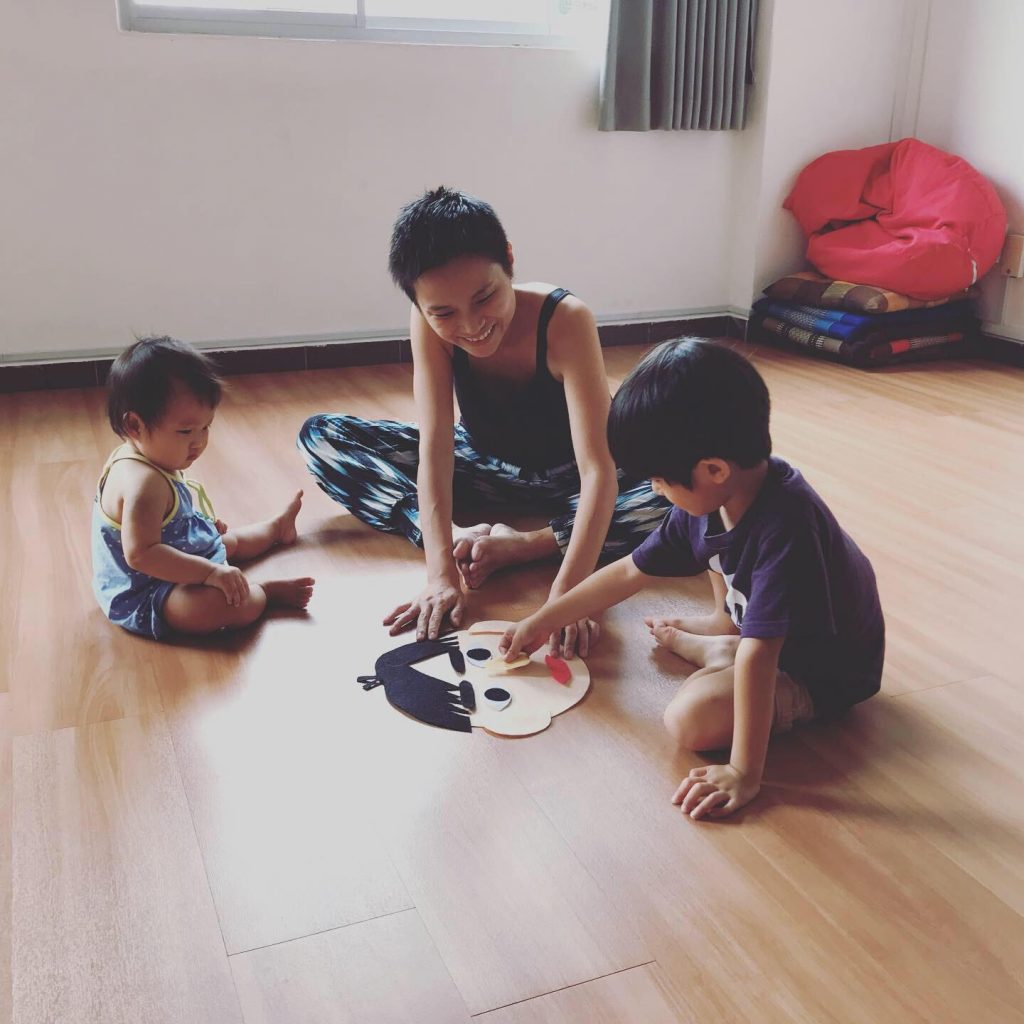 What: Children Ballet Class with Rolypoly Family
Where: Inspire Mum & Baby (188-2 Tanjong Katong Rd, Singapore 436990)
When: Every Saturday (11am, three to four years old) and Every Sunday (11.45am, five to six years old)
Cost: $45 (one trial lesson); $350 (10 lessons). Click here to register.
Ballet is an expressive dance that provides your little ones an avenue to be disciplined, active and creative. Inspire Mum & Baby's kickstarter ballet lesson with Rolypoly Family engages your children through positive language, interactive games and stories to nurture them in this dance genre. Both boys and girls are welcome to attend the class. 
As the instructors are extremely cautious in training your child's developing body, they will only teach them simple ballet movements and positions during the sessions.  On the last class of the term, cheer on your children at their graduating ballet performance.
Inspire Mum & Baby's children ballet class with Rolypoly family lasts for 45 minutes per session and is split between two age groups: three to four years old (Saturday, 11 to 11.45am) and five to six years old (Sunday, 11.45am to 12.30pm). Do note that the class is conducted in Mandarin.
Multisport Programme @ Shaws Little League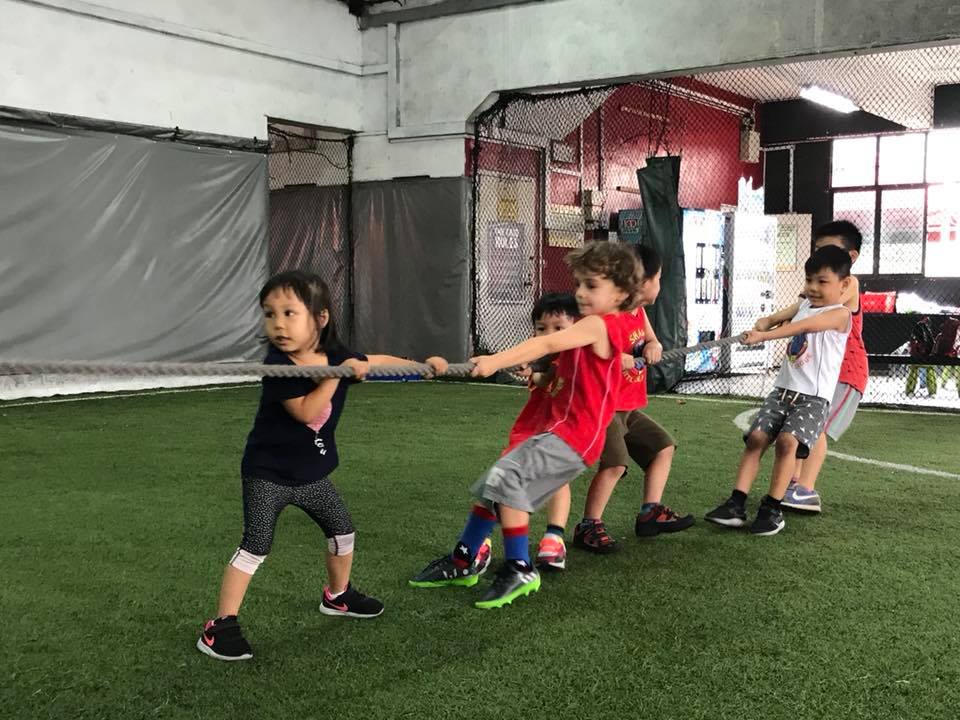 What: Multisport Programme
Where: Various venues
When: Various dates
Cost: $40 per session (inclusive of equipment). Click here to register. 
Not sure what sport your child fancies? Enroll them into Shaws Little League's Multisport programme to find out. The curriculum includes a diverse range of sports such as volleyball, rugby, hockey, cricket, golf and athletics. 
Each session of the multisport programme will focus on two sports and the sports change every week. Although all of the equipment is provided during the class, your child can still bring along their favourite baseball bats or racquets. 
Other than becoming physically fit after participating in the programme, your child will also learn crucial social and team building skills and sportsmanship.
Additionally, don't forget to check out Shaws Little League's upcoming holiday camps from 9 to 12 September for a more immersive sports experience.
Just Climb @ Kinetics Climbing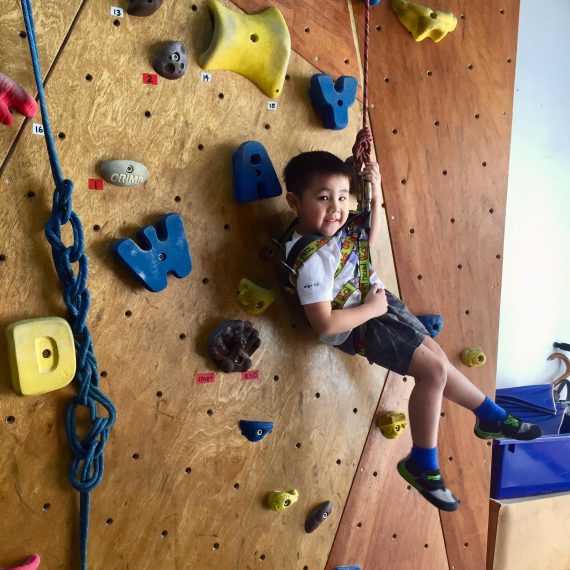 What: Just Climb
Where: Kinetics Climbing (511 Serangoon Rd, Singapore 218153)
When: Various dates
Cost: $45 for one participant; $33 per participant for groups of two to four. Click here to register.
Bring your children for an exciting climbing experience at Kinetics Climbing. Suitable for children four years old and above, the Just Climb programme is not to be missed. 
Just Climb is a one-hour session for adults and children that teaches both top-rope climbing and bouldering* components. Parents may accompany your children during the session to make it an enjoyable bonding time. Hence, you will be the first person they share their first accomplishment to when they climb to the top. 
If you like climbing with a group, join in for the Climbing 101 programme ($36 per participant) designated for a minimum of six pax instead. This two-hour course allows your child to experience climbing and bouldering under the safe guidance of Kinetics Climbing's qualified instructors. During the course, basic introduction of climbing techniques will allow them to ascend top-roped sports and bouldering routes with ease. 
Do note that pre-booking for the programmes are needed. Walk-ins are only accepted if instructors are available. Furthermore, an additional walk-in fee of $10 per person will be charged. 
*Bouldering components are only for participants above 13 years old. 

Mini Savitar Tennis Camp @ Savitar Tennis Centre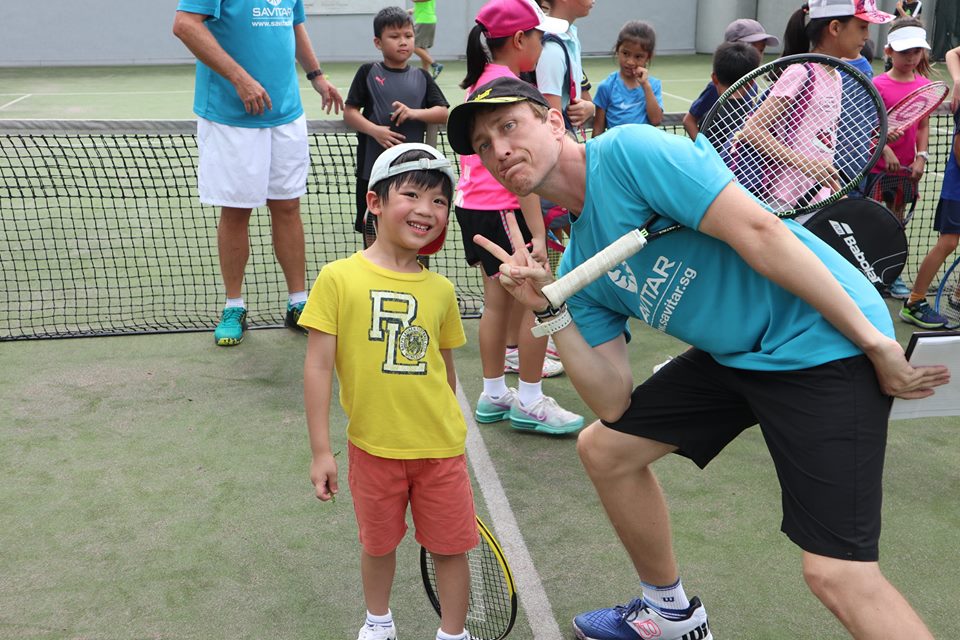 What: Mini Savitar Tennis Camp
Where: Savitar Tennis Centre (8th Floor, Fairmont Hotel Singapore)
When: Now until 8 August
Cost: $395 per camp week (five days). Click here to register. 
Enroll your child into Savitar Tennis' week-long camp for a programme that focuses on stroke improvements, match plays and not to mention, enjoyment of the game. The camp accommodates tennis players with skills ranging from beginner to tournament standards.
If your children are beginners in the court, they can try the fun-filled mini camp for a more personalised and age-appropriate lesson. On average, the mini camp is suitable for children aged four to seven years old.
For parents worried about the equipment used, the mini camp utilises low-compression balls and mini nets for a safer and better learning experience for your children. Additionally, the coaches are certified to conduct lessons for them. They ensure that your little ones are enjoying themselves thoroughly while playing under a safe environment with professional instructions given.
Book the camp 30 days in advance or enroll two children into the camp to get discounts.
Toddler Swimming Lessons @ Happy Fish Swim School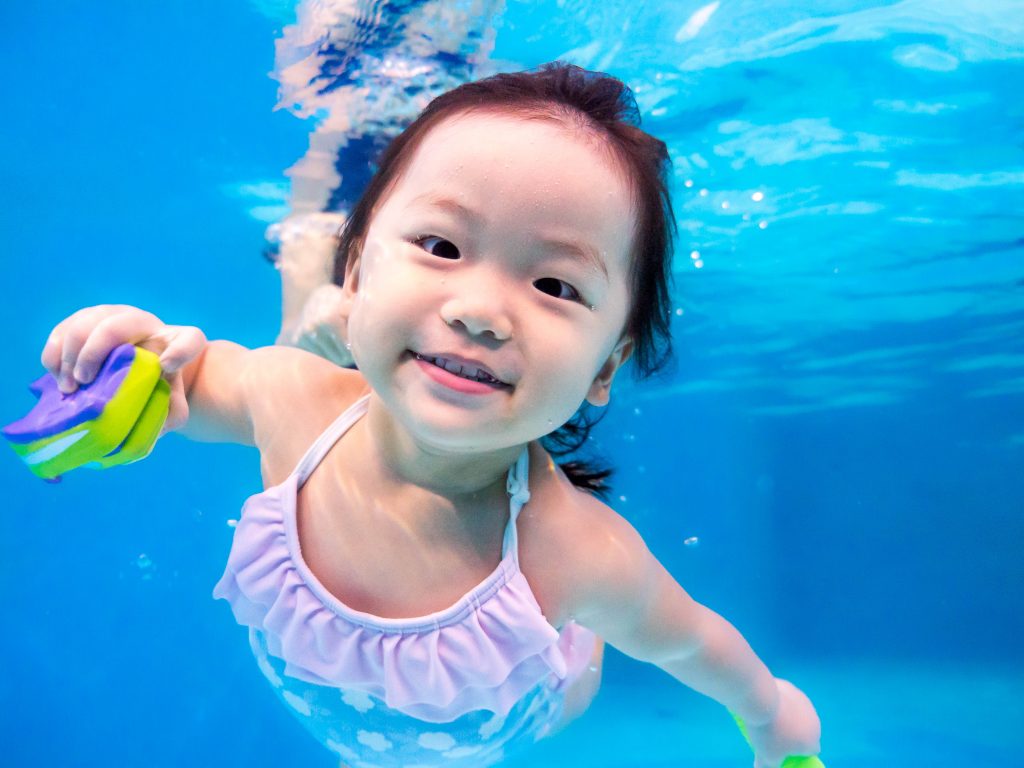 What: Toddler Swimming Lessons
Where: Various locations
When: Various dates 
Cost: $342.40 per term (weekday classes); $428 per term (weekend classes). Click here to register. 
Let your children learn to swim in a positive swimming environment at Happy Fish Swim School. The school's instructors are certified by AUSTSWIM Teacher of Infant & Preschool Aquatics, and will ensure your children have a safe yet fun time.
Happy Fish's toddler swimming lessons are great for children aged two and above. The swimming lessons are available in either group or private lessons. The curriculum is split into three stages: beginner, intermediate and advanced. Each stage lasts for three to six months.
Yoga Classes @ Canvass Yoga Art Meditation Centre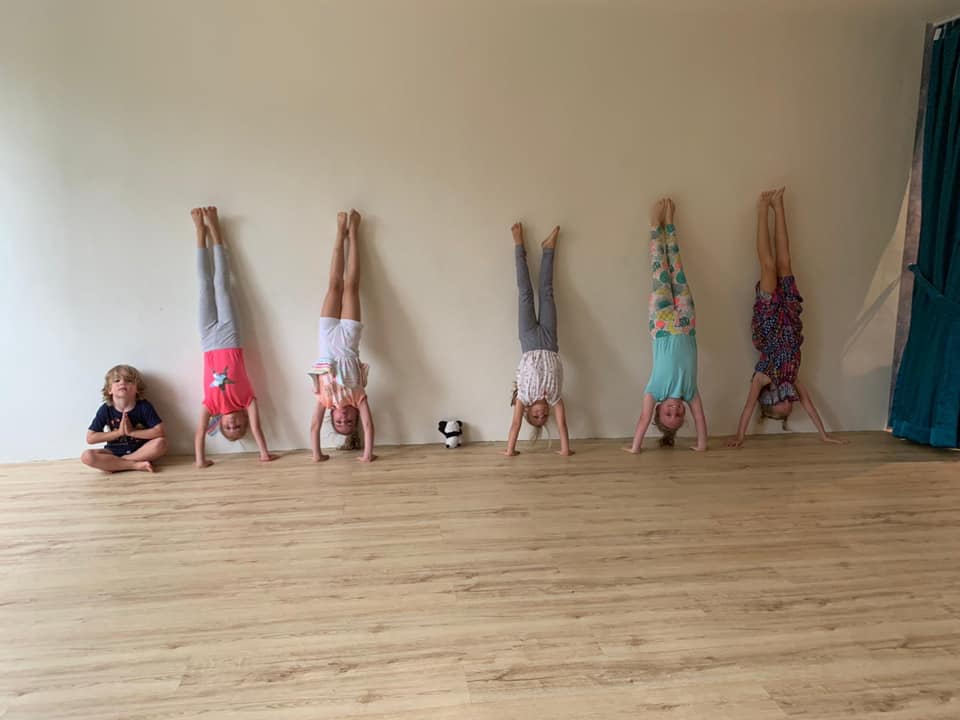 What: Yoga Classes
Where: Canvass Yoga Art Meditation Centre
When: Various dates 
Cost: From $60 (one children yoga art meditation class, 120 minutes). Book your class by emailing info@canvass.com.sg or call 8522 2940. 
Canvass' Movement Art Mindfulness for Children programme involves a combination of art, story-telling and movement exercises to teach your young ones various poses inspired by yoga and dance. Throughout the programme, your children learn about their anatomy to understand which muscles and body parts to engage during their mindful movement practices. 
Afterwards, they will improvise movements to express themselves in non-verbal ways. At the same time, the instructors will teach your children breathing exercises to keep them focused and centered. Creative art exercises will also be conducted to complement and strengthen the theme of the class.
Additionally, Canvass is able to design a private class for families upon request. Children above two and a half years old will try out a series of mindful movement exercises while exploring colours and textures together with their families through drawing and painting. Therefore, it helps families to bond, restore and enhance appreciation towards each other. 
Preschool Gymnastics Movement Programme @ BearyFun Gym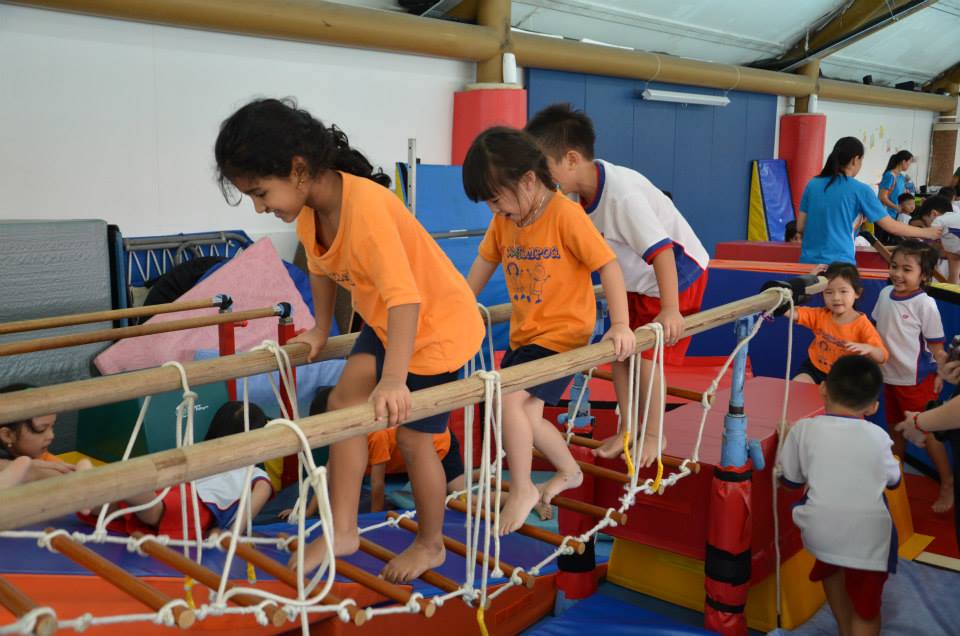 What: Preschool Gymnastics Movement Programme
Where: BearyFun Gym (Bukit Batok or Changi)
When: Various dates 
Cost:. From $42.80 per child (one trial session); from $342.40 per child (one term consisting of nine sessions). Click here to register. 
Children can learn tumbling at BearyFun Gym's preschool gymnastics programme, best for those from 18 months to six years. 
The programme teaches Dominant Movement Patterns such as jumping and landing skills, rolling and balance. All of these fundamental movement work will surely benefit your children for sports or recreational activities. It is split between various age groups such as playgroup, pre-nursery, nursery, kindergarten one and kindergarten two. 
Not only does the programme builds up physical endurance, strength and agility, it also develops critical cognitive skills. Furthermore, children can overcome their fears of falling and nurture traits like self-esteem, determination and discipline.
Nursery Dance Classes @ Shawn and Gladys Dance Academy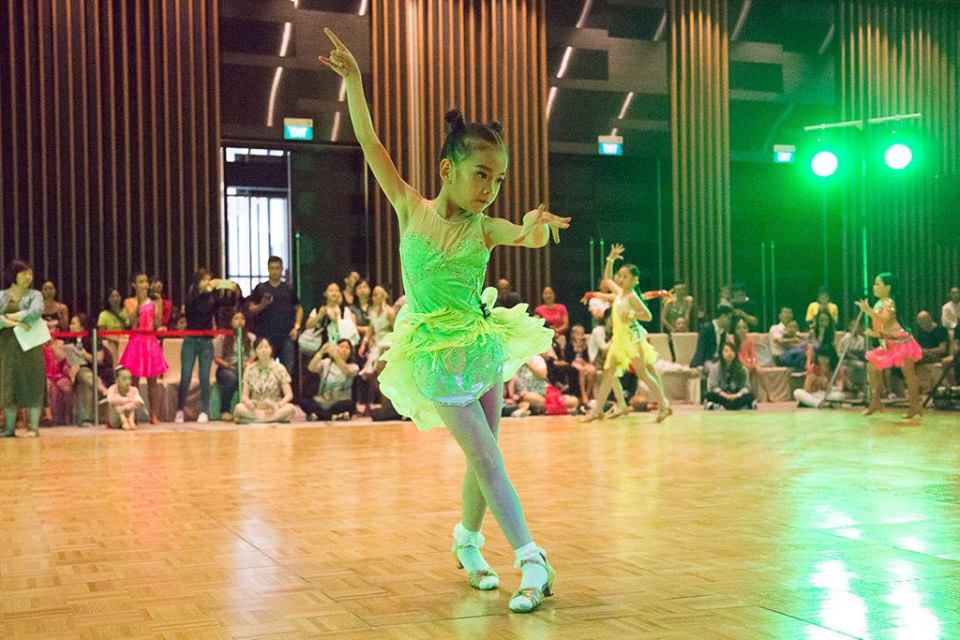 What: Latin Dance
Where: Shawn and Gladys Dance Academy
When: Various dates 
Cost: $160 (eight lessons). Click here to register. 
Let your children have a great time dancing away at Shawn and Gladys Dance Academy's Latin dance class. Other than being physically fit, dancing teaches your children important skills such as musicality, movements, creativity and pattern recognition. It aids in enhancing and refining your child's motor skills, coordination and working memory. 
Furthermore, it is also a good way for them to learn to interact and make new friends. In the end, they will build good character skills, stage confidence while being inspired to unleash their creativity and self-expression skills.
Shawn and Gladys Dance Academy conducts nursery classes for children aged three to six. During the classes, your children will learn various dance genres such as Jazz, Hip Hop and Latin dance. These classes will be a solid dance foundation should they wish to advance into learning Latin dance techniques when they grow older.
Add Your Heading Text Here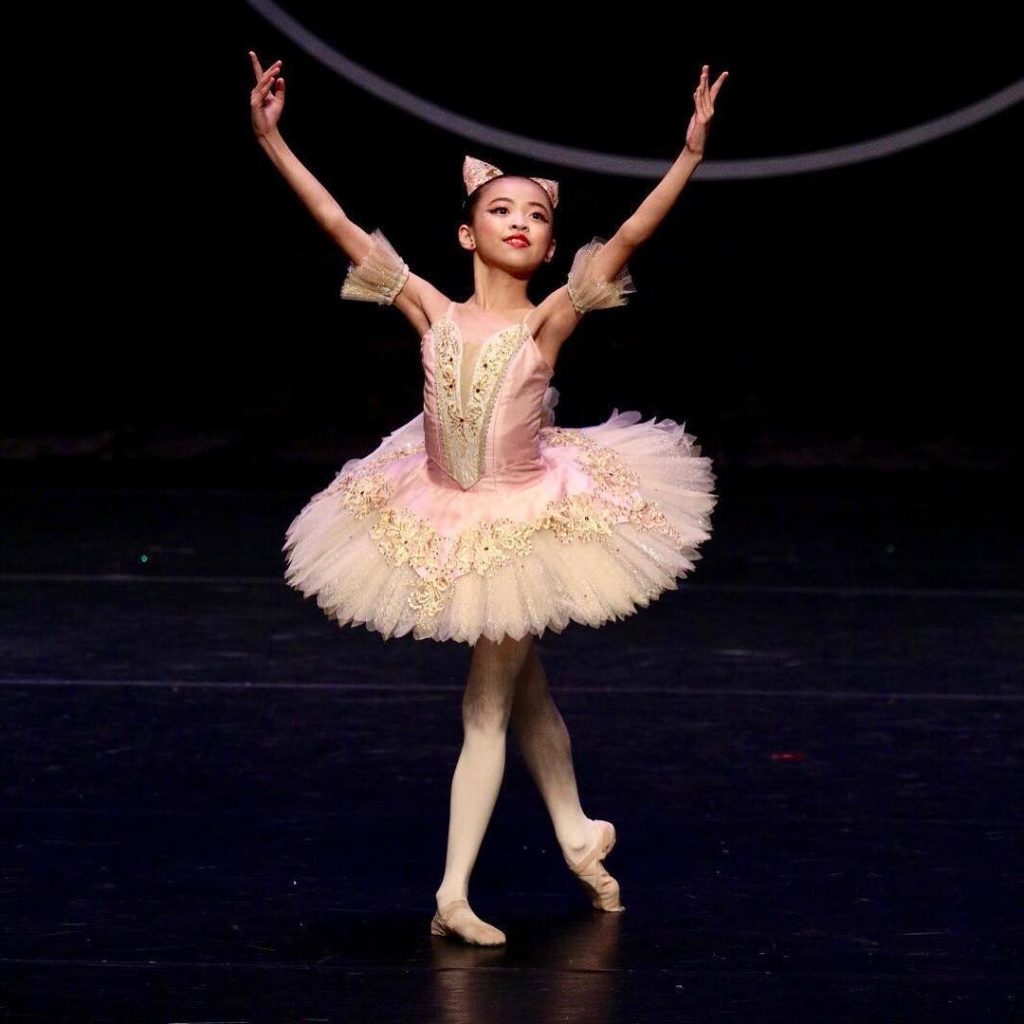 What: Various dance classes for children 2 and up. 
Where: Jeté Studios
When: Various dates 
Cost:. From $90 for a six class pass to $280 for eight lessons per term depending on the type of dance. Call 9155 1219, 6988 3175 or email enquiries@jetestudios.com. Free trials are also available. 
Start your child in the world of dance with Tomatoes – a parent-child dance class at Jeté Studios that's great for children between two and three years old. From these classes, which use props, nursery rhymes and story lines, children can improve their confidence, motor and social skills. 
Should your child express a keen interest in ballet, perhaps even desiring to be a ballerina when they grow up, enrol them in the Royal Academy of Dance curriculum. In particular, this curriculum uses an internationally recognised curated portfolio of examinations and assessments. Rather than stressing your child, these aim to encourage, reward and spur on students from all ages and skills. This creates a progressive structure for students to learn and achieve in dance. Don't worry, performances, examinations and competitions start from age six and up.
Other dance styles are also available, so children can try contemporary dances, hip hop or jazz. For older children between five to eight, try a hip hop class with two showcases a year to demonstrate their newfound skills.