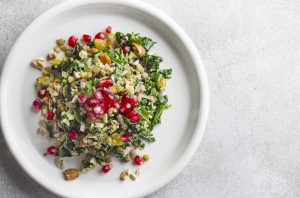 It's a nature-inspired brunch at The Botanic.
At this one-day brunch event, dine on hearty meat dishes and vegetarian food at the same time. The nature-themed restaurant is presenting its #BrunchOfFun2019 on 27 April, from noon to 3pm. The brunch is ticketed at S$15 per entry, and comes with a free cocktail to start your brunch right. Food stations offer an array of vegan, vegetarian dishes, as well as meat and fish meals for carnivores. Nothing is over $10.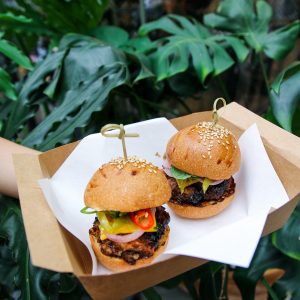 If you are looking for something other than self-service stations, a five-course brunch menu ($89++ per pax) is available upon reservation. Highlights of the five-course menu include the slow-cooked lamb shoulder with mint yogurt, house pickles, eggplant jam and fragrant basmati rice accompanied with Spanish sweet wine, Pedro Ximenez. This dark liquor with rich in notes of dried fruits such as raisins, figs and dates, is perfect for those who crave a sweet sherry in between meals.
Dessert comes in the form of Pavlova passionfruit, a meringue-based cake, with mango and coconut goodness that is well-suited for vegans as well.
Book here for The Botanic's Brunch of Fun or five-course meal.