We help three Mums rediscover a better figure with D'Elegance shapewear that lifts bosoms, flatten tums, smooth out hips and give saggy bums a needed boost.
Many women complain that motherhood has ravaged their body – their girlies are no longer perky. They have Mummy pooch, their hips have expanded and their bottoms have seen better days. We hear you. We've been there too. When we discovered the effectiveness of D'Elegance shapewear – read our review here – we just had to spread the love with other Mums. New mother and fashion stylist, Sharon B Tan is just discovering the joys of motherhood, but also trying to get back her former svelte figure; image stylist Cindy Tan, a mother of a three year-old and an image stylist needs to ensure she is the shining example to her clients; while private banker and food entrepreneur and mother of three, Serene Chua, is a woman about town who attends a lot of soirees and needs to look sharp at all times. 
Shapewear can help. But just as the right shapewear can make the outfit, the wrong foundation garments can break it too. These constrictive garments promise to give us a shapelier silhouette by smoothing out all the unsightly lumps, bumps and rolls, a process that is often a stretch on its own (no pun intended). 
First there's figuring out what we actually need. Then we have to heave ourselves into these garments, and after all the huffing and puffing, the results aren't always pretty. Sometimes instead of accentuating your womanly curves overall, it draws more attention to yet another figure flaw. Instead of giving a quick lift to the bum, all you get is a wedgie. It's a frustrating process that is expensive, uncomfortable and why are they always so hot?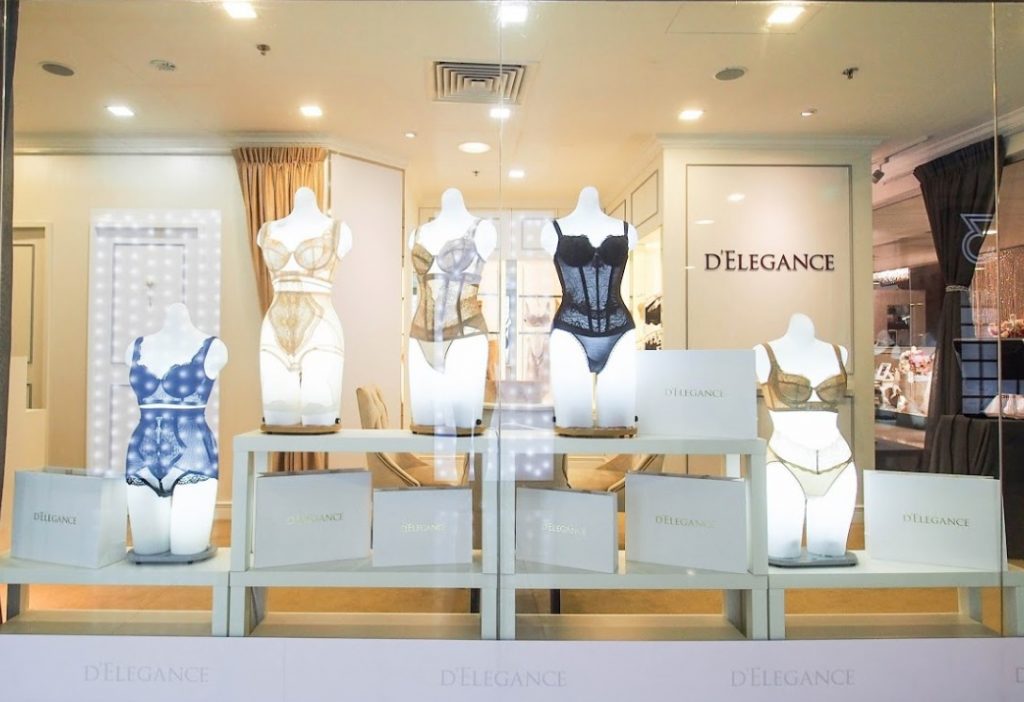 Enter D'Elegance, the local shapewear company founded by Elida Teh in 2004. It tackles the problem at the foundation – form, fit and comfort. While other brands of shapewear seem to offer the same, it's the approach that D'Elegance takes that makes the world of difference. The meticulous consultation and fitting process is a huge part of it. No blind buys here, you're not left to figure it on your own. The one-hour consultation and fitting is crucial in order to select the right foundation garments for you, and you are given hands-on instruction on how to wear and adjust the shapewear according to your body.
Again attention to detail matters with form, and the company is invested literally, in giving you a new figure to help you stand tall and confidently elegant again. The shapewear is designed for Asian physiques (read longer torso and shorter limbs). Each foundation garment takes into account the function it needs to serve, whether it is a lift to the bustline, flatten tums, slenderise thighs or give droopy bums needed support. It determines the design of the undergarment, from multi-layered reinforced fabric for better support and 3D cuts for better sculpting.  
Comfort is where the difference is also obvious. Most shapewear usually make you feel like all circulation is being cut off. You can breathe easy with D'Elegance shapewear, even when it does the job of putting lumps and rolls in their place. That's because most of the shapewear uses a Japan-patented WinCool fabric, that lowers skin temperature by up to two degrees Celcius to keep wearers cool and comfortable – extremely important in our warm and humid climate. 
The proof in the pudding is of course in the roadtest, and here is what these Mummies have to say.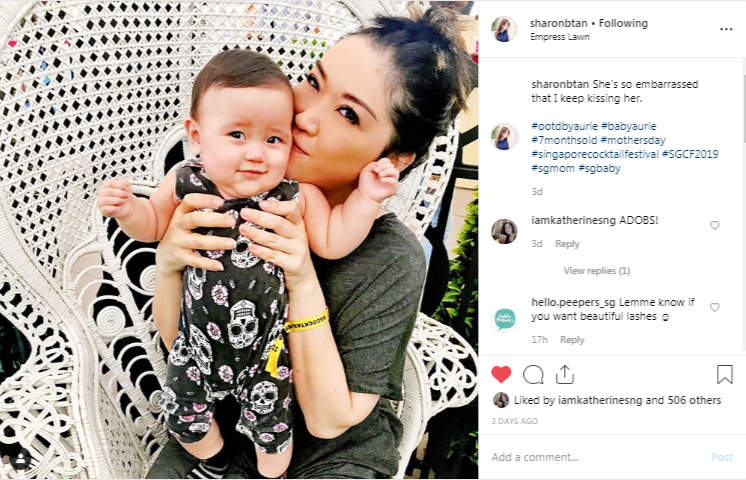 Sharon B Tan, fashion stylist, new mum
Fashion stylist, Sharon Tan, is enjoying her new baby girl, Aurefina, but like all new Mums, she struggles in getting back her pre-pregnancy physique. She is amazed at how many shapewear D'Elegance offers to aid mummies get back their pre-pregnancy bods instantly. Now, she doesn't need to fret about not being able to wear her favourite dresses out.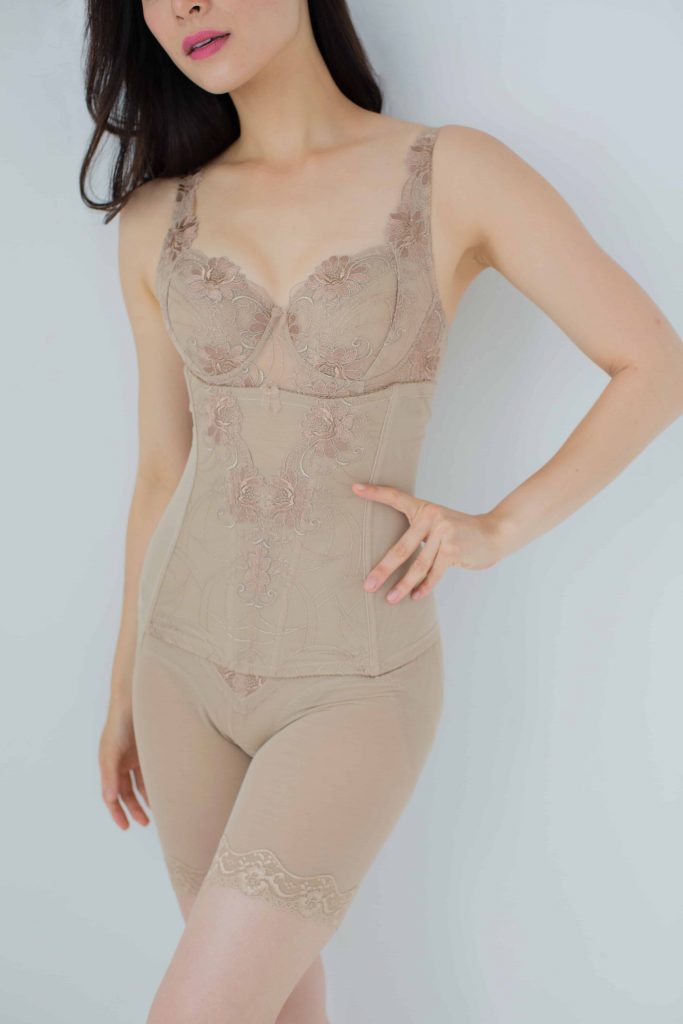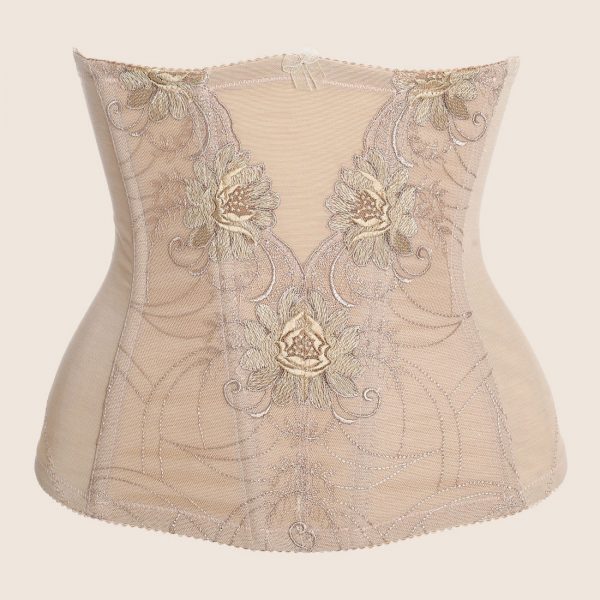 Out of all the beautiful pieces recommended by the staff during consultation, the Waist Slimmer caught her eye the most. She gives it her nod her approval excitedly: "It gives me instant curves in all the right places."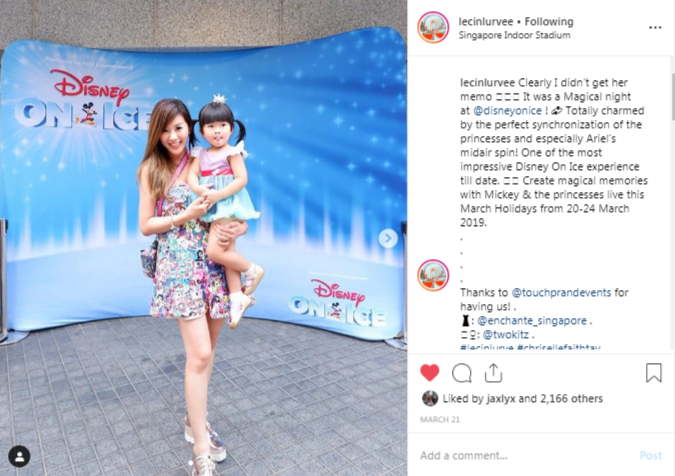 Cindy Tan, image stylist and mother of one
Being in the business of image consultancy, means Cindy Tan needs to present the best version of herself to her clients. Her wardrobe needs to look flawless. Cindy who is a mother of a lovely three-year old girl, Chriselle, also wants to look good for husband on date nights.
She is usually in dresses, and wants versatile shapewear that can go with them, without any tell-tale signs, a common problem she's encountered in the past.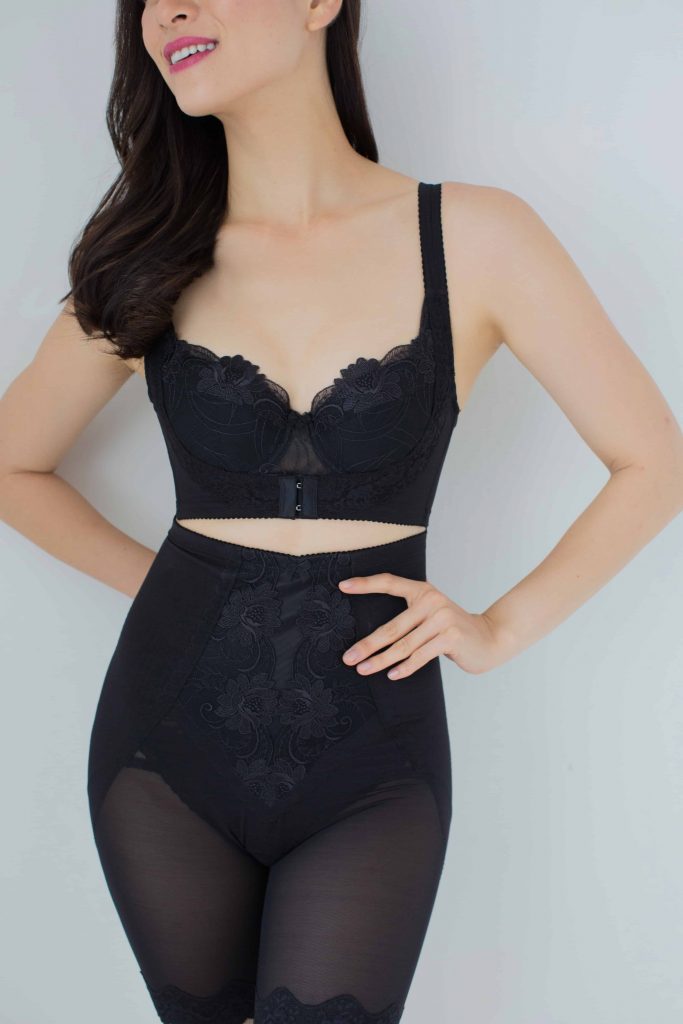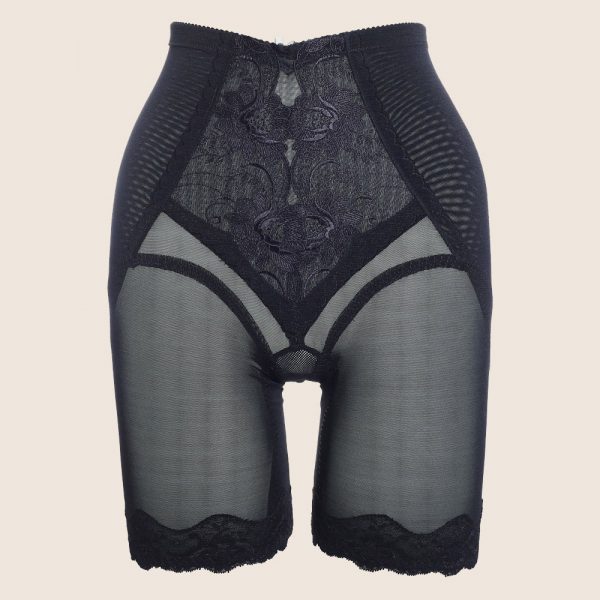 Fortunately, D'Elegance's Long Girdle is versatile enough for Tan for her wardrobe needs. It helps to push in her hips and make her bottom look more toned. It also improves her posture to stand confidently before her clients, while drawing attention to her feminine curves. She says happily: "I can actually wear this with strapless dresses and even off-shoulder dresses. I love the fact that it shapes my body in a way that there are no bulges. It tucks in my tummy, and is comfortable and cool."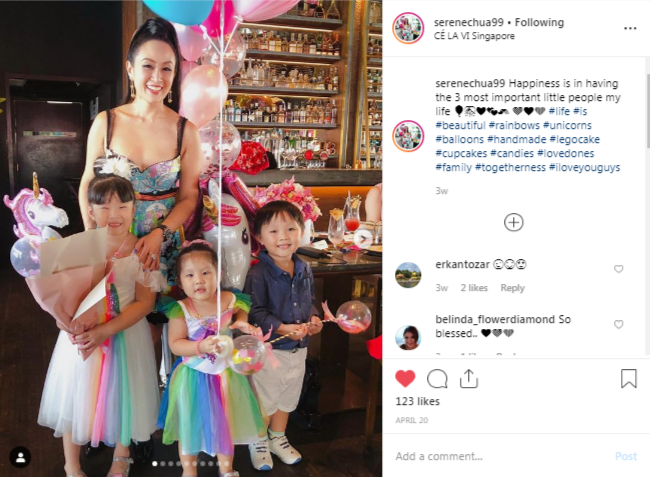 Serene Chua, private banker, food entrepreneur and mother of three
This multi-hyphenate is a busy woman about town, juggling motherhood, a full-time job at the bank, and also her business. School runs, business meetings and cocktail events are part and parcel of her life.
Serene tried on a variety of pieces at D'Elegance and found them a glove fit to her form. Among her favourite picks is the Bodysuit.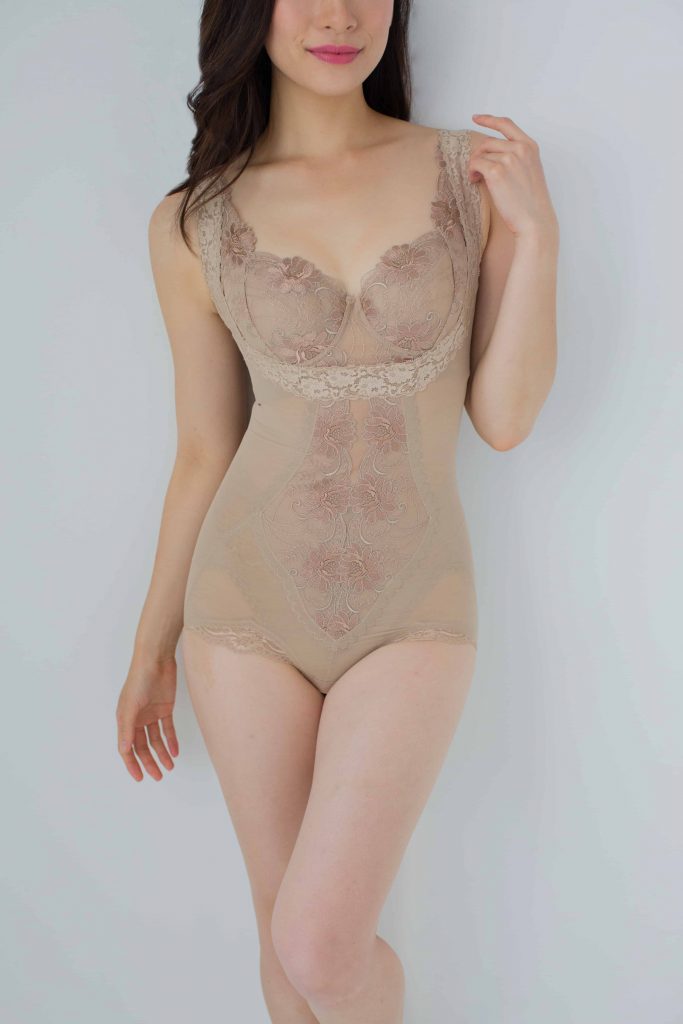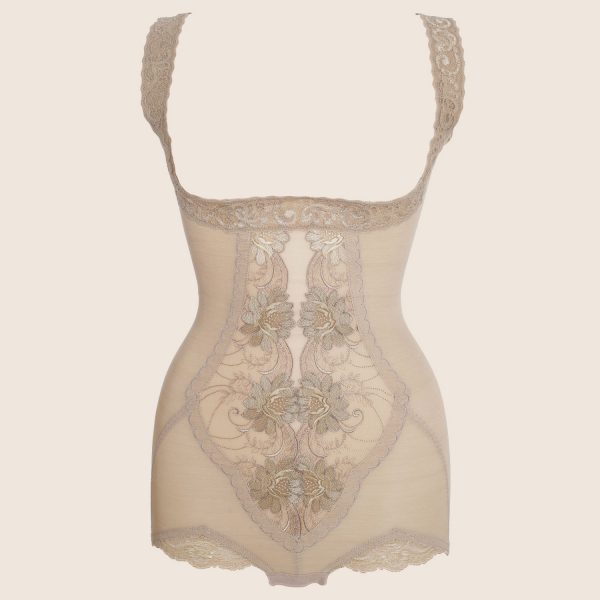 She is pleasantly surprised at how comfortable the pieces are and how light and airy the garments are.  She laughs as she tells us how she can't keep her hands off her new-found curves: "It is very smooth and gives me a seamless silhouette."
Watch the video with our lovely Mummies here to learn of their custom-fitting journey and experiences at D'Elegance.
D'Elegance's consultation and custom-fitting process is strictly by appointment only, to ensure each customer's needs are well understood and addressed.
D'Elegance is at #03-10/15/16 International Plaza. Consultation and custom-fitting process is strictly by appointment only. Call 6226 3013 or click here to book your appointment now.