In the final part of the Dads We Respect series, we catch up with Tom Ng, Founder of Pazzion, to find out where the brand is heading and what his challenges are at work and with his family. By KIMBERLY TAN
Pazzion: its origins and challenges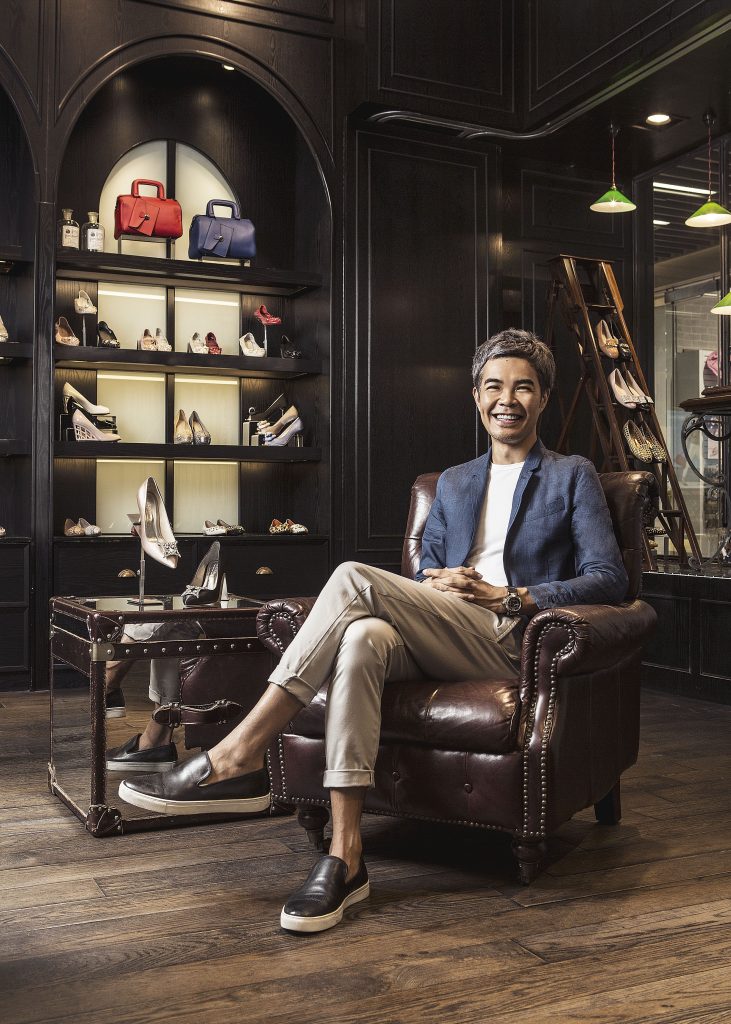 Tom Ng, founder of Pazzion and dad of two, says his daily work routine comprises checking and replying emails followed by meetings. Department meetings, especially with the in-house design team, are essential "to understand their work progress". He also needs to "develop and strategise business plans". 
The current design process
He says he's "still very much involved" in the design process as he oversees that department. Once the design team has prepared the latest trend reports, they discuss internally to draw inspiration for their own collections. He also stays abreast of current trends by flying overseas to attend trade fairs.   
Choosing Pazzion over Barcode
Ng initially started a men's shoe label, Barcode, located on the first floor of Far East Plaza. However, he soon found local women's shoe trends lacking. Hence, the team channeled their energy into building Pazzion, and has never looked back since.
Choosing Marina Square for Pazzion's first store
He feels that it "was a timely opportunity for the brand". At that time, "Marina Square was doing a total revamp, and they were looking for new and interesting brands for the new concept." Therefore, they thought it would be a good chance for them to launch the new Pazzion brand.
Managing Pazzion - the challenges
Initially, it was challenging to convince customers that this local brand's quality was equivalent to or better than international brands. He says, "Pazzion prides itself as a brand with high quality shoes that are comfortable and fashionable." Their efforts paid off, and their merchandise is now "very well-received by customers". In addition, they had to monitor the quality produced by their factories. For example, they had to ensure that production "was meeting (their) requirements, and not to take shortcuts just to meet production deadlines". Finally, they had to balance overheads and production costs to ensure their "merchandise is of high quality, yet affordable". 
The fashion scene in Singapore and its evolution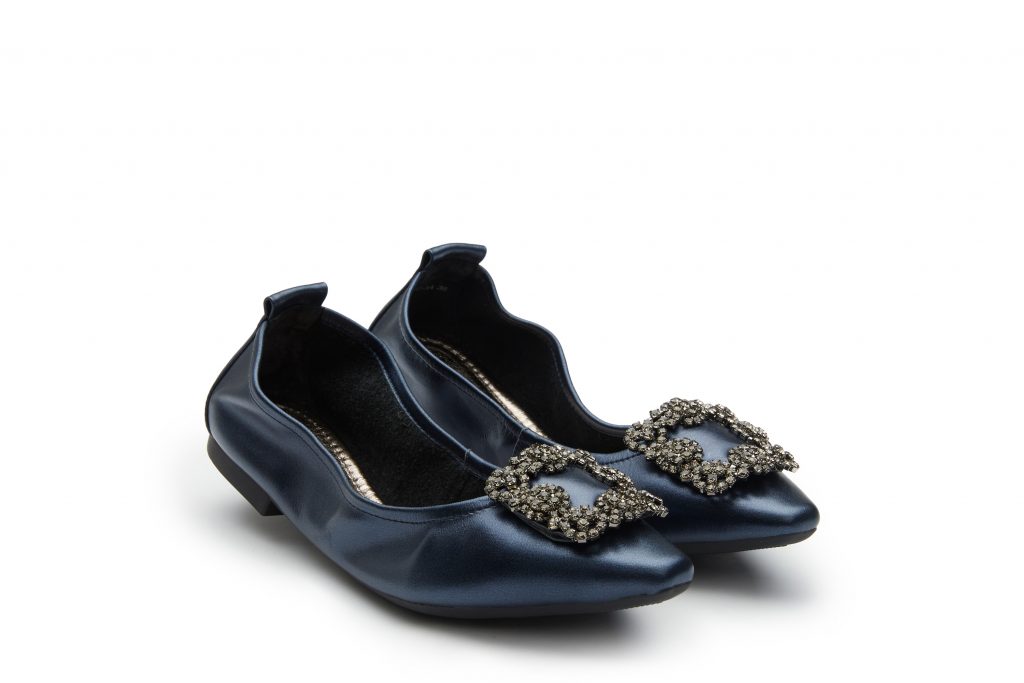 Singaporeans are generally quite laidback and casual, especially since it's summer year round in Singapore. Recently, Singaporeans are becoming "more open to try things like bold and bright prints and layering," Ng says. He adds that "people are appreciating fashion and incorporates trendy elements into their daily lives." He feels that they are more willing to experiment with different styles, colours and wardrobe styling. This is evidenced by the exponential increase in the number of international brands in Singapore over the past decade. 
Compared with other Asian countries like Vietnam and Thailand, Singaporeans tend to walk a lot and thus prefer flats. Conversely, the generally petite Vietnamese walk less and prefer high heels. Meanwhile, Thai people prefer "sandals and strappies due to their hot and humid climate", he says.llers
While the design team at Pazzion is aware of the latest fashion trends, the key priority is comfort. Hence, they dedicate "more time in ensuring (they) get the right fit for (their) customers". The most suitable elements of current trends will then be incorporated into their shoes.
Overseas expansion and e-commerce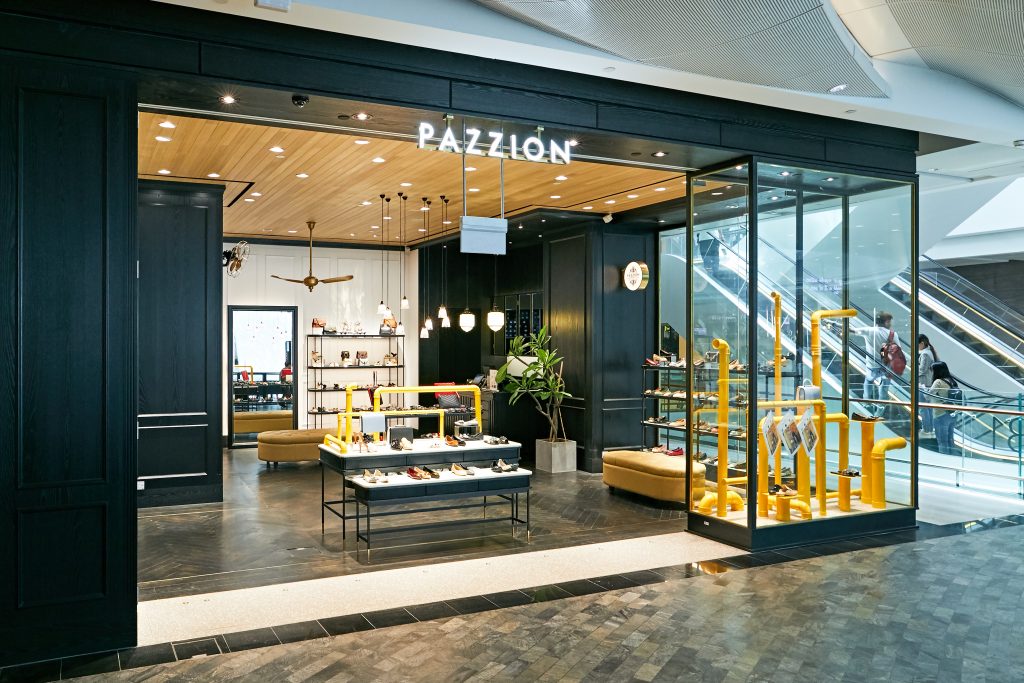 Ng shares Pazzion's future plans, which include exploring overseas expansions for both retail and café concepts. Additionally, his team is also evaluating suitable platforms for e-commerce. One such step they're taking is developing their Pazzion app to give customers "an omni-channel shopping experience", he says. He adds that the app will have "point systems to reward customers, and enable them to receive the latest brand updates." Finally, they will also look into shopping right from Instagram and Facebook. 
Pazzion Café: initial reception and future plans
Ng remarks that the reception has been encouraging so far. They have a number of regulars visiting their café since their operations started two months ago. He says that they will also look into "opening more outlets if there are suitable locations for this new lifestyle concept".
The Mother & Baby collection
Ng says that the collection started as a personal project as he "was unable to find the right shoes for (his) daughter". Based on the existing adult designs, he custom-made the shoes for her. An overwhelming number of compliments poured in for these mini versions. Thus, he "decided to design a capsule collection of matching shoes for mother and daughter." Since the capsule collection was "extremely well received", it is now part of the permanent collection. 
As a dad, he "strongly believes in using high quality materials to ensure a good fit and comfort, since (he) only wants the best for (his) children". For example, the technical personnel have to rigorously test the prototypes to ensure the fit is up to their standards before production. For the children's shoes, his daughter "is one of many who will try on the prototypes" to feedback on the fit and comfort level.
His relationship with his family
Balancing work with family
Ng manages work and family time with his daughter by bringing her along to the stores. He says, "She enjoys her time there as most of the retail staff know her and will play with her. When I'm not working, we would visit the parks, museums, library or even catch a movie together." 
He also tries to "allocate at least one full day a week to spend time with them", although this may be interrupted by his frequent travels. Thus, his hardest challenge as a dad is giving "equal attention to both (his) seven-year old daughter and two-year old son".
Lastly, he encourages his "children to be independent, to enjoy childhood as much as possible, and to be respectful to all, especially towards the elderly." He hopes his children will "be respectful, considerate and responsible" as they grow up.