This Father's Day, we honour fathers who aim to improve the lives of mothers and children in Singapore. We sat down with Project Dignity's founder, Koh Seng Choon to probe deeper into his latest venture – Dignity Mama. By CRYSTAL CHAN
Koh Seng Choon – Serving with Dignity
"Don't look at their disability. Look at their ability," said Koh Seng Choon, founder and Executive Director of Project Dignity and father of two. The 59-year-old was addressing a group at Dignity Kitchen on a Wednesday afternoon at 267 Serangoon Ave 3. He was clad in a Dignity Kitchen uniform, fervently gesticulating while he shared his slides. One could definitely see the pride he had in his life's work.
Project Dignity: Dignity Kitchen, Dignity Learn, Train-and-Place and Dignity Mama
Koh started social enterprise, Dignity Kitchen, in 2010 to aid Singapore's disabled and socially disadvantaged through gainful employment. It's Asia's only community food court run by disabled individuals.

Dignity Kitchen is a part of Project Dignity, which has three other components: Dignity Learn, a Train-and-Place programmed for disabled people, and the latest, Dignity Mama. Dignity Learn provides a SkillsFuture-eligible culinary curriculum for beginners while Dignity Mama is a pre-loved bookstore co-managed by young adults with disabilities and their parents, usually their mums.
Over the years, Project Dignity has acquired numerous accolades such as the President's Challenge Social Enterprise Award in 2015. It has trained and secured gainful employment for over 620 people between 2010 to 2017.
The challenges of Project Dignity
Yet, it is tough managing a social enterprise made up of people with varying conditions and disabilities. He had once neglected to consider the co-workers of a bipolar lady he trained and placed in a company and that lady was mistreated and took her own life. 
Not only that, he was losing money at about $1,000 per day during Project Dignity's initial period. He was fortunate that his family was very supportive of his endeavours.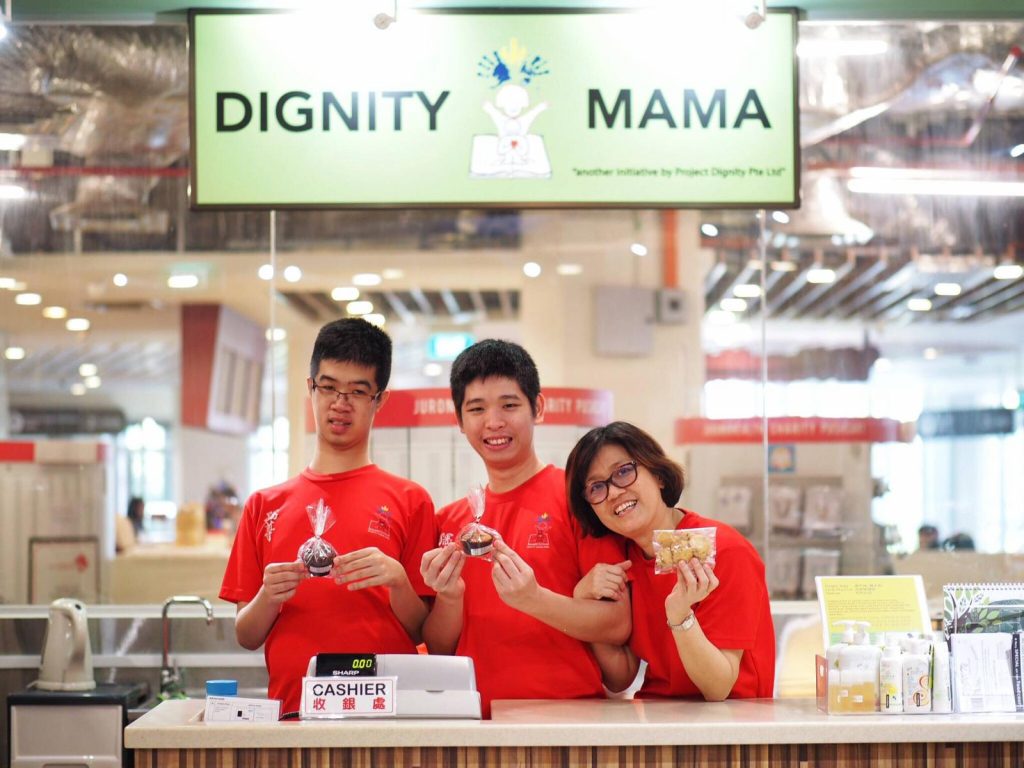 The birth of Dignity Mama
Koh recalled that a mother and her disabled child had approached him, and he observed the feelings of self-blame the mother had. He continued, "So when I came across this case, I said there must be a solution. So, I decided to bring them together (to work)." He felt that the mother would know best how to help her child resolve any problems.
From there, Dignity Mama was born. At its infant stages, the store resided in Koh's Dignity Kitchen premises. Gradually, Koh managed to find a small kiosk space at Khoo Teck Puat Hospital for his vision.
Dignity Mama's Evolution
They have since evolved from that small kiosk space to stores in four hospitals. Other than Khoo Teck Puat, Dignity Mama can also be found at Ng Teng Fong, Sengkang and National University hospitals. Approximately 28 mother-child staff operate the business in shifts.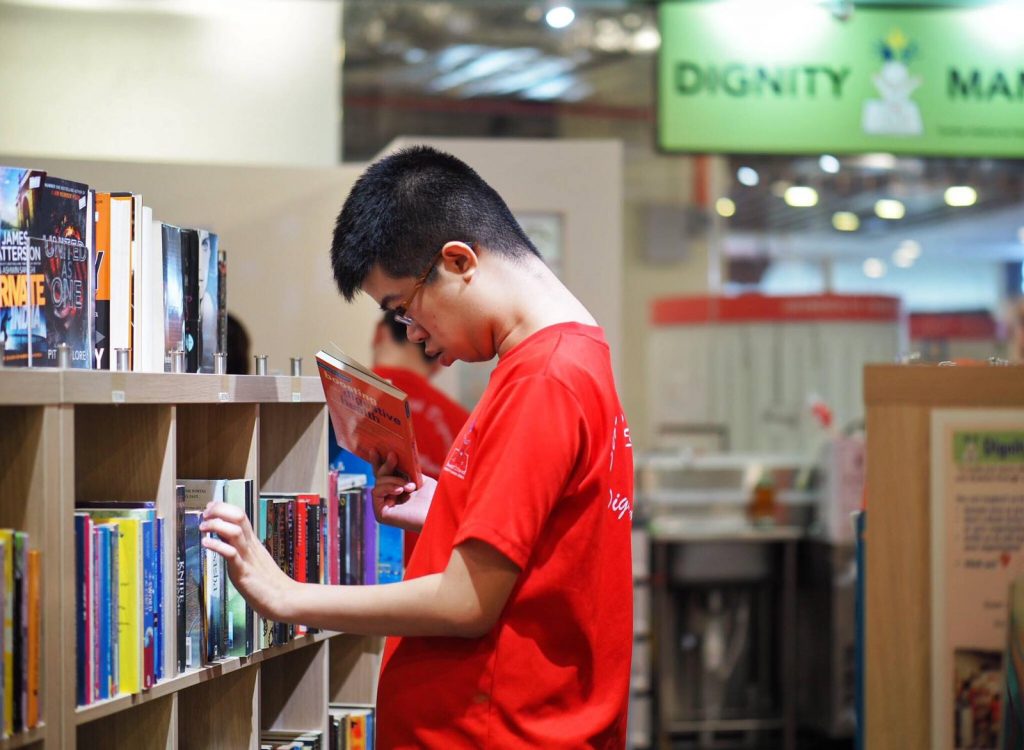 He opened these stores in hospitals because "doctors are there". Therefore, it is the safest place for his special needs staff as help is always nearby. 
Training on the job
The business model of Dignity Mama is fairly simple, where the staff sorts out donated pre-loved books and placed them on the shelves to be resold to the public.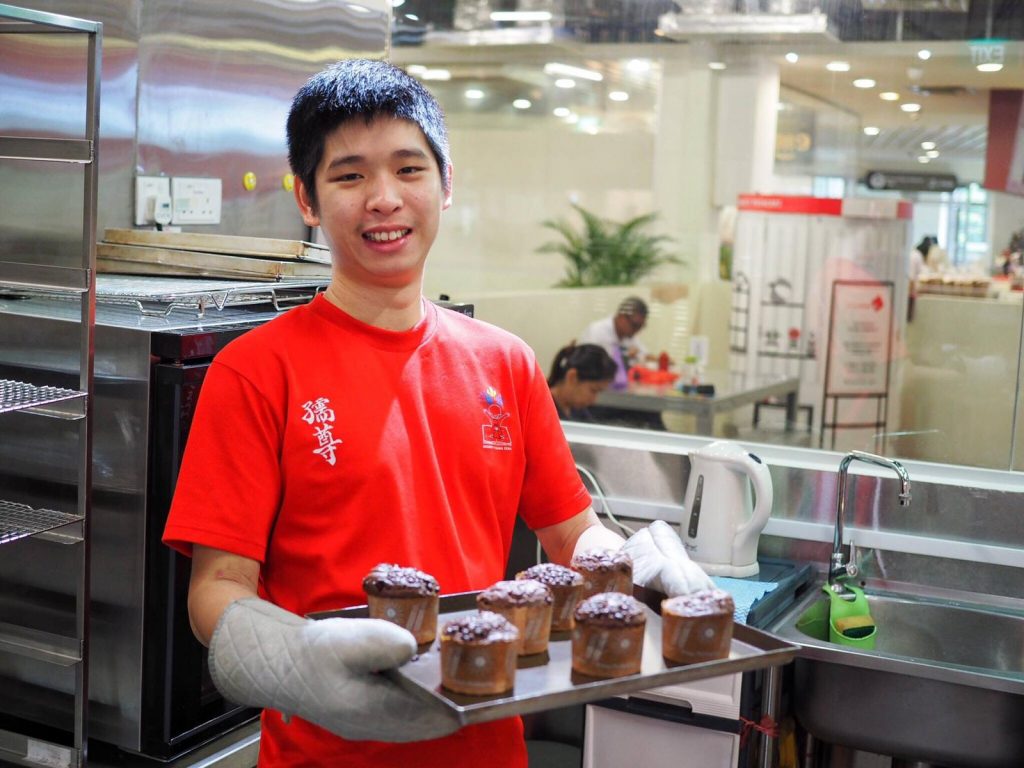 Dignity Mama's special needs staff are trained using the five-step methodology, Sort Clean Price Shelf and Sell, so they understand the chain effect of the business and the importance of doing a task well. For example, books must be properly cleaned before they can be sold. Thereafter, it generates income for the business to pay for their salaries and holidays.
Ultimately, Koh felt that the reward of setting up Dignity Mama is that the people are employed. They have a purpose, CPF for their future and are able to support themselves.
Being a father
He laughed when we asked if his two sons – aged 24 and 26 – would take over Project Dignity in the future. He said, "No lah, I don't think so. I told my sons, you all have your own destiny. This is Daddy's destiny. Not yours."
Koh's face softened when discussing his children. He recalled teaching his sons to manage their finances when they were about four or six years old. Indeed, Koh might worry a lot about his children's future but he also made sure they are not overly dependent. In fact, he requires his sons to learn to cook, sew, cycle and swim to take care of themselves.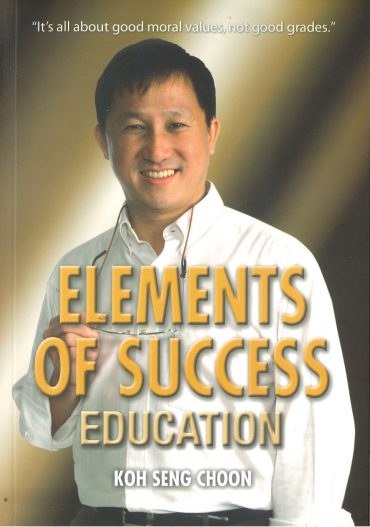 His values and beliefs on parenting
Koh's values and beliefs on success are found in his book, Elements of Success: Education. This book discusses how parents can support their children in balancing academic achievements and a good childhood.
He believes that love, knowledge, and especially time are extremely important qualities to have in a father. For instance, he said, "My 5 o'clock to 7 o'clock is my family time. No matter what I do, I drop everything (and) go home. At 5 o'clock, when they start dinner, they switch off the TV, and then we sit down in the dining table to eat. I always ask my sons, how's your day today?"
To him, parenting means to continuously keep trying and learning. He said, "If I keep trying, I don't think I've failed yet as a father."
Koh is always concerned about his family and his work at Project Dignity, and never stops striving to better their lives. His parting words: "Spend more time with your fathers, really. Bring them out to eat whenever you can."