The only car seat you'll ever need? We chat with David Sandgren, founder of TinySeats, and father of two, of the journey that led up to developing the perfect car seat as well as the challenges of being a parent. By KIMBERLY TAN
After David Sandgren's son outgrew his infant car seat, Sandgren found it nearly impossible to find another that fit all his requirements. The seat had to be safe, portable, easy and quick to install and adaptable for their changing needs. Eventually, together with former colleague and nuclear scientist François Marechal, they decided to build their own. 
Creating the first EU safety standard accredited seat
They started in the fall of 2016, spending the first year researching and building up their network in the industry. By December 2017 they had their first detailed concept, but the certification agency unfortunately decided the seat would not meet the regulatory.
Disheartened, they faced a choice – give up or start all over. They knew there was a real need in the market from their personal experience and the responses from those they had engaged with. For the second iteration of the car seat, they collaborated with design and engineering company JMDA, which had developed nearly 100 car seats. Nearly 18 months later, the new and improved car seat is ready to be launched.
Initial reception to TinySeats
Sandgren said that it is "immensely satisfying to see the feedback coming in from our recent campaign". He recalled that the level of engagement from other parents in a similar predicament as them was amazing. Furthermore, "the combination of safety, convenience and wide age span was what other parents were looking for as well," he added. These parents were especially concerned about safety in rear-facing car seats for their youngest children. Sandgren also noted that they've "seen an increase an interest from potential partners to collaborate with". 
Ensuring the child's utmost safety
TinySeats is designed and engineered to exceed European regulatory standards (R44). Sandgren said, "We have also run sophisticated computer simulated crash tests. We expect to complete the regulatory process later this year with the first production seats as soon as they are assembled."
All TinySeats facing the front and back has a five-point harness. Thus, it locks your child down and also evenly distributes the pressure to reduce impact. While in the booster configuration, the seat belt is installed at the correct height to protect but not strangle your child. Thirdly, the seat uses shock-absorbing materials for maximum protection.
Next, the anti-rotational prop-leg balances and distributes the weight of the seat. Finally, ISOFIX connectors make the seats super easy to install correctly, thereby ensuring the car seats work as they should. As a bonus, the cover materials are also removable and washable so the seats stay clean and all your children can use them.
The vision and plan for TinySeats
Sandgren shared heir vision has always been to keep more children safe on the roads. Thus, they "have focused on making car seat usage convenient for parents without compromising safety", he said. Hence, the car seats are quick to install and remove, and they reduced user error with ISOFIX so car seats are installed correctly. Another safety aspect would be to make the seats hard shell and rear-facing for the younger ones. 
He added, "the next step will be a global roll-out, including certification according to American standards." In accordance to their global expansion, they would also introduce accessories that support the convenience and safety elements, for example, hard suitcases with wheels for transportation and storage.
Adapting to the seats as the children are growing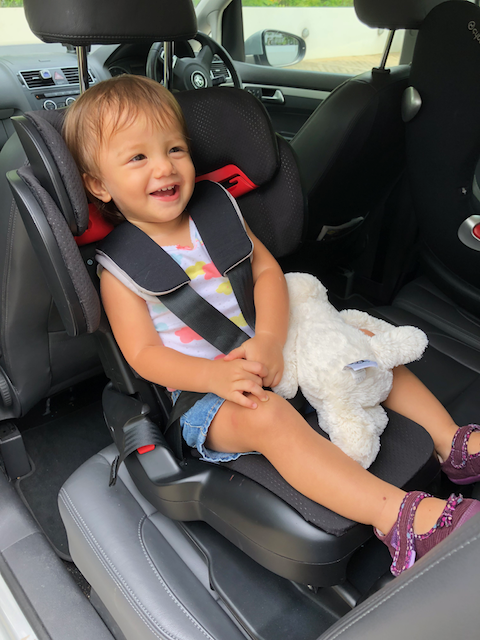 TinySeats is designed to be a three-in-one convertible, thus allowing the youngest ones (up to 1.5 years) to sit in a rear-facing position. Children up to five years can be strapped into a forward-facing seat. Finally, children from five to seven can use the booster seat. TinySeats, like other car seats, will be standardised at seven years. That being said, regardless of age, a child under 135cm in Singapore has to use a suitable car seat. 
How to get your infant or child into a car seat
One common problem parents face is their child refusing to sit in the car seat. Sandgren shared his thoughts, "Start with the children when they are young, and be consistent. No car seat means no car ride". This has to include short taxi rides, on holidays, or in their grandparents' car on their way back from school. He added, "Make using car seats a natural, unquestionable part of commuting with a car." Of course, make sure to use an age appropriate seat, which is both safe and comfortable for your child. 
Reducing user errors for baby seats
According to an article by Parents.com, only five per cent of parents are installing their car seat correctly. Common errors included positioning of their newborn, installing the seat and leaving the harness on babies too loose.
Over the last few decades, multiple studies, Sandgren added, "have come to the same conclusion – around 80% of all car seats are installed wrongly. A wrongly installed car seat is about as useless as no car seat."
TinySeats instead bases their concept on ISOFIX, the international standard for attachment points of child safety seats in cars. This reduces depending on car seat belts to secure the seats, and eliminates wrongly installing the seats.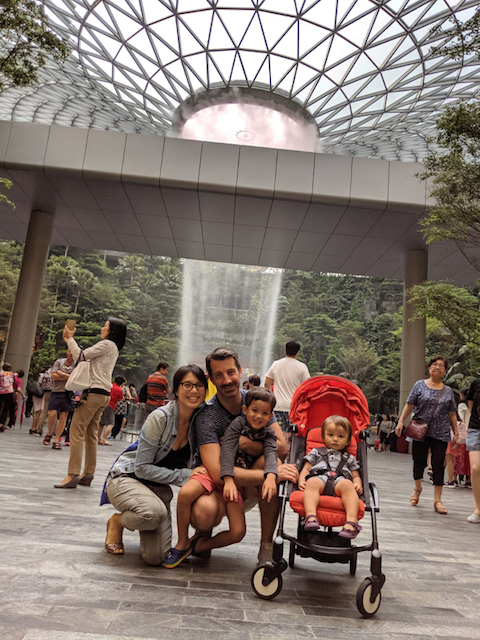 Sandgren's days may be varied but there are a few constants, such as sending his son Jakob to school every day. Following this, he continues doing his day job, while working on TinySeats during breaks and lunch.
He also tries to have dinner with his family as much as he can, followed by "playing with (his) children before helping them get ready for bedtime." After he and his wife take turns in reading bedtime stories, the rest of the evening and night is devoted to TinySeats.
He shared, "I love design in all shapes and forms. When I have time to spare, which is very rare these days, I love wood work. Designing, building and restoring furniture."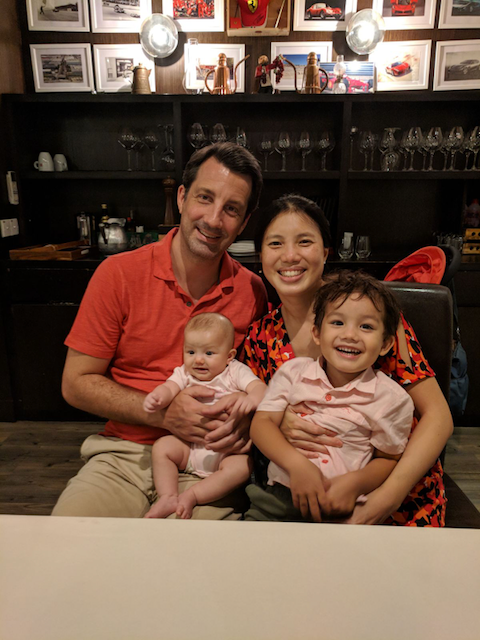 His greatest challenge is setting aside enough time to spend with his children, and devoting his attention and energy to them. He said, "As a working parent, it can be hard to find that extra source of energy when you come home late in the evening from a long day."
He bases his parenting philosophy on the key values he tries to instill in his children, namely integrity, pride and respect. These values have to be taught consistently, whether at the dining table, bedtime or playtime. He also wants his children to see him as their friend "and a safe harbour, where they can, always and unconditionally, be safe."
He hopes his children will show integrity by being honest with themselves and their surroundings, as well as take pride in what they set out to do. Finally, he hopes his children will treat everyone with respect.