Radio DJ, Author, Father.
I bumped into Shan Wee sometime ago at a media event and the first thing that struck me was how breezy he was with his kids. No, I don't mean he let his kids run amuck while he played games on his phone (he barely touched his phone, mind you). But his interaction with his kids and willingness to join them in chatter, play or when it came to clean-up, just came so… well… easy. 
So I thought, "Man, this guy was made for fatherhood," plus he's written a book about it – a far cry from when I first saw him in Eye For Guy, a local dating reality TV show – nope he's come a long way since then.
This tall, strapping lad from Ireland has lived in Singapore since his early 20s and currently entertains you on your drive home on KISS92FM. He's also written for The Straits Times' parenting columns and has a book published, "99 Rules for New Dads".
Shan Wee is daddy to to adorable boys, Ciaran, five and Ruan, three.
So Shan, what has been the best and scariest part of being a father?
I often say the best part about being a father is when the boys play by themselves! This is not just because I get a rest, but it equates to PROGRESS for me. Both my boys are quite clingy and needy and for many years would only play happily if I was right there with them. So watching them entertain themselves independently makes me feel like they are developing and progressing in life. Also, it is the most joyful part of parenting to watch two siblings enjoy each other's company.
I suppose on a very primal level, the scariest thing about being a dad is the irrational paranoia you sometimes feel over their safety, knowing that falling out of a window or being hit by a car are unthinkable events that tragically happen somewhere in the world every day. The underlying awareness that only then would a human being know true loss.
Philosophy on fatherhood...
My philosophy on fatherhood is probably traced to that classic cliché that we often hear, that most people's regret on their deathbed is that they didn't spend enough time with family. So I believe my role is basically to be around the boys, to be with them, as much as I can with the hours we have in our day.
Three things you wish for your kids.
Three things I wish for the kids: that they develop a sufficient amount of self esteem and self confidence to weather the inevitable hardships of being a teenager in the 21st century, where there are a thousand new ways to be bullied or feel bad about yourself, as compared to when I was growing up. That they don't grow up to be selfish and self-centred, and have some inclination to help others and the world around them. That the world has learnt to make 'good music' by the time their formative teen years come around.
Do you sing to your child?
The boys like quite a lot of music by now and I have a playlist titled KIDS which includes tracks from Moana and Trolls, as well as the Beatles and Queen, and Despacito and Uptown Funk. When they were brand new babies there was, of course, a lot of holding and swaying and rocking them to sleep, and I always ended up with a reggae rhythm. So I consider 'our song' to be "Get Up Stand Up" by Bob Marley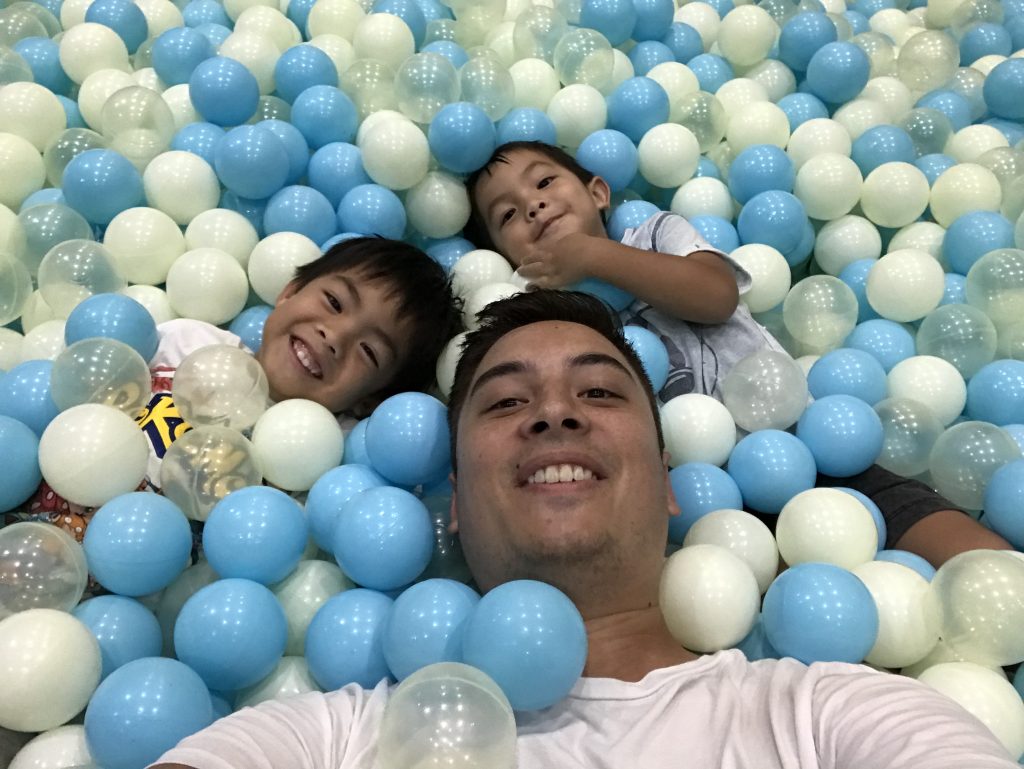 "I believe my role is basically to be around the boys, to be with them, as much as I can with the hours we have in our day."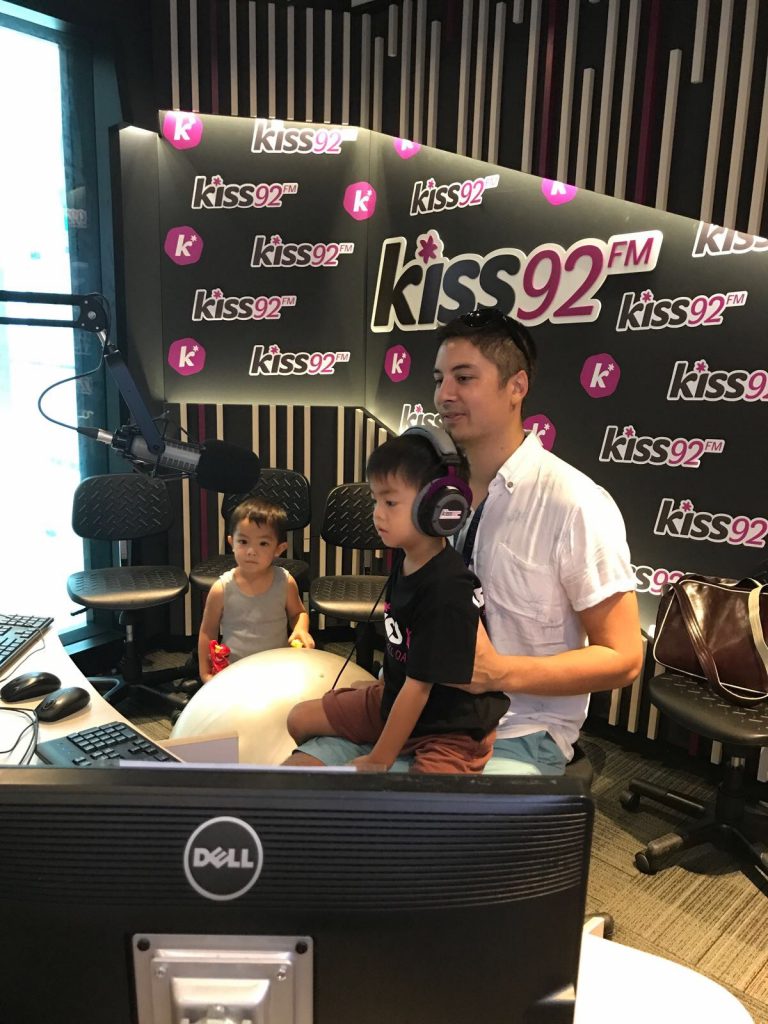 Do you miss your childhood and would you want it for your children?
I grew up in rural Ireland so my childhood was very different from the cityscape of Singapore, and yes, I do wish my boys had more of an outdoor life, climbing trees and playing football in the garden. But then I try to remind myself that they have many, many benefits that I didn't, for example higher socialisation and fun with other kids.
In Singapore it is easy to make friends at your condo pool or have dozens of buddies to meet up with at the playground. When I was a kid I only had one mate, and he lived three fields over!
What would you like to do this Father's Day?
For the first time, this Father's Day I would actually like to be with my kids! In previous years I always wished for a day of peace and quiet, or drinks with my guy friends, but as my sons get older, the daily grind really does improve, and I enjoy my time with them more and more. So this Father's Day I would probably like to take them to the beach, or splash in the swimming pool, or kick the ball around our local park. I still wouldn't want to take them into a nice restaurant though. With these animals it'd be a nightmare.
Words of wisdom for a dad-to-be.
You can find 99 Rules For New Dads at most major bookstores.
If you know a great dad we should feature, email our editor, Damelza Harris-Olsen with why you think he should be featured and he just could be in our next Daddy Spotlight!