"When she opened her eyes to look at me, I knew I would love her forever."
Fadhil Abdat co-founded and manages both Adlina Anis, a modest wear brand and Mummyfique favourite, Maison Q; a kidswear label that specialises in the most adorable reversible clothes available in Singapore today. He is married to the creative spark behind Maison Q and former journalist, Suhana Ab – together, they have two beautiful children.
We speak to the man behind the scenes about fatherhood.
"We had waited for about six years before deciding to have kids."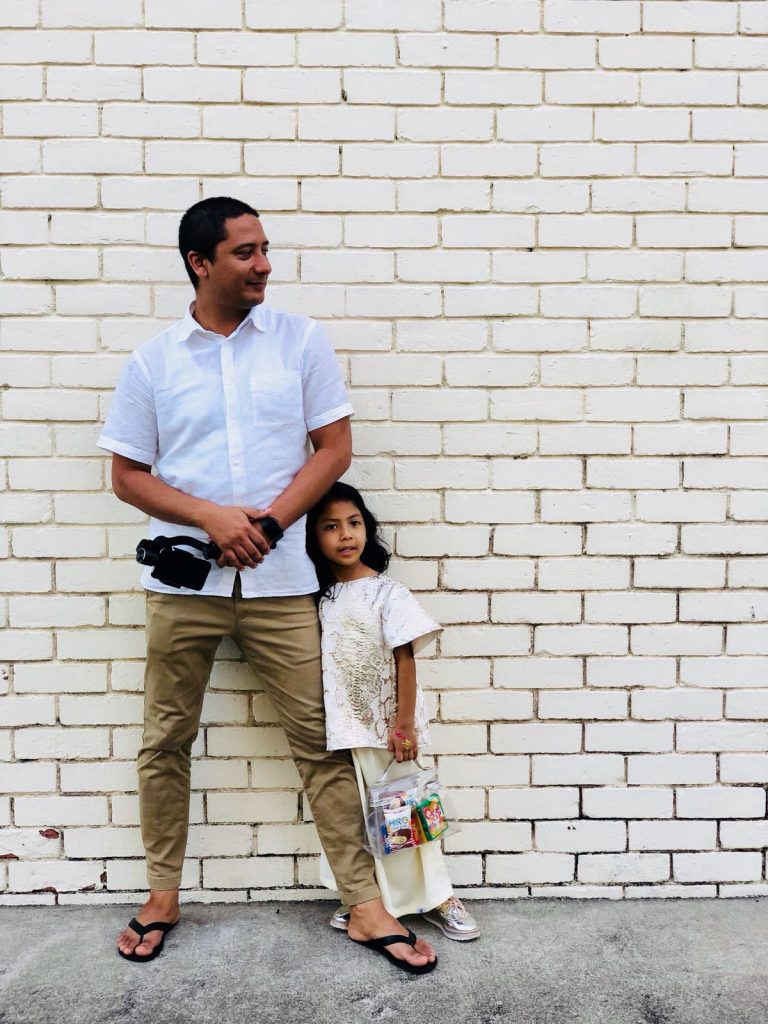 How did you find out you were going to be a father?
I was home watching television like any normal rest day. And my wife came out of the bathroom and showed me the pregnancy test stick. I was very excited as we had waited for about six years before deciding to have kids and we had been trying for a year. I was over the moon. Finally, I would be a dad!
My favourite and least favourite part of pregnancy...
Favourite was when she craved for good food, I would have some for myself too. Which means I too piled on the weight, What I didn't like was the morning sickness my wife experienced. She had it quite bad the first trimester and I felt helpless that I couldn't do much to stop it.
How was the birth for you?
To be honest we were really quite clueless. The doctor wanted to induce the baby as my wife was already four days overdue. We had dinner before being admitted and thought that after the inducing, we could "rest" and watch a movie in the ward. Of course, none of that happened as the contractions came in and I could see that my wife was in a lot of pain. She only calmed down after being given an epidural.
It was a waiting game from then and my daughter was born about 24 hours later. Watching my firstborn arrive into this world was a miracle. I could not wait to see my baby girl. To be honest she looked like an alien at first but so perfect and pure. If that makes sense.
When she opened her eyes to look at me, I knew I would love her forever.
The best and scariest part of being a father is...
That I have someone so excited to greet me at the door each time I come home from work. It's like a party at the door. The scariest part is worrying about their safety.
What's your philosophy on fatherhood?
To always listen intently especially when the child seems to have a problem. And solve it together by getting them to think of the solutions – with a little nudge from me.
How would you define a father's role at home?
To love my kids' mother with all I've got. Set a good example by treating others right. And to be there when they need me.
What are three things you wish for your children?
To be healthy, happy and be the best version of themselves.
Do you sing to to your children?
I can't sing to save my life but I think my version of Baby Shark rocks their boat.
Would you want your childhood for your kids?
To run freely in the garden and catch butterflies with no distractions such as the iPad. Yes.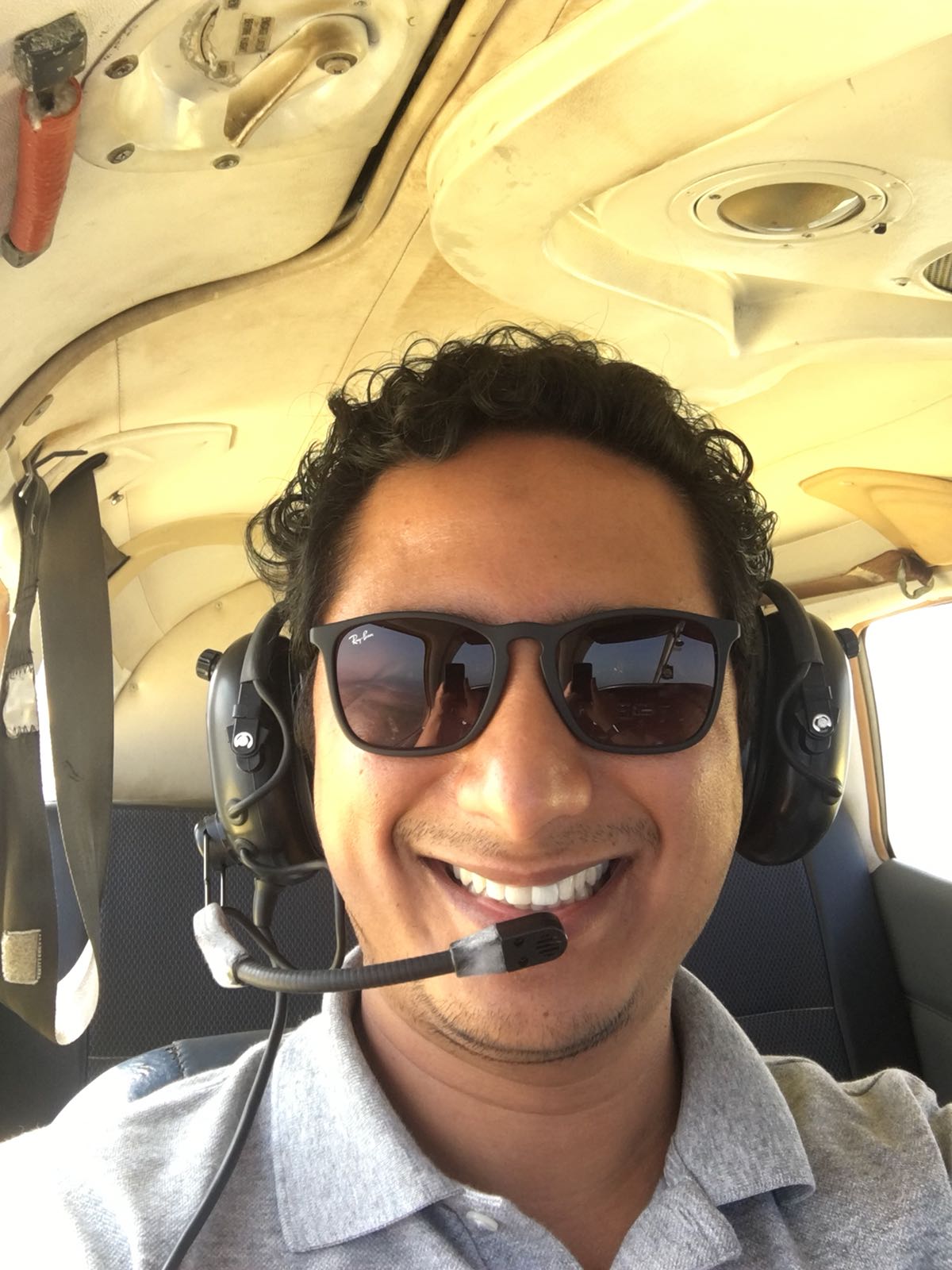 If you could be a superhero...
Green Lantern? So I could conjure up playgrounds, toys or any other fun things the kids might want.
We just watched a movie – The Incredibles with the kids. It was my two-year-old son's first time at the movies. Simple things like this that makes the kids happy are my source of simple happiness.
Any Words of Wisdom for new dads?
It's not as scary as it seems to be a dad. As a dad, we will always find a way to make them feel better or be better version of themselves, that's what dad's do and it will come to you automatically.
All images courtesy of Fadhil Abdat.
If you know a great dad we should feature, email our editor, Damelza Harris-Olsen with why you think he should be featured and he just could be in our next Daddy Spotlight!