"I fondly recall being yelled at when Skyla was about to pop."
Inspired by the children he worked with as a psychotherapist for six years, new daddy Darren Cheng wrote "A Bowl Full of Ice Cream" a collection of 18 short stories designed to inspire change and motivate excellence in children through the powers of creativity and imagination – this was before joining Direct Funeral, an afterlife service provider which he now runs together with his stunning wife, Jenny Tay.
Not exactly the kind of resume you see everyday, but Handsome Cheng (as he is known on IG) is a delight to speak with and recently became proud daddy to his princess Skyla, we catch up with him to talk about fatherhood through his eyes.
"I'm a new dad with a three month old baby, I sleep talk about how much I love my wife and I run the operations of our funeral business"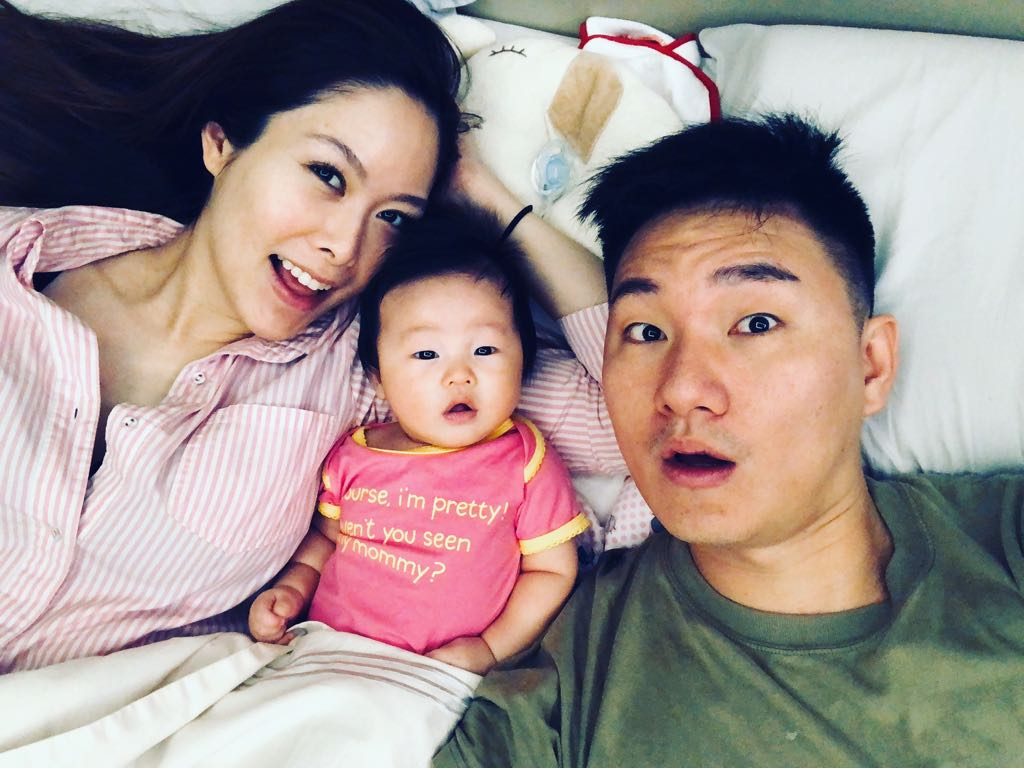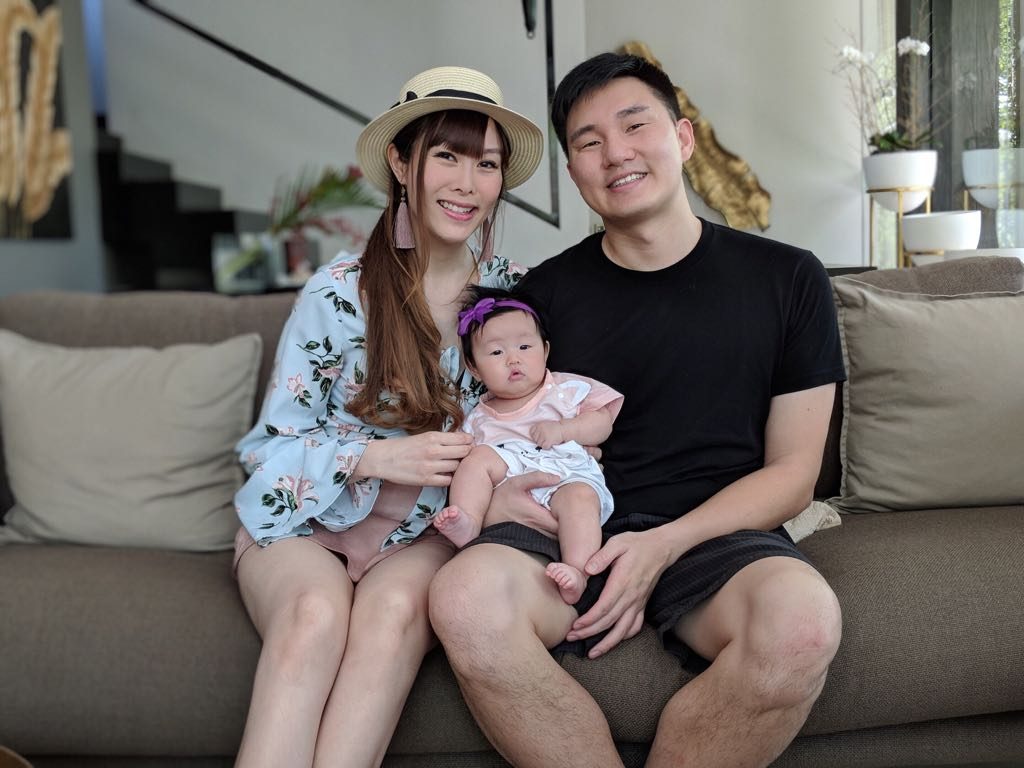 How did you find out you were going to be a father?
Jenny promised to do the test with me after work; instead, she did it while I was at work. So, she sent me the photo of a test kit while I was in the middle of telling a staff off. I think there is an emoticon that shows mixed emotions, I felt like that.
My favourite part of pregnancy...
My favourite part of pregnancy: my wife got hungry more than usual, so I got to order supper!
How was the birth for you?
It was great! I actually caught up on a lot of reading that I left out on while we were waiting for her to pop. I was catching up on One Piece, a total of 780 chapters if I remember correctly.
I fondly recall being yelled at when Skyla was about to pop. Then when I first laid eyes on her, there were no butterflies, I burst out laughing; of the two of us, she had to look exactly like me.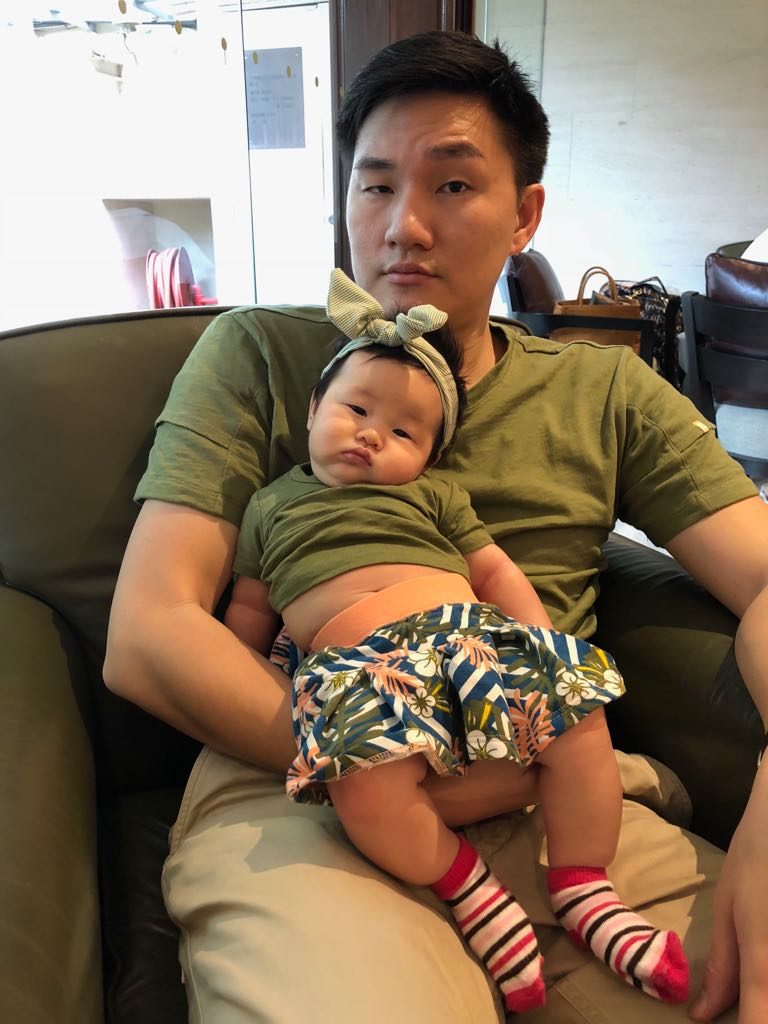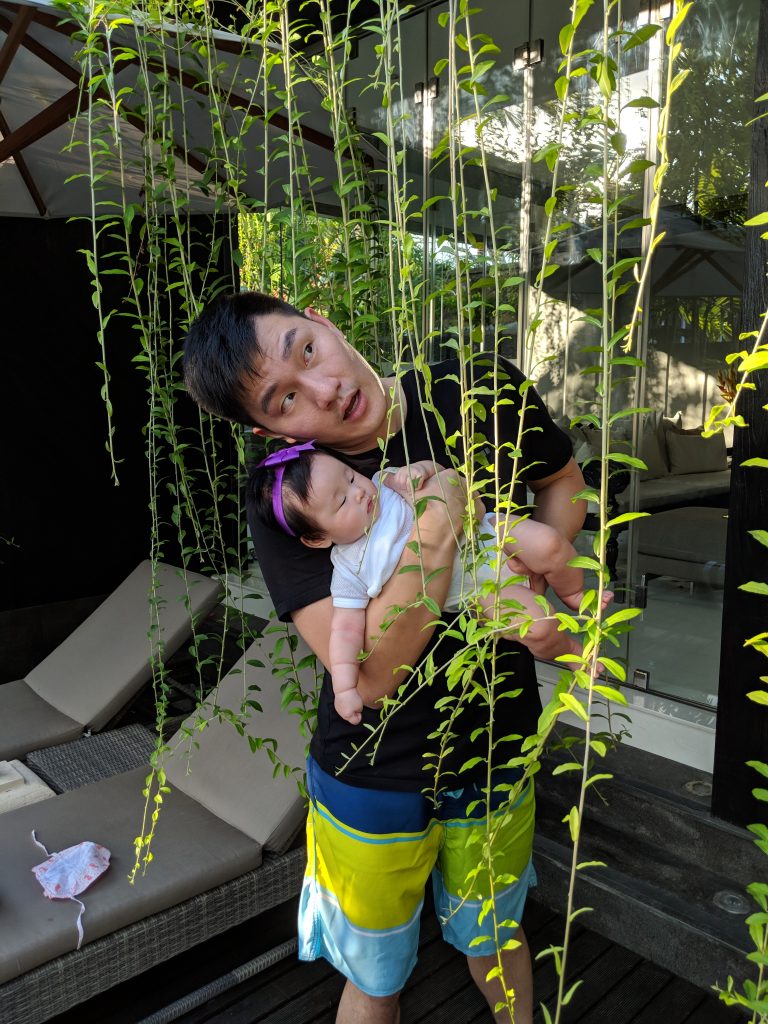 The best part of being a father is...
Best part: I get to do all the things I like to do and like to watch all over again!
Scariest part: I might die any time while she's growing up, death comes to us at anytime in all shapes and forms. Trust me.

What's your philosophy on fatherhood?
My job as a father is to help build her compass that consists of values, ethics, reason and character. After that she's on her own, it will be interesting to see where her compass takes her.
How would you define a father's role at home?
This is a trick question asked by mums to ambush dads. There is no fixed father role at home. We do our best to help where ever we can, if we can. We do our best.
What are three things you wish for Skyla?
I wish for her to have incredible resilience, a good heart and her mum's eyes
I sing; One day by Matisyahu, Feel Again by One Republic, I'd Rather Dance With You Than Talk With You by Kings of Convenience and I Just Can't Wait To Be King from The Lion King when I change her diaper.
I hum Ave Maria by Bach, Remember Me from CoCo, Everglow by Coldplay and 最长的电影 by Jay Chou when I put her to sleep.
Would you want your childhood for your kids?
I played lots of silly computer games when I was a kid, I wasn't allowed to then. I would love for my kid to secretly play video games that I secretly planted behind my back.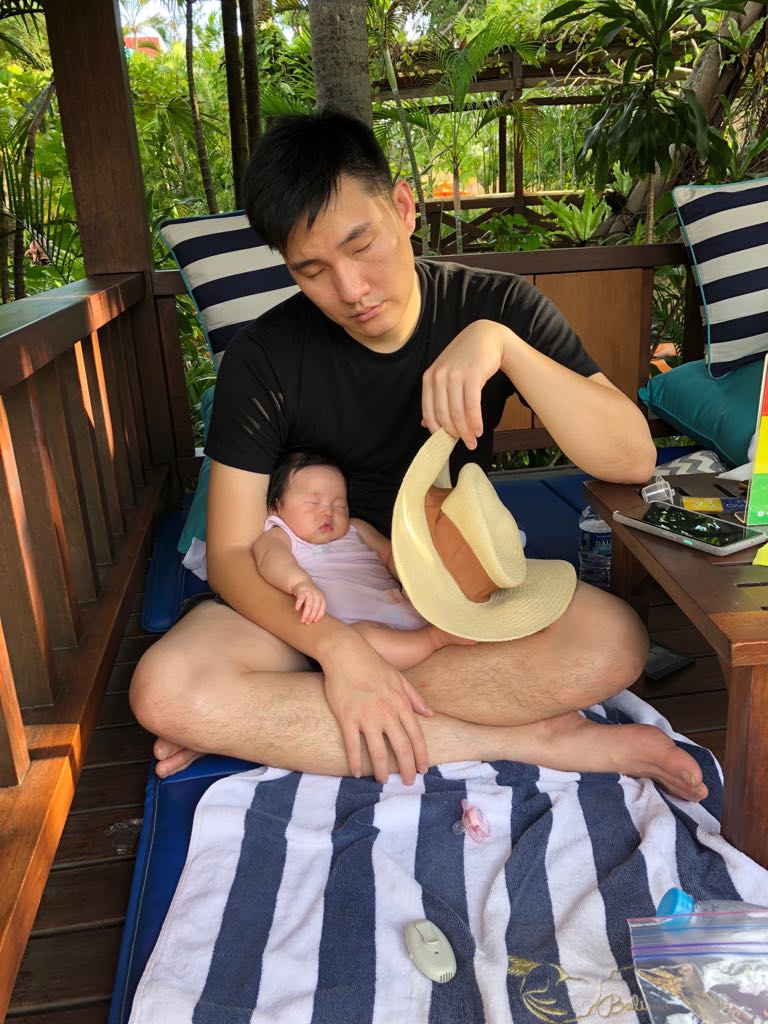 If you could be a superhero...
I will be Phillip J Coulson. No superpowers, but with that incredible wit, he can manage so many superheroes. Great father figure too. By the way Skyla was named after the protagonist of the show Marvel Agents of Shield. 
I would like to stay at home, watch TV, play with Skyla all while wearing my favourite army T-shirt.
Any Words of Wisdom for new dads?
Happy wife, easy life! It's great!
Lead Image Credit: Jen Pan Photography @jenpanphotography, all other images provided by Darren Cheng.
If you know a great dad we should feature, email our editor, Damelza Harris-Olsen with why you think he should be featured and he just could be in our next Daddy Spotlight!