One-star Michelin Putien restaurant now has take-home noodle packs, so you can have your Heng Hwa comfort foods from home. By ANGELINE NEO
Light, down-to-earth and flavourful, with an emphasis on fresh ingredients –  is what makes the food at Putien, the one-star Michelin restaurant so famed.
The restaurant is renowned for its cuisine from the Fujian province in China, but is a homegrown brand that started with humble roots as a coffee shop in Singapore's Kitchner Road in 2000. Its unpretentious, simple and pure approach to food has struck a chord with numerous diners, and it has since grown into a popular chain restaurant with 62 outlets in Singapore, Indonesia, Hong Kong, Beijing. Shanghai and Taiwan.  
Now you too, can make some of the restaurant's best-sellers with its take-home noodle packs that sell at the eateries. To help you along, we've got the recipes for its Mazu Mee Sua and Fried Heng Hwa Bee Hoon, two dishes that continually draw people back to the restaurants for. Bon appetit.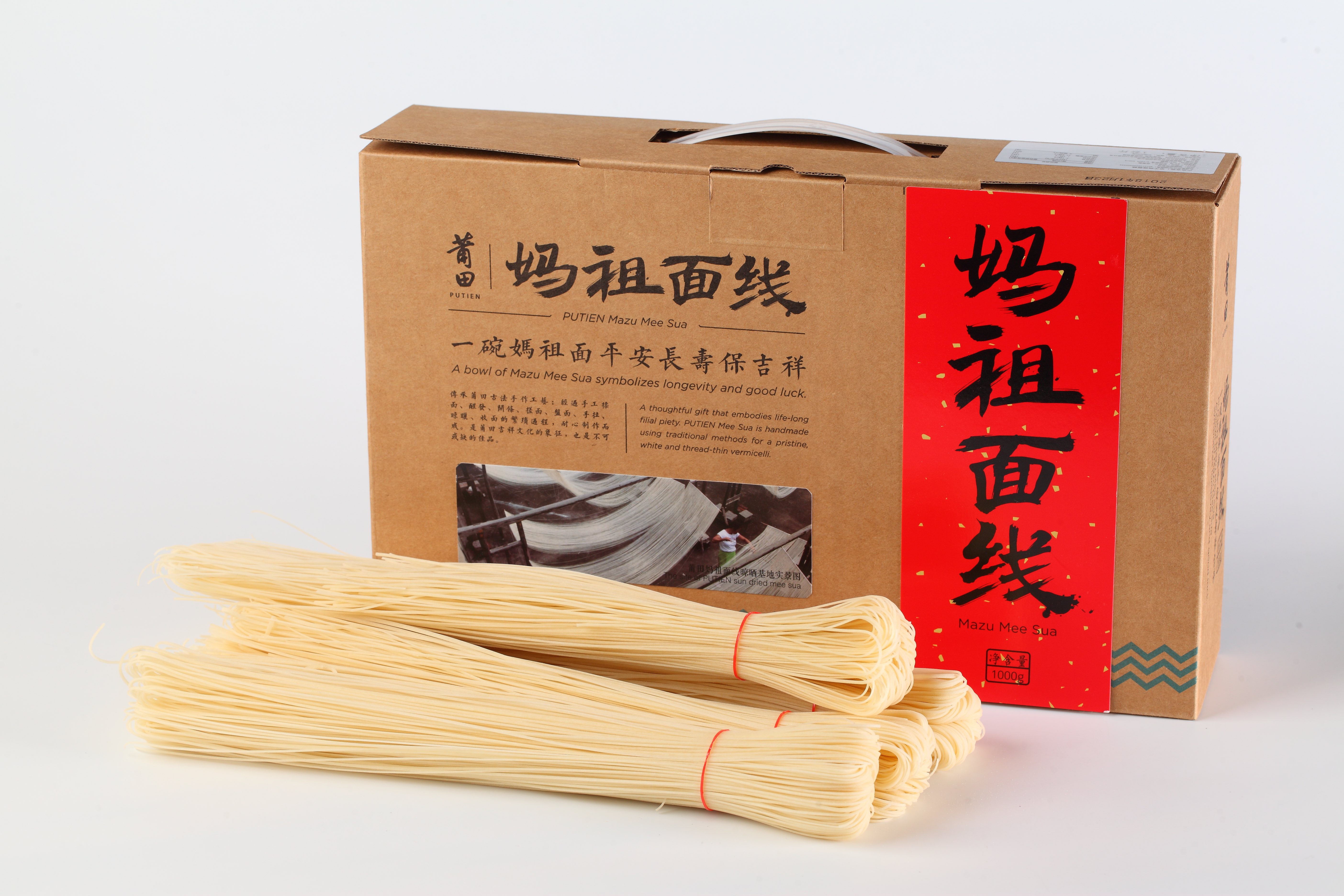 Mee Sua, or literally, 'Long Noodles', symbolises longevity. PUTIEN Mee Sua is handmade, using traditional methods and a recipe unique to Putian. Using only premium quality flour, the pristine, white, thread-thin vermicelli doesn't turn soggy when cooked. Use it in the following easy recipe that you can dish up in just five steps.
Mazu Mee Sua
INGREDIENTS:
Mee Sua 100g
Dried Scallop 8g
Dried Clams 3pcs
Fresh Prawns 2pcs
Deep-fried Tofu Puff
Shredded Omelette
Shredded Red Onion 10g
Snow Pea 4pcs
Pork Belly (julienned slices) 8g
Sliced Mushroom 12g
Chinese Celery Stalk 5g
Superior Stock (Made from pork and chicken bones) 250g
Fujian Glutinous Rice Wine 10g
Oil 10g
Cornstarch
Spring Onion Oil 10g
Chicken Stock Powder 1 tsp
Method:
Pour oil into a heated wok. Crack egg into the wok. Cook egg until it turns golden. Set aside.
Heat the wok and add oil. Add pork belly, red onion and sauté. Throw in all the ingredients and add superior stock.
Add Mee Sua and omelette into the wok. Cook for another 30 seconds.
Add Chinese celery stalk and shallot oil.
Add a dash of Fujian Glutinous Rice Wine and spring onion. Ready to serve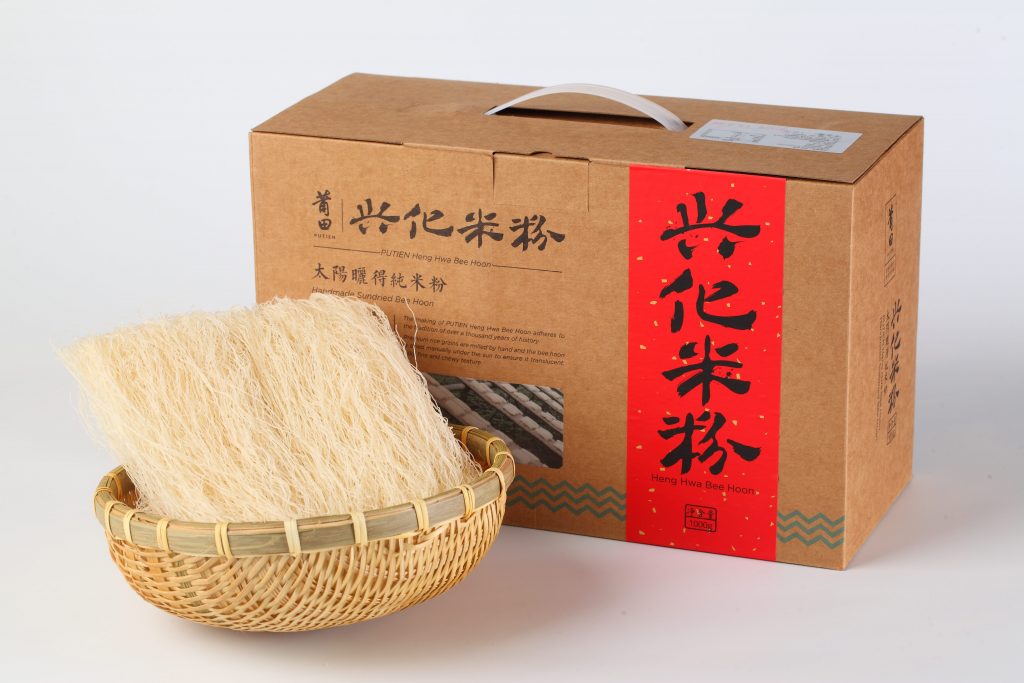 PUTIEN Heng Hwa Been Hoon is the only sundried vermicelli milled by hand in Putian. Unlike machine dried bee hoon, drying manually under the sun at the crack of dawn ensures that the bee hoon is translucent, silky, find, chewy and not brittle. Use it in the following recipe.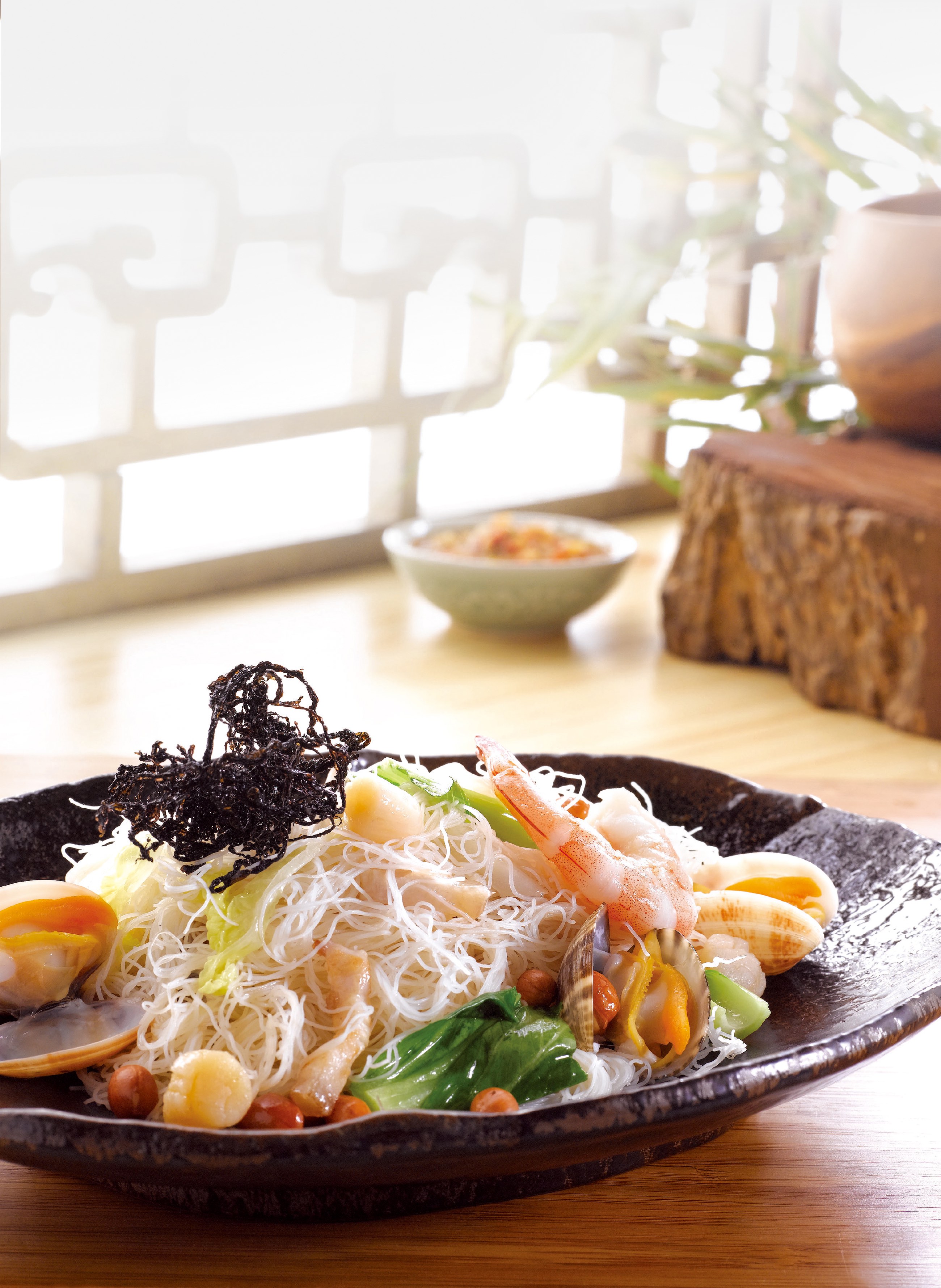 Fried Heng Hwa Bee Hoon 
Ingredients
75g Dried Heng Hwa Bee Hoon 1pc 
Shredded Chinese Cabbage 23g
Cabbage 20g
Red Onion Slices 10g
Diced Pork 16g
Celery Stem 6g|
4 Dried Putian Clams (may be substituted with dried scallops)
Dried Chinese Mushrooms 4g
Deep-fried Tofu Puffs 5g
Dried Scallops 5g
Mini Shrimps 3g
1 Tsp Fried Peanuts
Fried PUTIEN Seaweed, broken into smaller pieces
300ml stock made from pork and chicken bones
Shallot Oil 5g
Shallot Oil Bits 3g
Method;
Heat up some oil in a wok and stir-fry diced pork till golden brown and fragrant. Add in red onion slices, followed by shrimp and shredded Chinese cabbage, cook till soft. Add in dried scallop.
In a wok, bring the stock to a boil, add in mushroom, deep-fried tofu puffs and clams. Cook till the clams pop open, add in scallion oil bits, followed by the dried Heng Hwa bee hoon.
Allow the bee hoon to absorb the stock before tossing the bee hoon. Cook for another 15 seconds, cover with lid.
Add cabbage, celery and prawns. Drizzle over the scallion oil.
Loosen and spread out the bee hoon in the wok. Turn the stove off, but leave the bee hoon, covered in the wok for another 10 seconds.
Sprinkle with fried peanuts and seaweed, and serve immediately.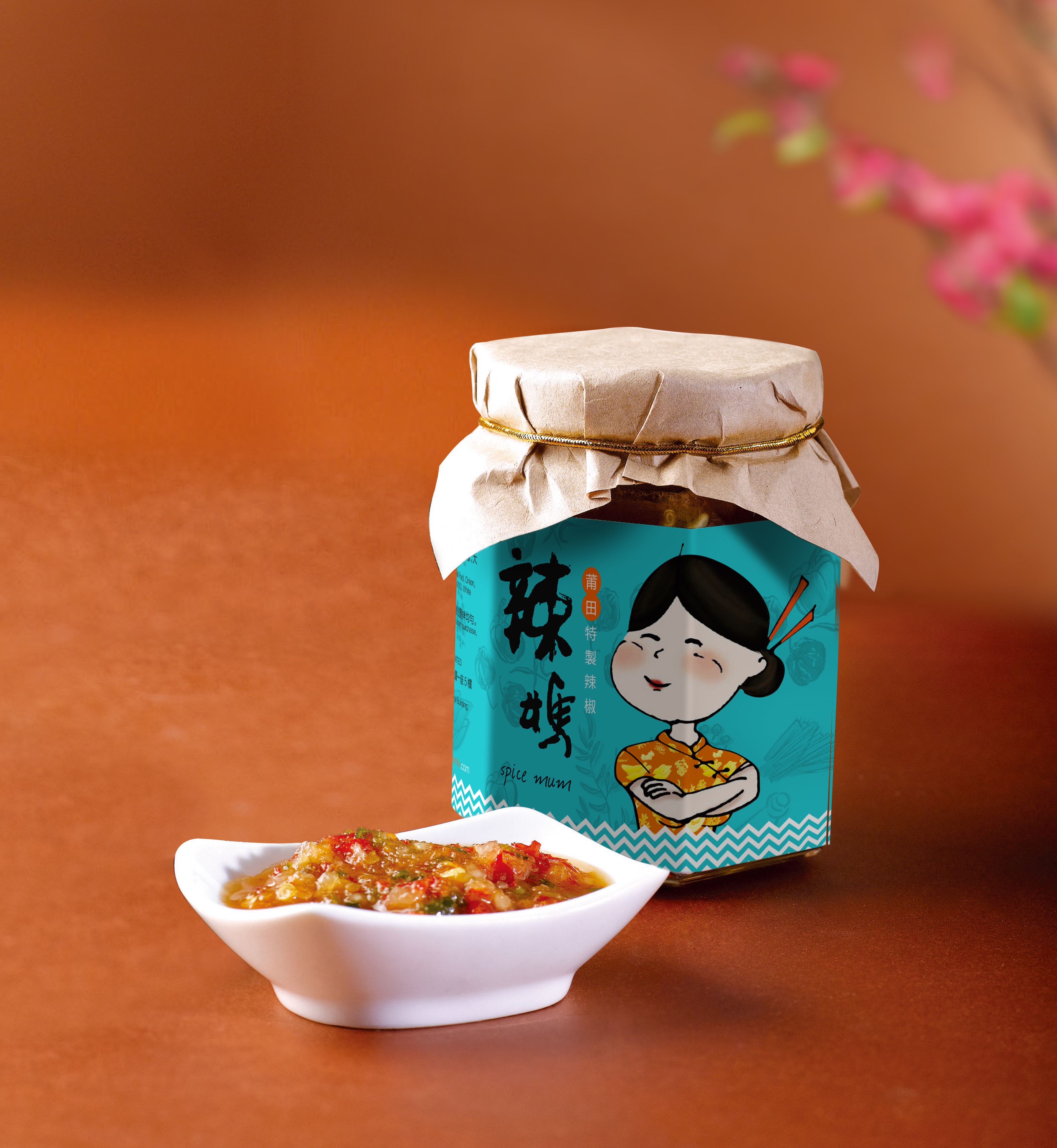 There are other take-home goodies that you can also pick up at the eateries. like Putien's hot and tangy Spice Mum Chilli Sauce, that is a perfect complement with the noodle dishes and other food. Wash it down with a fragrant pot of tea. The restaurant offers its fine-grade Early Spring Tea Premium Box, for $94.80.
Find out more HERE.