The Modern Heirloom Star Collection launches today!
Our Chief Mummy Dolores Au together with Carolyn Kan of Carrie K., recently hosted a group of ladies to an intimate dinner and pre-launch preview of Carrie K's Modern Heirloom Star collection, their second heirloom collection to be launched to date.
The preview also saw an introduction to the brand's bespoke service with exquisite gemstones.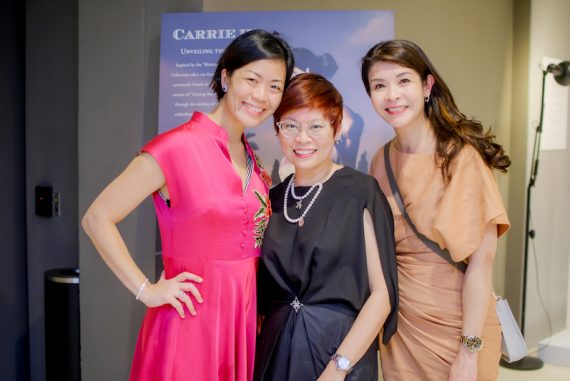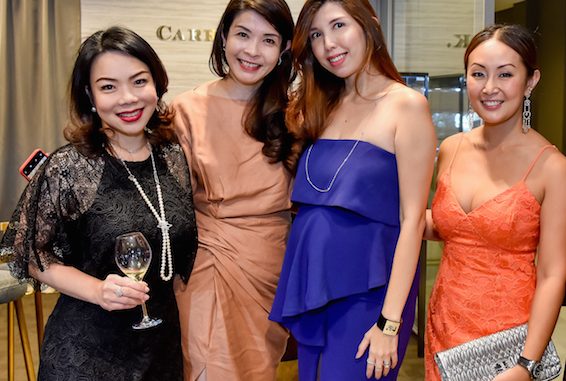 The ladies who graced the closed-door event included: Cheryl Lee, Winnie Chan, Fanty Soenardy, Dr Jade Kua, Min-Li Tan, Alicia Loke, Serene Chua, Nana Au-Chua and Shirley Crystal Chua – active champions of the support local movement, our guests were delighted at the chosen theme: Supporting Local. 
Guests were welcomed with flutes filled with Veuve Clicquot bubbly and were served sushi while they got to view the Star collection and handmade bespoke pieces up close, before being ushered into the secret dining venue of the night – the auditorium of the National Design Centre which had been transformed into a unique and beautiful dining space for the first time in the history of the building.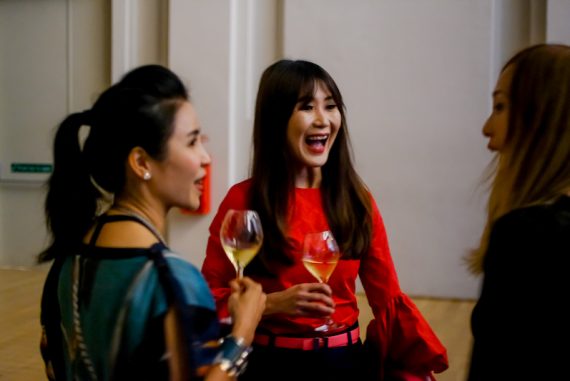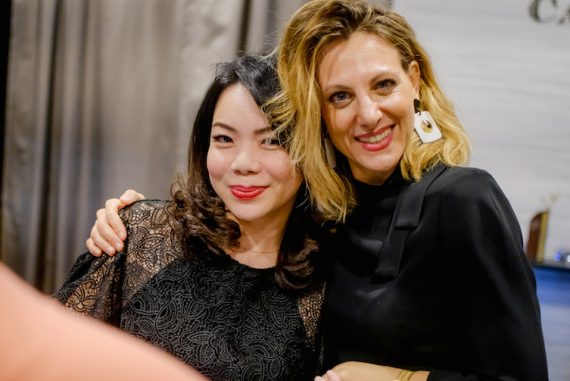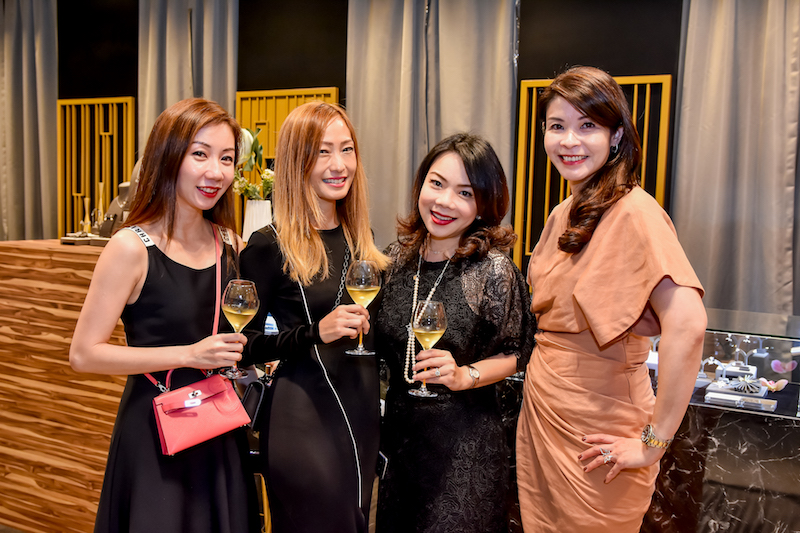 Created by events specialist, Rubina Tiyu of Inside The Knot, black and gold was the order of the dinner as lush white orchids, hydrangeas, peonies and roses framed the table setting. Delicate pieces from the Star collection provided a dazzling touch to the centrepieces.
The dinner was curated to showcase the craftsmanship of local food and beverage partners Sumo Bar Happy, a modern ramen bar and izakaya , who provided the appetisers and main courses for dinner, tonic sponsor NestBloom, Asia's first designer bird's nest label, as well as Singapore-inspired tea from Pin Tea and cookies from Old Seng Choon, which specialises in local bakes known as the Singaporean Inspired Cookies.
Guests got to preview the collection rooted deep in Singapore's rich Malay culture, and inspired by the Malay Songket, taking design cues from the Bintang Beralih, which means "Changing Star" and reflecting the essence of Gotong Royong or "cooperation in a community", akin to acts of altruism that adorn the fabric of community and contributes to the creation of a strong cultural identity among the people.
This collection is meant to rekindle the Kampung Spirit and serve as a reminder of the community spirit of helping neighbours.
The evening ended with the women walking away with gifts from Carrie K and participating food and beverage partners.